Bryson DeChambeau's Latest Meltdown Prompts PGA Tour to Take Exceedingly Drastic and Excessive Action
Emotions got the best of polarizing golf star Bryson DeChambeau at this past weekend's BMW Championship, and his latest childish meltdown is prompting the PGA Tour to take excessive measures. The Tour will expel any fans who yell "Brooksie" at DeChambeau, which has been commonplace with the growth of Bryson's feud with fellow PGA Tour star Brooks Koepka.
Bryson DeChambeau lost the BMW Championship in a playoff and lost his cool immediately after
Bryson DeChambeau and Patrick Cantlay thrilled the fans at Caves Valley this past weekend in what might be the best BMW Championship in the tournament's history.
DeChambeau and Cantlay went back-and-forth for 18 holes, with Cantlay making birdie on the 72nd hole of the championship to force a playoff. The two traded barbs for five playoff holes before Cantlay seized the advantage with a long birdie putt on the sixth playoff hole. DeChambeau missed his own birdie putt, giving Cantlay the win and ending one of the best golf tournaments in recent memory.
But the drama was far from over.
DeChambeau had numerous opportunities to win the championship during the playoff holes, but his putter repeatedly let him down. He steamed on the course and was still holding in a lot of pent-up rage immediately after the tournament concluded.
So when one fan hollered out "Brooksie" at Bryson for the umpteenth time, he finally lost it. The 27-year-old turned and cursed at the spectator, saying, "You know what? Get the f— out!"
The "Brooksie" chants are something DeChambeau has been dealing with for months as part of his individual rivalry with Brooks Koepka. But soon enough, golf fans will be barred from chanting at Bryson.
PGA Tour Commissioner Jay Monahan says fans who yell "Brooksie" at DeChambeau can be expelled
PGA Tour Commissioner Jay Monahan is taking a hard position on fan interaction with the players after DeChambeau's outburst at Caves Valley.
Monahan said Tuesday that calling DeChambeau "Brooksie" in any capacity could result in expulsion from the tournament for culpable fans, per Michael Collins of ESPN. He added that the Tour would look upon such an action as harassment. This is a stern measure. Monahan is trying to protect the players, but this really seems to cater to DeChambeau and his sensitivities.
Realistically, the fans also play a role in making Bryson a star. They hooted and hollered after he nearly drove the first green this past Sunday. If he can enjoy their admiration after every booming drive, shouldn't he also put up with the chiding? After all, the "Brooksie" chants are geared toward elevating the DeChambeau-Koepka feud, which is ultimately a positive for the support.
It's a difficult situation, because it's not necessarily fair to DeChambeau if the chants perturb him. Yet, he seemed to take it all in stride before coming up short in the playoff. That would seem to indicate he lost his composure, more than anything else.
This doesn't feel like the right solution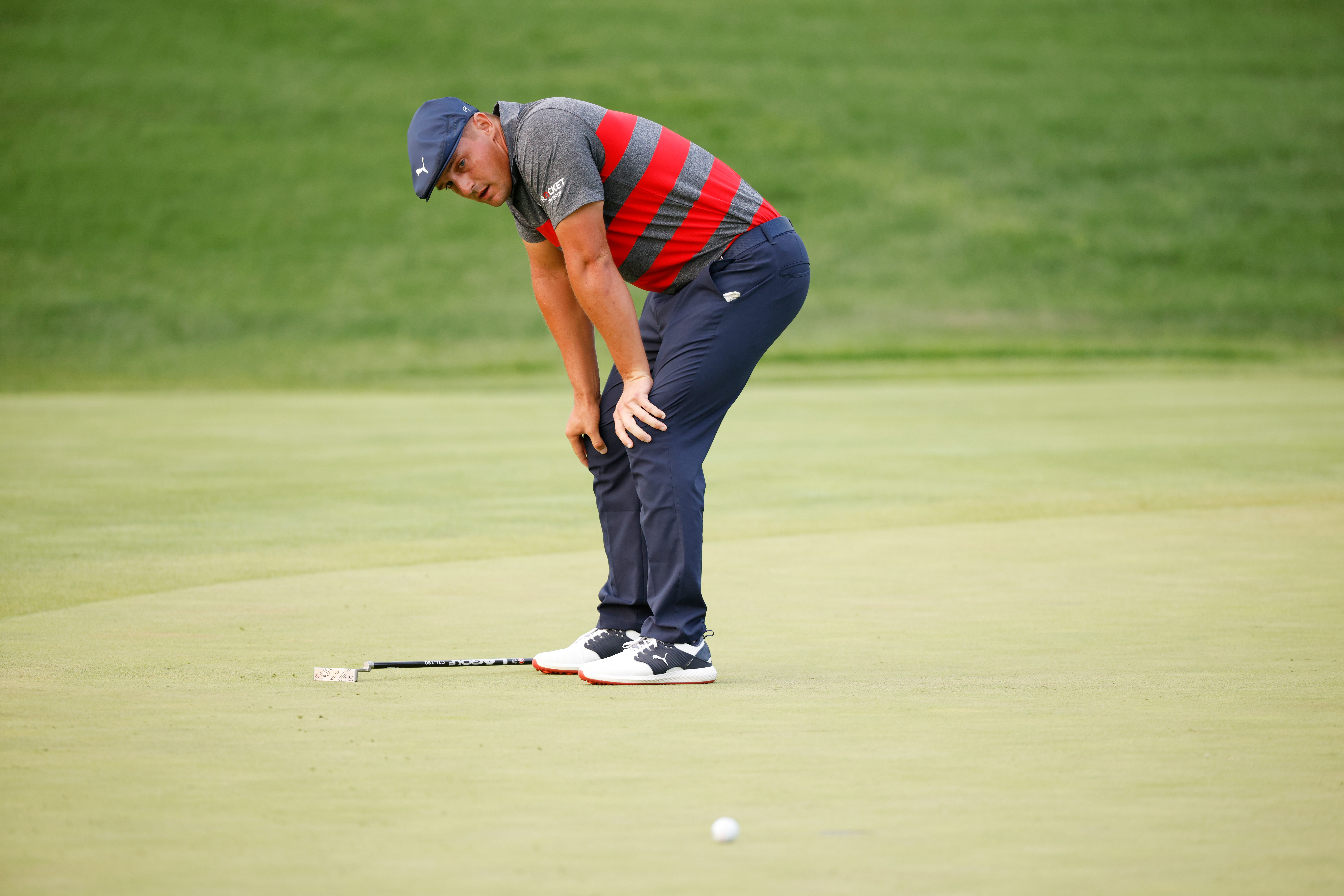 Threatening expulsion to fans seems excessive and overly penal in this situation.
The Tour is, in many ways, protecting DeChambeau and detracting from an individual feud that both Bryson and Brooks Koepka agreed could be good for the sport. Why is Monahan catering to the whims of a guy who got made at Cantlay for walking down the side of the fairway as he lined up a shot?
Bryson DeChambeau's temper and fragile sensitivities forced him to lash out this past weekend. Now, the PGA Tour is, unfortunately, lashing out at fans.
RELATED: Tiger Woods Refuses to Leave Bryson DeChambeau's Corner as the Golf World Jumps Off His Bandwagon