Bryson DeChambeau Is Not Second-Guessing Himself on COVID-19 Vaccine Decision After Missing 2020 Tokyo Olympics: 'I'm a Healthy, Young Individual That Will Continue to Work on my Health'
Bryson DeChambeau does not lament passing on the COVID-19 vaccine despite contracting the virus and missing out on the Olympics.
DeChambeau has never been shy about speaking his mind or saying things off the cuff. He had plenty to say about not being vaccinated and his rationale for avoiding the vaccine thus far.
Bryson DeChambeau had to withdraw from the Olympics after testing positive for COVID-19
DeChambeau was slated to be one of the headliners of Team USA at the 2020 Tokyo Olympics. His Olympic dream abruptly came to an end when he contracted COVID.
The PGA Tour announced DeChambeau tested positive in the very final round of testing before he left the United States for Tokyo. Fellow American Patrick Reed replaced him on the Olympic team.
"I am deeply disappointed not to be able to compete in the Olympics for Team USA," DeChambeau said in a statement at the time, via NBC News.
Team USA still thrived in DeChambeau's absence. Xander Schauffele captured the gold medal in heroic fashion, while British Open champion Collin Morikawa narrowly missed out on a bronze. Reed and Justin Thomas finished five shots out of a spot on the podium.
Although DeChambeau acknowledged his disappointment at not being able to compete, he does not have reservations about not getting the vaccine.
DeChambeau explained why he is not vaccinated
Bryson DeChambeau is renowned for being the most scientific player in golf. But he doesn't appear to understand the science behind vaccinations and their widespread availability.
The 27-year-old said earlier this week he preferred to wait for other, more needy persons to get their shots before getting the vaccine himself. Yet, the Center for Disease Control and Prevention stating there are no vaccine shortages in the United States.
"I'm young enough, I'd rather give it [the vaccine] to people who need it," DeChambeau said, via Bob Harig of ESPN. "I don't need it. I'm a healthy, young individual that will continue to work on my health.
"I don't think taking the vaccine away from someone who needs it is a good thing. My dad is a perfect example. He got it [the vaccine] early on because he's a diabetic. People like that need to get it. My mom got it. I don't want to take away that ability."
The 2020 U.S. Open champion also offered a confusing statement about the COVID-19 vaccine and vaccinations in general.
"Now as time goes on, if it [the vaccine] is mainstream, really, really mainstream, then yeah," DeChambeau said, per Harig.
DeChambeau added he was "bound" to test positive given the amount of traveling he did this year. Well, maybe he would have mitigated the risks if he were vaccinated.
This has been a rough year for the Big Golfer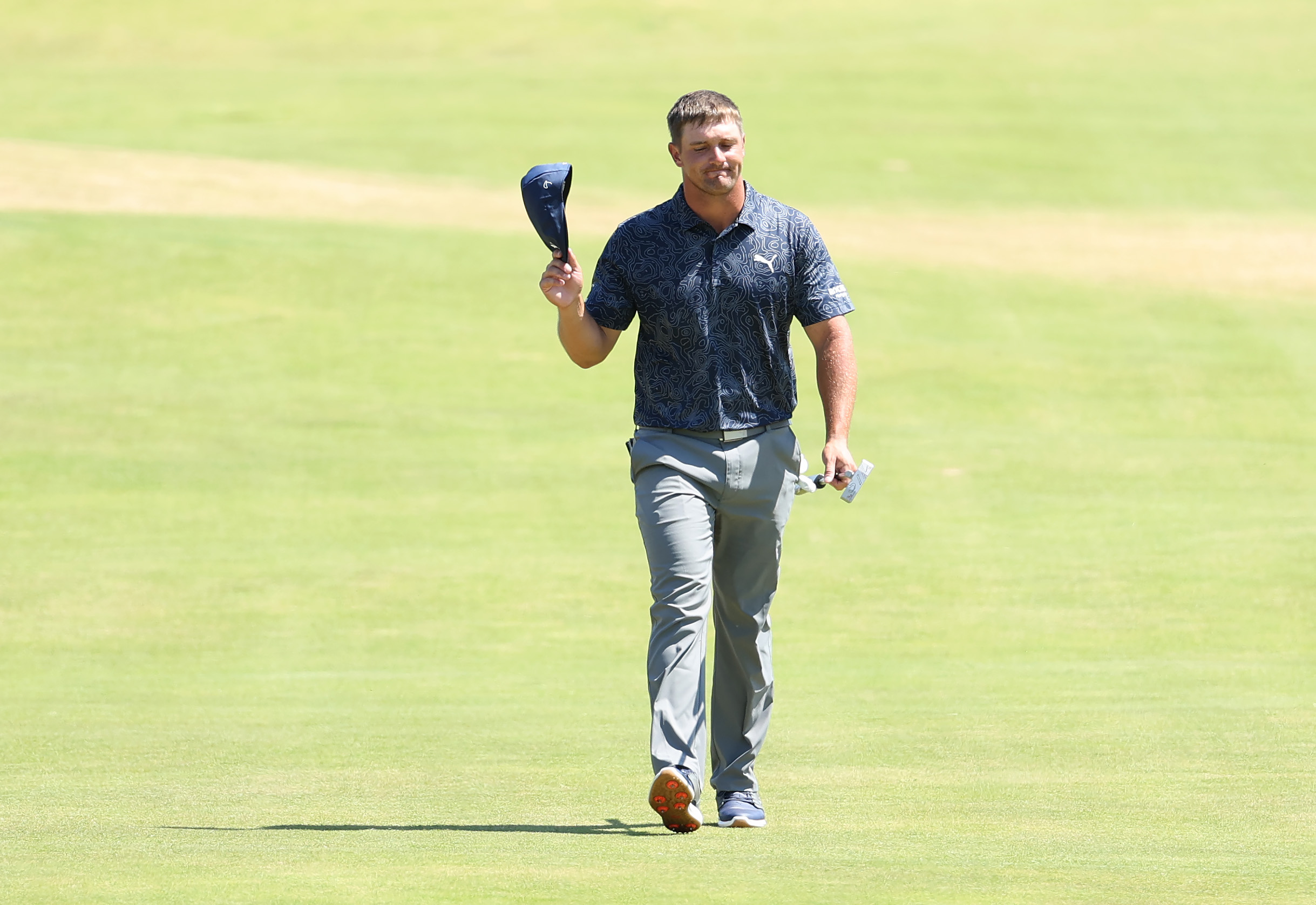 The 2021 PGA Tour season has not been very kind to DeChambeau.
On the one hand, he has had his successes. DeChambeau won the Arnold Palmer Invitational at Bay Hill and finished third at The Players at TPC Sawgrass. However, he has also had his fair share of high-profile meltdowns.
DeChambeau led the U.S. Open at Torrey Pines before imploding on the back nine. He parted ways with longtime caddy Tim Tucker and later had a bit of a riff with his Cobra sponsors at the British Open. All of this came just weeks before DeChambeau contracted COVID-19, missed the Olympics, and gave utterly puzzling statements as to why he was not vaccinated.
Maybe the Big Golfer can end the 2021 season on a more positive note and make a run at the FedEx Cup.
RELATED: C.T. Pan Won Nearly Five Times More Money for Winning a Bronze Medal Than Xander Schauffele Did for Winning Gold