Bryson DeChambeau Sends Mixed Messages on Golf's Pace of Play Issue
Bryson DeChambeau isn't making a lot of friends these days. Without anything like a shot clock being used and the current rules on the books about pace of play on the PGA Tour rarely being enforced, slow play has been a major issue on this season that has come to light more recently with elite players like Rory McIlroy and Brooks Koepka complaining about it. DeChambeau is at the center of this controversy as one of the golfers on the Tour guilty of taking a long time to shoot on a regular basis.
Immediately following the Northern Trust, DeChambeau lashed out to the press in defense of himself, claiming that he took an appropriate amount of time to shoot and hadn't had the clock called on him. Since that emotional outburst, Bryson DeChambeau has been wildly inconsistent on the topic of slow play.
DeChambeau had seemingly turned over a new leaf
Just days after defending his right to slow play (and arguing that he wasn't even guilty of it), DeChambeau changed his position amid the backlash he was receiving on social media. He addressed the issue on his Instagram page with the following message:
"Slow play affects the quality of the game for both players and our fans and I've always had the utmost respect for my playing partners, including JT and Tommy. I'm constantly trying to improve and I will do my very best to improve my pace. Golf is my passion and livelihood. It's my responsibility to help improve the game to be more enjoyable for all."

"Pace of play has been an issue for golf at all levels for a long time," his post continued. "And I'm committed to being a part of the solution, not the problem. I want to be a good representative of the game and the PGA Tour and I look forward to working with the TOUR and fellow players to find a solution to slow play."
He followed this message up with another; "Had great meetings yesterday to move solutions on slow play. Excited to focus back on competing this week at the BMW Championships." So one of the slower golfers on the PGA Tour admits he is wrong and takes steps to help solve the problem. All's well that ends well, right?
Not so fast… (it never is with DeChambeau)
Just one day after seemingly joining the fight as an ally against slow play, Bryson DeChambeau released a video on someone else's Snapchat account, once again defending himself. And this time around, he was even more combative.
"I'm out here, doing the right thing, having a great time with the pro-am guys, killing it," DeChambeau said in the video after again pointing out he was never on the clock last week. "And honestly, we're on these guys' asses all the time. Last week I played under time par, this week we'll do the same thing."
"Y'all can say whatever you want, but we're having a f—ing awesome time," DeChambeau continued. "So screw all y'all haters, no big deal. I still love you all, even though you hate me."

The Snapchat video has since been deleted, but unfortunately for DeChambeau, deleting a video from the internet doesn't delete it from memory.
Flip-flopping isn't a great look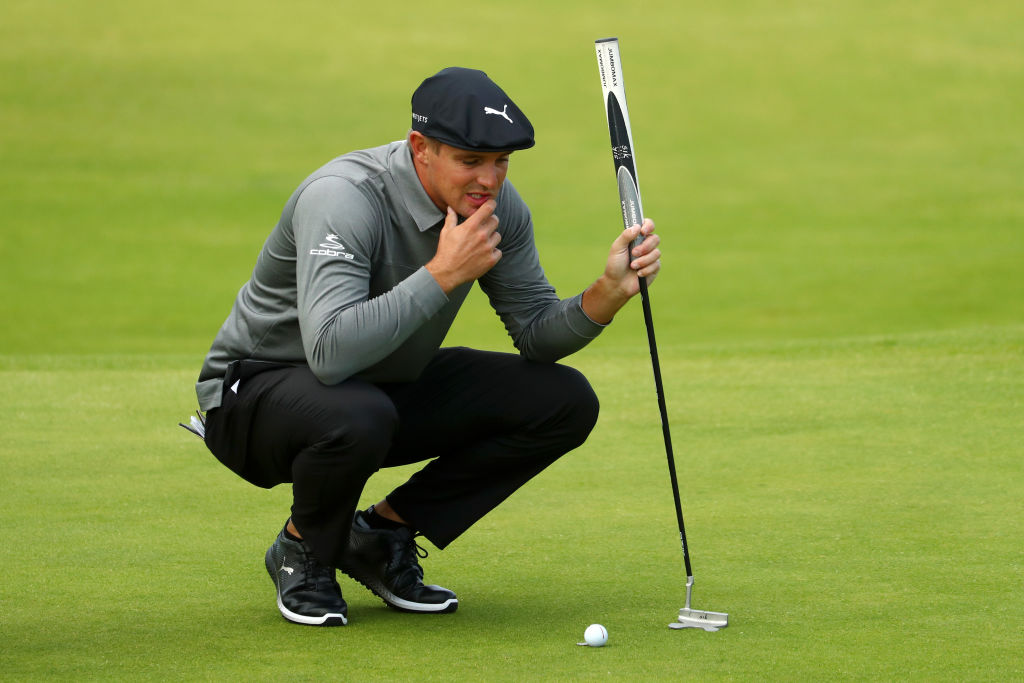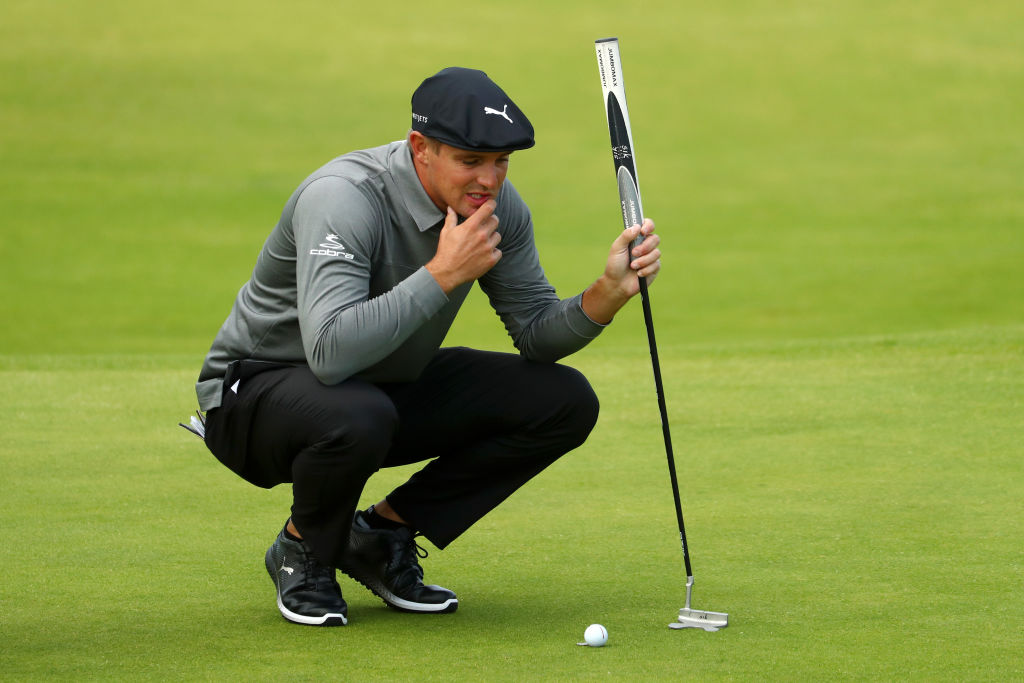 So which one is it? Is DeChambeau committed to doing his "very best to improve his pace of play"? Or screw us, the "haters", for calling him out on it?
As the BMW Championship winds down to a winner over the weekend and the FedEx Cup playoffs wrap up next week in the Tour Championship, the slow play issue will continue to be a heated topic of discussion. Time will tell if Bryson DeChambeau can make up his mind on which side of the debate he's on.