Bubba Wallace and 23XI Racing Are Impressive Out of the Gate at Daytona
23XI Racing, the new NASCAR team co-founded by Michael Jordan and Denny Hamlin, has just fired a warning shot across the racing world. The team's one and only driver, Bubba Wallace, stormed out of the gate by setting the fastest lap in the first practice session for the Daytona 500. Later that day, he followed that up by setting the fourth-best time in qualifying.
23XI Racing is off to a flying start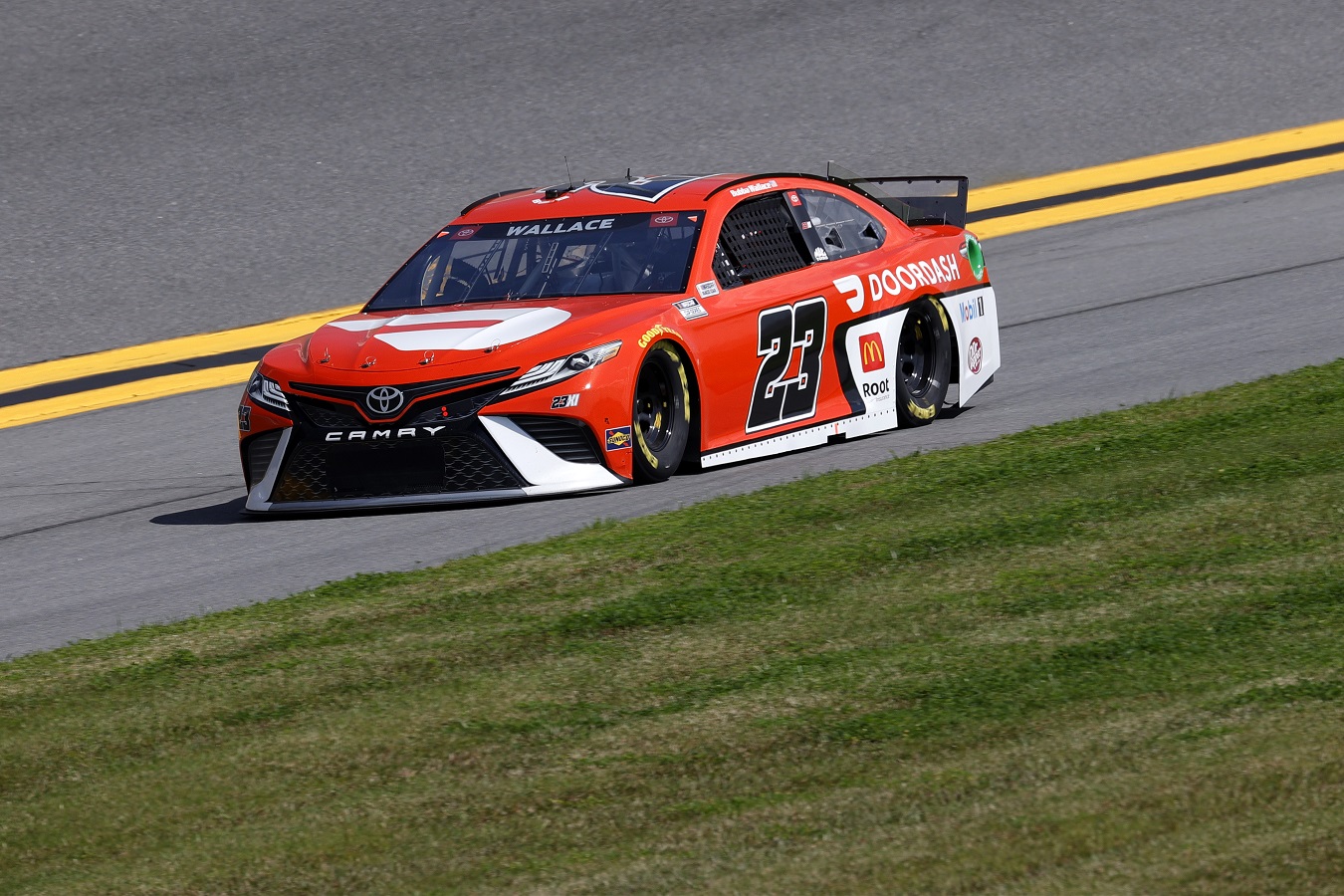 RELATED: Derrike Cope Doesn't Care What You Think of His Age as He Preps for Daytona 500
At Wednesday's Daytona 500 practice session, Bubba Wallace topped the leaderboard with a time of 45.057 seconds. Later that day, Wallace posted a qualifying time of 47.474, good enough for fourth.
Bubba Wallace has had some success at Daytona before. Two of his three career top-fives in the NASCAR Cup Series have come at this track, including a second-place finish at the 2018 Daytona 500. Still, for a team making their grand debut in NASCAR this week, this is beyond impressive.
That being said, 23XI did not just fall off the turnip truck and roll into the Cup Series garage. They've entered the series with both major sponsorship and high-quality equipment from Joe Gibbs Racing. They purchased their charter from the now-defunct Germain Racing, meaning they have a guaranteed slot in every race. This is not a typical start-up.
There's always a "but"
Daytona is one of only two "restrictor-plate" tracks on the NASCAR schedule, the other being Talladega Superspeedway in Alabama. A team's results at either of these tracks aren't indicative of what they'll do for the rest of the season. For example, Trevor Bayne's one and only NASCAR Cup Series win came during the 2011 Daytona 500, while all four of Michael Waltrip's Cup wins came on restrictor-plate tracks.
Not to mention, we've only been through practice and qualifying. The first true race test for Bubba Wallace in the 23XI machine will be at the second Bluegreen Vacations Duel race, which will actually determine the starting positions for the Daytona 500. Wallace will start in the second position for the Duel, behind William Byron.
This is an important year for Bubba Wallace
RELATED: Kevin Harvick's Wife Could Have Final Say on His NASCAR Future
The weight of the entire world will be on Bubba Wallace's shoulders this year, and he knows it.
Last season, Wallace made far more headlines off the track than on it. He stepped into the limelight as NASCAR's main advocate for social justice. Things came to a head when a noose-like object was spotted in his team's garage at Talladega. An FBI investigation found that the object was actually a garage door pull that had been left there for months.
Even though the investigation concluded that the "noose" incident was one horrible misunderstanding, some fans still believe that both Wallace and NASCAR (somehow) cooked it up as a publicity stunt. He never escaped the shadow of the incident for the rest of the season. When he was introduced at the fall race at Bristol, he was met with raucous boos.
Wallace probably realizes that the only way to truly put last season behind him is to put up better results. As he told motorsport.com, "This is, potentially, is the one and potentially last opportunity for me."