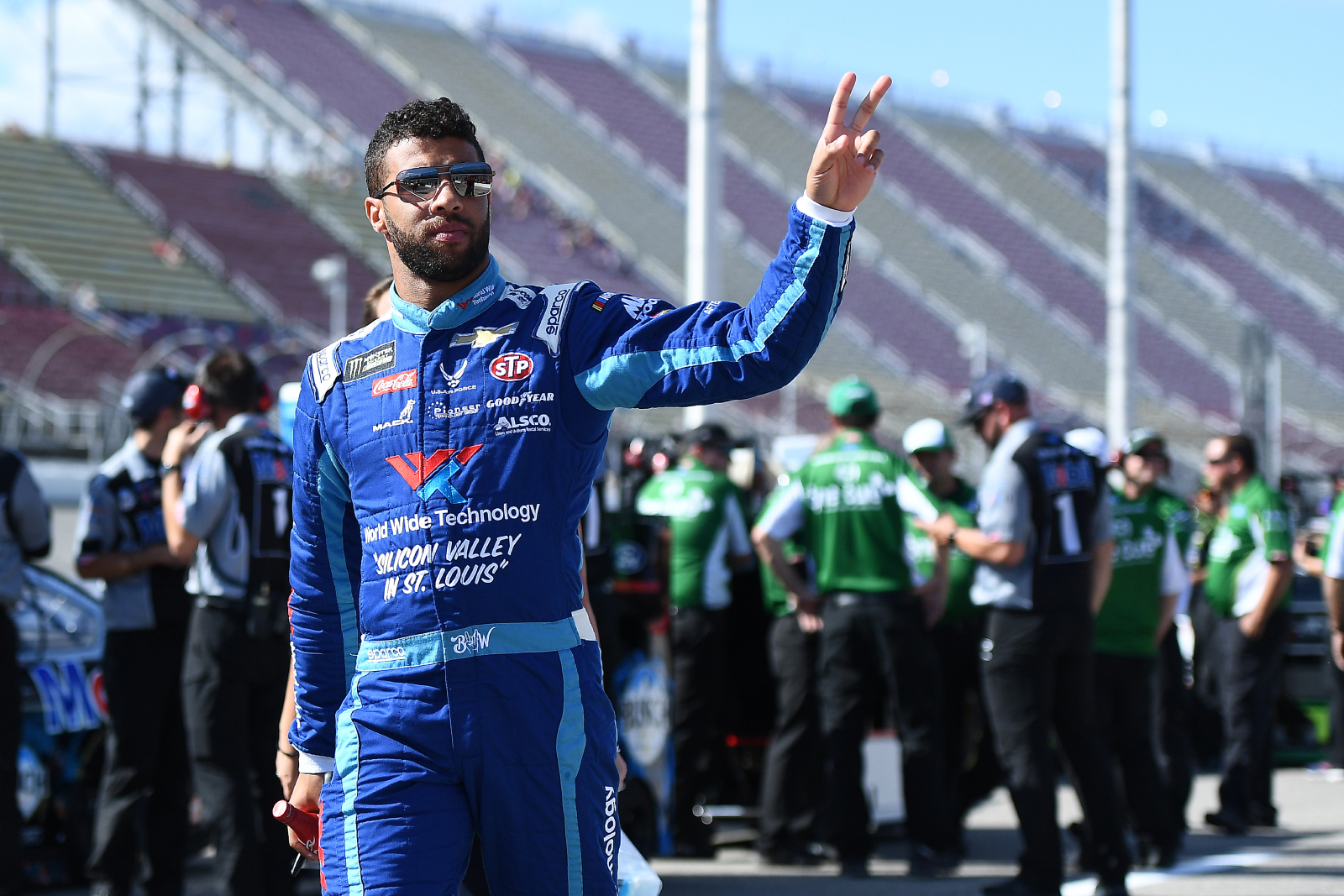 Bubba Wallace Had a Strong Conversation With Kyle Larson After Larson's Racial Slur: 'It's in Your Vocabulary, Dog'
Bubba Wallace and Kyle Larson spoke after Larson used a racial slur earlier this year. Wallace recently opened up about their conversation.
Bubba Wallace has become one of the most important voices in NASCAR and motorsports in general. NASCAR's only full-time Black Cup Series driver has helped orchestrate a change in the sport that could impact its entire future, and should pave the way for other Black drivers. However, Wallace's increased activism came in the same year that one of the sport's top young stars, Kyle Larson, received backlash after saying the N-word during a virtual event. Recently, Wallace opened up about his conversation with Larson.
Bubba Wallace has helped NASCAR become more inclusive
Earlier this year, NASCAR took a big stand when it announced the banning of the Confederate flag at all events and races. Bubba Wallace might have had something to do with it, too, as he had called for the banning of the flag prior to the historic announcement being made, according to USA Today.
In addition to helping push out the Confederate flag — which has since made NASCAR a more inclusive sport — Wallace has ultimately become a leading voice for NASCAR when it comes to social justice issues. He even ran a "Black Lives Matter" paint scheme this past season.
His work has also potentially ushered in new fans.
"I think it's showing already, the new fans, the diverse fanbase that we're getting because of Bubba Wallace, because of what NASCAR's doing," FOX NASCAR reporter Jamie Little said to Sportscasting earlier this year.
Wallace also won the Comcast Community Champion of the Year award this year, which NASCAR members receive for their philanthropic endeavors.
Kyle Larson used a racial slur earlier this year
This year, Kyle Larson — one of NASCAR's most prominent young stars — said the N-word during a virtual event. He then ended up losing sponsors and Chip Ganassi Racing ultimately fired him.
"I made a mistake, said the word that should never, ever be said," Larson said after the incident, according to ESPN. "There is no excuse for that. I wasn't raised that way. It is just an awful thing to say. I feel very sorry for my family, my friends, my partners, the NASCAR community and especially the African American community."
NASCAR suspended Larson indefinitely. However, he has since been reinstated after completing sensitivity training and taking the time to become more educated about racial justice issues, according to ESPN. This has led to him also signing a multi-year deal with Hendrick Motorsports.
"Mr. Hendrick is one of the people who extended a hand to me over the past six months," Larson said in a statement, per ESPN. "Our initial conversations were not about racing. He cares about me as a person and wants to see me succeed beyond driving. I can't put into words how grateful I am for the commitment, the faith and the confidence from him and everyone at Hendrick Motorsports."
Bubba Wallace opened up about his conversation with Kyle Larson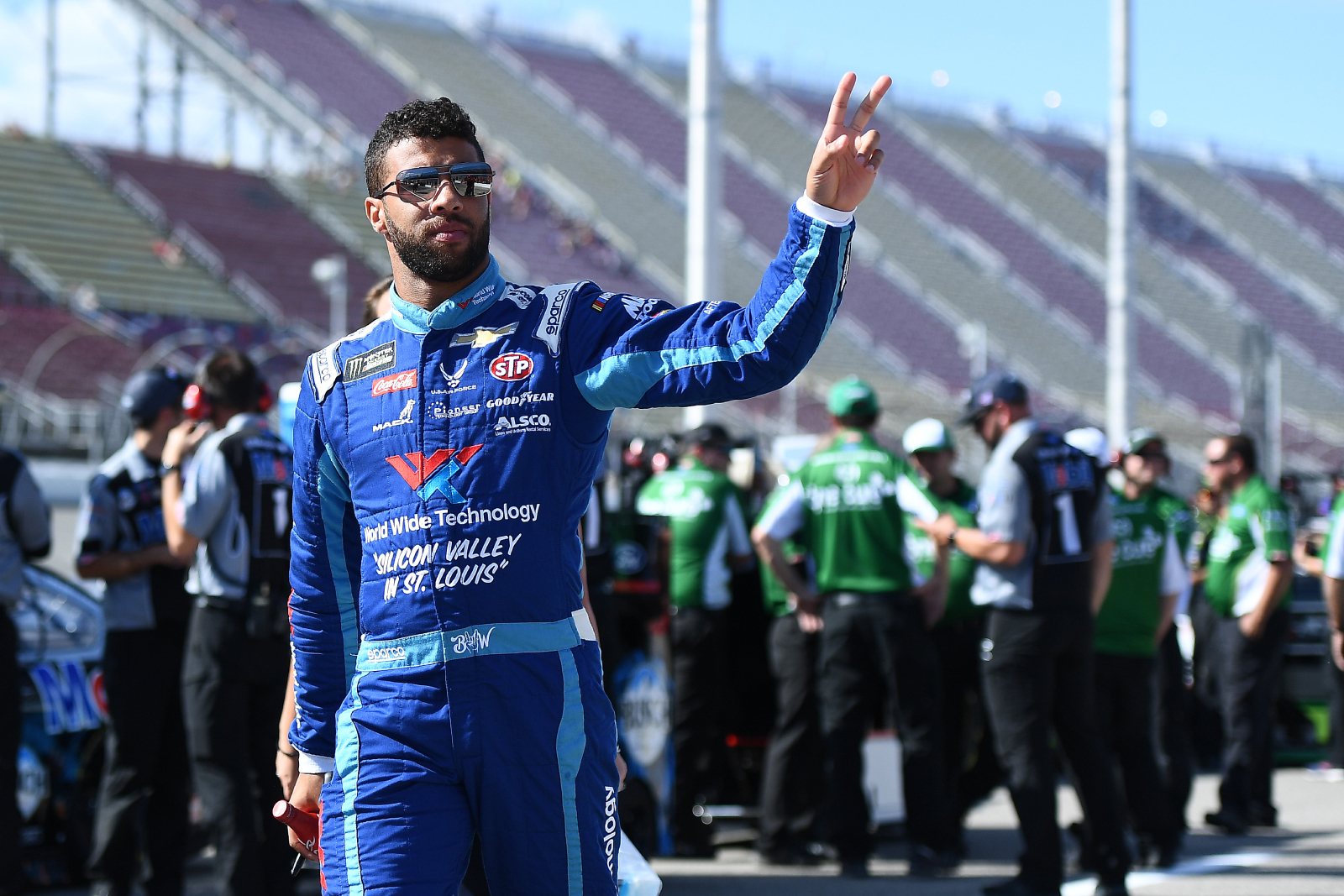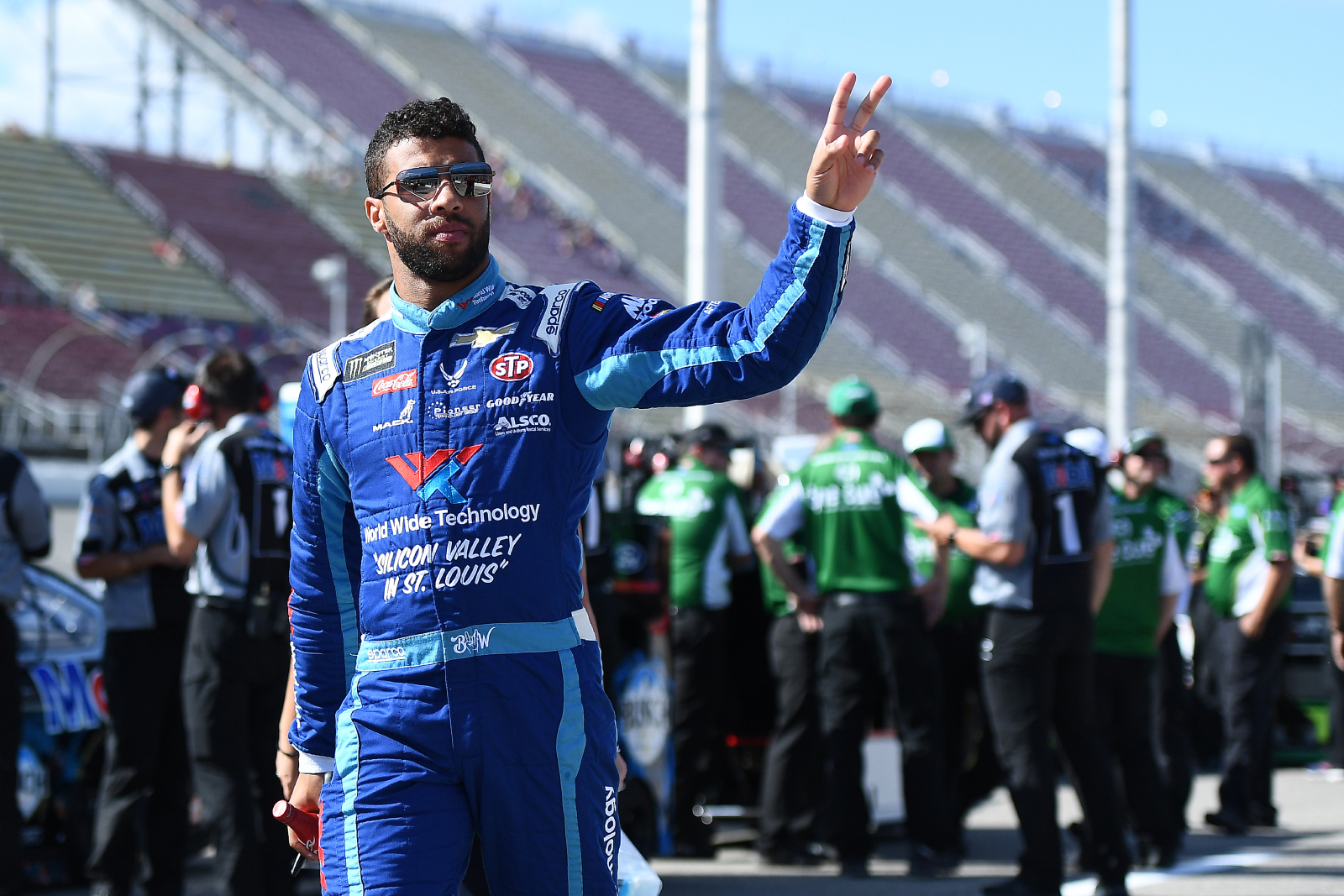 According to a recent ESPN story about Wallace, soon after Larson said the N-word earlier this year, he called Wallace and left a voicemail. ESPN reported that the voicemail was "distressed" and that Larson was "crying." Wallace then received more calls from Larson the next day.
He eventually called him back.
"He was super apologetic," Wallace said, according to ESPN. "I said, 'Hey man, it's in your vocabulary, dog.' It ain't just like, 'Oh, am I going to say it again?' If you use that on a regular [basis] — I don't know if he does or not — but it sounds like to me you do, then you have got to get that out of your vocabulary, you know?"
Wallace and Larson have continued to talk since then. Wallace has even said that he believes there has been a progression in Larson, according to ESPN.
"People say to me, 'Hey, they say it in rap music.' Whatever, that's that culture," Wallace said, according to ESPN. "It's not the NASCAR culture. It's not. We know what to say and what not to say. You sign the dotted line, you don't say stupid s— like that."
He continued: "If someone really wants to talk, let's talk. I want to talk. But you have to want to talk with me."
Bubba Wallace has meant a lot to NASCAR's present and future. It appears that he has had a massive impact on Kyle Larson's life, too.