The Buccaneers Can Give Tom Brady Another Reason to Smile by Rescuing a Former All-Pro From an Ugly Situation
Article Highlights:
Tom Brady needs to convince the Tampa Bay Buccaneers to acquire Denver Broncos cornerback Kyle Fuller
Fuller, a first-team All-Pro selection in 2018, has no future with the Broncos
The two-time Pro Bowler would be the next player to revive his career with Brady and the Buccaneers
Outside of getting roasted by Eli Manning on Monday Night Football, Tom Brady has plenty to be happy about right now. His Tampa Bay Buccaneers are 6-1 and, despite numerous injuries, remain among the NFL's most dangerous teams.
Offensively, the Buccaneers have plenty of weapons to spare. The same can't be said on the other side of the ball, especially in the secondary. As of publication, the Buccaneers had two cornerbacks on injured reserve and several others, including Seattle Seahawks legend Richard Sherman, dealing with injuries.
If Brady wants his best possible defense on the field this postseason, he needs to convince the Buccaneers to make a significant acquisition before the Nov. 2 trade deadline.
Tom Brady needs to convince the Tampa Bay Buccaneers to take a chance on Kyle Fuller
Considering that Brady is in his 22nd NFL season, he's had plenty of defensive backs intercept his passes over the years. Former Chicago Bears cornerback Kyle Fuller joined the clubs during an October 2018 showdown.
Things have changed for both in the last three years. Brady played for the New England Patriots at the time and is still going strong at age 44. Fuller, on the other hand, is in his first — and likely only — season with the Denver Broncos.
Although the Broncos started 3-0 courtesy of facing three terrible teams in September, the team enters Week 8 with four straight losses to their name. We're rapidly approaching the point of asking when, not if, head coach Vic Fangio will be fired, and the once-proud franchise will try to start over once again.
NFL Media's Ian Rapoport reported Fuller, who turns 30 in February, could be among those traded ahead of the deadline. The two-time Pro Bowler is scheduled to hit free agency in 2022 and is seeing reduced snaps in Denver. 
Fuller has 17 tackles and two pass deflections to his name in 2021. According to Pro Football Reference, opposing quarterbacks have completed 62.5% of their passes against the veteran cornerback.
The Broncos have made it clear Fuller has no future with the franchise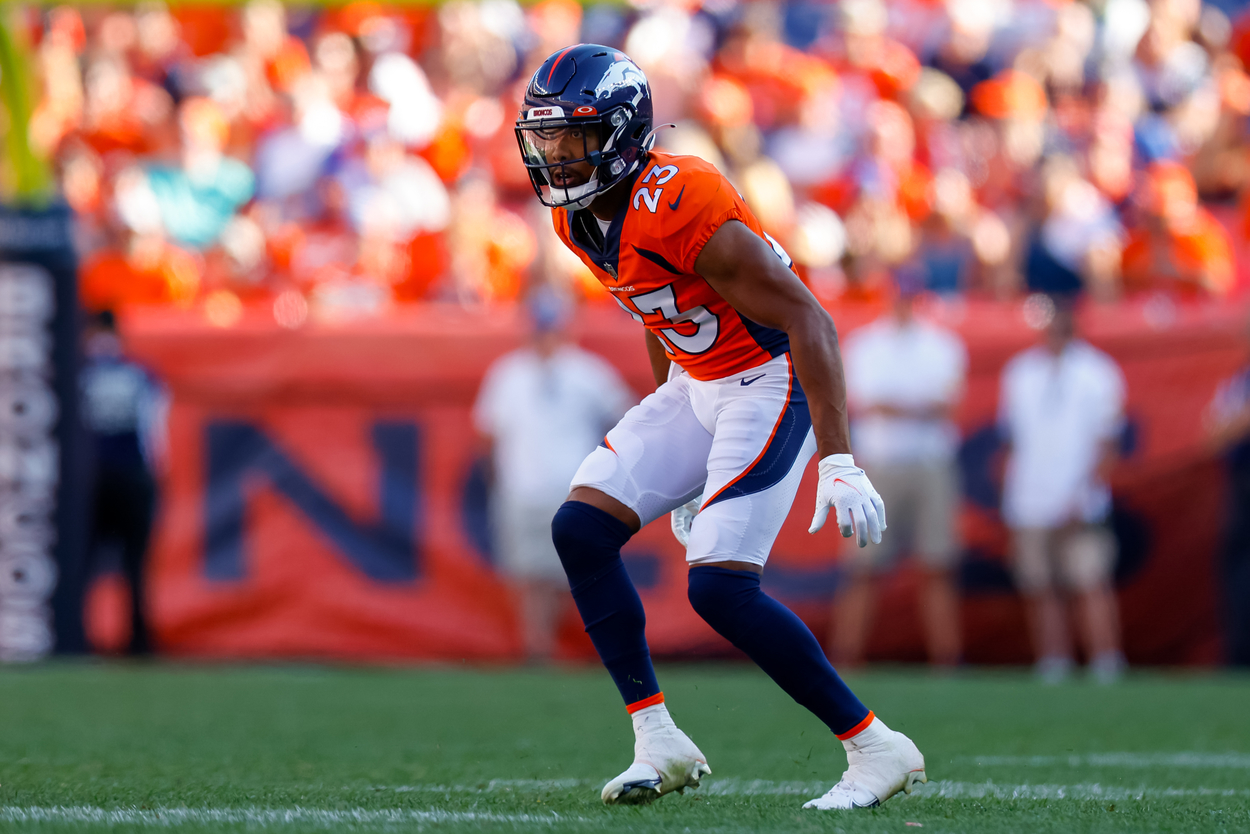 Perhaps the Broncos imagined a shutdown cornerback duo featuring Fuller and Patrick Surtain II when they drafted the latter in April. It's hard to really know what the Broncos are thinking anymore, given their recent history of baffling decisions.
Surtain, the ninth overall pick, is working through his rookie season. Fuller, however, is a veteran on a rebuilding team whose snaps went from playing at least 93% snaps in each of Denver's first five games to a mere two in Week 6. PFR did not credit him with any snaps in a Week 7 loss to D'Ernest Johnson and the Cleveland Browns.
The Broncos have made it clear they have no further use for Fuller. Now is the time for Brady and the Buccaneers to do what they best and add a veteran who can contribute on limited snaps.
If Fuller is feeling his age and heavy workload, the Buccaneers might not need him to play 40-60 snaps a game. A late-round pick could net them a cornerback who has a history of playing well and stepping up when contending teams need him at his best.
Adding Fuller to the mix could also give Sherman a lighter snap count during the regular season. The Buccaneers would have the opportunity (barring any further injuries) to keep Sherman, a 33-year-old with an injury history, fresh for the playoffs.
Fuller can become the next veteran to turn his career around in Tampa Bay
The Brady Bunch is good at what they do. They score touchdowns, rout lesser teams, and get the most from veterans who are nearing the final stages of their careers.
Sherman, who the Buccaneers signed after Week 3, played well before he went down with a hamstring injury. Veteran receiver Antonio Brown contributed 53 catches, 564 yards, and a touchdown in 11 total games (eight regular-season, three postseason) last year. The 33-year-old hauled in 29 catches, 418 yards, and four touchdowns through his first five games this year.
Before suffering a rib injury in Week 3, Rob Gronkowski continued his resurgence with 16 catches, 184 yards, and four touchdowns to start the season.
It's not often that one would put Rob Gronkowski and Kyle Fuller in the same sentence. Whatever voodoo magic that Brady has used on other veteran players has a chance to work on the Pro Bowl cornerback if he can swing a trade to Florida.
Like Sportscasting on Facebook. Follow us on Twitter @sportscasting19.
RELATED: How Many Starting QBs Have the New York Jets Had since Drafting Chad Pennington over Tom Brady in 2000?