Buccaneers' Chris Godwin Has Extra Incentive to Catch Winston's Passes
The Tampa Bay Buccaneers are 3-6 for the first half of the season. They have the unfortunate honor of sharing a division with the Saints, who are on a revenge tour after last year's season-ending shocker.
That hasn't stopped wide receiver Chris Godwin from catching 60 passes this season. Maybe that's because he has extra incentives on top of simply winning games. Every time he catches a bomb from quarterback Jameis Winston, a dog's life is saved. Here's how it works.
Chris Godwin says every catch saves a dog
Chris Godwin and his longtime girlfriend Mariah DelPercio founded the Team Godwin Foundation. Their nonprofit focuses on two major categories: advocacy programs for abused children and medical funding for shelter dogs.
Team Godwin raises money to pay directly for as many dogs' surgeries as they can. They also guarantee care every single year through a unique incentive scheme: Whenever Godwin completes a catch during an NFL game, one shelter dog gets the full cost of their medical bills covered.
Godwin tosses in $50 personally for every reception and encourages fans to throw in funds each time as well. We're only halfway through the year and Godwin is already at 60 receptions. And he intends to get a lot more before the season is complete.
Godwin told The Athletic, "Hopefully, we're doing what we can to influence people in the right direction, so they can buy in, one dog at a time."
DelPercio elaborated, "Nine times out of 10, [the dogs aren't in shelters] because of anything they did. We want to use the platform that Chris and I have to educate people — to change minds."
Early recognition of Godwin's talent led to NFL success
Godwin wasn't always in the position to start a major foundation. That isn't to say his football career was ever in much doubt.
As a small-town youth football player, he immediately caught the attention of top scouts from around the country. At his Middletown, Delaware high school, Godwin never recorded less than 700 yards across all four years. Hinting at his future ability to juggle a nonprofit and an NFL career, he made the Honor Roll during this time, too.
The wide receiver's obvious talent landed him a scholarship with Penn State, where he finally hit the national stage. Football scouting's best-kept secret emerged as one of the most electric wide receivers the storied program had seen in recent years.
Godwin's sophomore year was his best: 1,101 yards for five touchdowns — more than enough for the Bucs to pick him in the third round of the 2017 NFL Draft.
Godwin's Buccaneers fight to improve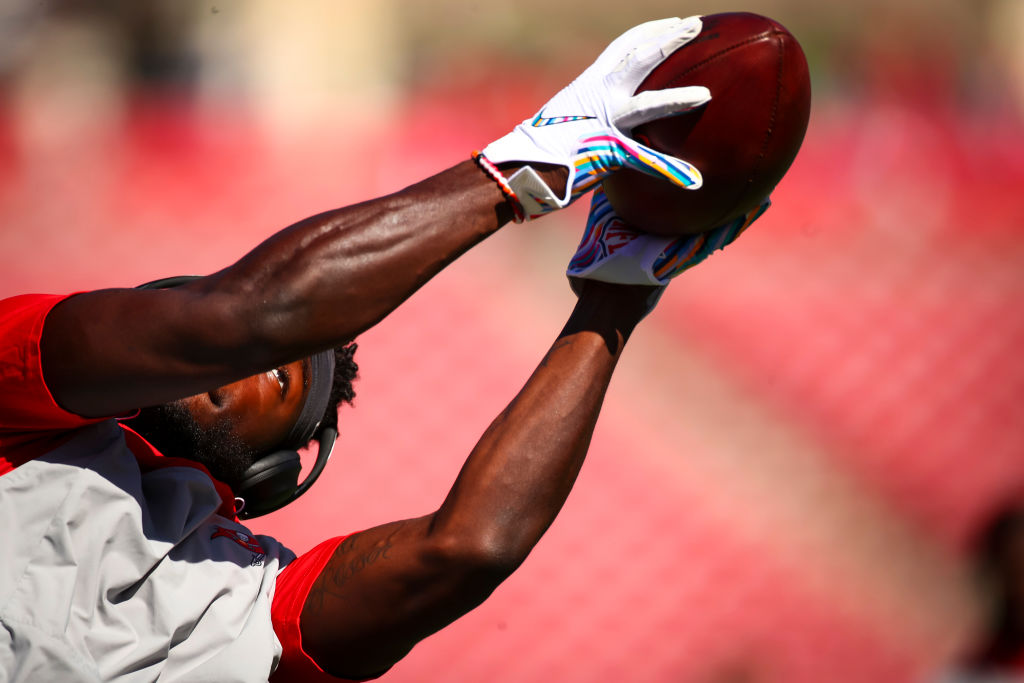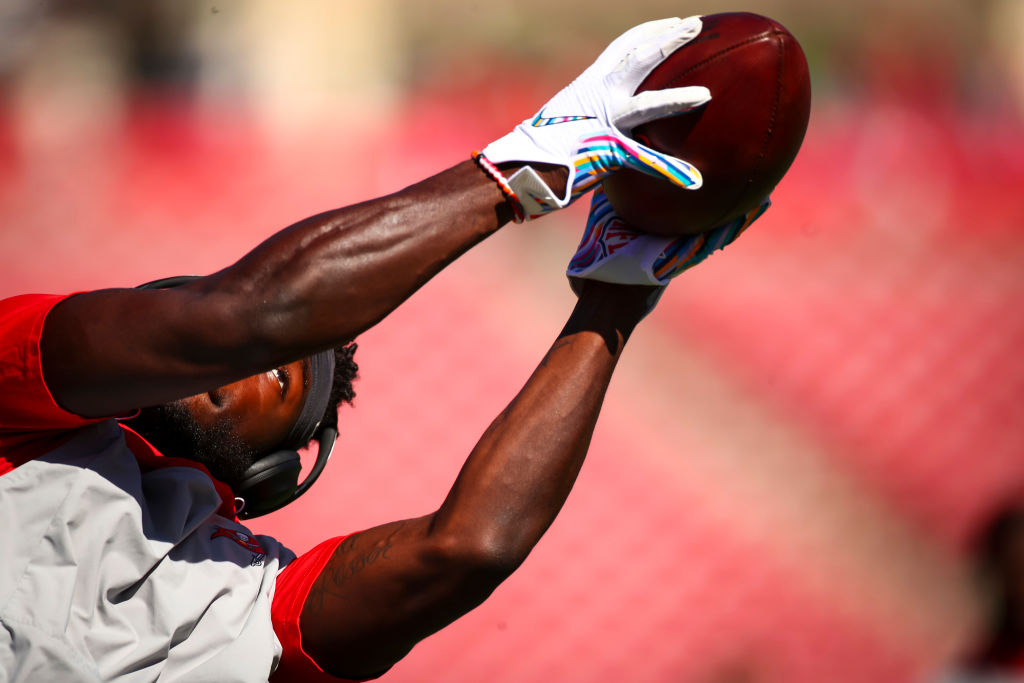 Godwin's performance has been crucial for the ailing Bucs. They enter the second half of the season with a 3-6 record. Disappointing, but not entirely unexpected with the Saints and Carolina Panthers performing above expectations. When the Saints win four games in a row without QB Drew Brees, the rest of the division clearly has their work cut out for them.
Speaking of Brees, he suffered an unprecedented six sacks in his last appearance against the Atlanta Falcons. The Bucs need Jameis Winston to actually land passes against the New Orleans defense to have a chance. Even as one of the better passing teams in the NFL, the Saints shut them down the last time around.
It's time for the Bucs to find their identity. The front office is in a ruthless mode, having just cut Vernon Hargreaves for not sticking with the proscribed program. But Godwin isn't part of the problem. It's almost without doubt that he'll help save a few more dogs as Tampa Bay clashes with the Saints for the second time this year.