The Buccaneers' Massive Injury to Leonard Fournette Gives Ronald Jones One Final Shot at Impressing Bruce Arians
The hits keep on coming for the Tampa Bay Buccaneers after an ugly shut out loss to the New Orleans Saints. Chris Godwin is out for the year with a torn ACL, Mike Evans is week-to-week with a hamstring injury, and Leonard Fournette was placed on Injured Reserve with a hamstring injury.
It has been a brutal week for Tom Brady and the Buccaneers, who go into Sunday's contest with the Carolina Panthers looking much different than a week ago.
But, the good news is that Antonio Brown is ready to roll, and there is a capable running back who can step in for Fournette — Ronald Jones II.
Yes, Jones' history with head coach Bruce Arians is no secret, but this is the perfect opportunity for the former USC star to gain trust and carve out a long-term role in Tampa Bay.
The injury to Leonard Fournette means it's time to fire up Ronald Jones
After the severity of Fournette's injury was revealed, Arians insisted that this is Jones' job for the time being. Then, the Buccaneers signed veteran Le'Veon Bell — yes, that Le'Veon Bell — to reunite with Brown and give Tampa Bay more backfield depth.
Please don't get confused — the addition of Bell is simply a depth move, although he can and will steal a few touches from Jones and Ke'Shawn Vaughn in the backfield.
The Buccaneers are already down Giovani Bernard, who is also on IR, so the running back room really needed an addition of some sort.
Nonetheless, Arians insisted over and over and over again that this is Jones' time to shine. When Jones went down last year, Fournette came on and ended up taking control of the job.
Then, Jones and Fournette battled it out in the preseason, but Fournette walked away with the job. Things got worse for Jones after he fumbled on opening night against the Dallas Cowboys and proceeded to get benched by Arians.
That is way in the past, and now is the right time for Jones to step up.
The numbers bode well for the Buccaneers new starting running back
Although Fournette wound up taking Jones' job last year, he went on to catch fire when Lenny went down with an injury.
In the four games Fournette missed in 2020, Jones was electric. He rushed for 100 or more yards in three games and was a focal part of the offense.
Furthermore, Jones destroyed the Panthers — Tampa Bay's opponent in Week 16 — with Fournette on the field. Of course, that game featured a 98-yard touchdown scamper for Jones (Panthers fans, shield your eyes).
With Godwin and Evans missing from the contest, there is a reason to believe that Jones immediately gets a significant workload. At best, the Panthers' defense is patchy, and they have dropped four straight games amid a concerning stretch.
Jones' numbers are down this season, carrying the ball just 71 times for 337 yards and three scores. However, Fournette has emerged this season, and Brady's offensive weapons are far and wide.
Can Jones get back on track and show Arians that he might be able to stick around longer in Tampa Bay?
The 2020 numbers speak for themself, and the opportunity has fallen right into Jones' lap.
The Buccaneers get a long look at giving Ronald Jones a second contract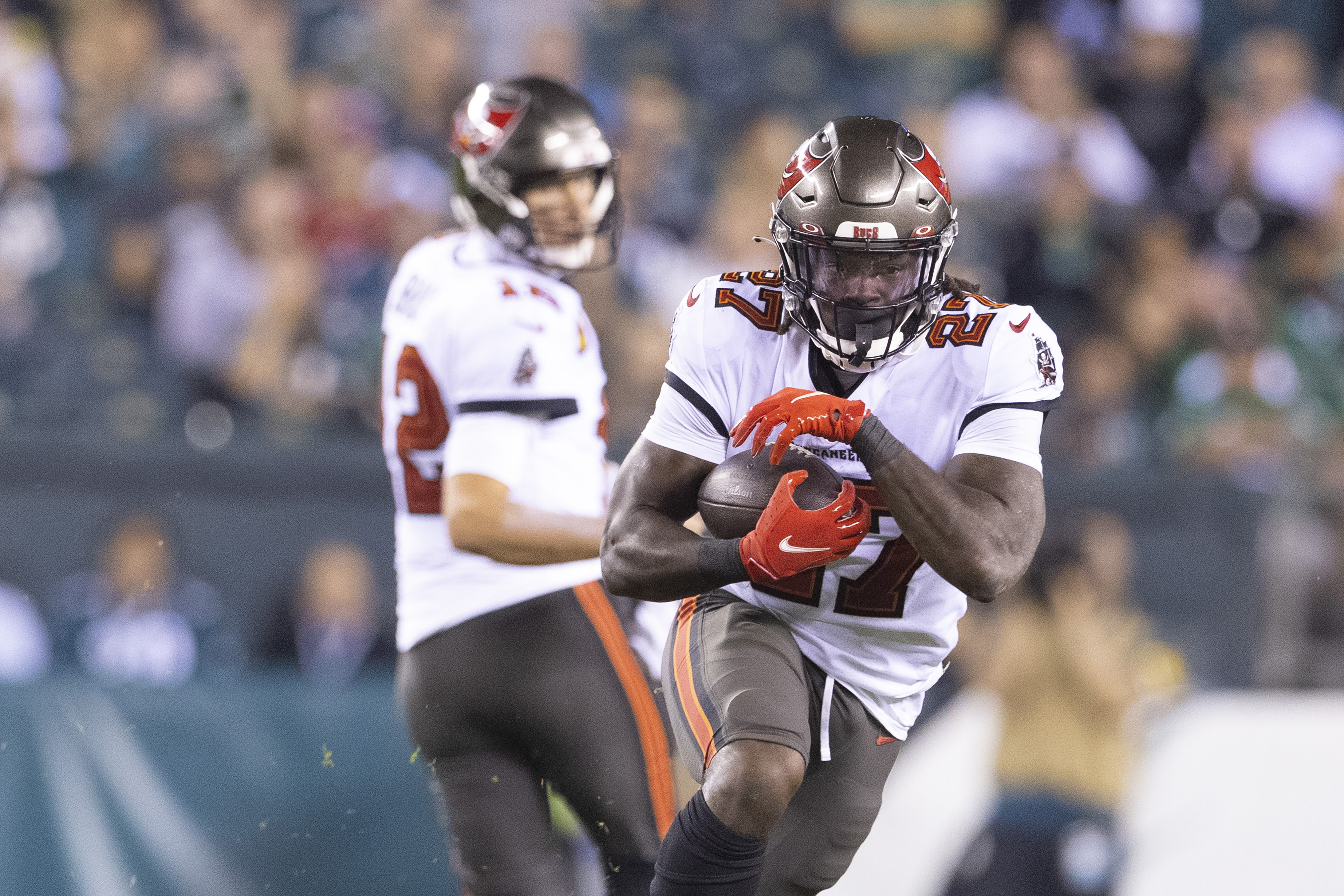 When the Buccaneers selected Jones in the second round of the 2018 NFL Draft, the expectation was that he would eventually become the starting running back.
Of course, nobody expected the Jacksonville Jaguars to cut ties with Fournette that soon, but that is exactly what happened. That put a damper on Jones' value and production, but there's no excuse now.
At 24 years old, this is the time for Jones to show Tampa Bay why he deserves a second contract with the team. He will be eligible for free agency in 2022, and it wouldn't be too difficult for Tampa Bay to move on if Jones doesn't perform well.
Simply put, it's time to shine for Jones, and the Buccaneers need it drastically after an ugly loss to the Saints. If Brady and company want to repeat as Super Bowl champions, they will need a solid run game.
At this point, who knows when Fournette returns, but there is a possibility that he doesn't get his job back, depending on how Jones fares these next few weeks.
Game on, Ronald Jones.
Stats Courtesy of Pro Football Reference