Buccaneers Running Back Leonard Fournette is Donating $100,000 in Support of Hurricane Ida Relief in New Orleans
Hurricane Ida has dominated the news over the past few days after making landfall in New Orleans. The hurricane hit hard and has left most of the city without power. Tampa Bay Buccaneers star running back Leonard Fournette is lending a helping hand to the city that raised him.
Leonard Fournette has pledged $100,000 to hurricane relief
Hurricane Ida struck Louisiana, leaving a crushing impact across an area affected by Hurricane Katrina 16 years ago. According to CBS News, there's currently a food shortage, and nearly a million residents are still without power.
People across the country have been looking for ways they can help those affected by the tragic storm. Leonard Fournette is stepping up to the plate.
The Buccaneers running back has pledged to donate $100,000 to the city of New Orleans in support of the hurricane relief efforts. Fournette is contributing to several organizations, Cajun Navy Relief and Rescue, Second Harvest Food Bank, All Hands and Hearts, and the St. Bernard Relief Project.
He's creating a call to action for people to help provide basic necessities for children and families in need during this difficult time.
Fournette was born and raised in New Orleans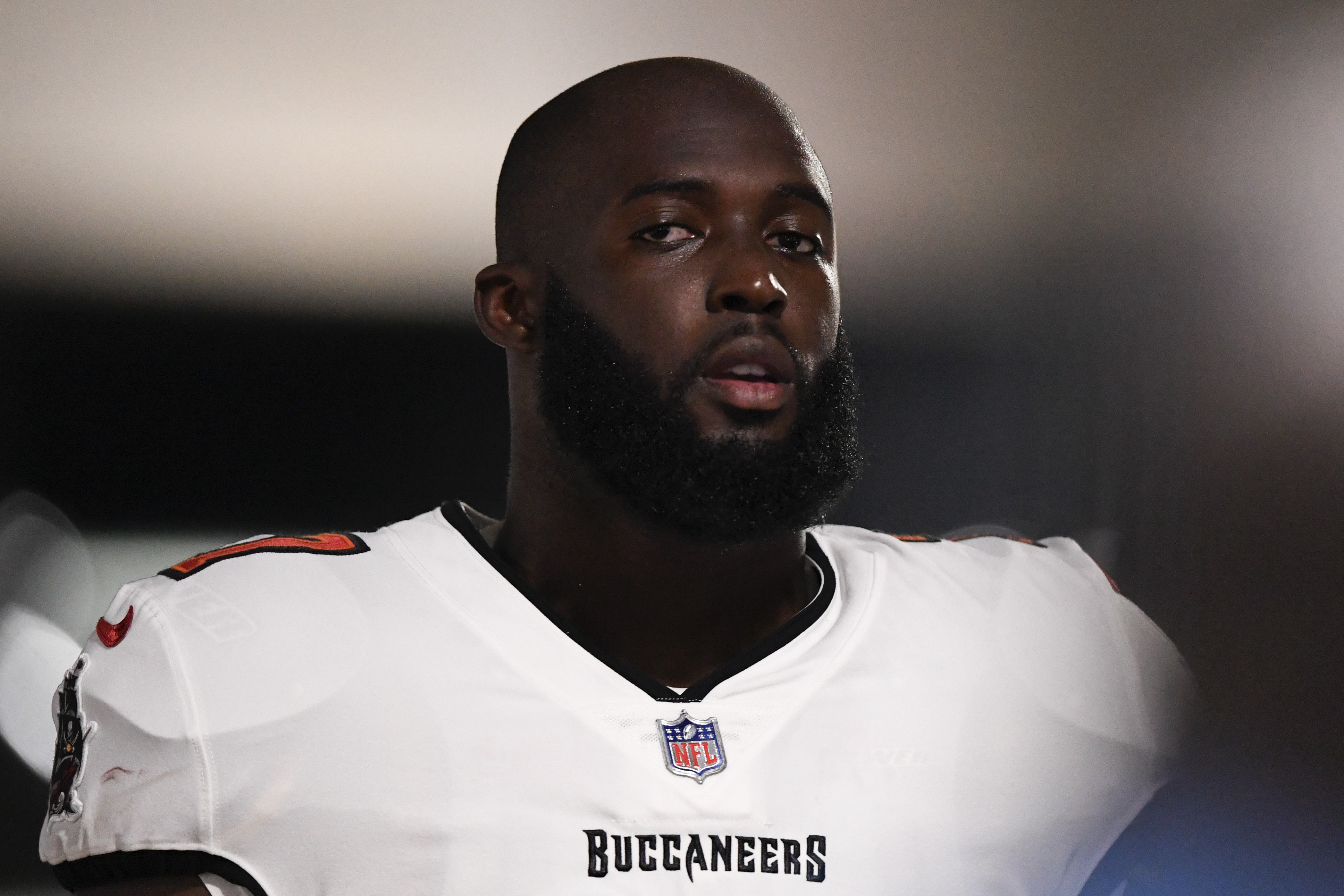 Leonard Fournette was born and raised in the 7th Ward in New Orleans. He endured a rough upbringing and lived through Hurricane Katrina, which hit the city when he was 10 years old.
The 6-foot running back played high school football at St. Augustine High School. He was a two-sport athlete, also excelling in track and field. He was named Louisiana's Mr. Football in 2013 and USA TODAY's Offensive Player of the Year.
Fournette ranked No. 2 overall in the class of 2014, per 247Sports. Cleveland Browns defensive end Myles Garrett was the only player rated higher. The five-star prospect racked up numerous offers from major college programs, including Alabama, Auburn, Florida, and Miami. However, he decided to stay home and play for LSU.
The Bucs star appears to have an unbreakable bond with his hometown, and he's carried it with him throughout his life.
Fournette and the Buccaneers are hoping to repeat in 2021
The Tampa Bay Buccaneers are riding high heading into the 2021 NFL season. They are coming off of a decisive victory over the Kansas City Chiefs in Super Bowl LV. It's a new season, and the Bucs are now the hunted.
The defending champs returns most of their started from the 2020 campaign and are one of the favorites to repeat in 2021. Fournette will continue to play an important role for the Buccaneers offense.
The LSU product's role in Tampa is significantly different from what it was in Jacksonville. Bruce Arians does not rely on him to be the workhorse. He carried the ball 97 times for 367 yards and six touchdowns in the 2020 regular season. In the playoffs, Fournette ran for 300 yards and three touchdowns. He also chipped in a receiving touchdown.
In 2021, the 26-year-old will be in a committee backfield alongside Ronald Jones II and the newly-acquired Giovani Bernard.
Leonard Fournette understands his role on this football team. He also understands the impact he can have on his hometown. He continues to make them proud.
All stats courtesy of Pro Football Reference