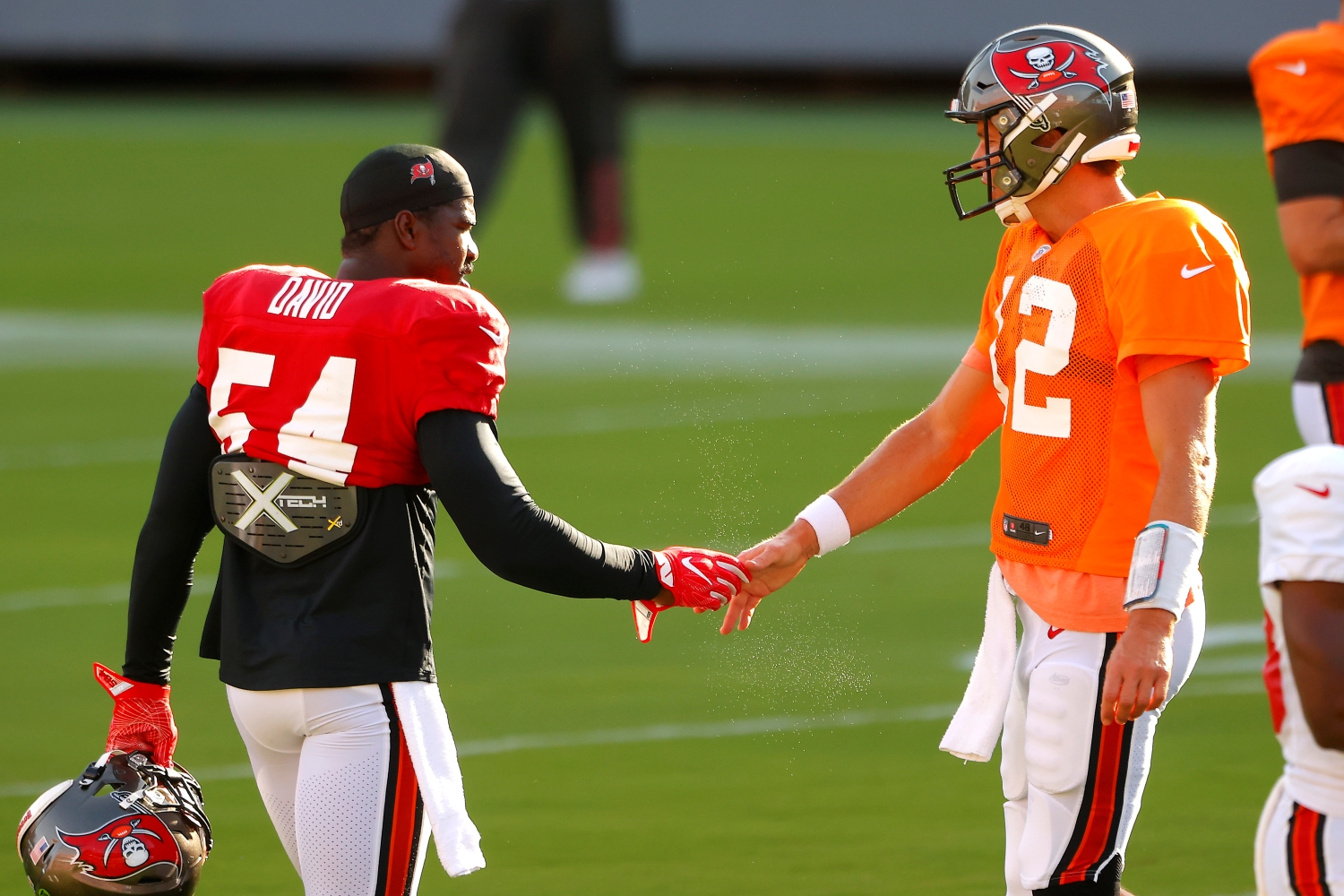 The Buccaneers' Star-Studded Defense is Dangerously Close to Receiving a Massive Boost Thanks to Tom Brady
The Buccaneers have plenty of talent along the front seven, but the secondary could use some help. Thanks to Tom Brady, Tampa's star-studded defense could get even scarier.
Tom Brady doesn't get paid to stop opposing quarterbacks. And he doesn't collect a bonus for recruiting his friends to come play for the Tampa Bay Buccaneers. But with his team's star-studded defense in need of some help, the seven-time Super Bowl champion has paved the way for general manager Jason Licht to fill a huge roster hole.
And if the Buccaneers take care of business to shore up their injury-riddled secondary, Brady's chances of adding an eighth ring to his collection will take a significant jump.
Injuries have opened some holes in the Buccaneers' star-studded defense
Personnel problems have caused the Buccaneers to take a drastic step back on defense. Coming off a season in which they ranked eighth in points allowed (22.2 per game), the reigning champs currently rank 27th (29.3).
Although Tampa entered Week 1 with the same set of starters as last year's title-winning squad, it didn't take long for a setback to occur. Cornerback Sean Murphy-Bunting suffered a dislocated elbow during the first quarter of the team's season-opening win over Dallas. With the 2019 second-round pick sidelined with a dislocated elbow, the Buccaneers' lack of depth at the position quickly became apparent, and Dak Prescott nearly led the Cowboys to a victory.
To make matters worse, Tampa sustained a significant blow against the Los Angeles Rams when cornerback Jamel Dean left the game with a knee injury. Matthew Stafford took advantage of a depleted secondary and racked up 343 passing yards and four touchdowns in a 34-24 win at SoFi Stadium.
Thanks to their awful day in LA, the Buccaneers rank dead-last in passing yards allowed at 338.3 per game.
Needless to say, the back end of their defense could use a boost.
Tampa's secondary could soon receive a major boost thanks to Tom Brady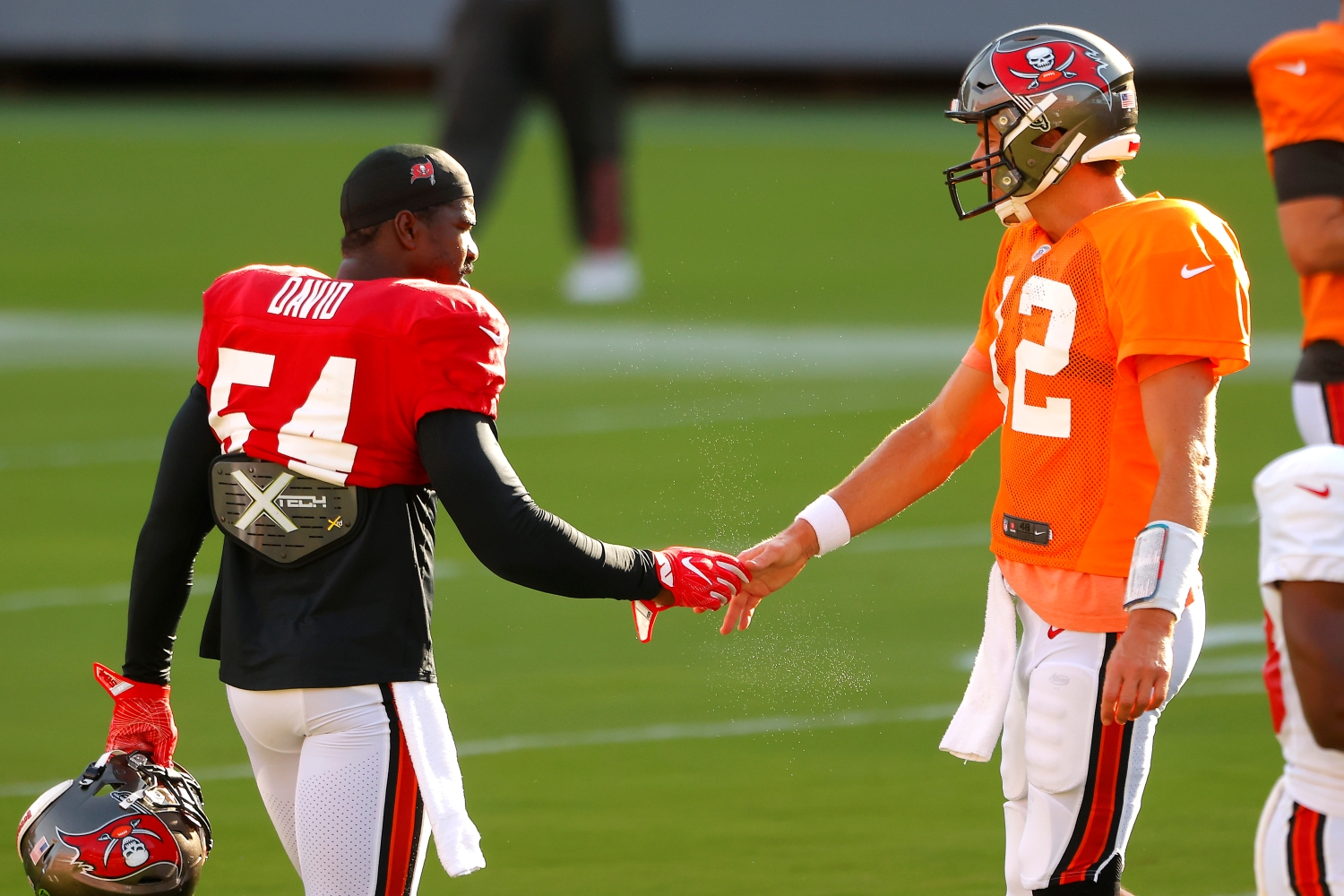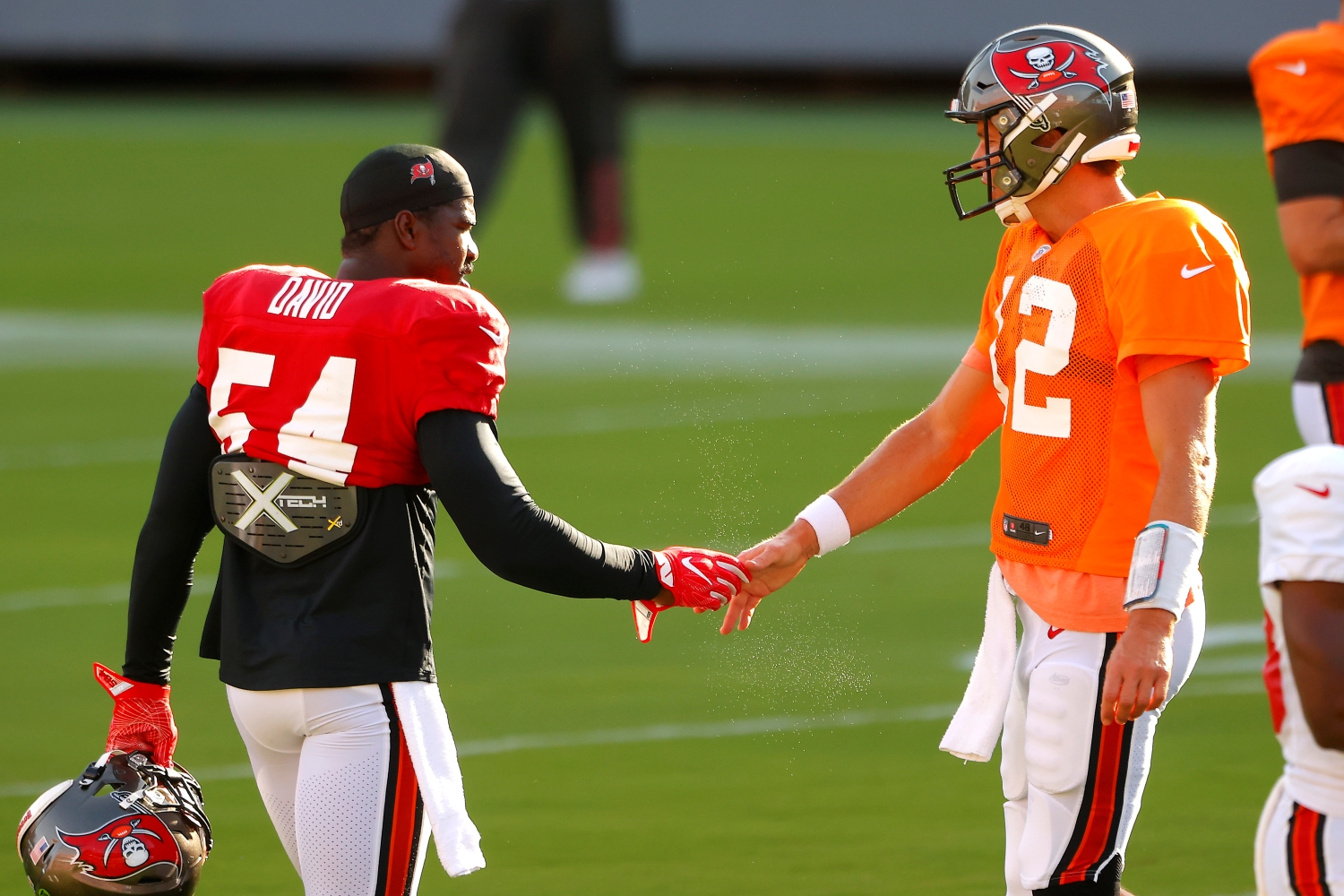 Could a defense that already features big names like Ndamukong Suh, Shaquil Barrett, and Lavonte David soon add another star to the mix? If things work out like Tom Brady hopes, the Buccaneers will shore up their secondary with one of the best cornerbacks of all time: Richard Sherman.
The 33-year-old remains a free agent, but he may have a new NFL home sooner than later.
"Richard Sherman headed to Tampa Bay to visit the Bucs. I'm told Tom Brady tried to recruit Richard Sherman to the Patriots a few years back. Didn't work out. The pair now looking at another chance to team up," tweeted Phil Perry of NBCS Boston.
Although Brady (along with some assistance from Malcolm Butler) handed Sherman a tough-luck loss in Super Bowl 49, he surprisingly shares a close bond with the five-time All-Pro corner.
In fact, the 44-year-old quarterback reportedly played a pivotal role in getting the ball rolling with Sherman.
"#Buccaneers QB Tom Brady reached out to Richard Sherman to check if he was in shape before Tampa Bay's front office contacted the All-Pro cornerback. Brady and Sherman have a strong relationship off the field," tweeted Doug Kyed of Pro Football Focus.
Of course, whether the Buccaneers sign Sherman remains to be seen. But the fact he's visiting has to be viewed as a positive sign for a team that desperately needs help at corner.
Signing Richard Sherman would make the reigning champions the unquestioned favorites to win Super Bowl 56
As long as Sherman gets a clean bill of health, Tampa should sign him to a contract immediately. Even if he's not the same player he was in his prime, he showed he can play at a high level in 2019 when he earned second-team All-Pro honors. Adding him to the roster would instantly make the Buccaneers more formidable on defense. After all, having a reliable corner opposite Carlton Davis would undoubtedly make life easier for the front seven and the rest of the secondary.
Sherman seems like the perfect fit on so many levels. He would bring much-needed experience and knowledge of the game to the meeting room. He would provide leadership and stability at a critical position. And he would give the Buccaneers a much better chance of winning back-to-back titles.
Of course, the last team to take home the Lombardi Trophy in consecutive seasons calls Foxborough home.
After achieving championship glory with the Patriots in both 2003 and 2004, Tom Brady might just accomplish that feat again if his current franchise gets a deal done with Richard Sherman.
All statistics courtesy of Pro Football Reference.