The Buccaneers Suffered a Brutal Loss to Their Defense Which Puts Even More Pressure on Tom Brady to Play Like an MVP
Thus far, the Tampa Bay Buccaneers' attempt to defend their 2020 Super Bowl is off to an exceptional start.
They sit atop the NFC South with a 4-1 record, and Tom Brady continues to dazzle with his throwing ability. The future Hall of Fame quarterback leads the NFL in passing attempts, completions, and total passing yards. Even at 44 years old, opposing defenses still have zero clue how to defend Brady.
With all of that said, the Buccaneers suffered a loss during their Week 5 win, which could derail some of their early-season success.
Buccaneers lose LB Lavonte David to an ankle sprain
Tampa Bay comfortably took care of business at home this past weekend against a lackluster Miami Dolphins team. However, they didn't leave unscathed. Starting linebacker Lavonte David left the game early with a low-ankle sprain and is scheduled to miss the Buccaneers' upcoming Thursday Night Football game against the Philadelphia Eagles.
After that, he'll be considered week-to-week.
David has been with the Buccaneers since 2012, establishing himself as one of the better defensive players in team history. He's a former All-Pro and a former Pro Bowler. The partnership he and fellow linebacker Devin White form up the middle of the Buccaneers' defense is a major reason Tampa Bay knocked off the Kansas City Chiefs during Super Bowl 55.
The good news is that the Buccaneers didn't feel the need to place David on IR. However, with injuries starting to pile up in the Tampa Bay secondary, losing a starting linebacker for even one game is a cause for alarm.
The pressure is on Tom Brady and the offense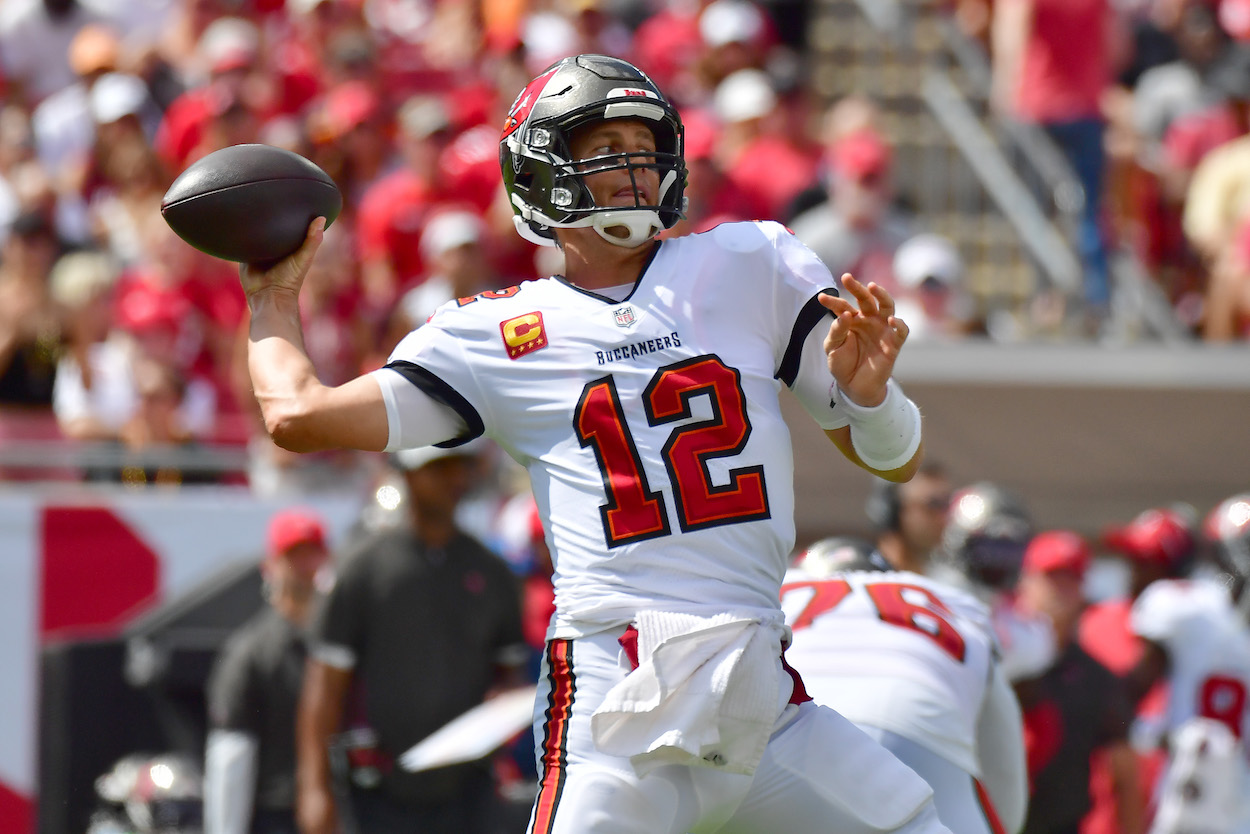 Brady and the Buccaneers' offense have been the story of the season up to this point. Brady is playing at a legitimate MVP level, and the Buccaneers' deep receiving room continues to dominate opposing secondaries.
Mike Evans, Chris Godwin, and Antonio Brown have looked like No. 1 wide receivers at points this season.
With David leaving an already battered Tampa Bay defense, even greater pressure is diverted onto Brady and the rest of the Bucs' offense. They've been great through five weeks, and they're going to need to continue that greatness during David's absence.
The Buccaneers' playoff dreams are still very much alive
While a head coach never wants to play without one of his starters on defense, the Buccaneers are (in theory) more than equipped to handle the Eagles this upcoming Thursday night.
Philadelphia has limped out to a 2-3 start with wins over the lowly Atlanta Falcons and Carolina Panthers, and quarterback Jalen Hurts isn't proving to be a major threat throwing over the middle of the field. Most of his passing plays are quick screens or balls toward the sideline.
Devin White, by himself, may be enough to handle any of Philadelphia's plays that actually take place between the hashes.
However, the Buccaneers' Week 7 opponent is the New Orleans Saints. It's their first real divisional test. The Bucs are going to want David on the field to help deal with Alvin Kamara.
If he can't get healthy by then, the Buccaneers will definitely need Brady and the offense to score early and often during that NFC South showdown.
All stats courtesy of Pro Football Reference.
RELATED: Tom Brady Revealed the Secret Athlete's Legacy He's Been Furiously Chasing Over the Past 8 Years