Bucs Fans Are Basically Stalking Tom Brady's Tampa House by Land and by Sea
A few weeks after Tom Brady announced his exit from the Patriots, he signed a $50 million, two-year deal with the Buccaneers. The 42-year-old was a star in New England over the last 20 years. Just a few months into his new life in Tampa Bay, though, Brady is already getting the star treatment. Everyone enjoys being liked. But Bucs fans might be going a bit overboard. Let's learn about Brady's new life in Tampa and how Bucs fans are becoming obsessed with the poor guy. 
Tom Brady moves to Tampa Bay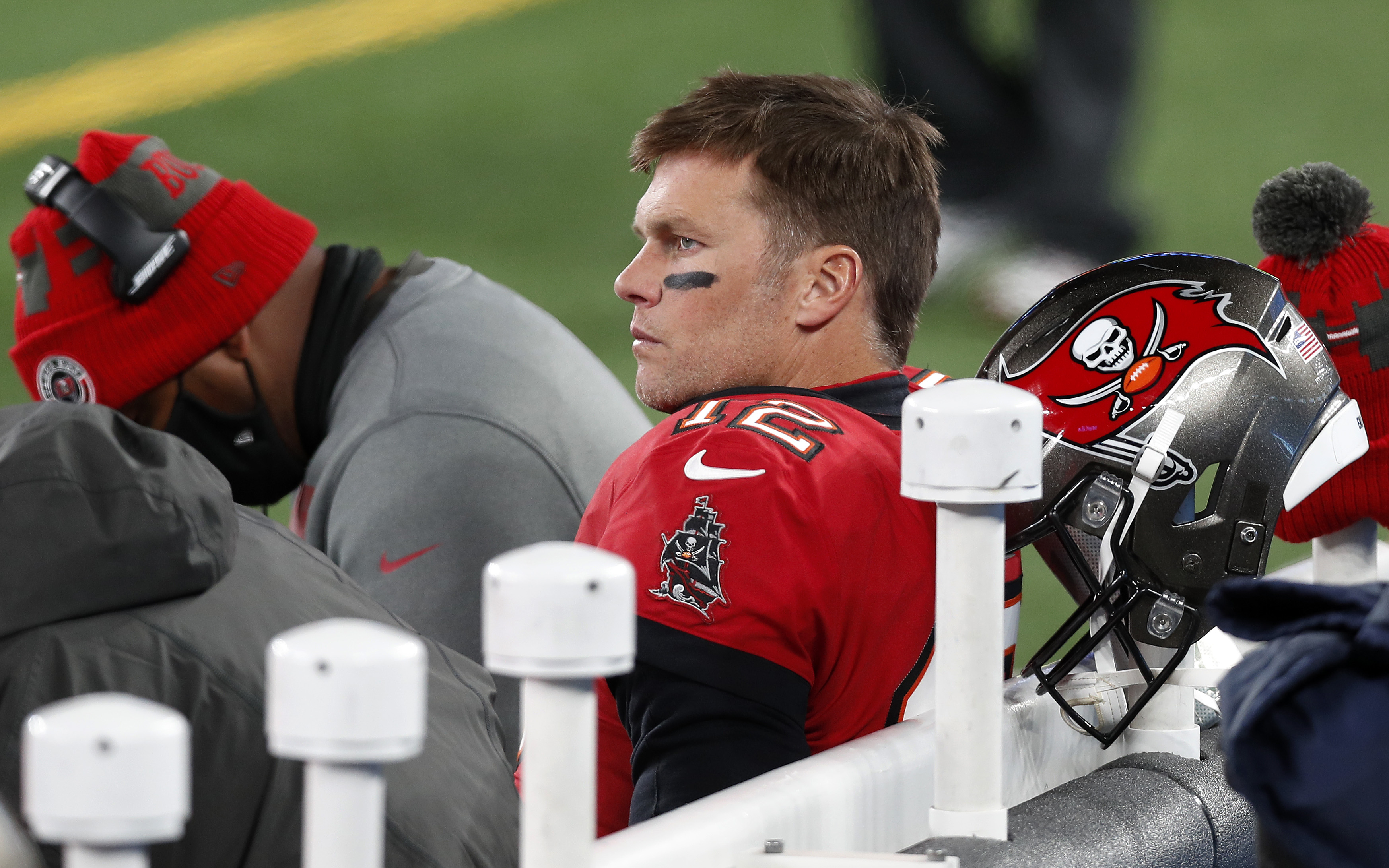 The QB had a remarkable 20-year career with the Patriots. He entered the NFL in 2000. Brady wasn't a highly regarded prospect, and Bill Belichick snagged him as the 199th pick in the 2000 draft. This turned out to be one of the best draft choices in history. Brady led the team to six Super Bowl wins over the next 19 seasons.
While the QB and the Patriots saw massive success during their 20-year run, all good things must come to an end. The Patriots and Brady parted ways, but he wasn't ready to hang up his cleats. After leaving the Patriots, Brady signed a two-year deal with the Buccaneers. He's only been in the Big Guava a few months and has already made an impact.
Brady has always been a friendly guy off the field and is very receptive to fans. It's a good thing that Brady doesn't mind all the attention because Bucs fans have been taking any means necessary just to catch a glimpse of the famous quarterback at his new residence in Tampa. 
Tom Brady is living in Derek Jeter's waterfront mansion
Rather than buy a new place with his quick move to Tampa, Brady rented out Derek Jeter's $7 million mansion. The home is just under 22,000 square feet and sits on waterfront property. According to Insider, it has eight bedrooms, 16 bathrooms, a pool and spa area, a home movie theater, a full-service bar, a clubroom with a pool, and much more within Tom Brady's confines new humble abode. When fans caught wind of Brady's new residence, many decided they had to see it for themselves.
Since the Jeter mansion sits on Davis Island's waterfront property, it can be accessed by both land and sea. As it seems, Bucs fans are taking advantage of this fact. Fans have been driving cars and boating by Brady's new residence in hopes of catching a glimpse of the star quarterback. In fact, his neighbors counted over 150 cars driving by the place one day. 
Bucs fans love Tom Brady
While his new residence draws major attention, Brady gets even more when he's out and about in the area. Tampa residents flock to Brady, and most are happy to have him. As The New York Times reports, Ronde Barber, a former Bucs star cornerback, even told Brady, "You know, this town's ready to love you, man." Barber was right as Brady has continually received praise throughout his last few months as the Buccaneers. 
While Brady and the Bucs suffered on Sunday, losing to the Saints 38 -3, their season isn't over yet. The star QB knows the team still has potential. After the defeat, according to USA Today, Brady stated, "Everyone's got to go a lot better, and it starts with me. Get back to work tomorrow morning and try to make it a better week."
Hopefully, Brady and the Bucs can turn their season around. With a few more wins and the support of the Bucs fans, Brady might just be able to turn his new team into "Tompa Bay."