Bucs Patriarch Malcolm Glazer Tragically Died 7 Years Before Tampa Bay's 2nd Super Bowl Appearance
Every NFL fan's dream is to see their team win a Super Bowl. They share this hope with not just players and coaches but team owners as well. Yet no matter an NFL owner's wealth or success, it's no guarantee they'll ever win or even make it to a Super Bowl. Former Tampa Bay owner Malcolm Glazer was lucky enough to see his Buccaneers win their sole championship back in 2002.
Repeating that milestone was Glazer's biggest quest — right up until his death in 2014. With the Buccaneers on the verge of their second Super Bowl appearance ever, let's look back at Glazer's lasting legacy in Tampa Bay.
How Malcolm Glazer made his fortune
Glazer was raised in humble circumstances in Rochester, New York, as one of seven children born to his Lithuanian Jewish immigrant parents, reports The Telegraph. As a young man, Glazer started working in his father's watch business, and was soon selling watches door-to-door. His watch sales and repair venture did well enough that by the time he was in his late twenties he had begun investing in real estate.
Glazer quickly found himself a serious player in the world of Rochester-area commercial real estate. Soon he had begun investing in property across the country, buying everything from banks to hospitals, to television stations. Meanwhile, he invested in various other business holdings, including houseware company Formica and motorcycle company Harley-Davidson.
By the time of his death in 2014, Glazer had amassed quite a fortune. He had a reported net worth of $4.6 billion, according to Celebrity Net Worth. That total had grown from $4.4 billion the year before when Forbes ranked Glazer as the 286th wealthiest person in the United States.
Glazer's ownership of the Buccaneers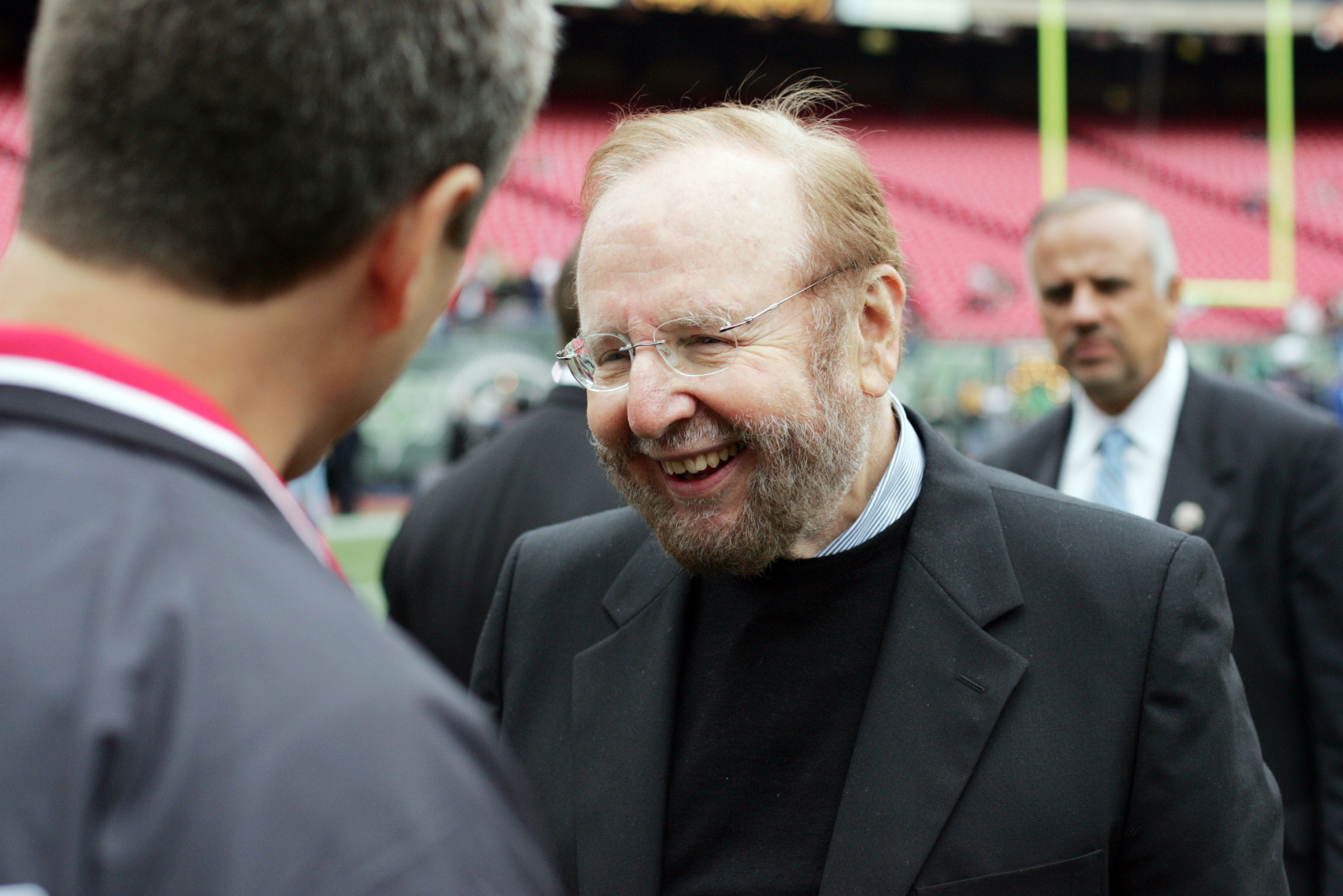 Glazer made the leap into sports ownership in 1995, the year he bought the Tampa Bay Buccaneers. The privilege of joining the elite club of NFL owners cost him a cool $192 million. As staggering as that number was at the time — it set a new record for the most expensive team sale — it pales in comparison with the $2.28 billion that the Bucs franchise is reportedly worth today.
At the time of Glazer's purchase, the Buccaneers were a struggling franchise. But their new owner didn't waste any time in changing the team's fortunes. He soon hired head coach Tony Dungy and even redesigned the color scheme of the uniforms. By 1997 the team had made it back into the playoffs—a feat they would repeat six more times during Glazer's tenure, per Pro Football Reference.
Tampa Bay also came away with at least one win in five of their seven playoff seasons. Their best season came in 2002 when the 15-4 Buccaneers defeated the Oakland Raiders to secure their first-ever Super Bowl championship. While they weren't able to repeat that feat, Glazer's leadership helped bring two Super Bowl games to Tampa Bay, in 2000 and 2008.
A winning legacy in Tampa Bay
Glazer died in May 2014, at the age of 85. According to ESPN, he had been experiencing poor health since suffering two strokes back in 2006. That didn't blunt the sadness of the news of his death, however, especially for Buccaneers fans. NFL commissioner Roger Goodell summed up Glazer's importance to the franchise in a statement at the time, saying:
"Malcolm Glazer was the guiding force behind the building of a Super Bowl-champion organization. His dedication to the community was evident in all he did, including his leadership in bringing Super Bowls to Tampa Bay. Malcolm's commitment to the Bucs, the NFL and the people of the Tampa Bay region are the hallmarks of his legacy."
Of course, Glazer didn't leave the Buccaneers in a state of chaos. On the contrary, he had long-since put a succession plan in place, one that ensures the team remains within the family for many generations. Glazer would certainly have been proud to see Tampa Bay about to play in their second-ever Super Bowl game in the very home stadium he helped to build.