Buffalo Bills Assistant Head Coach Leslie Frazier Rumored for Chicago Bears' Job — Where He Had Greatest Triumph and Tragedy as a Player
In what is probably the worst-kept secret in football, the Chicago Bears are planning to move off of head coach Matt Nagy this offseason, and one of the early names to come up as his replacement carries with him a nod to the most-glorious of the Bears' glory days.
Current Buffalo Bills assistant head coach Leslie Frazier's name emerged Thursday.
Frazier, who was head coach of the Minnesota Vikings from 2010-13 and was a finalist for the Houston Texans' job last year, was a member of the iconic "46" defense as a defensive back for the 1985 Bears that crushed the New England Patriots to win Super Bowl 20. Just as that team's head coach was a former player from a previous Bears championship team — Mike Ditka was the Bears' tight end on the 1963 NFL champions — Frazier would bring that storied legacy back to Chicago, a city still searching for its first football championship title since that 1985 season.
Leslie Frazier and the 1985 Bears defense danced their way into NFL immortality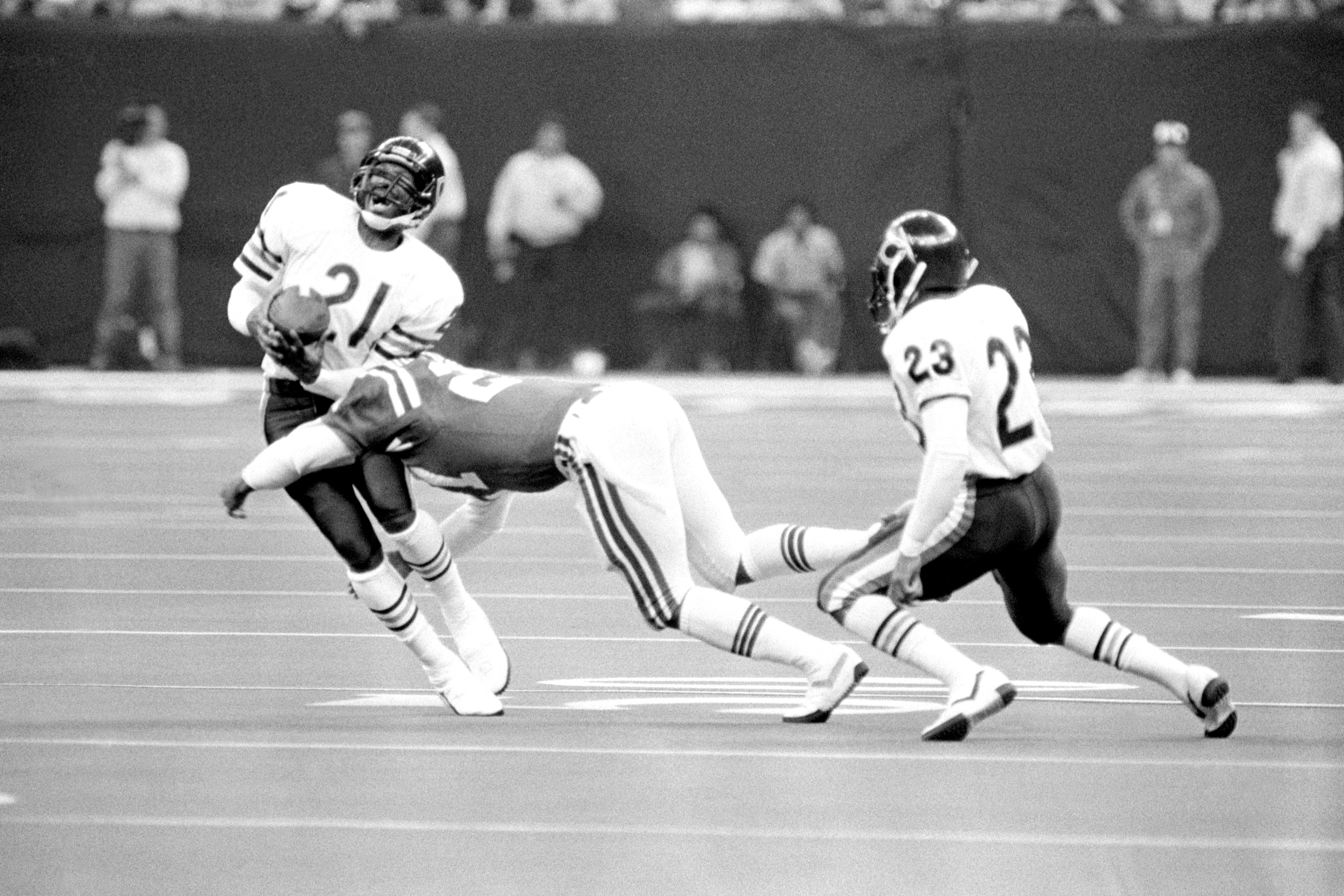 Super Bowl 20 was the culmination of a wild and wonderful 15-1 season for the Bears in 1985. Their famous "46" defense, led by Buddy Ryan, who equally famously did not communicate with head coach Mike Ditka, was one of the most dominant units in NFL history.
And Frazier, who has now emerged as a candidate for the eventual Chicago coaching opening, per a report by ESPN's Dan Graziano. was a big part of their success, leading the Bears that season with six interceptions.
That Bears team will always be remembered as one of the most colorful one-hit wonders in NFL history, with their groundbreaking "Super Bowl Shuffle" music video, the larger-than-life phenomenon known as William "Refrigerator" Perry, and quarterback Jim McMahon's controversial quotes — real and imaginary — and his even-more controversial "Rozelle" headbands.
It all culminated in the Super Bowl in New Orleans against the heavy-underdog, pre-Bill Belichick Patriots. The Bears mauled the Pats in record-setting fashion, registering the biggest blowout of the first 20 Super Bowls by the fitting score of 46-10.
A Super performance that was backlit with bitter-Sweetness and a bad injury
But Super Bowl 20 proved a bittersweet experience for the Bears.
They would not return to the Super Bowl for another 21 years. The late, great running back Walter Payton, the man they called "Sweetness," was devastated that he was not given an opportunity to score a Super Bowl touchdown — Perry got one from a yard out late in the game, instead — and he retired two years later.
Frazier's night at the Superdome, and ultimately, his playing career, ended in a nightmare scenario as he tore all the major ligaments in his left knee on a fake punt return. Since it happened in 1986, when the type of arthroscopic surgery that now returns ACL tear sufferers to full strength in less than a year was still in its relative infancy, Frazier would never play another down in the NFL again.
But though the door to his playing career was closed, the coaching door soon opened.
As a coach, Frazier once again found Super success and a shot at the top job
His playing career over, Frazier accepted the head coaching job at Trinity International University, an NAIA school located in Deerfield, IL, in 1988 and stayed there for eight years before moving up to Division I with the Fighting Illini for two seasons from 1996-97.
Then it was back to the NFL in a variety of defensive coaching duties: Philadelphia Eagles defensive backs coach (1999-02), Cincinnati Bengals defensive coordinator (2003-04), then two seasons with Tony Dungy and the Indianapolis Colts. In Frazier's second season of 2006, he was named assistant head coach, and the Peyton Manning-led Colts reached the Super Bowl and won it … by defeating Frazier's old team, the Bears.
But it was all about moving forward at this point, and the next year Frazier was on the staff of the Minnesota Vikings, where he would become interim head coach in 2010 and was retained as permanent head coach in 2011. His Vikings, emerging from the short, yet tumultuous, Brett Favre era, went 3-13 in Frazier's first season but made the biggest turnaround in franchise history in 2012, going 10-6 and reaching the NFL playoffs.
The team backslid in 2013 and Frazier was let go, but he stayed in the game as a defensive coach for the Tampa Bay Buccaneers and Baltimore Ravens before the Buffalo Bills named him defensive coordinator in 2017 and promoted him to assistant head coach in 2020, when they reached the AFC Championship Game.
And during his stint in Buffalo, team owner Kim Pegula championed his cause to return to head coaching duties. Frazier came close in 2020 with the Texans, but perhaps a genuine homecoming to Soldier Field is the fitting script for a former Chicago champion.
Stats courtesy of Pro Football Reference