Buffalo Bills vs. New England Patriots: 3 Matchups to Watch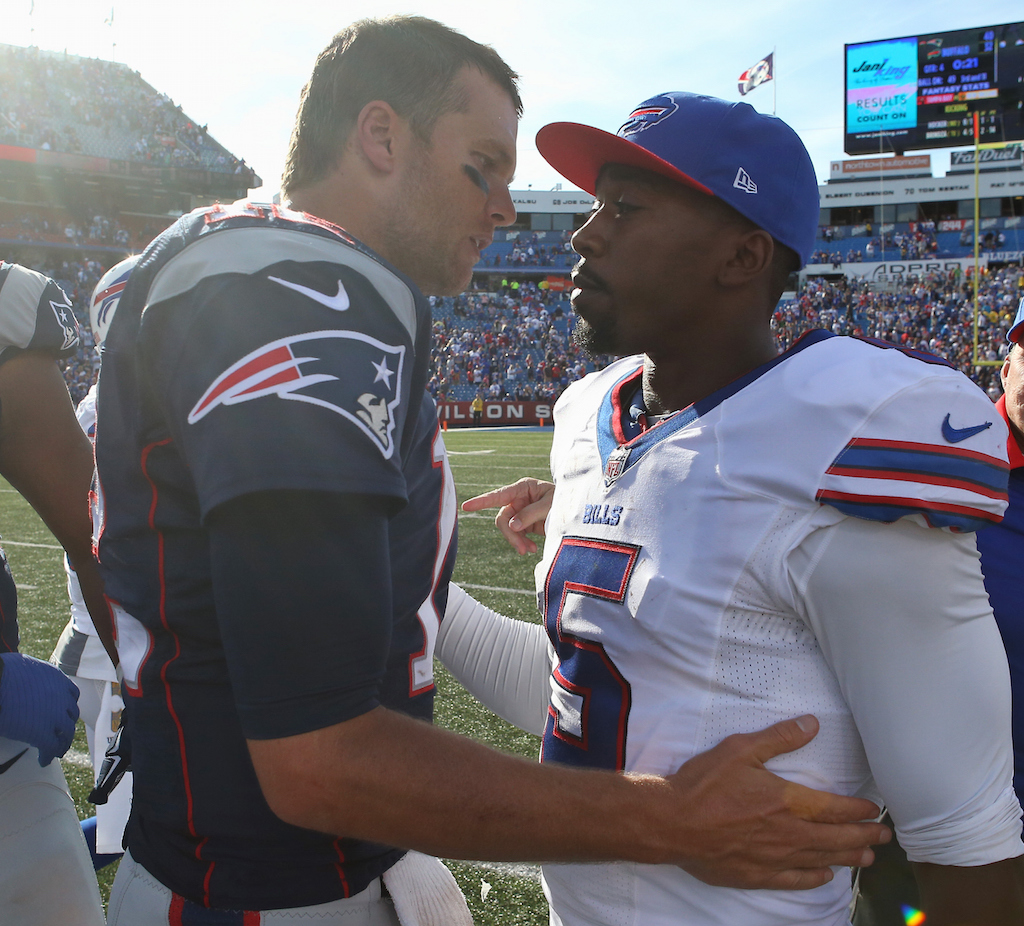 Point Spread: Patriots favored by 7 points
Over/Under: 48 points
Location: Gillette Stadium, Foxborough, Massachusetts
The New England Patriots (9-0) are set to host the Buffalo Bills (5-4) in a Monday Night Football matchup between AFC East division rivals that is full of interesting storylines. For starters, Buffalo head coach Rex Ryan has a long history with New England head coach Bill Belichick and quarterback Tom Brady, dating back to Ryan's time as the head coach of the New York Jets. Given their extensive history (and rivalry) with one another, we expect to see an excellent effort out of the Bills, even if they appear to be completely overmatched on paper.
The Bills are 4-1 when they have quarterback Tyrod Taylor, running backs LeSean McCoy and Karlos Williams, and wide receiver Sammy Watkins in their lineup — the single loss came at the hands of the Patriots in Week 2 in a 40-32 offensive shootout — and all four players will be on the field tonight. On the other side of the ball, the Patriots are missing star wide receiver Julian Edelman, which will undoubtedly make their run at completing the NFL's first perfect season since the 1972 Miami Dolphins all the more difficult.
To keep their playoff hopes alive, the Bills desperately need a win tonight, but that will be no easy task against the defending Super Bowl champions. With that being said, here is a look at three key matchups that will play a major role in the outcome of this game.
1.  New England tight end Rob Gronkowski vs. Buffalo secondary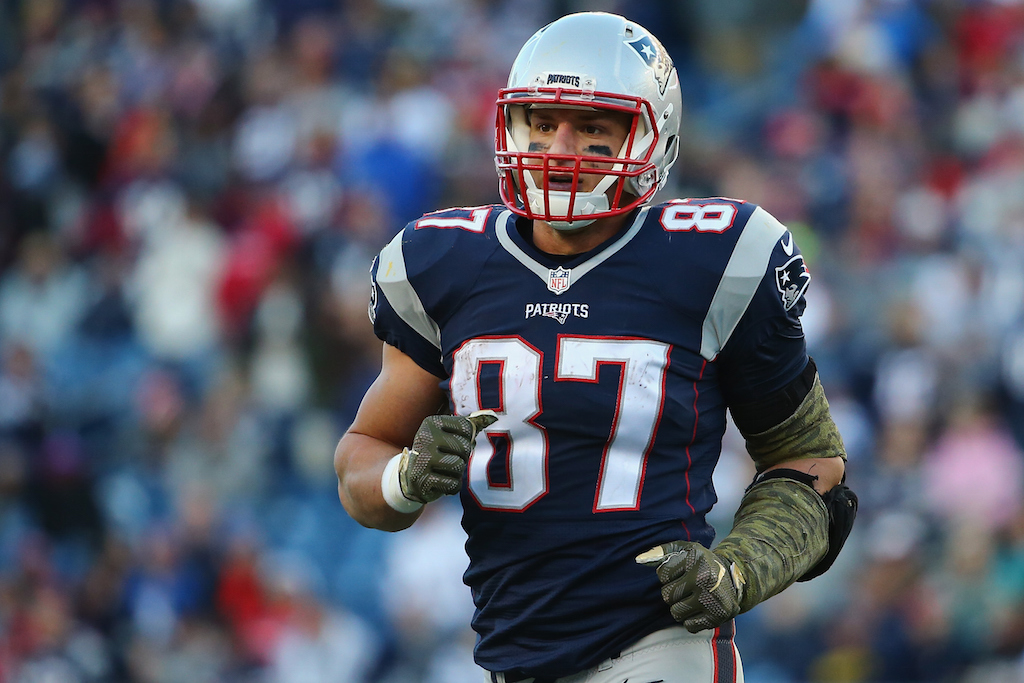 According to Buffalo cornerback Stephon Gilmore, the Bills have a "plan to take Gronkowski out of the game." Furthermore, Gilmore hopes that he is the one who draws the task of matching up with the 6-foot-6, 265-pound tight end. All we have to say about that is good luck, Stephon.
Rob Gronkowski leads the Patriots in both receiving yards (806) and touchdown receptions (8). With Edelman out of the lineup for the foreseeable future, it is safe to assume that the 26-year-old tight end will now have an even bigger role in New England's offensive attack. For the Bills to have a legitimate chance at pulling off the upset tonight, they cannot let Gronkowski run wild. And with all due respect to Gilmore, slowing down the game's best tight end will likely require a group effort out of the Buffalo secondary.
2.  Buffalo rushing attack vs. New England defensive front seven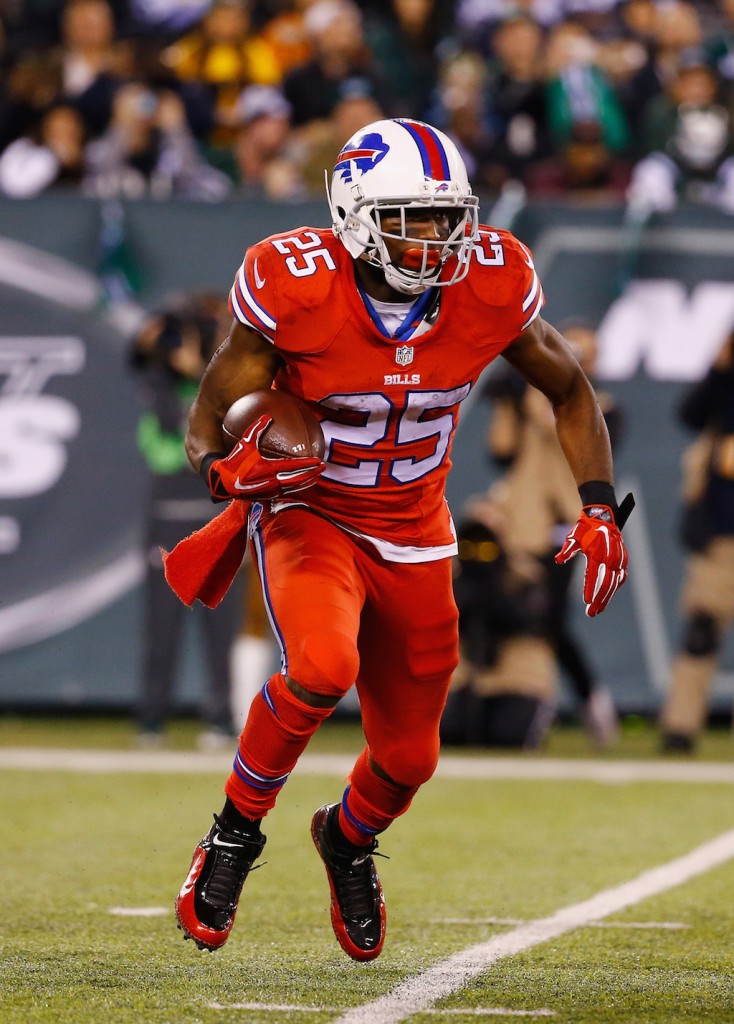 For Buffalo to have any chance at upsetting the Patriots, or keeping this game close for that matter, they will need to keep Brady and the New England offense off the field as much as possible. The best way for them to do that would be to establish their rushing attack, specifically All-Pro running back McCoy (pictured above), early on. If New England can limit Buffalo's success on the ground, thus forcing the game into the hands (and arm) of Taylor, this game could get ugly.
3.  New England offensive line vs. Buffalo defensive line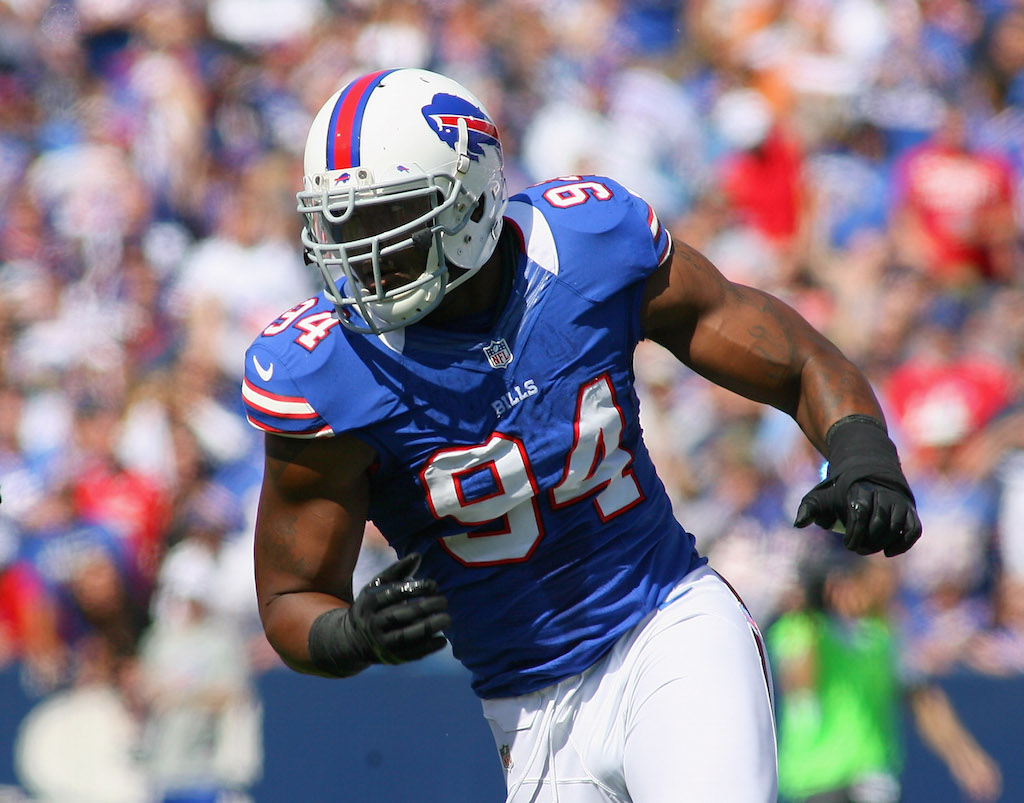 The Patriots' offensive line still lacks starting left tackle Nate Solder, but the rest of the group is slowly creeping back toward full strength. They will face a tough test tonight from a Bills' defensive line that features multiple All-Pro-caliber players in defensive ends Mario Williams (pictured above) and Jerry Hughes, as well as defensive tackle Marcell Dareus. If Buffalo is able to collapse the pocket and get to Brady — who may have the quickest release in the league — in a hurry, they will exponentially increase their chances of ending the Patriots' bid for a perfect season.
Final Prediction: Patriots 34, Bills 24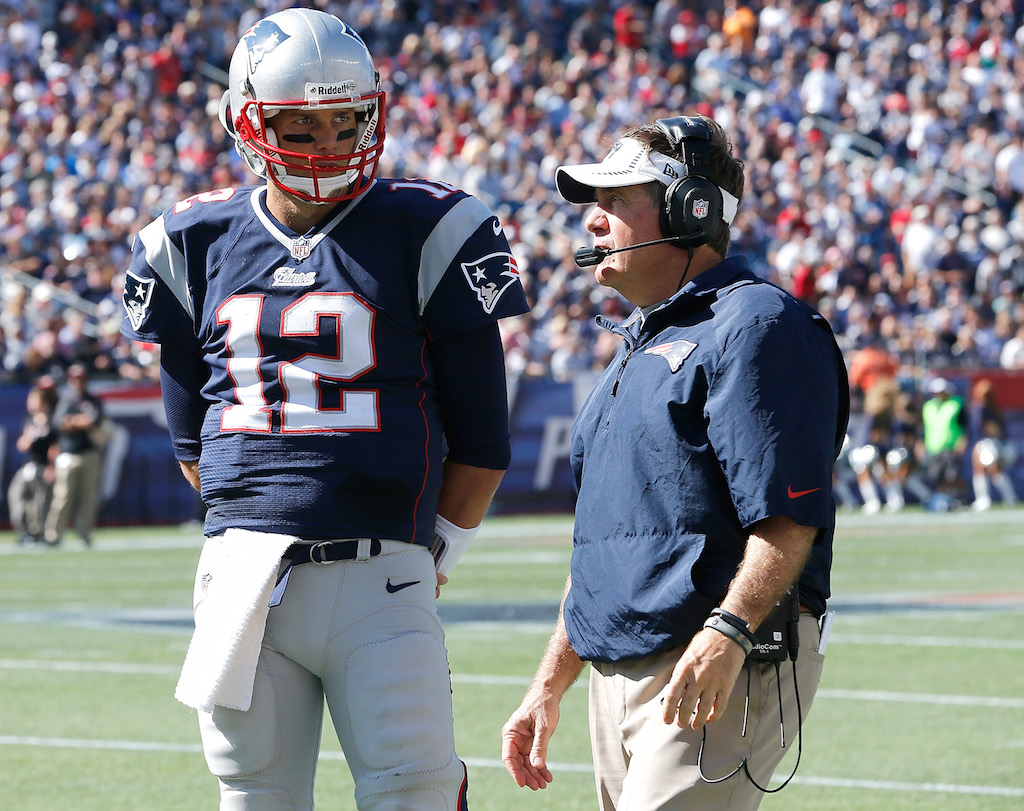 Brady and the Patriots' offense will keep on rolling in this one. The Bills will have some success offensively, but not enough to end New England's perfect season. Patriots improve to 10-0.
All statistics courtesy of Pro-Football-Reference. Point spread courtesy of Sportsbook.ag.