Buffalo Bills vs. New York Jets: 3 Matchups to Watch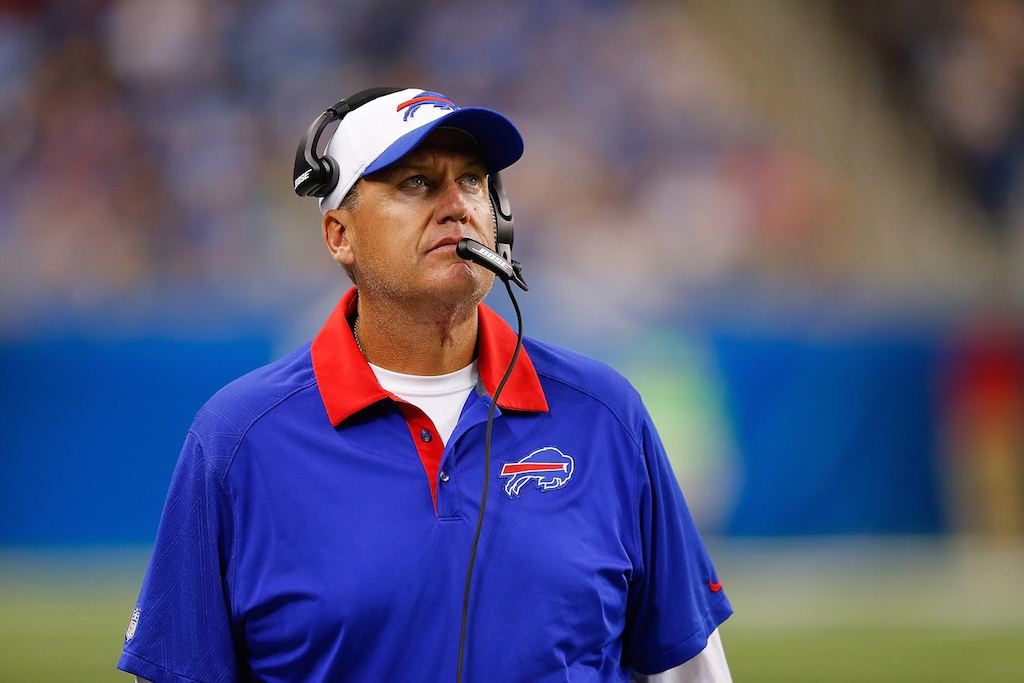 Point Spread: Jets favored by 2.5 points
Over/Under: 43 points
Location: MetLife Stadium, East Rutherford, New Jersey
The New York Jets (5-3) are set to host the Buffalo Bills (4-4) tonight in a Thursday Night Football matchup between the two AFC East divisional rivals that reside in the state of New York. On top of this being a contest between two teams fighting for their postseason lives, this will also be Buffalo head coach Rex Ryan's first game against the team that fired him less than one calendar year ago.
Both teams have been plagued by the injury bug in 2015, but neither team projects to be shorthanded for tonight's game. The Jets will have quarterback Ryan Fitzpatrick, center Nick Mangold, and wide receivers Brandon Marshall, Eric Decker, and Jeremy Kerley all in their lineup, but will be without safety Calvin Pryor. The Bills should be at, or close to, full-strength, as defensive end Mario Williams, wide receiver Sammy Watkins, quarterback Tyrod Taylor, and running back LeSean McCoy will all play tonight.
On paper, this is a matchup that clearly favors the Jets. However, when you combine all of the external factors — Ryan making his return to MetLife Stadium, the shortened week of practice and recovery time, and the rivalry that exists between these two teams — you have a game that could go in several directions. With that being said, here is a look at three key matchups that will go a long way in deciding the final outcome of tonight's game between the Bills and Jets.
1. Jets wide receiver Brandon Marshall vs. Bills cornerback Ronald Darby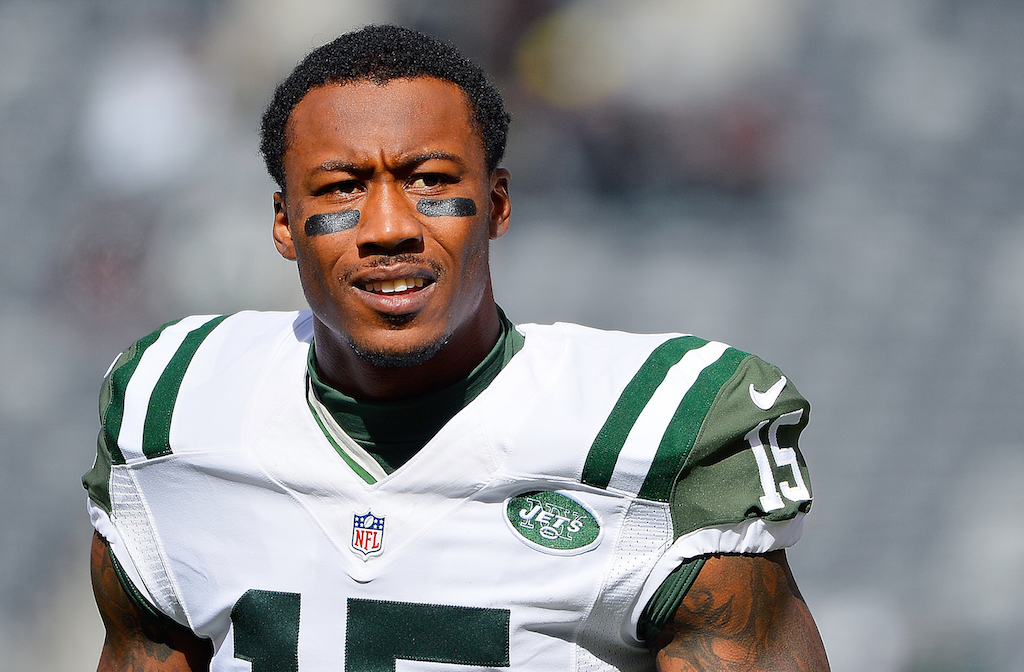 Marshall (pictured above) continues to play like one of the league's best wide receivers, and Darby may be the current frontrunner to win the 2015 NFL Defensive Rookie of the Year award. While he has played extremely well for a rookie, Darby will have his hands full tonight. At 6-foot-4-inches and 230 pounds, Marshall is a matchup nightmare for practically every defensive back in the league. If Darby struggles to keep Marshall in check, the Jets will likely win this game comfortably.
2. Jets cornerback Darrelle Revis vs. Bills wide receiver Sammy Watkins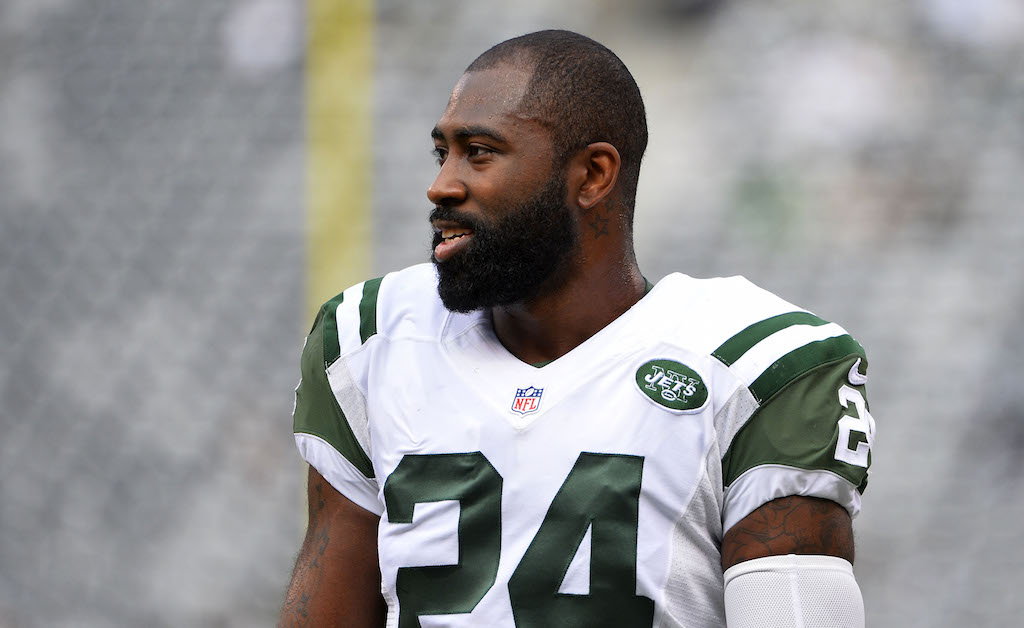 This matchup alone makes this game worth watching for football fans. On one side of the ball is Watkins, who is one of the most talented young wide receivers in the league. On the other side is Darrelle Revis (pictured above), who is a future Hall of Famer and still arguably the best cornerback in the league. In 2014, Revis, as a member of the New England Patriots, had his way with Watkins, holding the then-rookie wideout to five catches for 84 yards in two games. That could all change tonight, however. Heading into this matchup Watkins is finally healthy, and judging by his eight-catch, 168-yard, one touchdown performance last week, the 22-year-old has an excellent rapport with Bills quarterback Tyrod Taylor. In the end, we believe that both players will find some degree of success tonight. That said, for the Bills to pull off the upset, they simply cannot afford for Watkins to be a non-factor.
3. Bills offensive line vs. Jets defensive front seven
This matchup will likely decide the outcome of this game. For the Bills to be effective offensively they need to establish their rushing attack, which currently ranks second in the league, and get running backs McCoy and Karlos Williams rolling early. To do so, their offensive line, led by guard Richie Incognito (pictured above), will have to be at the top of their game. That will be no easy task, though, as the Jets statistically have the best rushing defense in the league, led by what may be the best front seven in the league behind defensive linemen Muhammad Wilkerson, Leonard Williams, and Sheldon Richardson and inside linebacker David Harris. When it's all said and done, whoever wins this matchup will likely win this game.
Final Prediction: Jets 24, Bills 20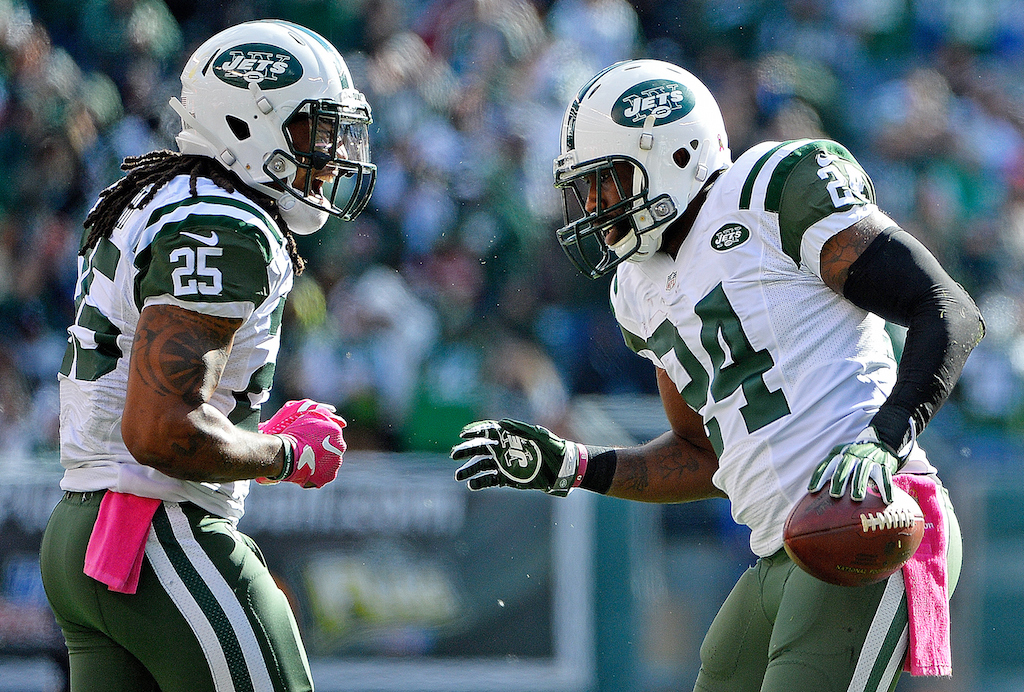 The Jets' defense will smother the Buffalo offense, forcing multiple turnovers and severely limiting their effectiveness in the running game. The New York offense, with strong performances from quarterback Fitzpatrick, running back Chris Ivory, and wide receiver Marshall, will score just enough to walk away with a hard-fought victory.
All statistics courtesy of Pro-Football-Reference. Point spread courtesy of Sportsbook.ag.