Contenders, such as the Chicago Bulls, Phoenix Suns, and Miami Heat, Have Huge NBA Trade Deadline Decisions to Make
Undoubtedly, the days leading up to the NBA Trade Deadline are stressful for teams looking to make a move to try and vault up the standings or into the playoffs because jobs and careers are often on the line.
But how about the upper-echelon teams, such as the Chicago Bulls, Miami Heat, Phoenix Suns, Memphis Grizzlies, or Philadelphia 76ers, who might also be feeling the pressure to add pieces to put them over the top? Those teams are likely wrestling with the dilemma of adding talent while not upsetting the chemistry and cohesion already in place.
The Bulls have their best team since the Derrick Rose days, but do they have enough defense and toughness for a deep playoff run? The Heat have one of the NBA's deepest teams because of their success with their player development program, but should they parlay some of those young assets for a power forward to play alongside Jimmy Butler, Bam Adebayo, and Tyler Herro? Are the Suns running the risk of wasting Chris Paul's prime and losing in the NBA Finals again if they don't kick the tires on potential trades for Domantas Sabonis, Pascal Siakam, or Jerami Grant? Couldn't the young Memphis Grizzlies use one more playoff-hardened veteran to pair with superstar Ja Morant? Please, oh please, can't the 76ers finally unload Ben Simmons?
Contenders that stand pat at the NBA Trade Deadline risk of coming up short in the playoffs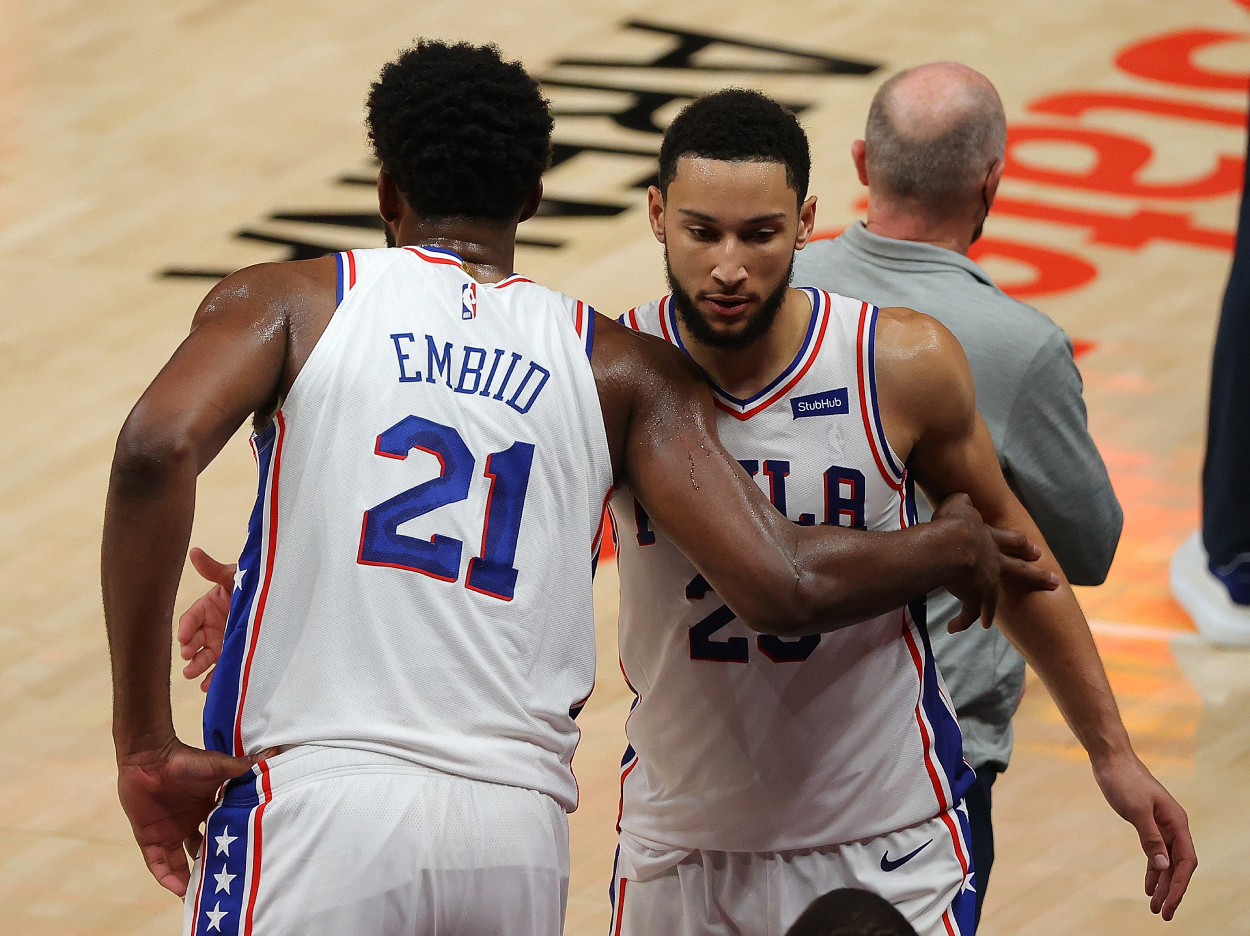 Whereas coaches have a "win-the-day" mentality, GMs and player personnel directors must think about short- and long-term factors affecting a basketball team. Sure, their team might be a solid regular-season squad, but is it good enough to survive and advance in the playoffs? Sure, the starting five is stacked, but how much depth is in place in the event of an injury or a COVID outbreak? Said team also might be winning games now by running and gunning and scoring lots of points, but can they battle through a slow-down, grind-it-out series in the playoffs?
Those same GMs must have a sense for when it's right to pull the trigger on a big deal and shift into win-now mode. They often have to risk a future asset in the form of a young player or draft pick to get a veteran who is ready to help right away. They also must occasionally show restraint when their team is more than one deal away from contending and save that trade capital for a day down the line.
Cleveland, the surprise team of the NBA this season, fired the first salvo on Sunday when it aggressively acquired point guard Caris LeVert. Following Sunday's stirring rally past Indiana, a Cavs franchise just a game back of first in the East showed that it was going for it this season by acting boldly before the deadline. 
Which teams are one move away and could make a bold deal at the NBA Trade Deadline?
The Phoenix Suns are a perfect team to illustrate the dilemmas contending teams face in the final days and hours before the NBA Trade Deadline. 
This season, the Suns have been the NBA's most dominant team, racking up winning streaks of 18 and 11 games. They've been great at home and on the road, offensively and defensively, and in close games and routs. But do they have enough to take down Stephen Curry, Klay Thompson, and Golden State in a potential Western Conference Finals? Do the Suns have enough firepower to seal the deal if they face Giannis Antetokounmpo in the NBA Finals a second straight year? Do they run the risk of wasting another brilliant season of Chris Paul's if they don't upgrade?
Here's the opinion of Hall of Famer Shaquille O'Neal, who recently blasted the Suns on The Big Podcast: "They ain't got nobody that scares you. They can be punked."
The Suns possess plenty of young talent in Deandre Ayton, Cameron Johnson, and Mikal Bridges, but would they be better off with a veteran such as Domantas Sabonis, Pascal Siakam, or Jerami Grant? Does the re-emergence of JaVale McGee and Bismarck Biyombo — any center with a heartbeat while on the floor with Paul, for that matter — make Ayton expendable? 
Should Chicago, Miami, and Philadelphia act to make themselves legitimate title contenders?
Chicago made several moves before this season to put itself in a position to end a four-year playoff drought. The Bulls hired Billy Donovan as head coach, traded a first-round pick for Nikola Vucevic, and signed DeMar DeRozan, Lonzo Ball, and Alex Caruso in free agency. 
While DeRozan was the offseason's top signing and the Bulls have been solid, they have struggled badly against the NBA's elite. Today, team president Arturas Karnisovas has to be wondering if the Bulls are still one move away from being legitimate contenders?
Philadelphia, Miami, and Memphis have to be asking themselves that same question. Disgruntled 76ers point guard Ben Simmons is the most significant trade chip available, but Philadelphia's high demands have likely been why he is still a quasi-Sixer. As for Memphis and Miami, they have deep and talented rosters, but they might not be ready to take down teams such as Milwaukee, Golden State, Phoenix, or a fully healthy Brooklyn squad (if such a thing exists).
Plenty of questions should get answered over the next few days. Just remember, it's not only the up-and-coming teams looking for deadline-beating deals to improve their playoff chances. There are also plenty of championship contenders haggling with their decisions to either stand pat or enter the trading fray.
All statistics are courtesy of ESPN.com.
RELATED: Indiana Pacers Trade Rumors: Rick Carlisle Wants Nothing to Do With a Rebuild, but Domantas Sabonis or Myles Turner Could be Dealt