The Bulls Just Received a Surprisingly Positive Injury Update About Patrick Williams That Could Alter Their Trade Deadline Strategy
Patrick Williams was expected to be out for the regular season after undergoing wrist surgery, but there's now optimism he could return early.
Back in October, the Chicago Bulls were hit with a brutal injury blow after second-year forward Patrick Williams landed hard on his left wrist and suffered a severe perilunate dislocation. He underwent surgery shortly after and was expected to miss the rest of the regular season, but the latest injury update gives him a chance to return earlier than expected, which could drastically change Chicago's strategy at the impending NBA trade deadline.
Patrick Williams was expected to miss the entire regular season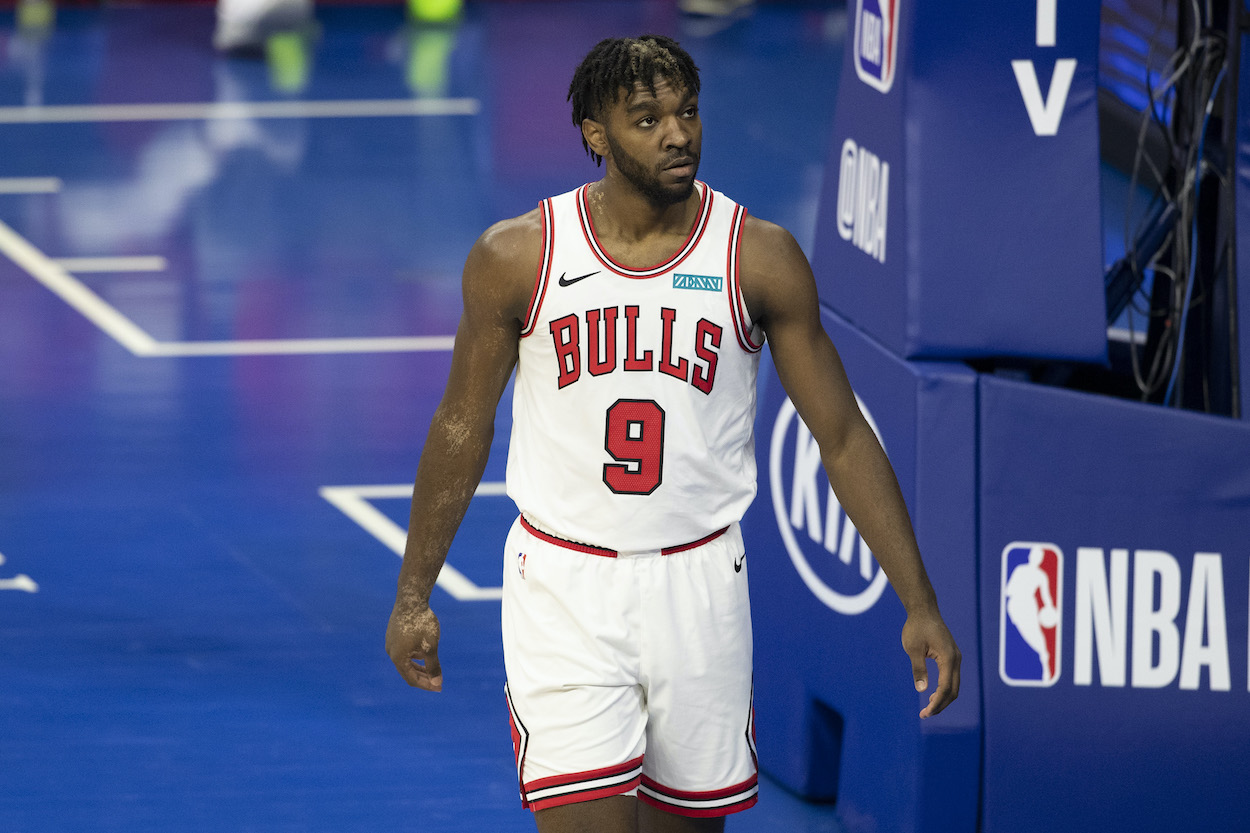 Williams has only appeared in five games for the Bulls this season. In a game against the New York Knicks in late October, he was fouled hard by Mitchell Robinson and landed on his left wrist. An MRI later revealed Williams tore ligaments in his wrist, and he underwent surgery to repair the injury.
Adrian Wojnarowski of ESPN reported at the time that Williams was expected to miss the rest of the regular season due to the injury. There was only "hope" that the forward could return for a playoff run.
But just a few months later, Williams' timeline has changed for the better.
There's now a "strong possibility" Williams returns in the regular season
The Bulls have been at or near the top of the Eastern Conference standings for a majority of the season, so Williams' return to the court doesn't have to be rushed. But the latest injury report indicates he could return earlier than expected anyway.
"I feel pretty good about the way he's progressing from what I've heard," Bulls head coach Billy Donovan said prior to Sunday's game against the Philadelphia 76ers, per the Chicago Sun Times. "I think there's a very strong possibility, if he continues to progress, that he could be back before the regular season ends."
Lonzo Ball, Alex Caruso, and Zach LaVine have all missed time due to injury of late, but they should all be good to go by the postseason. With Williams now expected to return before a playoff run, Chicago could be the healthiest its been all season at the perfect time.
"There may be an opportunity, if everything falls right, that maybe 10, 12, 14 games left in the year, we could have our whole team back," Donovan said.
Bulls changing their NBA trade deadline strategy?
The Bulls have been involved in minor trade rumors over the past few weeks leading up to Thursday's trade deadline, and they undoubtedly were interested in making a move based on all of their current injuries. But if the entire roster is going to be healthy before the playoffs begin, there's no need to make a drastic move and shake up this talented core.
Donovan confirmed that thinking on Sunday.
"Yeah, just in my conversations with [executive vice president of basketball] Arturas [Karnisovas] and [general manager] Marc [Eversley], everybody really likes the group and likes the chemistry in the group," Donovan said. "When there's stuff that's going on that [Karnisovas] really needs to talk to me about, where there's stuff that's real, we end up having those conversations. That has not happened at all. I know that he and his staff have been in a lot, and they're working, doing what they need to do, but it's just allowed me to focus on our team."
Don't expect Chicago to make any drastic moves this week.
Like Sportscasting on Facebook. Follow us on Twitter @sportscasting19.