Buy or Sell: Every 2016 NBA Playoff Team
The 2016 NBA Playoffs will feature some excellent first-round matchups, as well as the potential for a few early upsets. While teams like the Golden State Warriors, San Antonio Spurs, and Cleveland Cavaliers will likely cruise through the opening round, we could still see a few shockers. The Eastern Conference has eight playoff teams locked in; all that's left to decide are the seeds.
As for the Western Conference, there are three teams battling for the final two spots, so we'll go ahead and include all three in our buy-or-sell decisions. Let's kick it off with the East, and just to clarify, when we "buy" a team, it doesn't mean that they are locked in to make a deep run; it simply means we're confident in them over the teams listed as "sells."
Eastern Conference
Cleveland Cavaliers: Buy
Toronto Raptors: Buy
Atlanta Hawks: Buy
Boston Celtics: Sell
Miami Heat: Sell
Charlotte Hornets: Buy
Indiana Pacers: Sell
Detroit Pistons: Sell
The first thing to note is that we're buying quite a few teams in the East, which may be surprising. With that said, it's also worth noting that the "terrible" East isn't as bad as people think. The Hornets, currently in the six spot, are sitting with a pretty solid 46-34 record, and have the firepower to beat any team in this conference. The Cavaliers and Raptors are pretty obvious choices to buy, but what about the rest?
Well, the Hawks and Hornets have played strong basketball as of late. Atlanta won 12 of their last 15 games, including seven victories over potential playoff teams. Charlotte lost just six games since the beginning of March, and four of them were against playoff teams. Their most impressive win? A home victory against one of the best in the NBA, the San Antonio Spurs.
The Miami Heat teeter closest to the fringe of "buy," but land as a "sell." The loss of Chris Bosh really hurts this team, even if they have held on to their playoff spot currently. Dating back to the beginning of March, the Heat have beaten a total of just two playoff teams. While one of those wins came against the Cavaliers, it's not enough to make them a team to fear.
Western Conference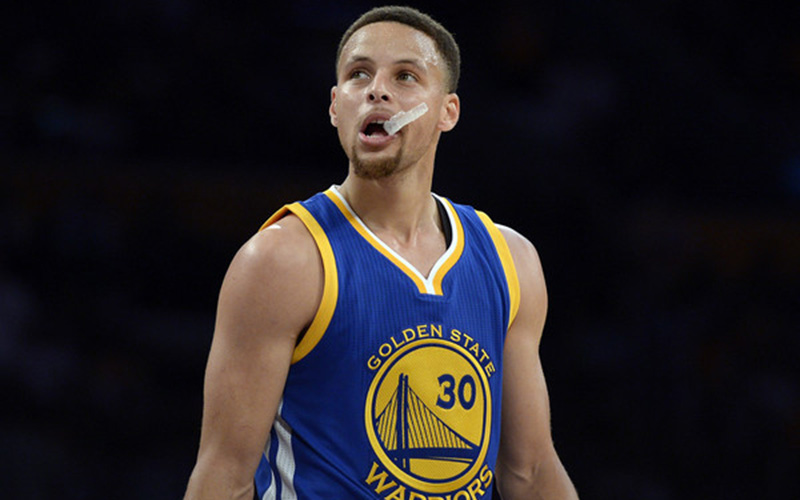 Golden State Warriors: Buy
San Antonio Spurs: Buy
Oklahoma City Thunder: Buy
Los Angeles Clippers: Buy
Portland Trail Blazers: Sell
Memphis Grizzlies: Sell
Dallas Mavericks: Sell
Utah Jazz: Sell
Houston Rockets: Sell
A big sorry is in order to the fans of the teams in the bottom half of the Western Conference. Unfortunately, we just don't see any of these teams pulling off a first-round upset. Maybe a team like the Blazers could stun the Clippers, but Los Angeles won nine of their last 10 games and five straight, while playing some exceptional basketball. To top it off, the Clippers have Blake Griffin back in the lineup and ready for the playoffs.
As for the top half, in all honesty, we wouldn't be shocked to see the Warriors take on the Thunder in the Western Conference Finals again. Not only does it make a lot of sense, but it would be one heck of a series as well. This year, though, more than ever, it's hard to ignore what the Spurs have done, as they're 39-1 at home and seem almost unbeatable (unless you're the Warriors, of course).
Expect Golden State to once again get the job done in the opening two rounds, but from that point forward, there's definitely a chance that the Thunder or Spurs could knock them off and head to the 2016 NBA Finals. One thing that we feel 100% confident saying? A team from the West will win this year's NBA championship.
Statistics courtesy of ESPN.com and Basketball-Reference.com.