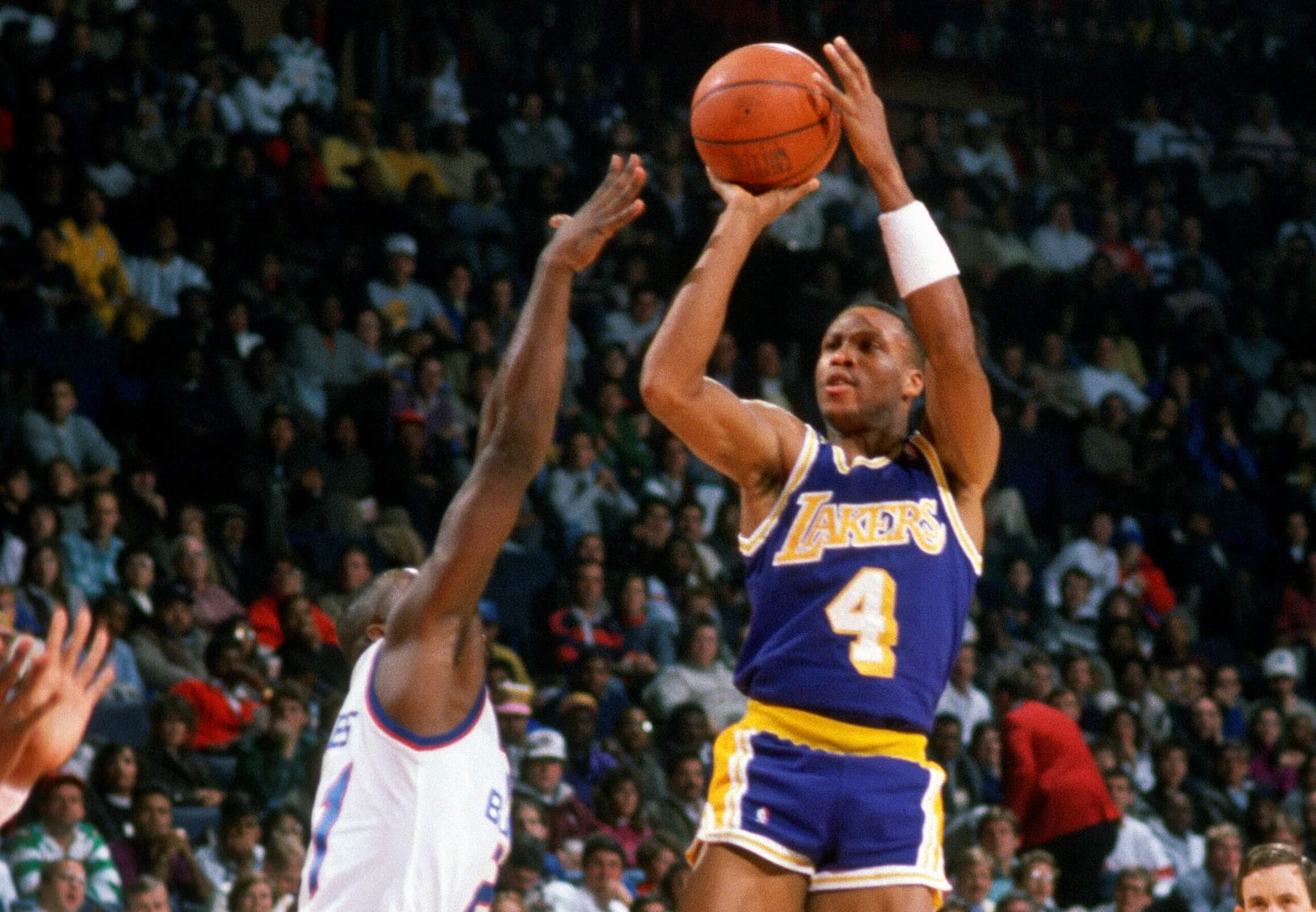 Byron Scott Explains How Boston Celtics Legend Dennis Johnson Helped Him Make the Biggest Basketball Decision of His Life
Former Los Angeles Lakers guard Byron Scott said he got some great advice from Boston Celtics legend Dennis Johnson.
A Boston Celtics star dishing out an assist to a Los Angeles Lakers one? It may seem like it here, but this happened long before Dennis Johnson and Byron Scott were part of the heated NBA rivalry. Scott was a recent guest on former teammate Michael Cooper's Showtime With Coop podcast and said that DJ helped him make the biggest basketball decision of his life.
Byron Scott and Dennis Johnson were key parts of the Boston Celtics/LA Lakers rivalry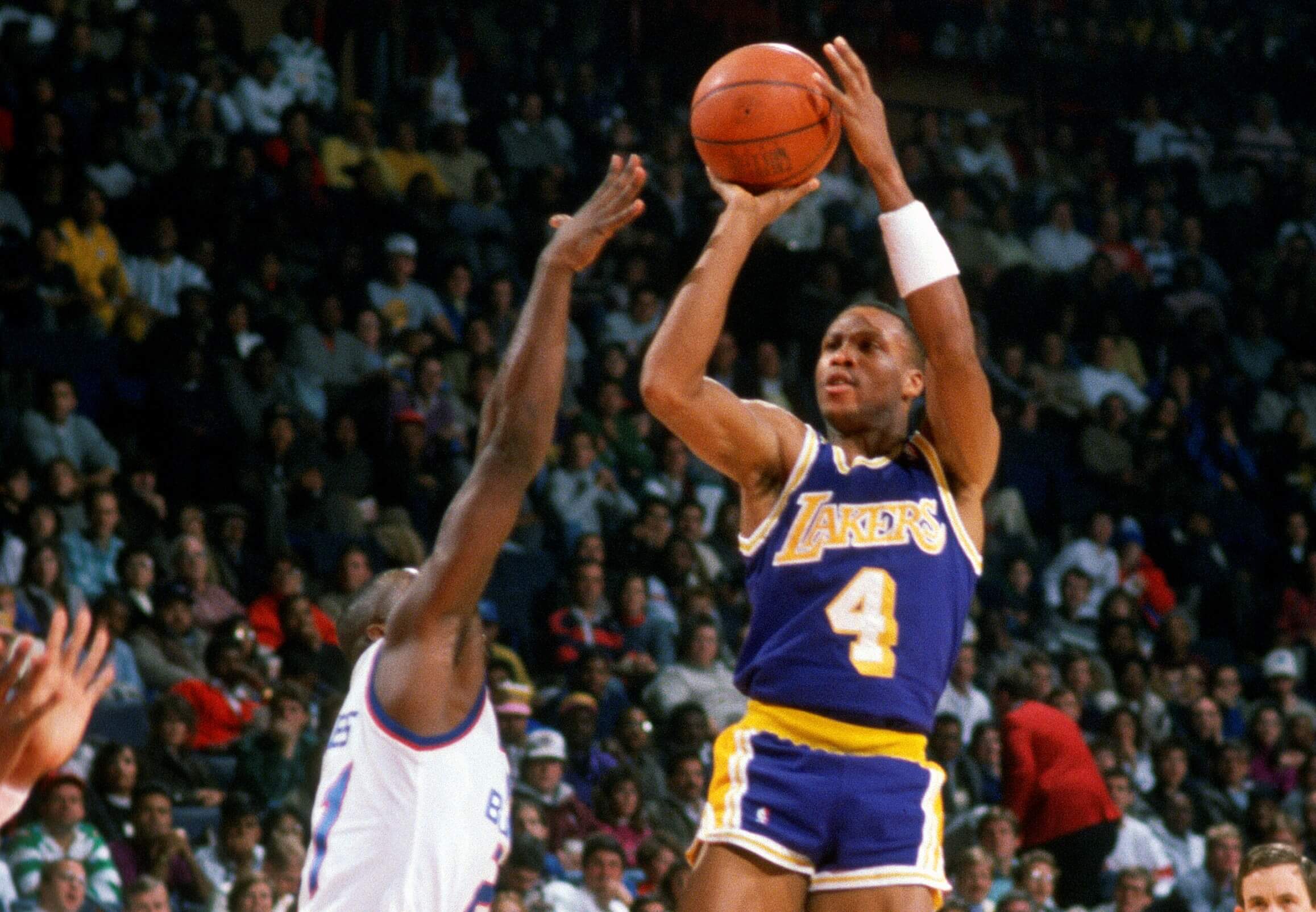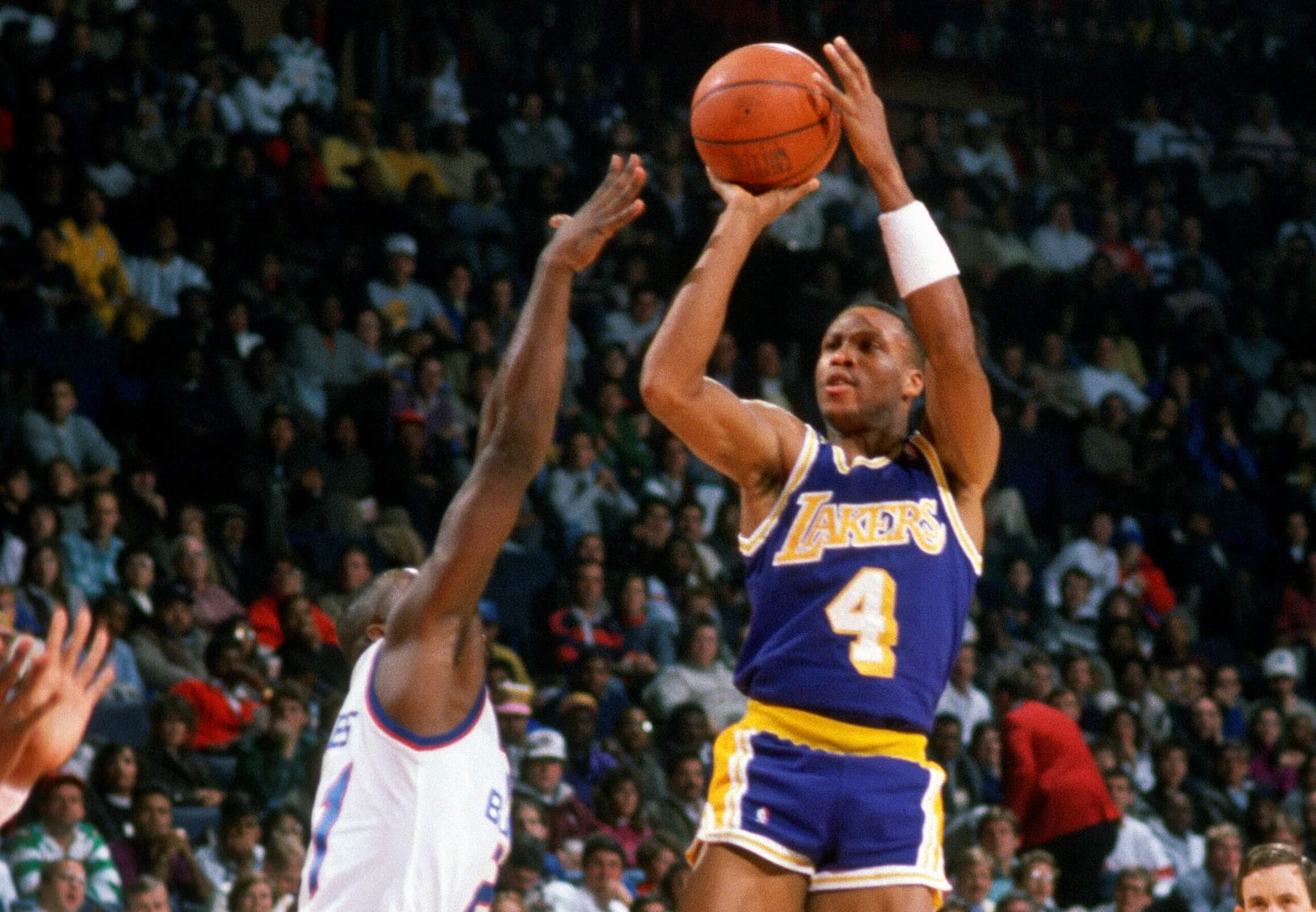 Scott and Johnson squared off against each other three times in the NBA Finals. After failing to reach the championship round in 1982 and 1983, the Celtics needed to make a move. They did just that.
The Celtics traded for Phoenix Suns guard Dennis Johnson, pairing him with Danny Ainge and a frontcourt that included Larry Bird, Robert Parish, Cedric Maxwell, and Kevin McHale. With Johnson in Boston, the Celtics reached the NBA Finals four straight years.
Scott was selected by the San Diego Clippers with the fourth overall pick in the 1983 NBA Draft. Right before the season started, the Clippers traded him to the Lakers, where he spent the next 10 years of his NBA career. He won three championships wearing the purple and gold.
Both guards were key contributors to their team's success in the '80s. Johnson could score, but was known more for his defensive prowess. He came up big defensively against Lakers star Magic Johnson in the 1984 NBA Finals. He was known for his scoring and long-range shooting.
Scott got the better of Johnson as the Lakers defeated the Celtics in the Finals in 1985 and 1987. Boston won in 1984.
Scott revealed how DJ helped him make an extremely important basketball decision
On Cooper's podcast, Scott revealed how Johnson helped him make a crucial decision on his basketball future. Scott played three years of college basketball at Arizona State and was faced with a tough decision. Should he pass up his senior year of college and opt for the NBA?
"I played there three years, and I had another year of eligibility," Scott said. "What made my decision easy was the late, great DJ.
"He played with the Phoenix Suns at the time. I used to go to a lot of the Suns games, and I used to watch him and the Greyhound, Walter Davis. That was a hell of a backcourt. (Johnson) would come to ASU and run with us in the summertime when the season was over.
"This one particular time, he came after my junior year, and I was trying to figure out if I was going to go pro or not. We were playing five-on-five, and he guarded me every game. I had a nice four or five games. I was playing well against one of the best defensive players in the NBA.
"DJ told me after we were playing, we were in the locker room, he says, 'So what are you gonna do?' I was like, what are you talking about? He said, 'I know you got a big decision. Are you going to go pro or stay in your last year in college?' I said I didn't know and I'm still trying to figure it out.
"He looked at me and said, 'You're ready. You're ready.'
"That, right there, gave me the confidence to say if I got a guy like DJ telling me I'm ready, I must be ready, so I'm going to make that decision. I decided to go pro."