C.C. Sabathia Was Once Robbed for Over $44,000
For New Yorkers, the name C.C. Sabathia conjures an image of pitching royalty. The athlete seemed to be at the end of his career, then he suddenly found the discipline for a second go-around as an elite reliever. Sabathia wrapped his Yankees career with two scoreless relief appearances at a crucial postseason moment. But he wasn't always considered a figure worthy of respect.
In fact, before his NYC days, he was apparently seen as a mark by the wrong two people. The fresh-faced Indians rookie found himself welcomed to Cleveland at the barrel of a gun, stripped of tens of thousands in jewelry and cash. We'll get to that wild story in a moment. First, for the uninitiated, let's get into why Sabathia became such a huge figure in MLB history.
Who is C.C. Sabathia?
Non-baseball fans might know Sabathia best for, well, his size. For much of his career, he struggled with his weight. When he appeared throwing fire in highlights, he'd catch your eye.
Maybe his midsection wasn't in the best shape, but his arm was impeccable. Sabathia entered the MLB with the Indians, drafted 20th overall in 1998. By 2001, he was ready for The Show. He was second only to the great Ichiro Suzuki in Rookie of the Year voting — a feat considering Suzuki spent years playing pro ball in Korea.
Sabathia went 17-5 with a 4.39 ERA in his first season, according to Fox Sports. He earned two All-Star starts, even as the rest of the Indians declined during this period. That level of play held out for much of his run in Cleveland. It ended when his free agency landed him with the Brewers for a single season. From 2009 on, Sabathia embarked on the most fascinating part of his career, as a reliever. We'll get to that in a moment.
How C.C. Sabathia got robbed — and how he was luckier than a teammate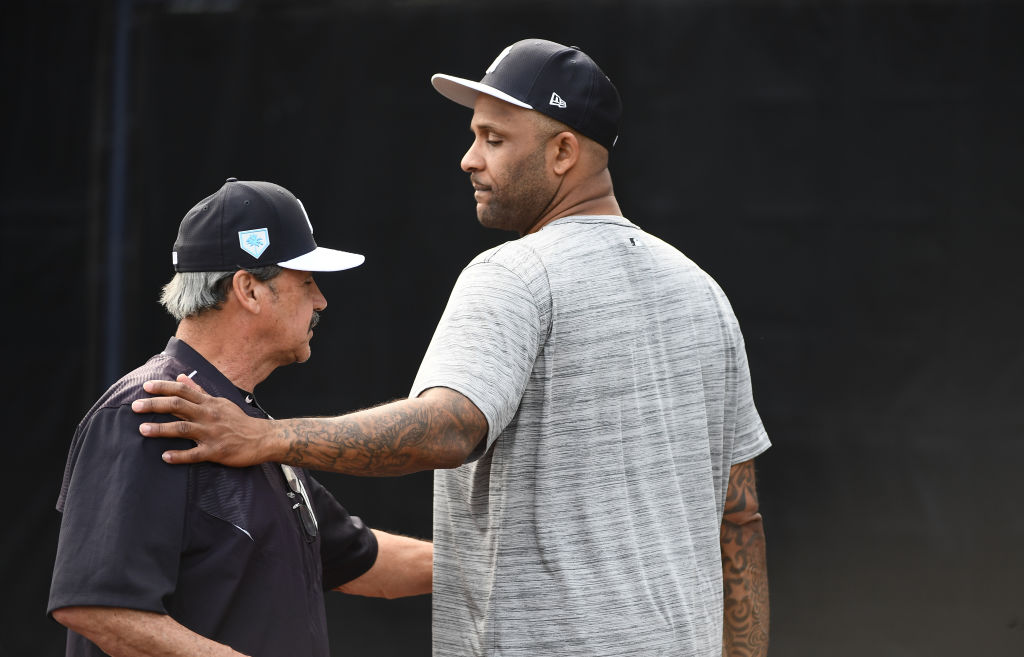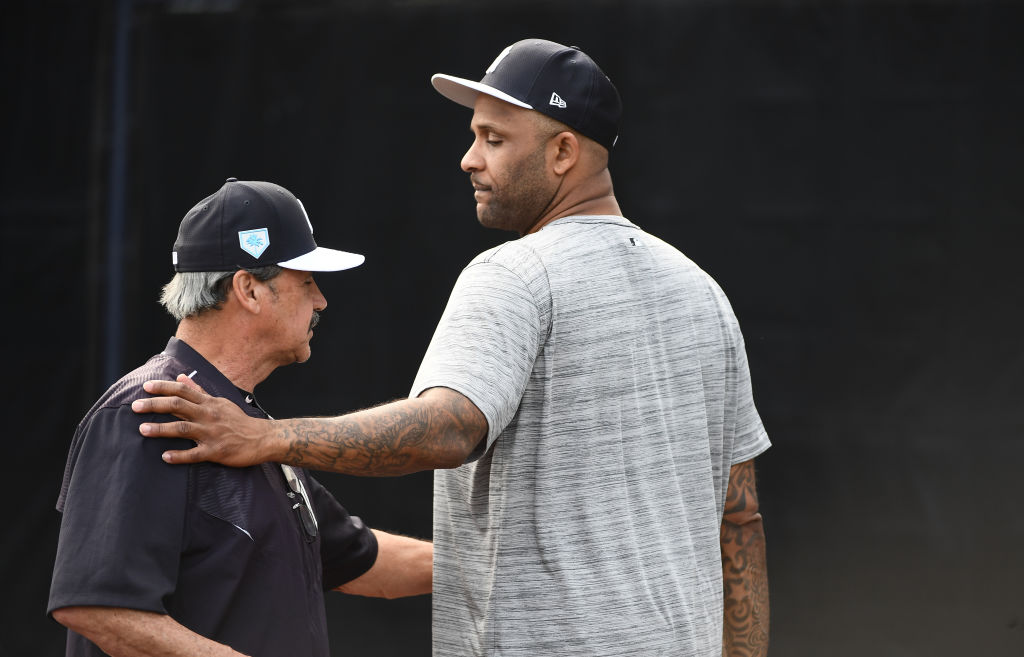 Sabathia made his mark immediately in Cleveland. But for two men it only served to mark him as a target. In 2002, the second-year starter exited a hotel covered in prominent, very expensive jewelry. The physical manifestation of his bombastic rookie year draped around his frame. It was like a beacon; he found himself held up at gunpoint.
The hard-throwing big man knew better than to fight back. He gave up $44,102 in combined cash and (mostly) jewelry. Unbelievably, he might have had an inkling that such a thing was possible because a teammate was robbed just six months earlier.
Jolbert Cabrera, a journeyman utility player, was carjacked in Cleveland. In his attempted escape, he was shot in the buttocks. This likely contributed to Sabathia's decision to stay passive during the robbery. And it put in perspective how lucky he was to come out unscathed. He considered it a turning point in his life, and cleaned up aspects of his lifestyle off the field.
How Sabathia became one of the most well-compensated athletes in America
Sabathia joined the Yankees as a declining player no longer suited for ace-level starting work. After years of staying on the straight and narrow in the wake of his robbery experience, he started falling off. Injuries and experiences with alcohol stacked up. Then, in the midst of a 2015 run toward the playoffs, Sabathia walked away from the game. Accountable as always, he announced he was seeking help with his alcohol troubles.
The pitcher returned in 2016 for what became the second act of his career. Sabathia rehabbed both his mind and his body, coming back with his knee, arm and mental state all in better shape. He wrapped the season 9–12 with a 3.91 ERA, according to Baseball-Reference. As he lost his velocity, Sabathia transitioned almost seamlessly to a pinpoint-accurate fastballer, adding up to a respectable 4.95 ERA in his final season.
Sabathia, of course, became highly compensated by the cash-rich Yankees for his rapid return to dominance on the mound. According to Wealthy Gorilla, his late-career salaries played a big part in making him one of the 20 best compensated baseball players. His estimated net worth is $80 million, which is set to expand now that he's a contributor with ESPN. It certainly makes that $44,102 from all those years ago seem minuscule in comparison.