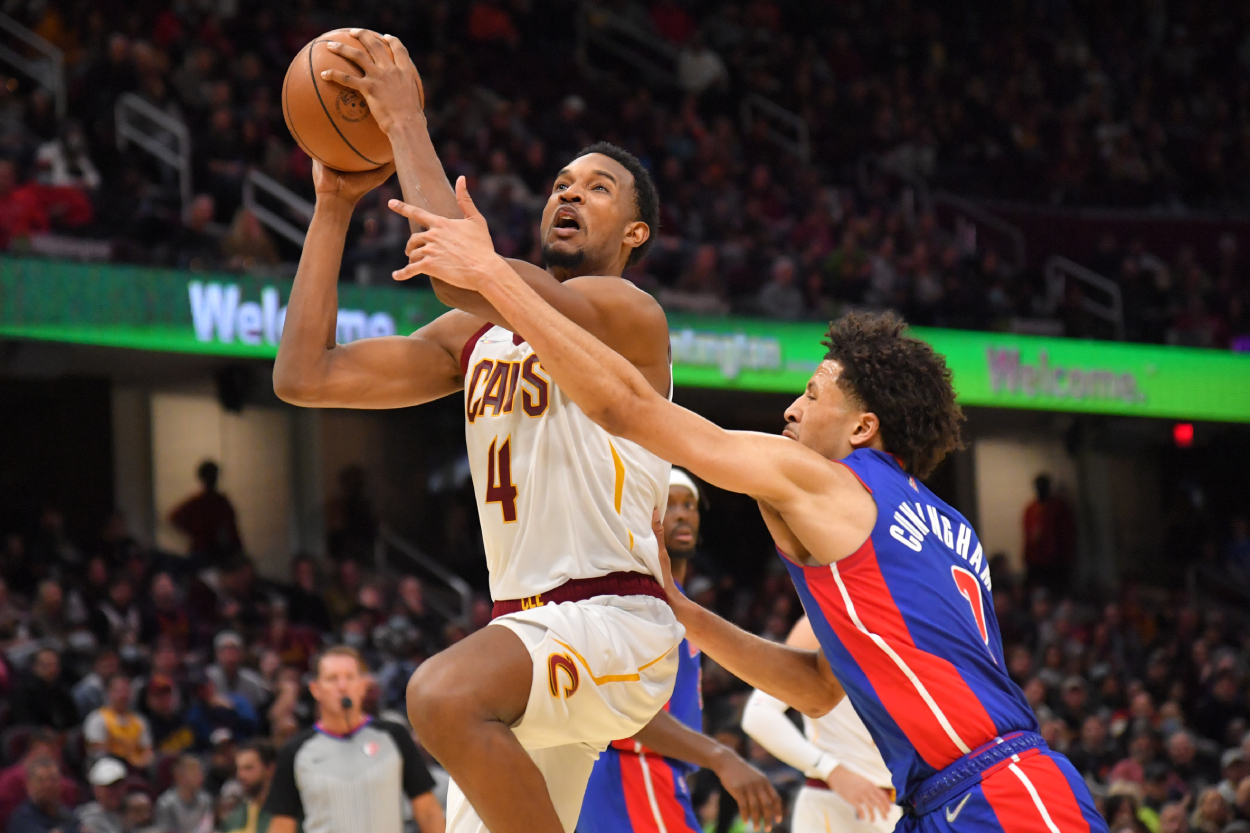 Cade Cunningham Isn't Worried About Evan Mobley's Stunning Play, Says the Cavs Star Can't Play His Game Better Than He Can
Detroit Pistons star Cade Cunningham is competing for Rookie of the Year, but he isn't too worried about how great Evan Mobley has been for the Cleveland Cavaliers.
Cade Cunningham went into the 2021 NBA Draft as the next potential franchise star that an organization can build its team around. But several rookies have since proven to have just as much star power, including Cleveland Cavaliers big man Evan Mobley.
As of right now, Mobley is probably the favorite for the NBA's Rookie of the Year Award. He has helped the Cavs develop into an Eastern Conference powerhouse after being one of the league's worst teams the last three years. Cunningham, though, is on his heels and now has a chance to steal that No. 1 spot in the Rookie of the Year race.
However, no matter how close they are, the Detroit Pistons guard doesn't seem to be too worried about comparing his success to Mobley's.
Evan Mobley and Cade Cunningham are neck and neck in the NBA's Rookie of the Year Award race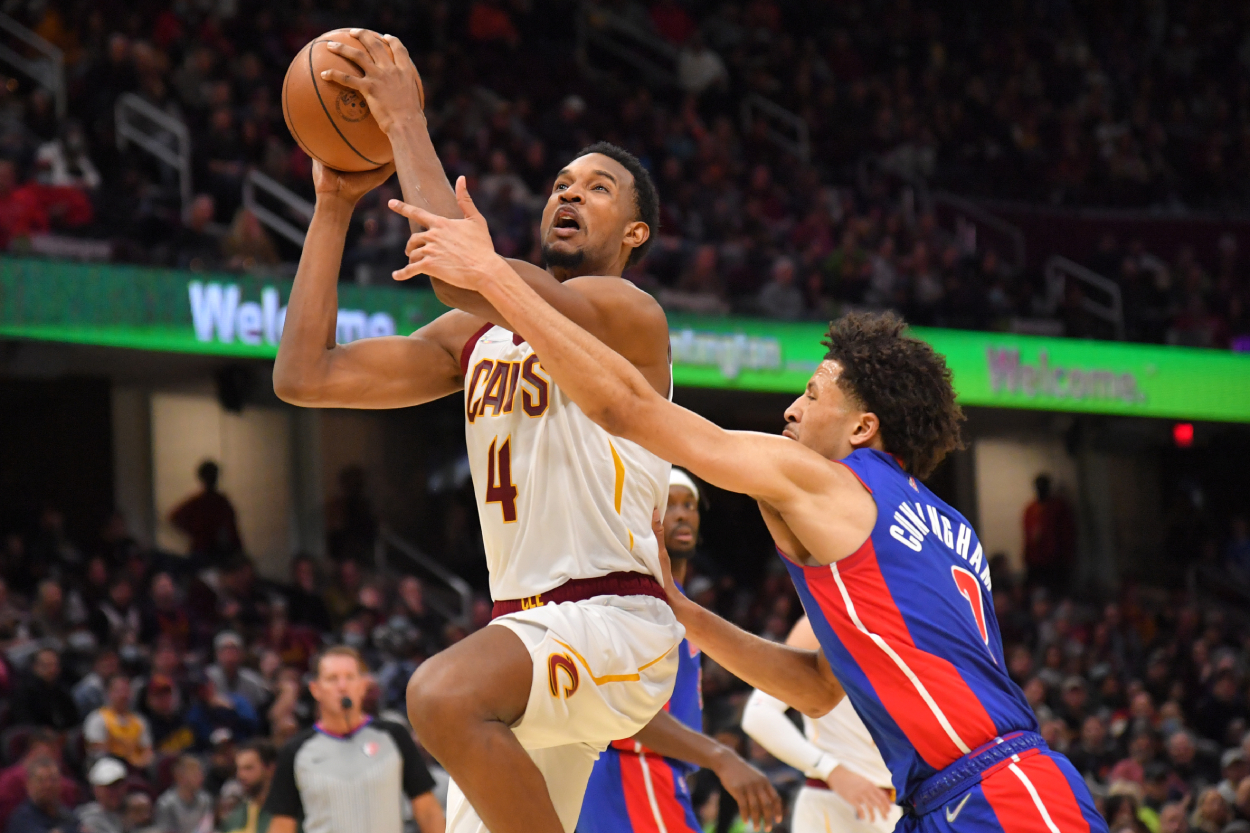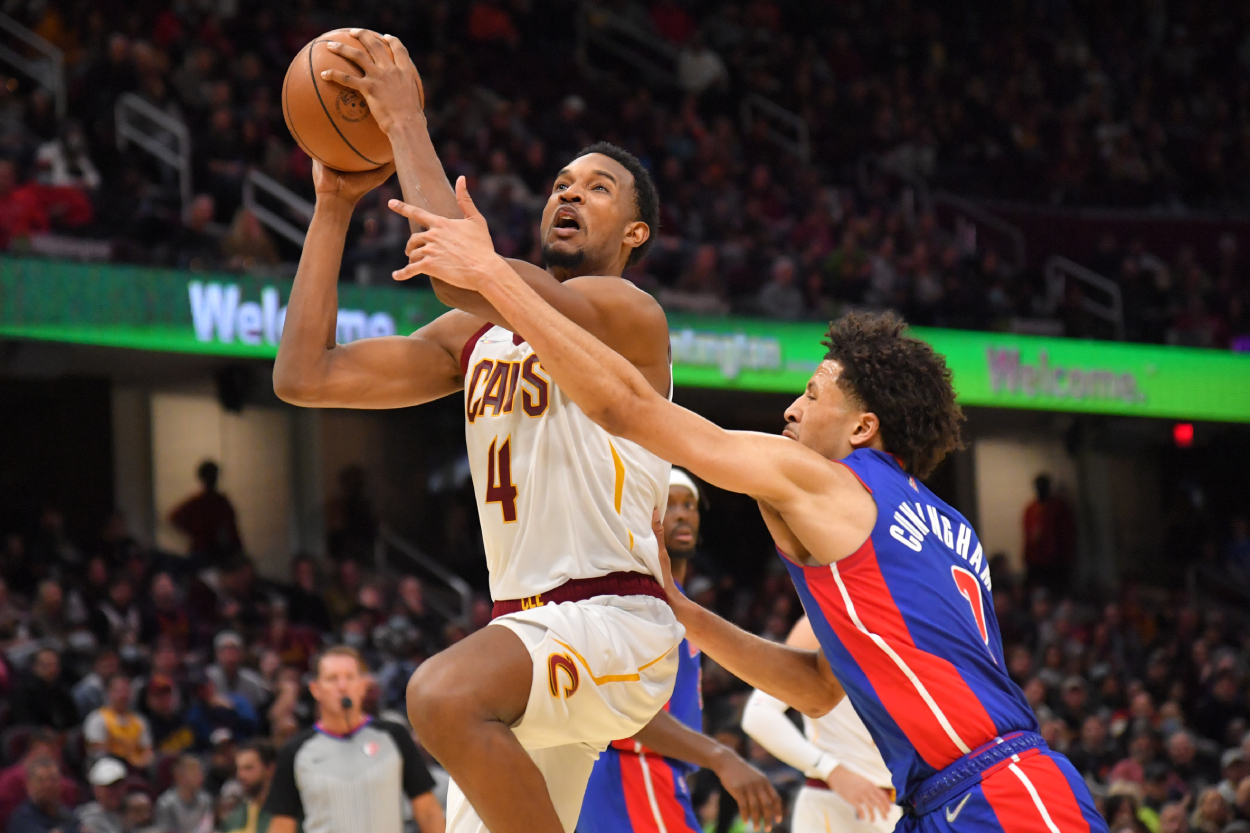 For most of this season, Evan Mobley has been the Rookie of the Year frontrunner.
His offensive presence has given the resurgent Cavaliers a consistent weapon in the paint and from mid-range. He averages 15.1 points, 8.2 rebounds, and 2.6 assists, and he makes 51.0% of his shot attempts. According to Sports Illustrated, Mobley, who was recently praised by future Hall of Famer Rajon Rondo, will be only the fourth rookie in history to average at least 15.0, 8.0, and 2.5 if those numbers hold up.
But the USC product's defense is a major reason the Cavs have gotten off to a 30-20 start.
Mobley is not only averaging 1.7 blocks per game, but he's seventh in the league in defensive win shares (an estimated number of wins his defense has contributed to the Cavaliers this season) with 2.5. That number is No. 1 among rookies. He's also first among rookies in defensive box-plus minus, which looks at an estimated number of defensive points Mobley contributes above an average player per 100 possessions. He has a 1.7 in that category, which is tied for No. 14 in the NBA.
While Mobley has been strong the entire year, though, Cade Cuningham has been dominant recently.
The Oklahoma State product had a historically slow start for the Pistons (he's still only shooting 39.7% from the field), but he's averaging 16.1 points, 5.5 rebounds, and 5.4 assists. And in his last 25 games, Cunningham is recording 17.9 points per game on 43.1% shooting.
The guard led his 12-37 Pistons to a 7-9 record in January, and they even upset Mobley's Cavaliers with a 115-105 win on Sunday.
Cade Cunningham doesn't seem too worried about Evan Mobley
Despite the Cavaliers' shocking loss to the Pistons on Jan. 30, both Evan Mobley and Cade Cunningham had big games. The former had 18 points, nine rebounds, two assists, and three blocks. He also shot 7-of-12 from the field.
Cunningham, on the other hand, had the second triple-double of his career with 19 points, 10 rebounds, 10 assists, and three steals. But he only shot 6-of-21 from the field.
After the game, Cunningham had high praise for his fellow rookie.
"He's big-time," he said to Bally Sports Detroit. "I've always been a fan of his game. He can do so many things so well. So, I'm happy to see him doing his thing here in the league now."
But he also didn't seem too worried about how much success the big man is having.
"I can't play Mobley's game better than him, and he can't play my game better than me," he said, per The Athletic's James Edwards III. "I just have to focus on myself. … When you focus on the narrative, your mind is not in the right place."
Evan Mobley still has a better chance to win Rookie of the Year
Cade Cunningham and the Pistons got the win on Sunday, but Evan Mobley probably still has the better chance to win the Rookie of the Year Award.
Given his role on a talented Cavs squad, he will likely play in bigger games and on a larger stage than Cunningham will the rest of this year. He's also a much more efficient offensive player. Making 51.0% of his shots compared to Cunningham's 39.7% clip could be crucial in the final results.
Mobley also has a 16.0 player efficiency rating, while Cunningham's is 12.7.
Sure, there could be other guys who make a run for Rookie of the Year. Scottie Barnes and Franz Wagner have been fantastic. But for right now, Mobley is the favorite and will likely stay that way if his stellar play continues.
Stats courtesy of Basketball Reference