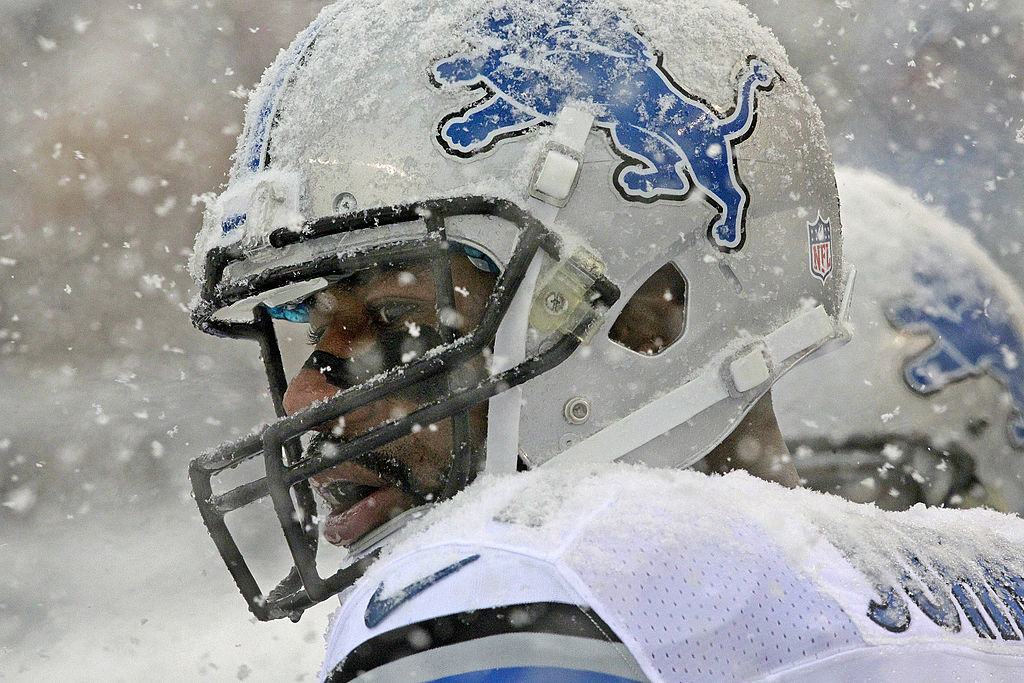 Calvin Johnson Could Have Made Over $200 Million If He Hadn't Retired so Early
Detroit Lions receiver Calvin Johnson cashed in during his NFL career. Johnson could have reached $200 million if he didn't retire early.
Calvin Johnson was one of the NFL's top receivers throughout his nine seasons and made sure to cash in on that fact. Johnson retired after the 2015 season with over $100 million to his name and, had he not called it quits early, could have easily kept earning significant paychecks.
How much more money would Calvin Johnson have made if he didn't retire early, and would the former Detroit Lions star have reached $200 million? Let's take a look.
Calvin Johnson is one of the greatest receivers in recent NFL history
Randy Moss and Terrell Owens are rightfully synonymous with the best receivers of the 21st century. Arizona's Larry Fitzgerald is a first-ballot Hall of Famer who has remained relevant even in his late 30s. Atlanta's Julio Jones has quietly put up a Hall of Fame career over the last decade.
With that said, Calvin Johnson never gets the respect or recognition he deserves. A six-time Pro Bowler, Johnson caught 731 passes for 11,619 yards and 83 touchdowns in 10 seasons with the Detroit Lions. He also totaled 17 catches for 296 yards and two touchdowns in two career playoff games.
Calvin Johnson set a single-season receiving record with 1,964 receiving yards in 2012. He had seven 1,000-yard seasons in nine years — an impressive feat considering he didn't have Matthew Stafford regularly in the lineup until 2011.
The NFL recently named Johnson to its All-Decade Team for the 2010s. Johnson joined Fitzgerald, Jones, and former Pittsburgh Steelers wide receiver Antonio Brown.
Johnson retired early because of his issues with the Lions and the NFL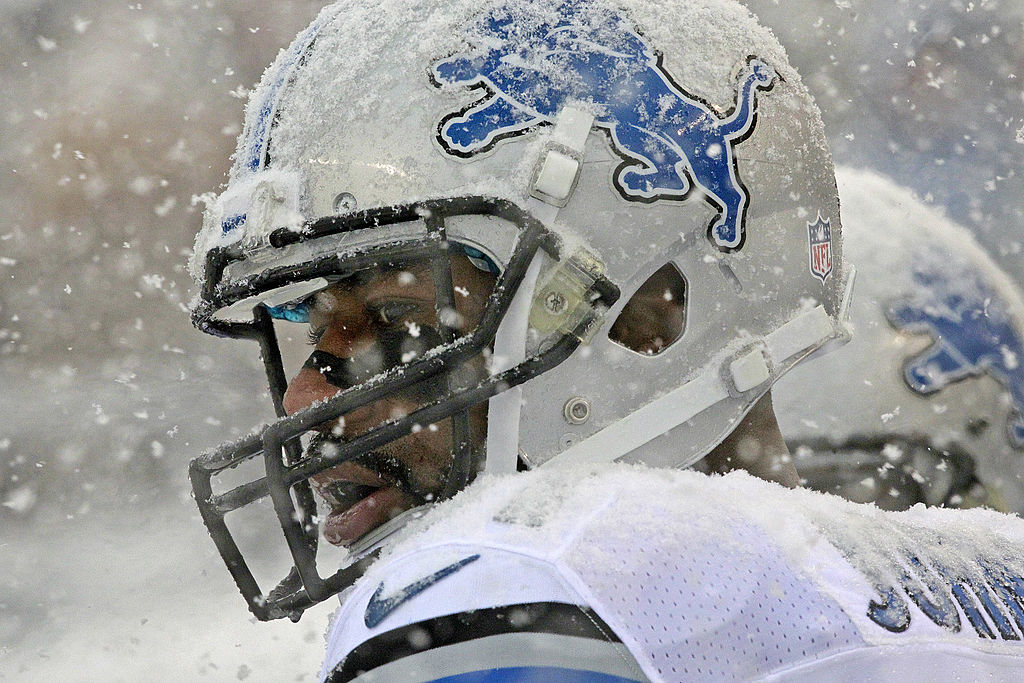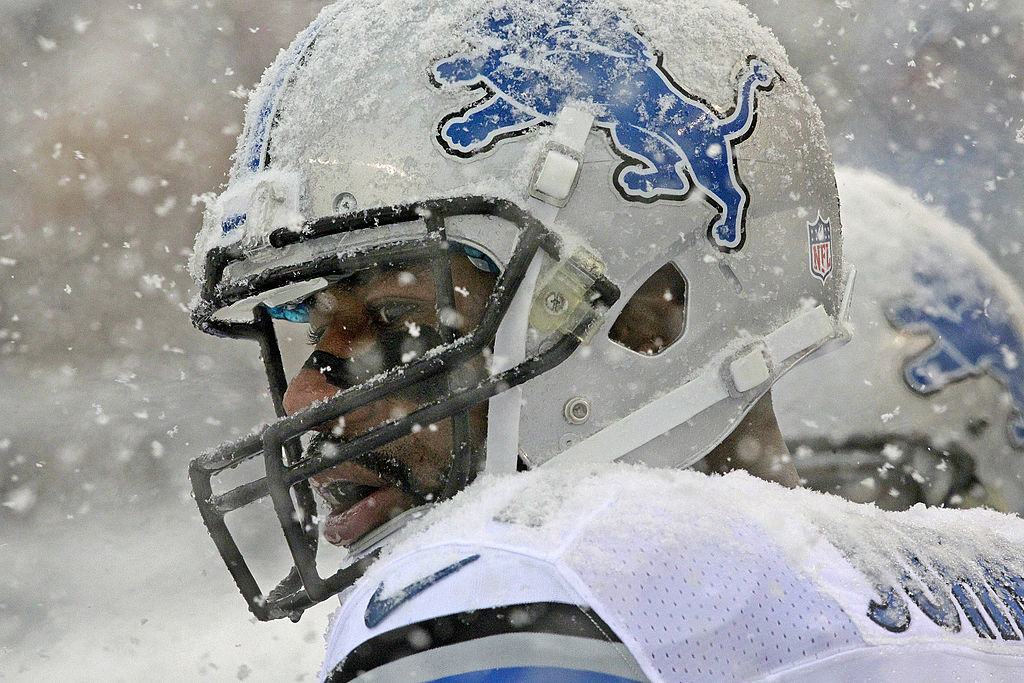 Calvin Johnson retired at 30 years old after the 2015 season. Johnson felt he was getting older and acknowledged he had his "fair share" of concussions. Even if the Detroit Lions parted ways with Johnson and endured a cap hit, he still would have earned an opportunity to play elsewhere in 2016.
Any hopes of Johnson ending retirement and returning to the Lions evaporated when the team made him return part of his signing bonus. Detroit ordered Johnson pay back at least $1 million of the $16 million signing bonus he received when he signed an eight-year extension in 2012.
Calvin Johnson told the Detroit Free Press he doesn't intend on repairing his relationship with the Lions until they pay him back.
"The only way they're going to get me back is they put that money back in my pocket. Nah, you don't do that. I don't care what they say. They can put it back, then they can have me back. That's the bottom line."
How much would Calvin Johnson have made if he kept playing?
Calvin Johnson made $110 million in his nine NFL seasons, according to Over The Cap. As a top-five pick before the 2011 Collective Bargaining Agreement changed how rookie contracts were structured, Johnson immediately cashed in when he entered the league in 2007. Johnson continued cashing large checks until he called it quits after the 2016 season.
Calvin Johnson was 30 years old and still playing strong football when he retired. Barring a significant and unexpected injury, Johnson could have followed the likes of Randy Moss and Terrell Owens in playing deep into his 30s.
Johnson may never have received a contract like the one he did in 2012, but teams surely would have continued paying him if he was a productive receiver.
For comparison, Arizona Cardinals receiver Larry Fitzgerald — who entered the league three years before Johnson — has earned $171 million in 16 NFL seasons. Barring any coronavirus-related changes to Fitzgerald's 2020 contract, he will clear $180 million this year and is coming even closer to the elusive $200 million mark.
Would Calvin Johnson have joined Fitzgerald in approaching the $200 million club? Fitzgerald has made over $10 million every season since 2014, even as his role changed in Arizona's offense.
If Johnson was willing to continue playing and a significant injury never came into play, it makes sense to think Johnson would have come close to reaching $200 million.