Cam Newton Already Has a Nickname for Bill Belichick
Cam Newton knows how to keep things light. The 31-year-old quarterback recently found himself in New England and he already feels right at home in New England. Newton has bonded with his teammates and coaching staff. He came up with a nickname for just about everyone on the team, including Patriots coach Bill Belichick. Let's learn more about how Newton has kept the mood both light and respectful.
Cam Newton lands in New England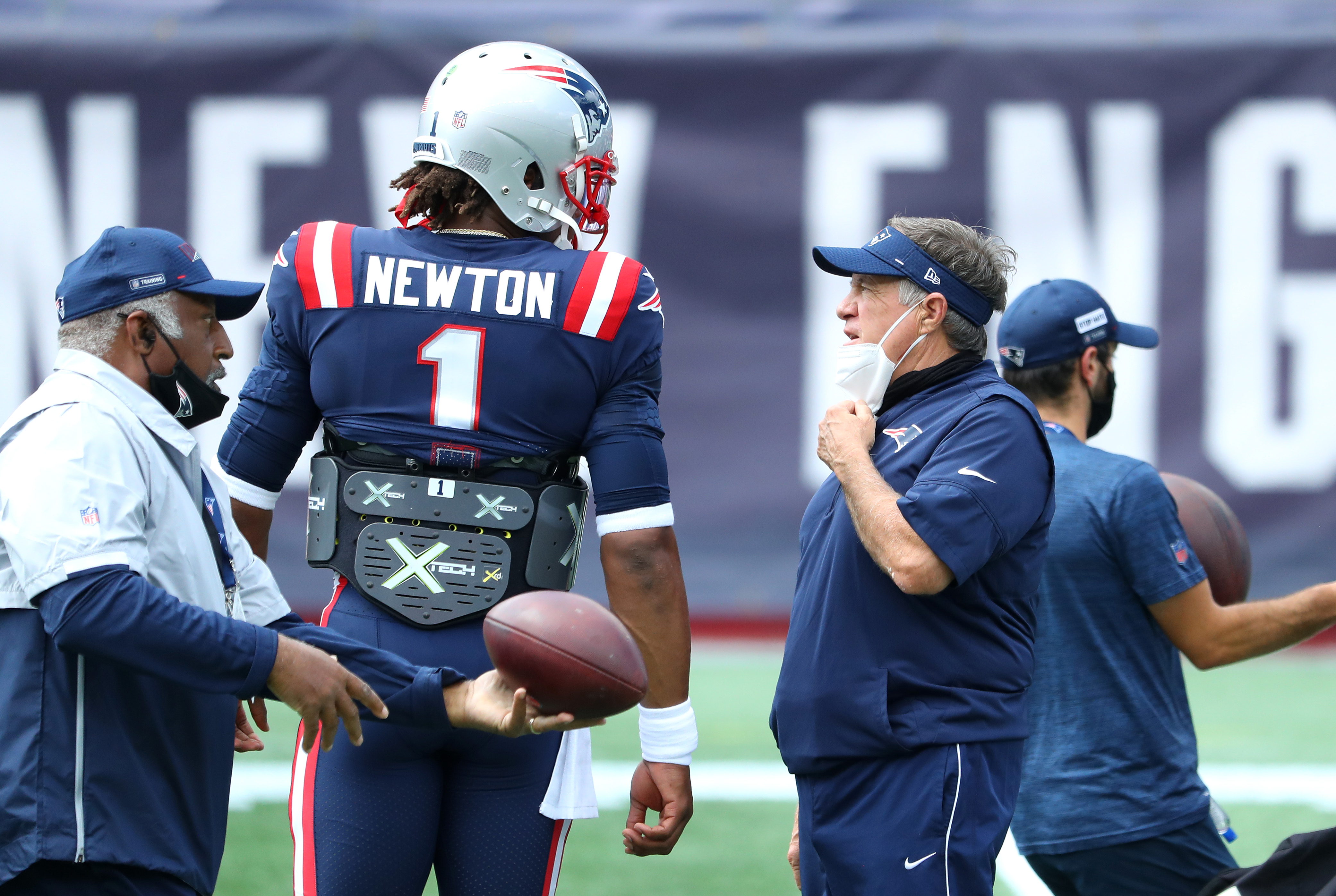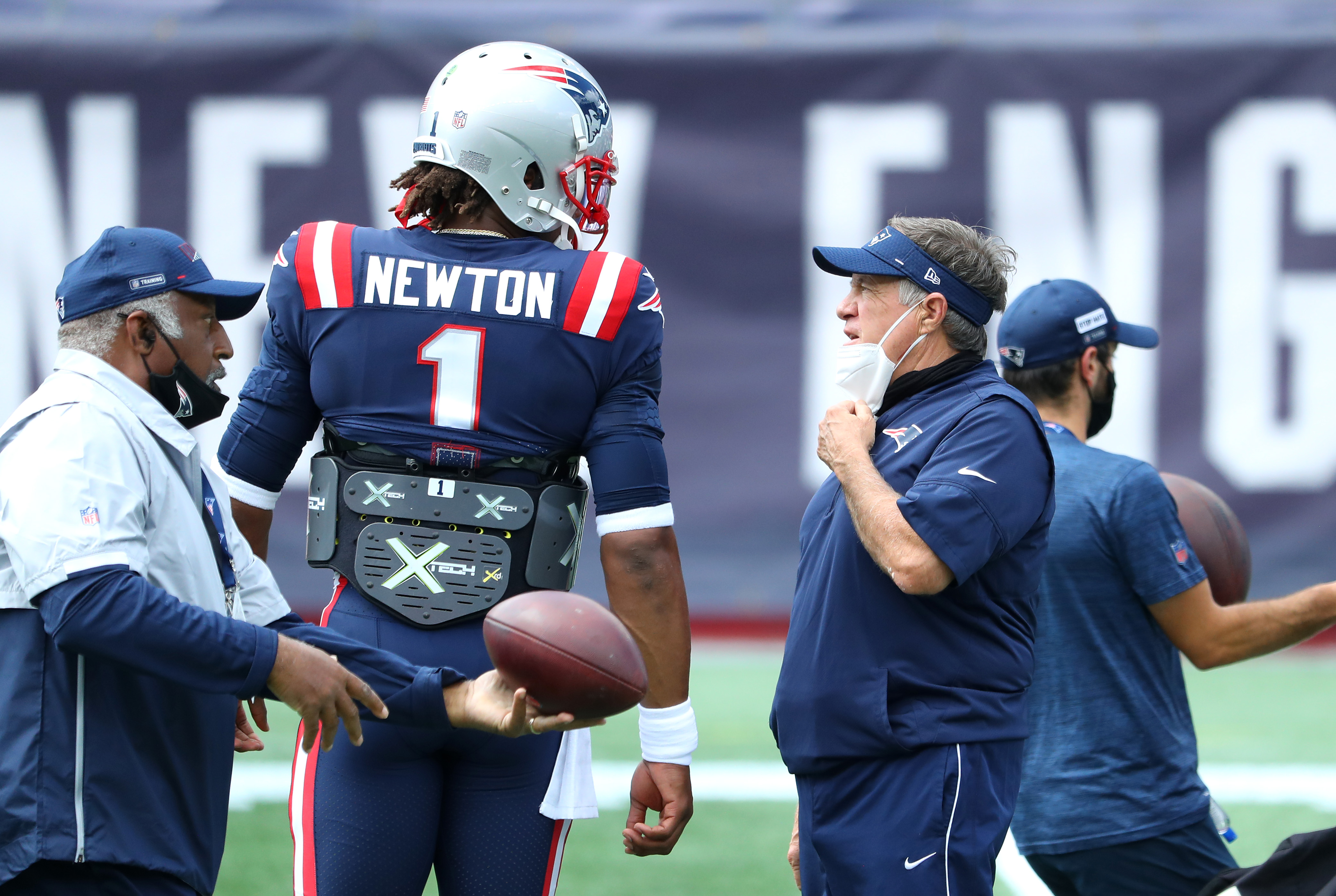 Newton entered the NFL in 2011 after being selected by the Carolina Panthers as the first pick in the NFL draft. In his rookie season, Newton was named the NFL Rookie of the Year and made an explosive impact on the league.
Newton continued to shine for the Panthers over the course of nine seasons. However, after the 2019 season, Newton and the Panthers decided to part ways. He waited nearly three months before striking a deal in the free agency.
The wait was worth it, though, as Newton was able to sign with the New England Patriots under the legendary Bill Belichick on July 8, 2020. The contract places Newton in New England on a one-year deal. While the Patriots didn't extend a long-term deal to Newton, that hasn't stopped him from making himself at home with his new team. 
Making himself at home 
It's well known that New England's players and staff have embraced Cam Newton. Within weeks of being with the Patriots, he was named the team's starting QB and team captain. While these are serious positions that take a great deal of focus and mental toughness, Newton has found a balance between his professional voice and comedic value.
Newton is a known jokester. Luckily for him, his new team has embraced his pranks and lighthearted ways. Although Newton has only known many of his new teammates for a short period, many have already earned a new nickname from their team captain, according to CBS Sports.
Some nicknames Newton has come up with for his teammates including, "Highway 11," "Doughboy," "Dirty Dave," "Smokin' Joe," "Winnie the Pooh," "Free Mason," "Buzzo," "Burky," "Twin No. 1," "Twin No. 2," "Bo Diddly," "Crazy Legs," "Bent Dog," "Stiddy," "The Hoyster" … It seems no one is safe from his nicknames. 
Cam Newton keeps things respectful 
While Newton holds great respect for his new coach, he has even gone so far as to give Bill Belichick a new nickname. Newton revealed that when the moment calls for it, he calls Coach Belichick, "Dolla, Dolla Bill."
In a press conference, Newton even referred to the Patriots' offensive coordinator Josh McDaniels as "Mickey Ds." However, he corrected himself, saying Coach McDaniels instead. Despite his slipup, Newton still knows his place in the team. So, while he tries to keep the environment light when he can, he also knows when to keep it professional. 
While Newton is a promising QB, he and the Patriots have more work to do. They currently sit third among AFC East teams, details ESPN. The franchise has only picked up four wins out of the nine they've played this season. While things haven't quite shaped up this season how Pats fans hoped, there's still a bit of time to turn things around.