Cam Newton and Tom Brady: How Do Their Net Worths Compare?
After having Tom Brady for 20 years, the New England Patriots now have a new star quarterback. That man is Cam Newton. Brady ultimately had immense success on the Patriots, which helped him racked up a massive net worth. On the other hand, Newton has not had as much success as Brady (who has?), but he still accomplished a lot with the Carolina Panthers, which helped him also rack up a significant net worth. So, how do their net worths compare?
Tom Brady was great on the Patriots for 20 years
RELATED: Will Tom Brady and the Patriots Be Remembered for Cheating or Winning?
For 20 seasons, Brady played on the New England Patriots, and they were Super Bowl contenders in pretty much every season. Together, Brady and the Patriots went to nine Super Bowls, winning six of them, and they played in 13 AFC Championship Games.
Brady, however, had a bunch of individual success while in New England as well. He is a 14-time Pro Bowl honoree, a three-time First-Team All-Pro selection, and a three-time NFL MVP. His 74,571 passing yards and 541 passing touchdowns are both second on the all-time list.
Last season with the Patriots, Brady threw for 4,057 yards, 24 touchdowns, and eight interceptions. It is well-documented, though, that he did not have many weapons to throw to, so his numbers could be skewed in a negative way. Brady then signed with the Tampa Bay Buccaneers this offseason, who potentially have more weapons than Brady ever had in New England with Mike Evans, Chris Godwin, and Rob Gronkowski. 
Cam Newton is also a former MVP
RELATED: Cam Newton is Succeeding Tom Brady as the Patriots Starting QB
Brady was a sixth-round draft pick. Newton, on the other hand, was the No. 1 overall pick in the 2011 NFL draft with the Carolina Panthers.
In his first season in the NFL, Newton earned a Pro Bowl selection as he threw for 4,051 yards, 21 touchdowns, and 17 interceptions, and ran for 706 yards and 14 touchdowns.
Newton then ultimately earned three Pro Bowl selections in his first five seasons. In 2015, Newton not only earned a Pro Bowl selection, though, as he was also a First-Team All-Pro and was the league MVP. He also helped lead the Panthers to a 15-1 record that season and to the Super Bowl. Newton threw for 3,837 passing yards that season to go with 35 touchdowns and 10 interceptions. He also ran for 636 yards and 10 touchdowns.
From 2016 through 2018, Newton had some decent seasons. He threw for over 3,300 yards each of those seasons, and 19 or more touchdowns. Newton also ran for a career-high 754 yards in 2017.
Last season, however, Newton only played in two games due to injury.
How do Brady and Newton's net worths compare?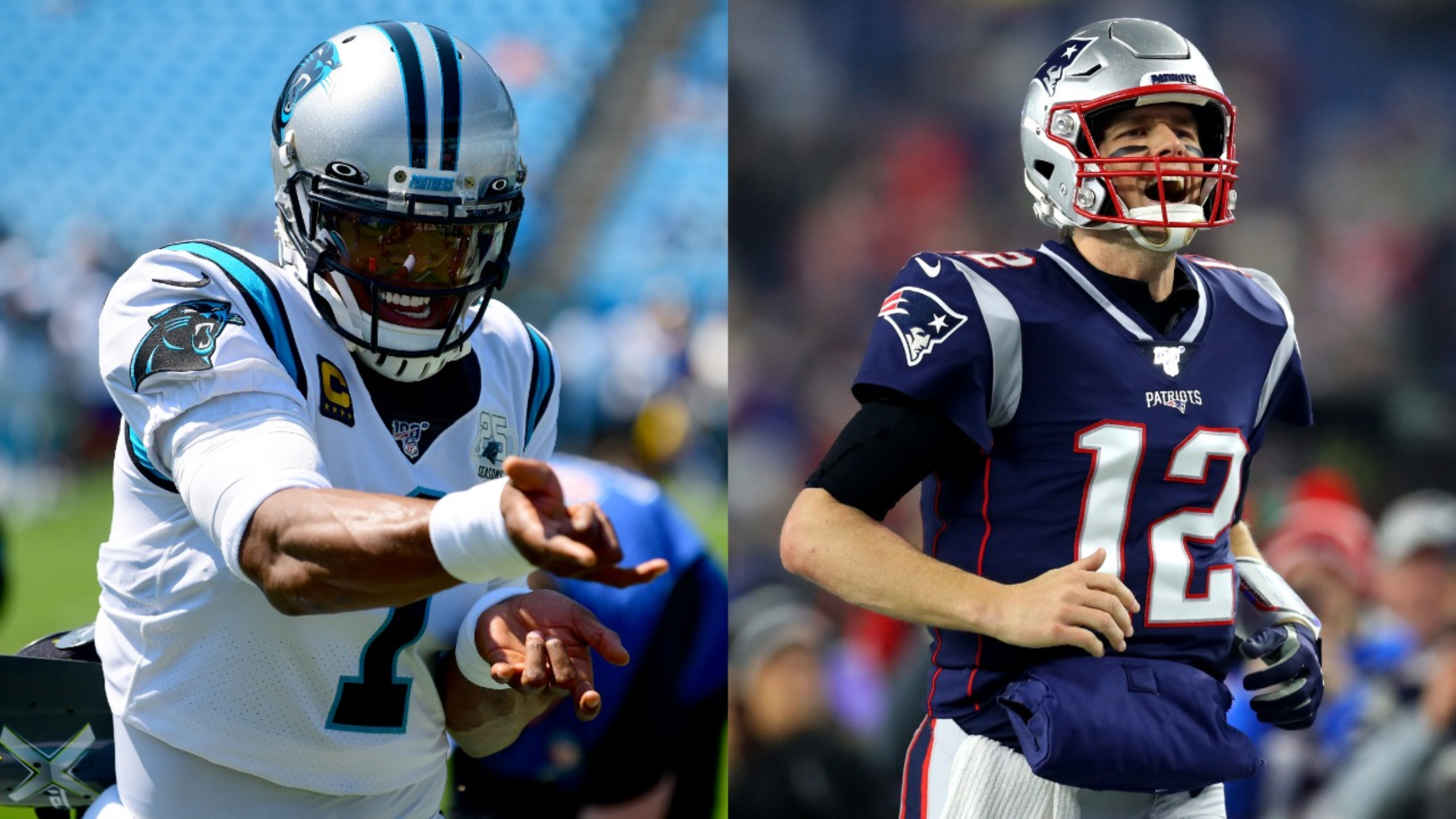 RELATED: NFL Fans Could See 1 of Their Most Hated Traditions Nixed This Season
Brady has been in the NFL since 2000, while Newton just came into the league in 2011. So, obviously, Brady has made a lot more money in his career so far than Newton has. Brady has made an estimated $235.16 million, according to Spotrac. Newton, on the other hand, has earned an estimated $121.38 million, according to Over The Cap.
The money Brady has made in the league has led to him racking up an estimated $200 million net worth, according to Celebrity Net Worth. Newton, on the other hand, is worth an estimated $45 million, according to Celebrity Net Worth. 
It will be interesting to see which quarterback, and which team, has more success in 2020, Tom Brady and the Tampa Bay Buccaneers or Cam Newton and the New England Patriots. No matter who has more success, though, Newton has a lot of work to do if he wants to catch up to Brady in terms of net worth.
Stats courtesy of Pro Football Reference