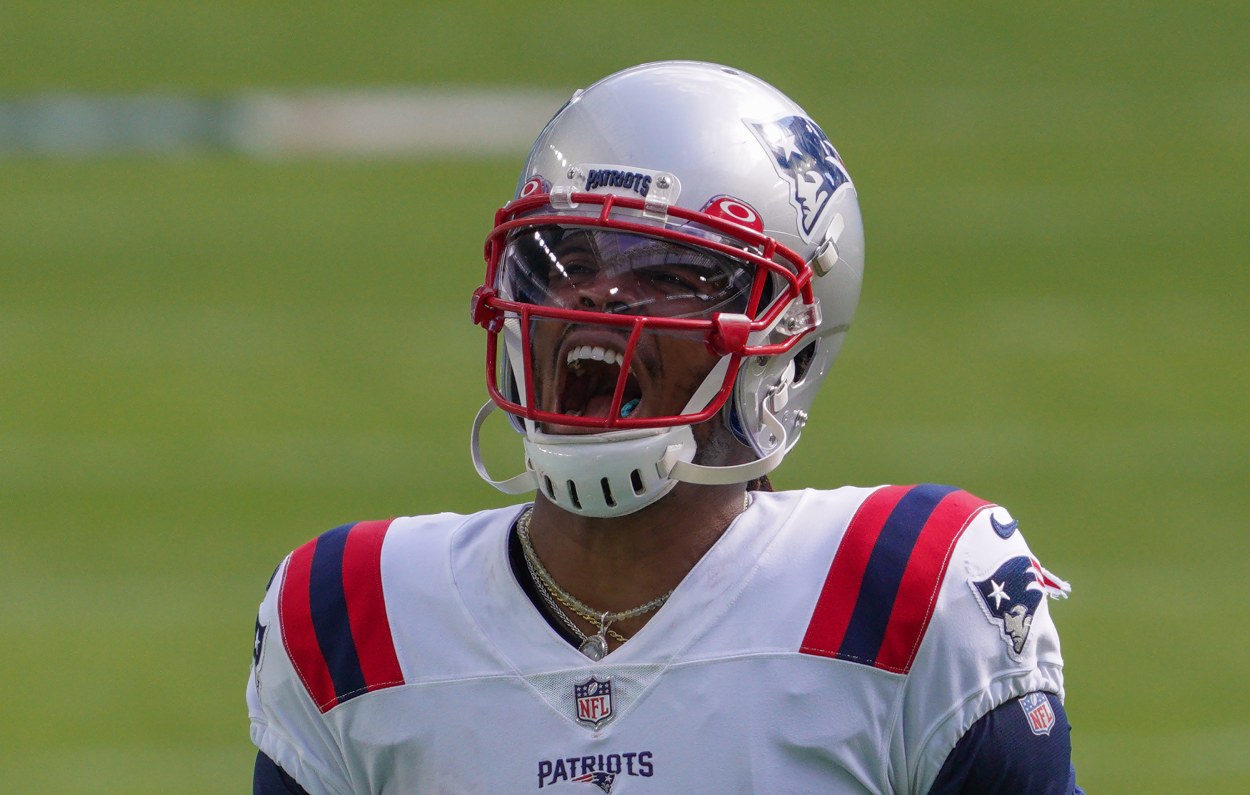 Cam Newton Could Enter the 2021 NFL Season as the Stunning Leader in an Incredible Category
New England Patriots quarterback Cam Newton could enter the 2021 NFL season as the active leader in rushing touchdowns.
The days of New England Patriots quarterback Cam Newton dominating opposing defenses each Sunday — and an occasional Thursday or Monday — might officially be behind us.
Injuries have sapped Newton, the 2015 NFL MVP, of what made him such an electrifying dual-threat player on the Carolina Panthers. However, the three-time Pro Bowler has an opportunity to enter the 2021 NFL season as the leader in a surprising category.
Cam Newton could enter the 2021 NFL season as the active leader in rushing touchdowns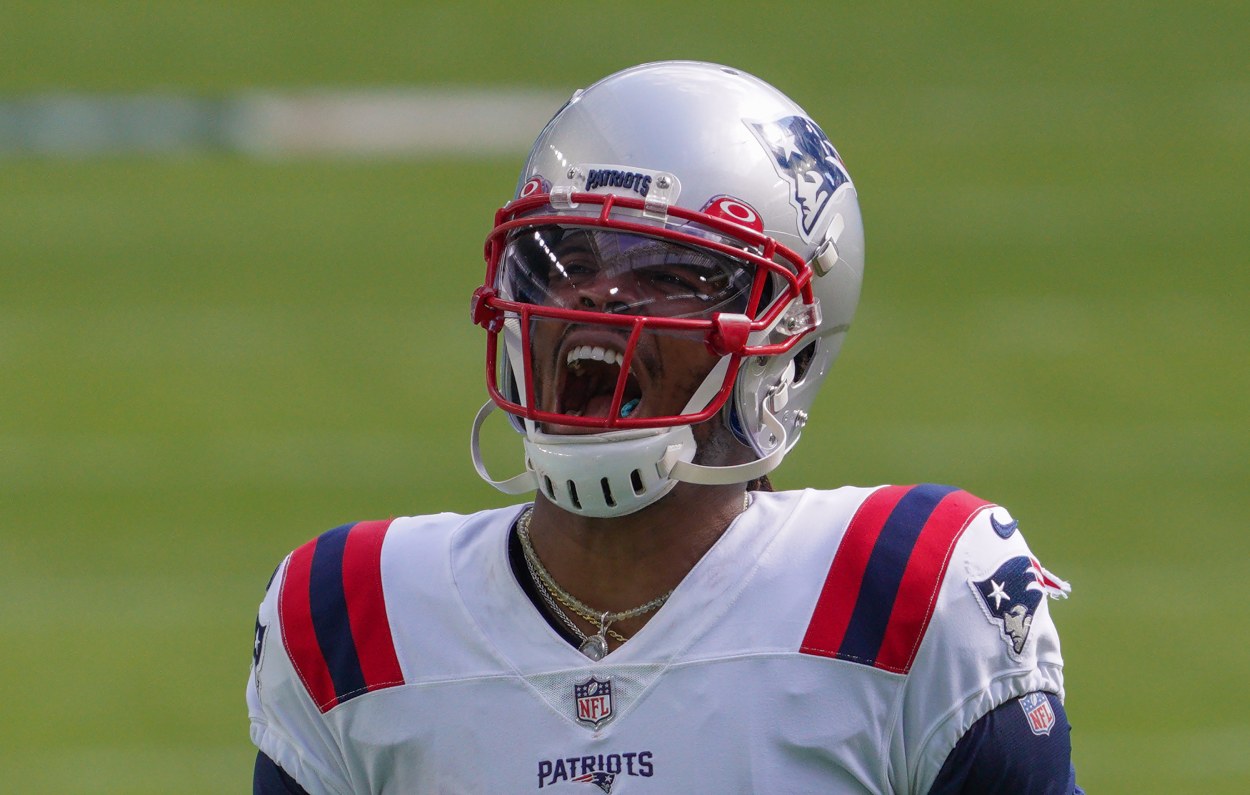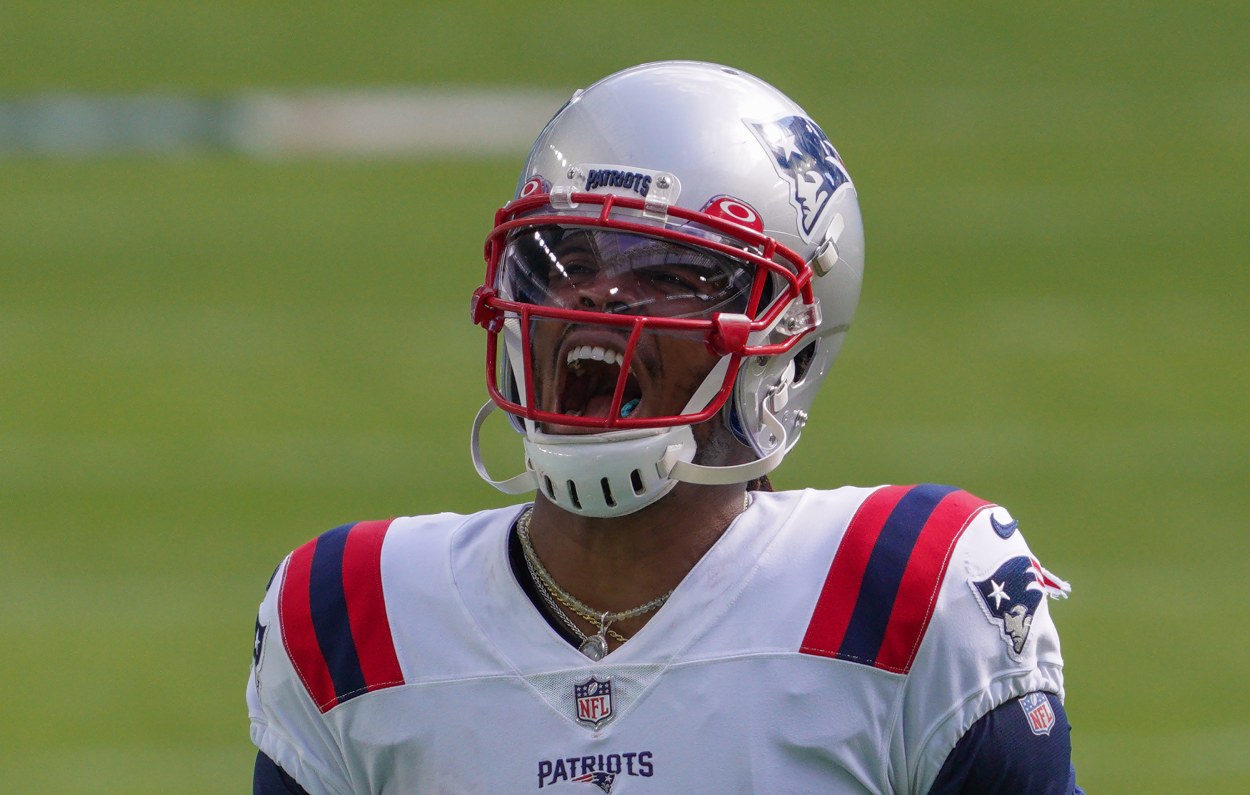 Dating back to his days as an elite high school quarterback prospect in Georgia, Newton has always dazzled with his arm and his legs.
The Panthers and Patriots each took advantage of Newton's skillset, and he'll enter the 2021 NFL season with 70 rushing touchdowns as a result. He's also rushed for two touchdowns in seven career playoff games.
Not only do the 70 rushing touchdowns rank 32nd all-time, but it's the most among players currently on NFL rosters. Although the trio of Adrian Peterson (118 touchdowns), Frank Gore (81), and LeSean McCoy (73) all rank significantly ahead of Newton, all three were free agents as of publications.
If nothing changes before Thursday, September 9, then Newton will have the most rushing touchdowns of any active player when the season begins. That is an incredible accomplishment considering, well, he's a quarterback.
The three running backs ahead of him face a tough road back to the NFL
There is still plenty of time for things to change and for Newton to drop on the list. However, the odds are significantly stacked against any of the three running backs getting a chance anytime soon.
First off, all three are old, at least by NFL standards. Gore is 38 and coming off a season where he averaged 3.5 yards per carry for the New York Jets. Although Peterson rushed for 604 yards and seven touchdowns for the Detroit Lions last season, he turned 36 in March and has plenty of mileage on his tracks.
Then, there's McCoy, who turned 33 on July 12. The six-time Pro Bowler had only 10 carries in 10 games for the Tampa Bay Buccaneers last year and turned 15 catches into 101 yards. He's a long way removed from when he ran for 1,138 yards and six touchdowns on the Buffalo Bills in 2017.
If any teams wanted any of those three, they'd have signed them already. But teams understand they'll likely obtain far more value through younger players even if any of those three veterans are willing to play on a minimum contract. It's not impossible that the Bills bring Gore back for a second stint or that the Tennessee Titans sign Peterson, but don't count on it.
Who are the other active leaders in rushing touchdowns?
With the trio of Gore, McCoy, and Peterson all free agents, the list of active rushing touchdowns leaders might surprise people.
Newton leads the list with 70 touchdowns, and former Los Angeles Rams star Todd Gurley is right behind him with 67 scores. However, the 26-year-old remained a free agent as of publication after a rough 2020 season with Matt Ryan and the Atlanta Falcons. Until further notice, he is not eligible for this list.
Houston Texans running back Mark Ingram has 62 rushing touchdowns and is the active leader among running backs currently on NFL rosters. Titans star Derrick Henry has 55 rushing touchdowns, while Cowboys veteran Ezekiel Elliott has 46.
Broncos running back Melvin Gordon (45) and Saints teammates Alvin Kamara and Latavius Murray (43) round out the top-5 … or top-6, technically speaking. It's interesting how much things change when someone like Peterson, who has the fourth-most rushing touchdowns in league history, is ineligible for a list like this.
Like Sportscasting on Facebook. Follow us on Twitter @sportscasting19.