Cam Newton: Does He Have a Bad Attitude or a Winning Attitude?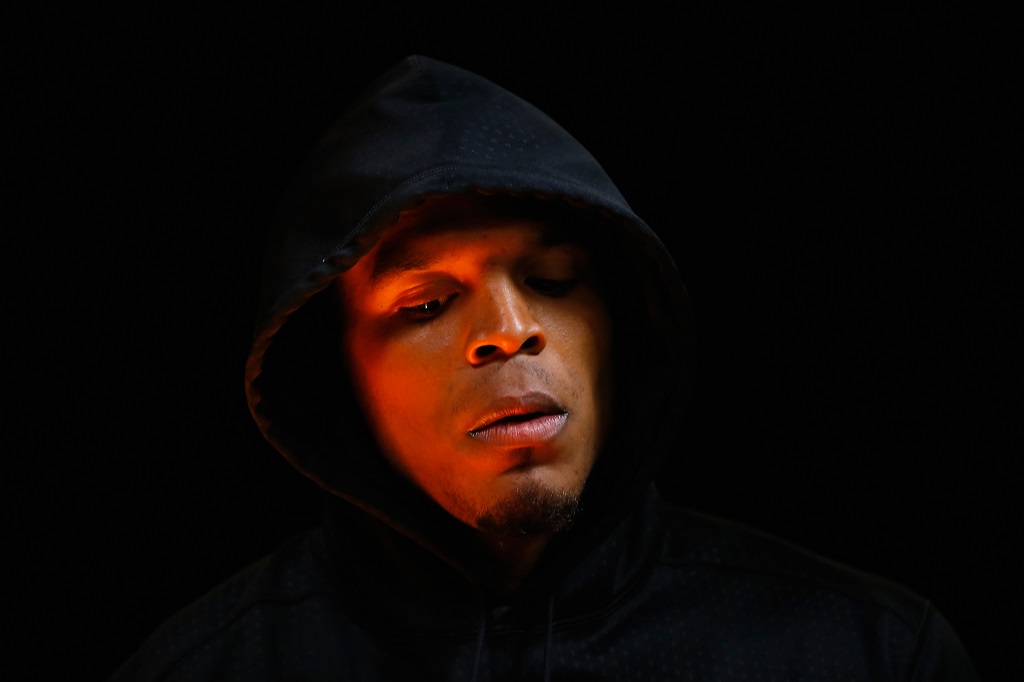 For Cam Newton and the Carolina Panthers, Sunday was a brutal day. You'd be crazy to expect this team to be anything less than devastated. Does this make it right that Cam Newton walked off during his post-game press conference? No, not at all. However, there may be a reason why Newton's emotions were on full display after the 24-10 loss to the Denver Broncos this past Sunday. According to David Newton of ESPN, Cam could apparently hear Denver cornerback Chris Harris talking about their game plan, which included forcing Carolina to throw the ball. Ouch.
As Newton explains, Harris said, "Load the box, force y'all to throw the ball. Can you throw the football? That was the game plan." Well, Cam's decision to walk out doesn't exactly make everything all right, as the critics were ready to begin tearing apart the league's MVP. Unfortunately, Cam choosing to walk out while showing pure defeat on his face doesn't make him a bad person, nor does it mean that he handled the situation in the worst possible way. As a matter of fact, Cam made some pretty valid points when talking about his actions.
"What makes your way right?"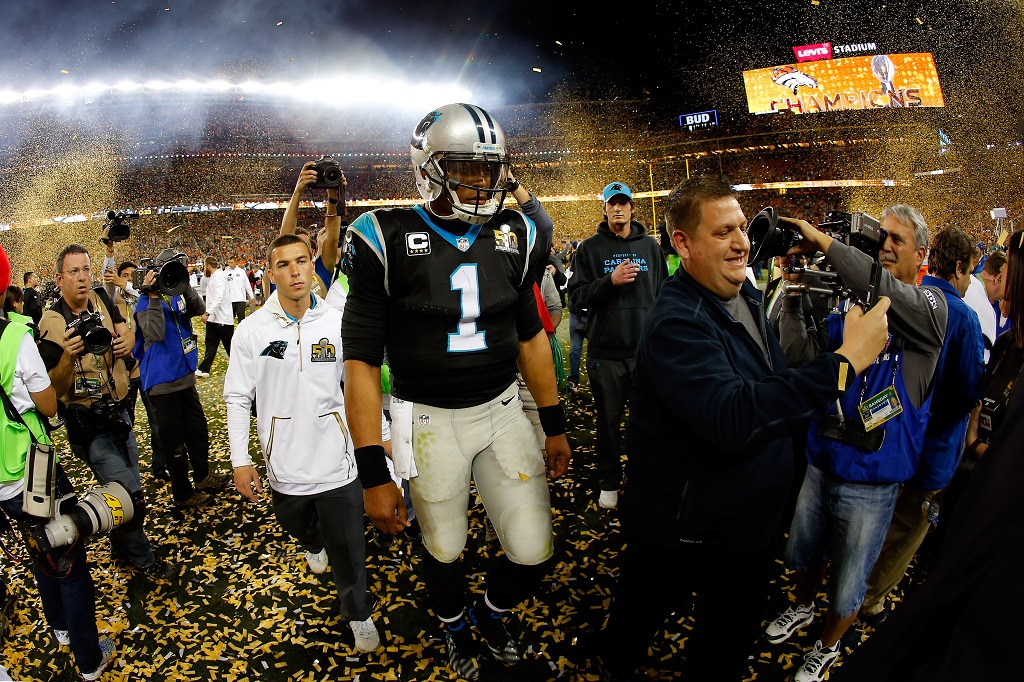 Whether you love Cam or are one of the people on the opposite side of things, the man made a few pretty valid points when talking to Scott Gustin of FOX 8. This comment from Cam after the loss addresses his actions during and after the Super Bowl.
I have seen so much about it. I have seen so much blown out of proportion. At the end of the day, when you invest so much time and sacrifice so much … and things don't go as planned … I think emotions take over. I think that's what happens. As far as trying to be like this person or that person, I heard numerous quotes about "What if this person was in that situation? How would he have handled? Well we've seen this person do that … how would he have handled it?" The truth of the matter is, I'm not trying to be this person or that person. I have said it since day one, I am who I am. I know what I'm capable of … and I know where I'm going. And I don't have to conform to anyone else's wants for me.
Cam continued, finishing it up by asking a big question.
I'm human. I have never once said that I was perfect. I have never proclaimed that I was perfect. But at the end of the day, people pick … and do things of that sort. The truth of the matter is, who are you to say that your way is right? That's what I don't understand. We have all these people condemning and saying this … But what makes your way right?
Cam has never been the type of person to shy away from his emotions. He's wide open with them and makes sure the world sees who he truly is. He's caring, outgoing, an excellent NFL quarterback, and great with fans, kids, and his teammates. On the other side, Cam also hates — truly hates — to lose. He's unable to keep those emotions bottled up the way that some players can, but does this make him a bad person? Not a chance. It was this mindset that helped him win MVP this year, and many don't realize that.
A bad attitude or a winning attitude?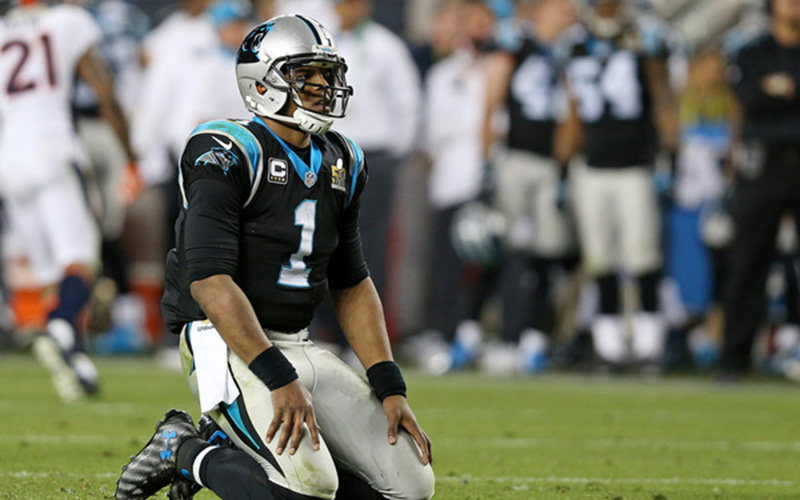 If you choose to dislike No. 1, there's a good chance that his approach to football comes across as arrogant, making it seem like he's not mature enough to deal with losses and tough times. If you love him, then you probably adore the fact that he wears his emotion on his sleeve and makes sure people know how he feels and who he is. Regardless, the Panthers would not have been 17-1 entering the Super Bowl if they didn't have this exact version of Cam leading their team.
If Cam fell apart under pressure, they would have lost two, three, maybe even more games than they did. If he couldn't deal with losing, he wouldn't have bounced back, leading him team to the Super Bowl, after their loss to the Atlanta Falcons. Cam's attitude might not be what fans are used to seeing from the likes of Tom Brady or Peyton Manning, but he's right, it also doesn't mean that his mindset is wrong.
Everyone is different, and it's the fact that Cam was so different this year that helped him win the coveted Most Valuable Player award. We saw a powerful, emotional, exceptional quarterback who hates to lose, loves to win, and adores putting smiles on people's faces. If you don't agree with Cam, you at least better get used to him, because this competitor isn't going anywhere.
Follow Jeff Smith on Twitter @JSM8ith