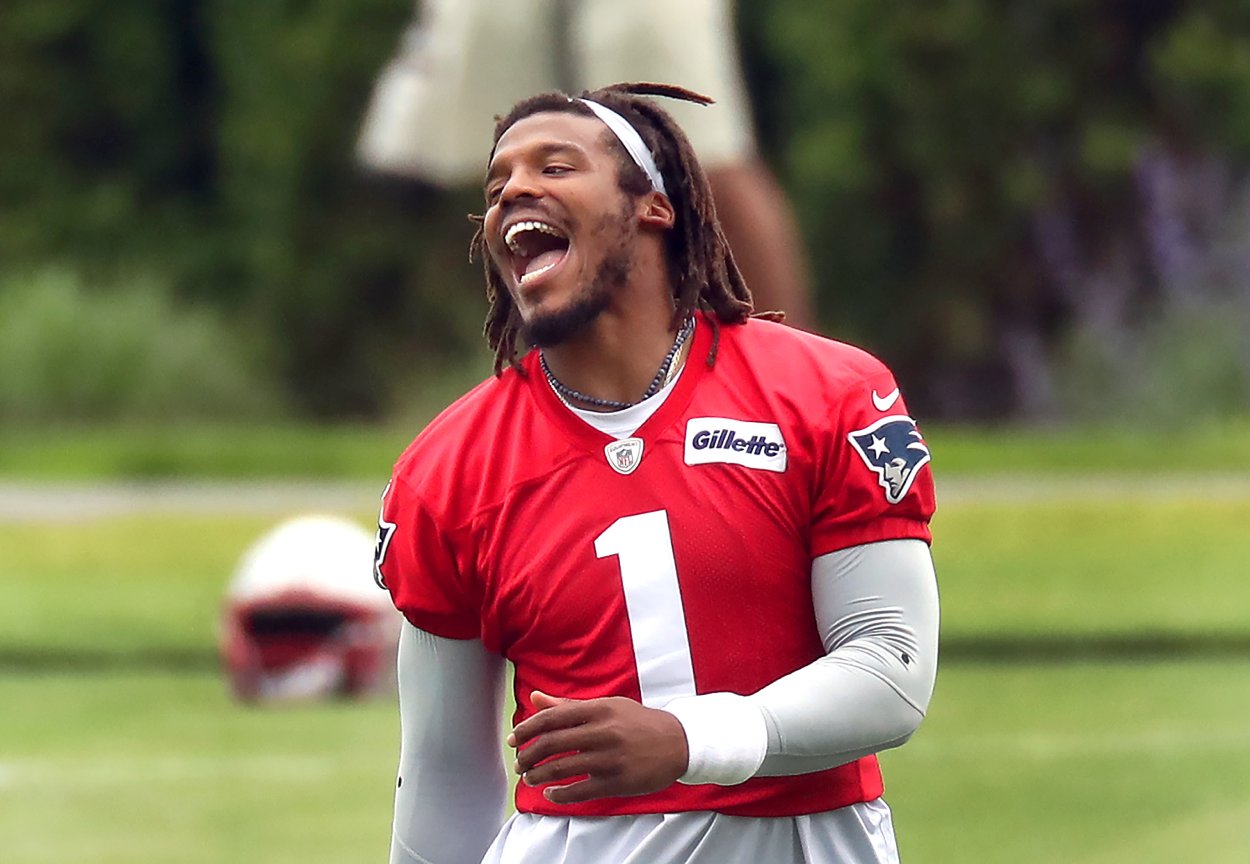 Cam Newton Just Explained How He Handles Having so Many People Hate His Guts
New England Patriots quarterback Cam Newton does his best to ignore the haters and trolls.
Unfortunately for professional athletes, they are never going to be universally beloved or respected. New England Patriots quarterback Cam Newton learned that lesson many years ago.
Newton is already entering his 11th NFL season, and he's heard no shortage of boos and taunts along the way. So how does the former NFL MVP handle those trolls and haters? Everything considered, it's genius and simple at the same time.
Newton said he tries not to 'feed' his haters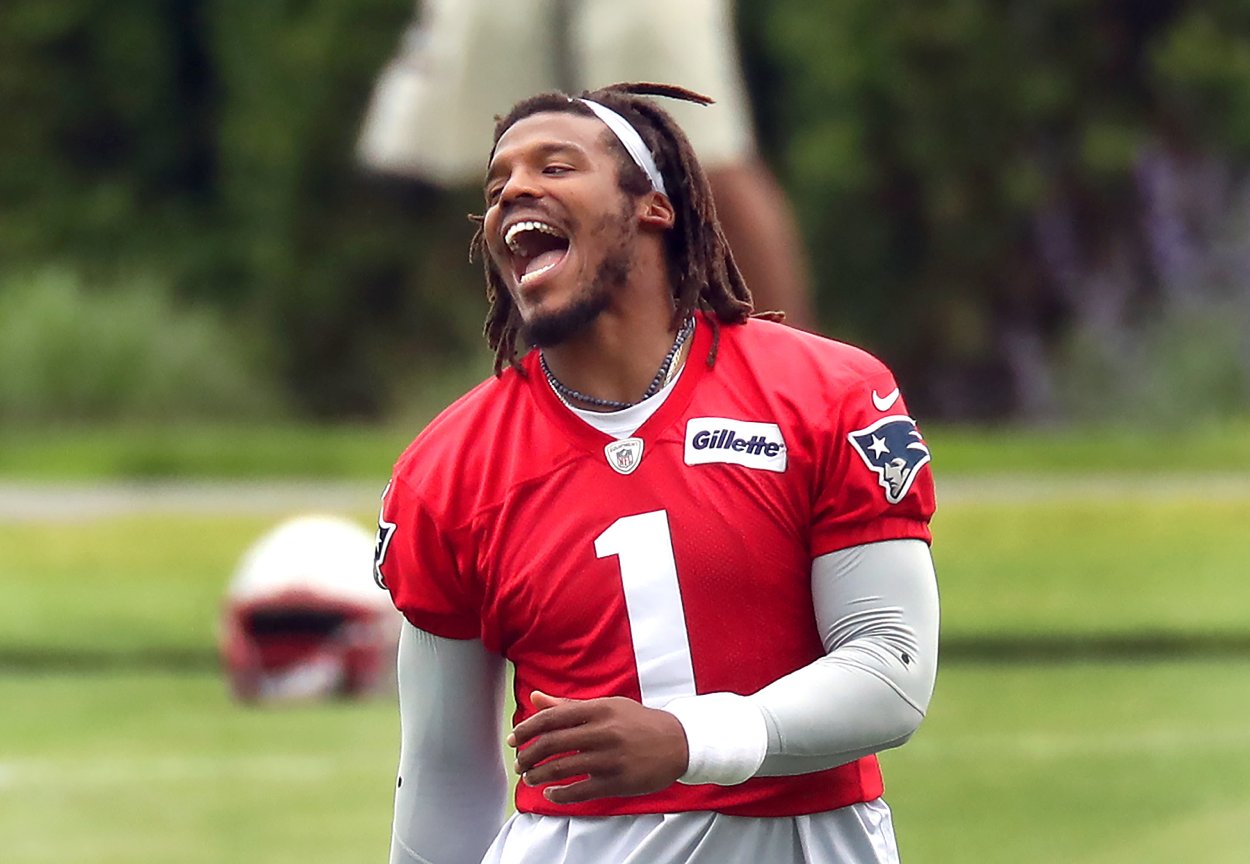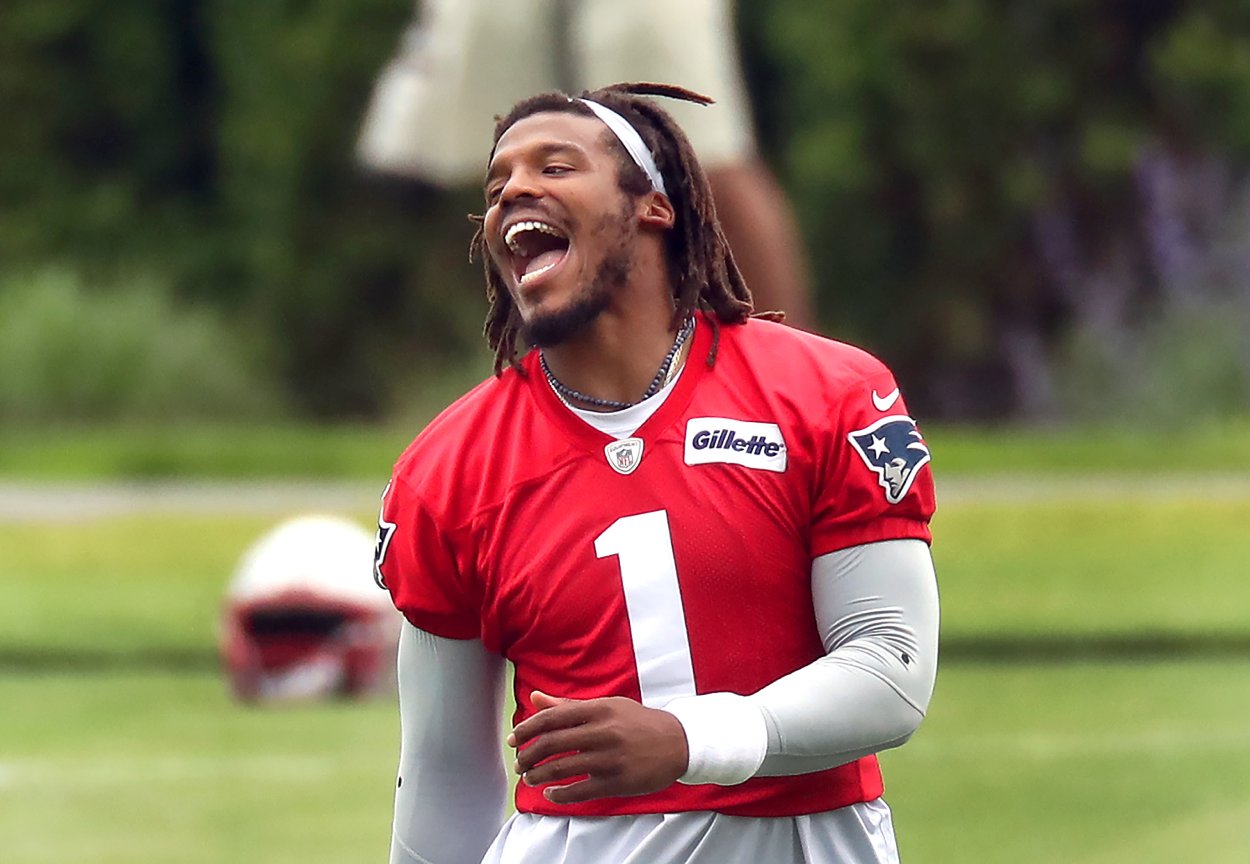 Newton has heard it all since he first suited up at the University of Florida as Tim Tebow's backup. Fans and social media users will mention his legal issues, incidents with the media, and the worst games of his career in an attempt to bring him down.
But Superman is impervious to bullets, and the quarterback who channels the Man of Steel every time he scores a touchdown wants to do the same. 
Outkick recently transcribed comments Newton made during a Q & A session on Instagram. The veteran quarterback said he sees the negativity but does his best not to acknowledge it.
"If the hate ain't in my focus, I don't feed it. I feed off of it, but I don't feed it. It's two different things. When I sense or when I dwell on hatred, that's the product that's gonna come out: rage, anger."

Cam Newton
Newton explained how he used what people say or write about him as motivation without letting it consume him.
"I don't dwell on what a person may say, what this person may say, she say, I just use it to my advantage, and I feed what I want it to feel," Newton said.
Newton went viral in early 2021 for how he handled a young camper
Newton can't, and shouldn't, respond to every Twitter user who suggests he shouldn't be in the NFL or is past his prime. But when that happens in person, the circumstances obviously changes.
A video went viral on social media of Jseth Owens, a receiver and linebacker at Perkiomen Valley High School in Pennsylvania, trash-talking Newton at a seven-on-seven tournament in February. Owens called Newton "ass" and heckled the former Pro Bowl quarterback over being a free agent. Newton responded, "I'm rich," and later asked to speak with Owens' father.
Newton later shared a video of the entire conversation he had with Owens. The former NFL MVP explained on Instagram why he wanted to use that incident as a way to mentor the young player instead of lashing out at him.
"People want to see me arguing with another young man and to see me 'get in my feelings.' But the truth is this: I impact kids lives [sic] in a positive way. Make no mistake about it. I allow kids to realize there is an 'out' by using their football talents to get them to the next level and in most cases, out of the hood!"

Cam Newton
Owens later apologized on Twitter and blamed his behavior on "a huge miscommunication."
Newton can try silencing his haters with a strong 2021 season
As Taylor Swift once said, "haters gonna hate." Whether for his playing abilities or their thoughts about him as a person, the people who dislike Newton will continue rooting against him.
Newton might be fine with that, but one couldn't blame him if he wanted to temporarily quiet those doubters and critics this fall. He hopes to bounce back from a down 2020 season with the New England Patriots, where he only threw eight touchdown passes against 10 interceptions in 15 starts.
The Patriots used the 15th overall selection in the 2021 NFL draft on Alabama quarterback Mac Jones. The two are expected to compete for the starting quarterback battle through training camp.
Newton has three Pro Bowl selections, an NFL MVP Award, and millions of dollars earned thus far. Even if he loses the quarterback battle and his critics taunt him, don't expect Newton to pay them too much mind. He has the aura and confidence of someone who is long past letting those people dictate his life.
Like Sportscasting on Facebook. Follow us on Twitter @sportscasting19.