Cam Newton or Sam Darnold? Matt Rhule Still Has Zero Clue Who the Panthers' QB1 Should Be
Despite beginning the year 3-0, the Carolina Panthers currently find themselves on the outside looking in when it comes to the NFC playoff picture. They've fallen to 5-9 and are currently the No. 12 seed in the NFC. The odds of them making the postseason at this point are incredibly slim.
The quarterback position has been at the crux of the Panthers' issues this season. Between Sam Darnold, P.J. Walker, and Cam Newton, Carolina has gotten some of the worst QB play in the NFL. Even after 14 games of experimenting with different players, the Panthers don't appear any closer to figuring out the position than they were at the start of the year.
The Panthers' first mistake came during the offseason
After a year of unsuccessful football with Teddy Bridgewater under center in 2020, Matt Rhule and the Panthers started signaling they were on the brink of making another sizable change at QB. Common sense suggested they would target someone notable like Matthew Stafford or Carson Wentz, or that they would draft a promising rookie with their top-ten pick. Both Mac Jones and Justin Fields ended up being available when the Panthers were on the clock.
Instead, Rhule opted toward a different direction altogether. He sent a package of draft picks to the New York Jets in exchange for Sam Darnold. A former first-round selection who consistently struggled during his time with the Jets, Rhule was hoping he could fix Darnold and transform him into the franchise star he was meant to be.
After three games of promising play from Darnold, the walls quickly came crashing down. Darnold regressed to one of the worst passers in the league before being placed on injured reserve. It was a rather embarrassing experience for the Panthers, considering how much they paid in draft capital to acquire Darnold.
The Panthers' second mistake was signing Cam Newton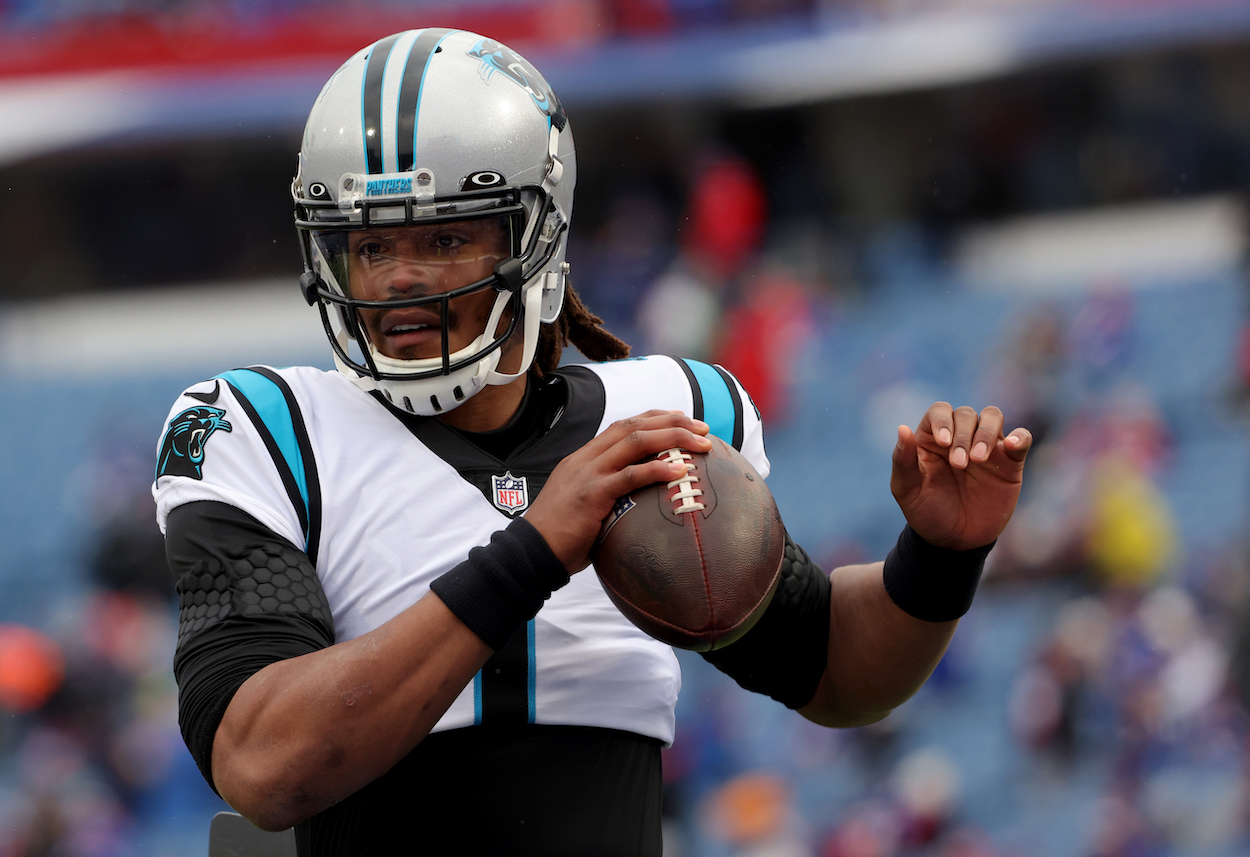 With Darnold injured and the fan base beginning to give up on the 2021 Panthers altogether, Rhule made the rash decision of bringing back Cam Newton to be the starter. Despite a promising start as a gadget player against the Arizona Cardinals, Newton as the actual starting quarterback has been an even worse experiment than Darnold.
Newton is 0-4 as a starter with a 67.8 passer rating and 26.8 quarterback rating. He's thrown four interceptions compared to just four touchdowns and has a completion rate in the low 50s.
Despite the feel-good nature of bringing Cam back to Carolina, the decision to sign him has been an absolute disaster. Things got so bad that Rhule fired promising offensive coordinator Joe Brady, someone who many had primed as a future head coach candidate in the NFL.
Matt Rhule needs to start Sam Darnold over Cam Newton moving forward
At 5-9, the Panthers' 2021 season is effectively dead. This wonky Cam Newton experiment isn't panning out. Significant change needs to occur this offseason.
With Darnold back from the injured reserve, common sense suggests the Panthers will slot him back into the starting lineup for a final three games' worth of evaluation time. Darnold is under contract in 2022 due to the team picking up his fifth-year option. The Panthers need to decide his status as QB1 next year.
However, the ever-struggling Matt Rhule appears to have something different in mind. When asked about his team's starting QB position, he cited a desire to start Newton but still play Darnold at some point.
It doesn't take a rocket scientist to acknowledge this idea's ridiculous. Rhule has been attempting to incorporate two quarterbacks into his offense all year, and it hasn't worked in the slightest.
If Rhule is serious about shifting attention to 2022, he should start Darnold, allowing him to win his job back. Instead, Rhule seems determined to prove a point with this Cam Newton obsession.
All stats courtesy of Pro Football Reference.