Cam Newton Reveals What it Will Take for Him to Leave the Panthers
During his sixth annual Christmas charity drive styled as Santa Cam's Surprise Sleigh, Cam Newton made it clear to his fans in Charlotte that he wants to stay in Carolina. Newton has enjoyed an amazing career so far, one that has him on the path to the Hall of Fame, but the decision might not be up to him. The Panthers fired longtime coach Ron Rivera during the 2019 season. Rumor has it that Newton could be the next to go, but don't expect him to depart without a fight.

Cam Newton is no stranger to controversy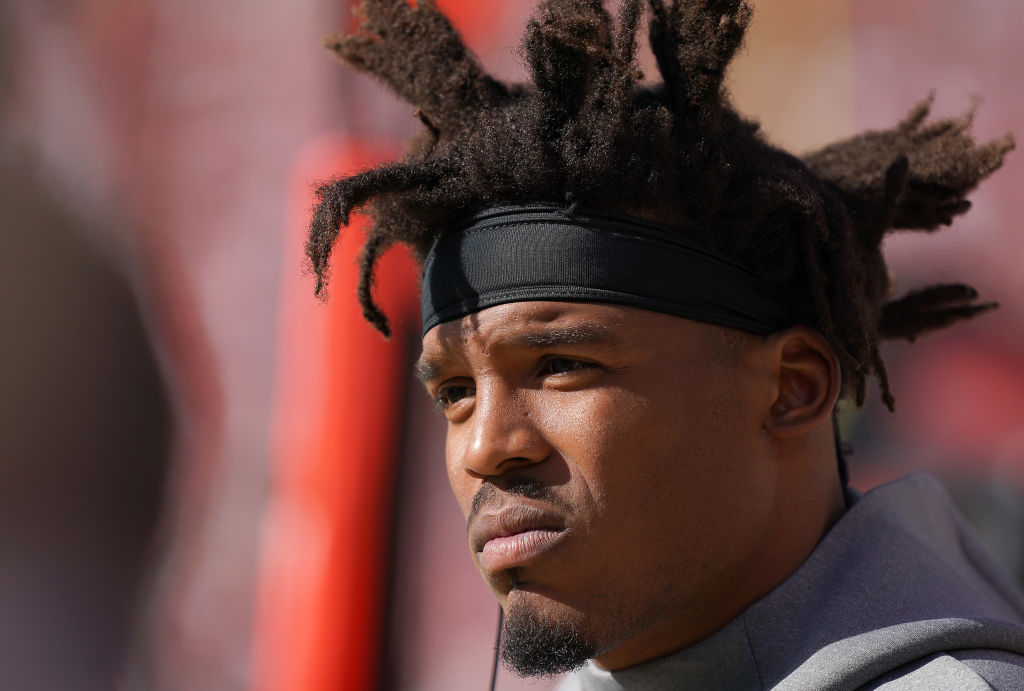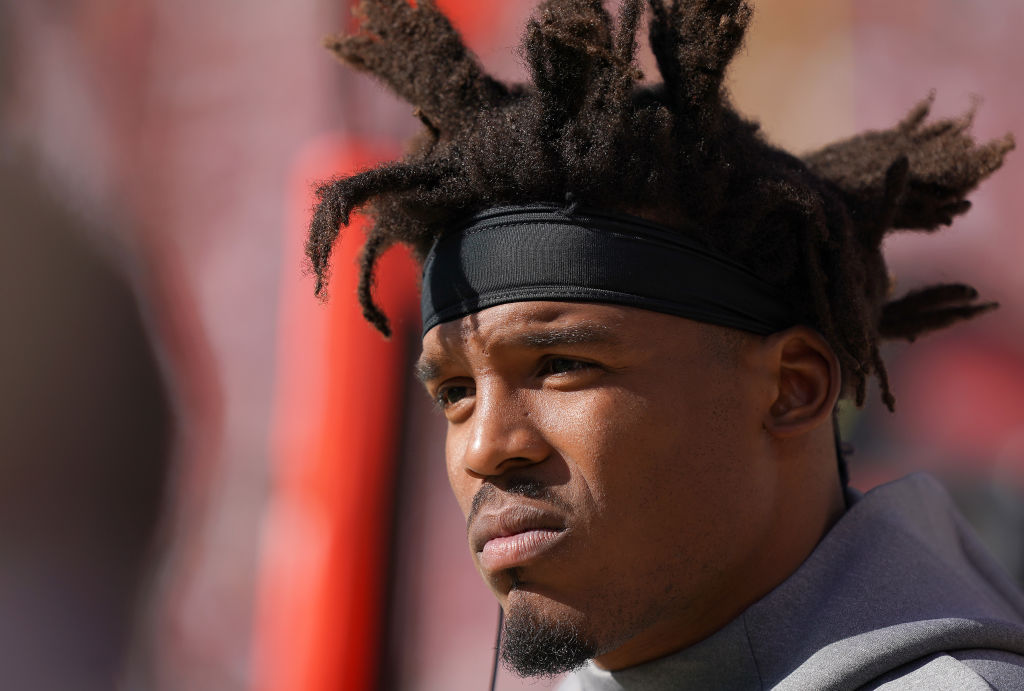 Cam Newton was a top prospect in high school who got scholarship offers from football powerhouse schools like the University of Florida, the University of Georgia, and Virginia Tech. Newton went to the University of Florida and played a few games but ended up a medical redshirt his second year after suffering an ankle injury.

In late 2008, Newton was charged with felony counts of burglary, larceny, and obstruction of justice after allegedly taking a laptop from another Florida student. Newton claims he didn't know it was stolen when he bought it and avoided serious charges via a first-timer program. Still, Florida suspended him. After the Gators won the national title in 2009, he announced he was transferring.

After a single season at a community college, he managed to repair his reputation and return to Division I football at Auburn University. The Tigers won the BCS National Championship in 2010, and Newton won AP Player of the Year and Southeastern Conference Player of the Year, and the Heisman Trophy.

The Panthers took Newton with the No. 1 pick in the draft. Since then, Newton has been a formidable force on the field, guiding the Panthers to multiple playoff appearances and the Super Bowl in 2016.

Why Cam Newton might be out in Carolina
According to CBS Sports, one of the three media outlets invited to cover the Santa Cam's Surprise Sleigh event, the talented quarterback points out he's under contract with the Carolina Panthers through 2020. However, a new coach in 2020 may want to go a different direction under center, and Cam Newton might not be part of the plan.

Just don't expect Newton to leave town quietly. If the Panthers don't want Newton on the team anymore, they'll have to pull the trigger.

"That's the plan. That's where I want to be." Newton said. He told them they wouldn't get rid of him so easily. "Listen, let me tell you something. In order for me to leave, they got to get rid of me," Newton explained.
"Keep Cam in Carolina"
Before the 2019 season even started, Newton injured his foot in a way that left him unable to run. He played only two games and had surgery in early December to repair the injury.

Without Newton, the Carolina Panthers have struggled. With a 5-10 record heading into their last regular-season game against the New Orleans Saints.

Cam Newton has a year left on his contract, and many are speculating that the Panthers could trade him.

Fans want to keep Newton in Carolina so badly they've raised money to pay for billboards that say things like "Keep Cam in Carolina." There two with that slogan on I-77. With two seasons cut short due to injury and only one year left on his contract, it's easy to understand why fans might be nervous.
"I don't know why Cam would be leaving"
While Will Grier and Kyle Allen showed promise under center, they have a way to go to become fully developed, and Cam Newton is still the best QB on the roster.

When Panthers' interim head coach Perry Fewell was asked about those billboards and the future of Cam Newton with the Panthers, Fewell said, "I don't know why he'd be leaving."

Fewell told the press he'd love for Newton to stay. According to Pantherwire, Newton's teammates and the team's owner also want him to stay. But with the search for the next Panthers coach, there is the question of whether or not the new coach would want Newton as the starting QB when they take the reigns.

With the right coach, the Carolina Panthers led by Cam Newton could have their best days ahead.