Cam Newton Ruthlessly Gave an Eagles Backup a Hilarious Nickname After Igniting a Rivalry During Joint Practices: 'Oh, That's Glitter'
Cam Newton is coming off his best performance of the preseason thus far. Facing off against a mix of Philadelphia Eagles starters and backups on Aug. 19, the New England Patriots quarterback had great success moving the ball downfield.
Newton went 8-of-9 for 103 yards and one touchdown. He was poised and comfortable in the pocket, effortlessly connecting with a multitude of Patriots receivers. The Eagles defense isn't the greatest of defenses in the NFL, but it was still an inspiring performance by a player looking to retain hold of a starting job.
Newton also got some well-earned revenge on a player who was giving him fits earlier in the week.
Cam Newton took the time to call out Eagles safety K'Von Wallace following the Patriots' preseason win
Upon being questioned about No. 42 on the Eagles during the postgame press conference (K'Von Wallace), Newton responded by calling him "glitter." He followed that up with an explanation on why he picked that nickname for the Philly reserve.
"Oh, that's glitter. Glitter," said Newton. "He was cheerleading a lot on the sidelines. You know, cheerleaders usually have glitter on."
Newton did go out of his way to highlight that it's only preseason and that things always get said between "alpha males." Still, essentially being called a cheerleader while getting blown out at home couldn't have been a good feeling for Wallace.
Their rivalry stems from Eagles-Patriots joint practices
Why was Newton calling out a random backup on the Eagles in the preseason? The pair's rivalry dates back to earlier in the week, during the Eagles-Patriots joint practices.
NFL teams typically host joint practice sessions with another team to get their players a fresh look. The practice sessions also encourage a higher level of competition compared to facing off against teammates. It's not uncommon for opposing players to get into full-on fistfights during joint practices.
During a session in which the Eagles had their way with Newton and the Patriots offense, Wallace referred to the New England quarterback as a "check-down king." Newton struggled to move the ball against Philly's defense and was relying on quick underneath routes to running backs and tight ends.
During said practice, Wallace must've been feeling himself quite a bit to call out a former MVP publicly. Clearly, Newton didn't forget.
Cam Newton is trying to retain the QB1 job while K'Von Wallace is fighting for a roster spot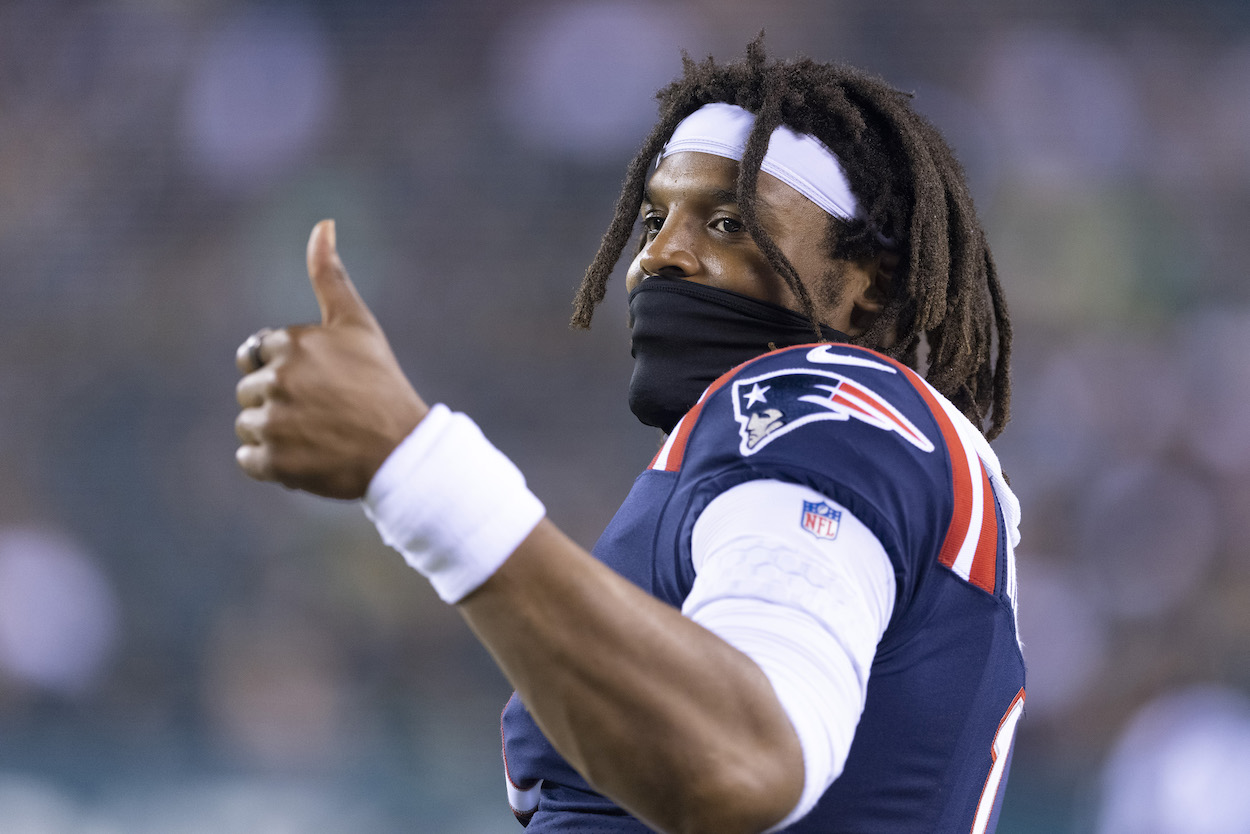 Newton is currently taking starting reps for the Patriots at practice. Rookie Mac Jones will likely get the nod at some point during the regular season, but for now, Newton is still hanging on to QB1 duties in New England.
Wallace, on the other hand, is fighting to stay alive in the NFL. He's yet to establish a significant role on the Eagles defense and has already missed an exceptional amount of time due to injury since being drafted in 2020. He was removed from the Eagles-Patriots scrimmage with a groin injury just a few drives into the game.
As much as the NFL community may have soured on Newton in recent years, he's still an accomplished veteran with several accolades to his name. Wallace learned an important lesson from the Patriots QB — play with fire, and you're going to get burned.
Like Sportscasting on Facebook. Follow us on Twitter @sportscasting19.