Cam Newton Was Subtly Roasted by Former Head Coach Ron Rivera, Which Should Eliminate Any Lasting Dreams of Being a Starting QB in the NFL
Cam Newton is currently a free agent, and thus far, no serious suitors have emerged for the veteran quarterback.
The New England Patriots released Newton toward the end of the offseason despite spending most of the summer as their starting QB. Patriots general manager Bill Belichick wants to move forward with rookie Mac Jones and figured keeping Newton around as the backup would only create controversy.
Newton continues to hold the belief that he's deserving of a starting QB gig somewhere in the NFL. However, following some recent comments by a former head coach, it may be time to finally hang that dream up.
The Washington Football Team look like a dream fit for Cam Newton
With Newton being released so close to the start of the regular season, few people envisioned Newton signing with a new team. Coaches typically like spending the entire offseason growing with their players, even more so at the QB position.
Newton is also coming off an up-and-down 2020 season with the Patriots. The odds of him landing on his feet sooner rather than later appear slim.
Of course, that was until the Washington Football Team's starting QB, Ryan Fitzpatrick, went down with a hip injury during the team's Week 1 loss. WFT is desperate for QB help, with Taylor Heinicke the current best option on the roster.
Unfortunately for Newton, the WFT head coach — and former coach of Newton in Carolina — doesn't feel the same way.
Ron Rivera has zero interest in adding a new QB
It easily could be smoke and mirrors, but according to a recent report from Pro Football Talk, Rivera has no immediate interest in adding another quarterback to the roster:
Washington quarterback Ryan Fitzpatrick is heading to injured reserve, but the Football Team has no plans to bring in any other quarterbacks.

Coach Ron Rivera said today that he has no plans to bring in any other quarterbacks. Taylor Heinicke will start while Fitzpatrick is out, Kyle Allen will back Heinicke up, and Kyle Shurmur has been added to the practice squad.

Michael David Smith, Pro Football Talk
Not only is that bad news for Newton, but it's also reflective of just how low opinion of him around the NFL is at the moment. His former head coach (who Newton won an MVP under) isn't even willing to take a chance on him.
What next for Cam Newton?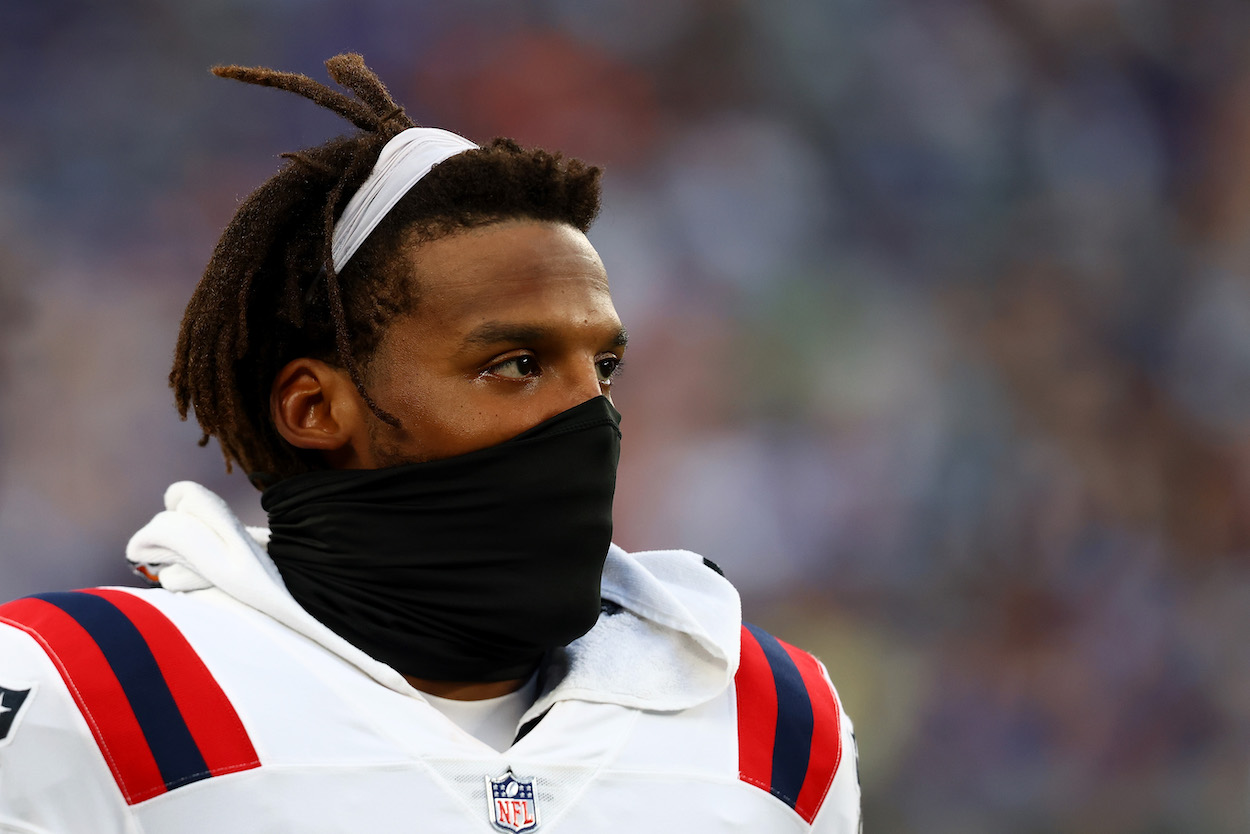 It was presumably unintentional by Rivera, but his brushing aside of signing Newton sends off a harsh message to the rest of the NFL. Interested teams will see this and view it as a "red flag."
For Newton, it appears he'll have to finally come to grips with settling for a QB2 (or even QB3) role in 2022 if he wants to return to the NFL. With that comes approaching the game in a new way — teams don't like their backup being the star of the show.
In the short term, Newton landing with a new team seems unlikely. Washington was easily his best option, with Fitzpatrick going down and Rivera running the team. Gearing up for a potential return next year feels like the best plan of attack for the former MVP.
Like Sportscasting on Facebook. Follow us on Twitter @sportscasting19.