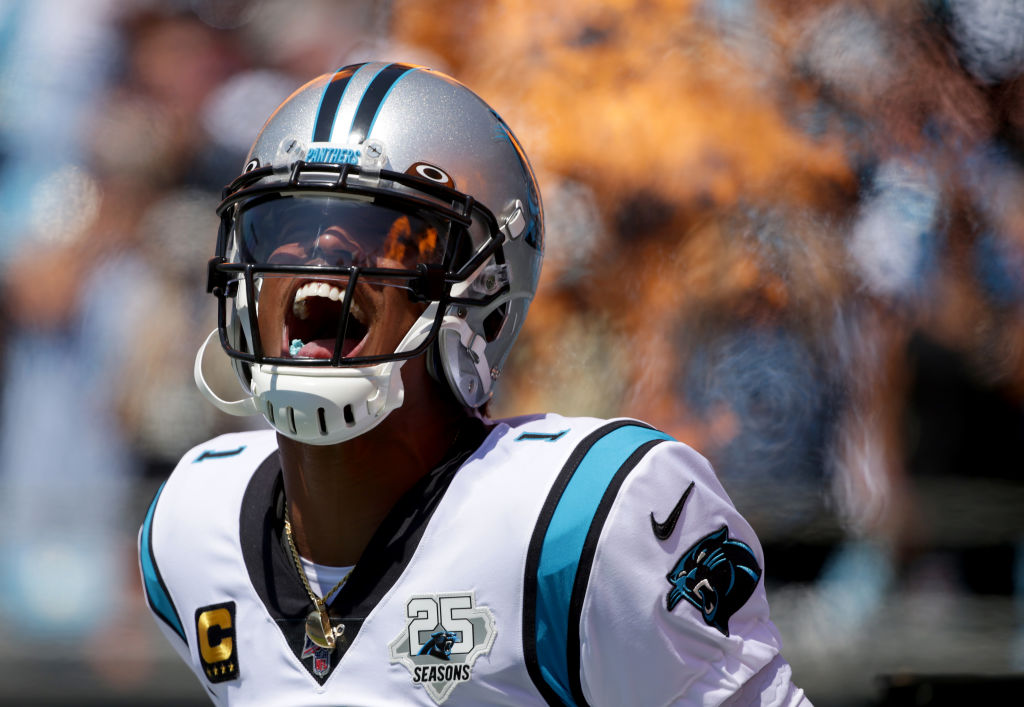 Cam Newton Would Make Mistake by Signing With New England Patriots
After becoming a free agent, here's why former Carolina Panthers quarterback Cam Newton should avoid signing with the New England Patriots.
Cam Newton will be celebrating like Superman somewhere far from North Carolina in 2020. The Carolina Panthers are expected to cut Newton, the No. 1 overall pick in 2011, on Tuesday and absorb the dead money left from his contract. Newton led the Panthers to three NFC South division titles and a Wild Card berth in 2017.
Social media users have already suggested the New England Patriots, now without Tom Brady, should pursue Cam Newton as Brady's replacement. Here's why such a signing wouldn't make sense and could prove disastrous for both Newton and the Patriots.
Cam Newton doesn't quite fit the New England Patriots' needs
The New England Patriots need a quarterback. Newton is a quarterback that will play next season at 31 years old. The two would seem to be a perfect match, but things are never that easy. Newton could benefit from offensive coordinator Josh McDaniels' adjustment-heavy system and the Patriots' mix of gimmick plays — including receivers with a strong throwing arm, like former Kent State quarterback Julian Edelman — and fullbacks. However, New England is working to rebuild its offense and at this stage in his career, Newton needs proven weapons around him.
Cam Newton is at his best when the offense allows him to thrive as a dual-threat option. Because Tom Brady is far more of a pocket passer than an athletic quarterback like Newton or Lamar Jackson, we also don't know how Newton would look in Josh McDaniels' offense — or how McDaniels and the Patriots would adjust to having a quarterback capable of making plays with his legs.
Cam Newton has a lengthy injury history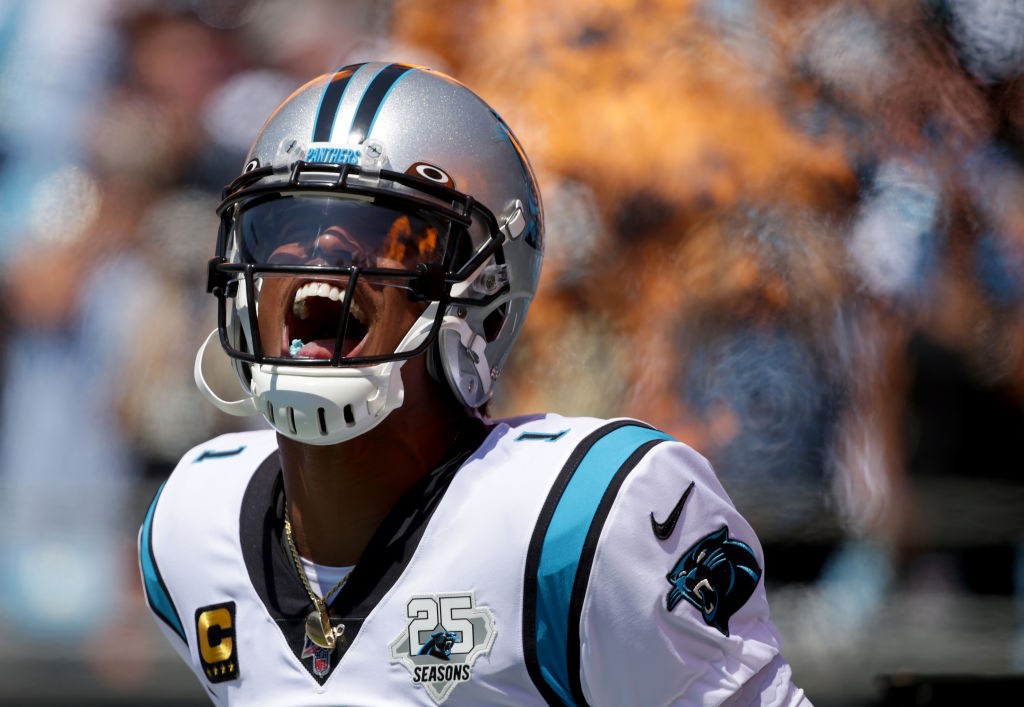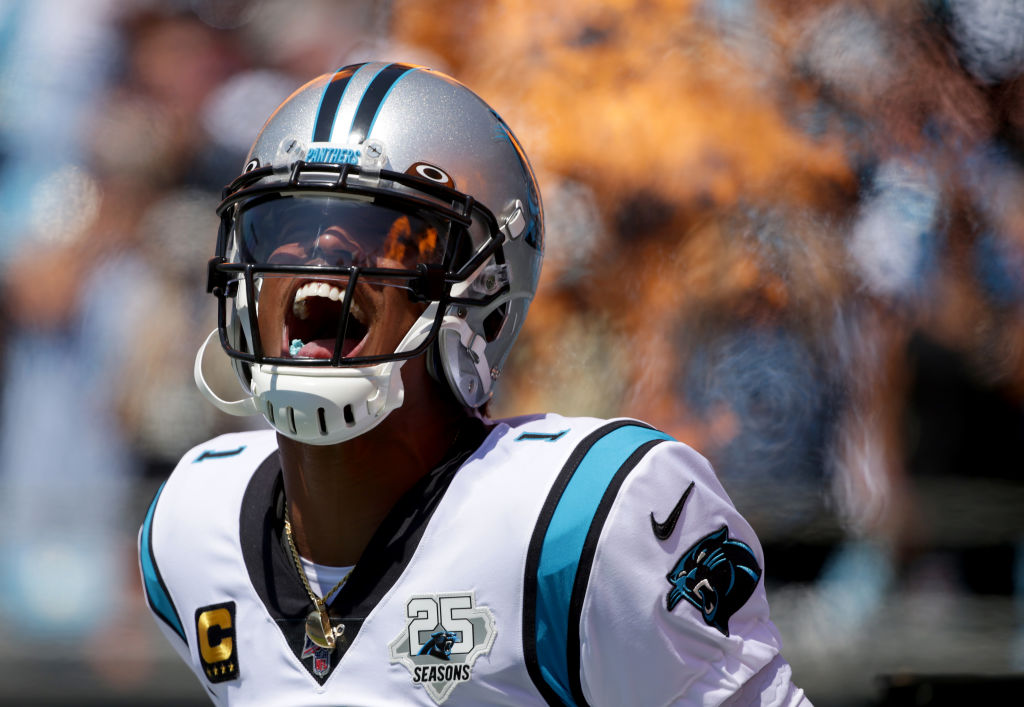 While Cam Newton is certainly talented, he's also no stranger to injuries. Newton missed all but two games last year with a left foot injury. Newton played through a shoulder injury in 2018 until the Panthers shut him down for the final two weeks. Two years earlier, Newton suffered a concussion and a rotator cuff tear that also required surgery.
Earlier in his career, Newton suffered a fractured rib during a preseason game in 2014 and fractured his back in a car accident four months later. Newton also missed his sophomore season at the University of Florida in 2008 with an ankle injury. Although Cam Newton would provide the New England Patriots with a veteran presence and proven track record, the Patriots may want to pursue a more durable quarterback.
If Cam Newton doesn't go to the Patriots, where else could he sign?
NFL Media reported the Panthers tried trading Cam Newton to the Chicago Bears and Los Angeles Chargers, though that never happened. Chicago traded for Jacksonville's Nick Foles and the Chargers are expected to add a quarterback in next month's NFL draft.
If Newton is willing to sign a short-term contract with no serious financial risk to teams, he could attract more interest on the open market. Newton would be an intriguing fit with both the Arizona Cardinals and Los Angeles Rams, two teams with offensive-minded head coaches and a franchise quarterback in place. The Green Bay Packers make sense as well, although the Packers are reportedly interested in drafting FIU's James Morgan.
Veteran quarterback Brian Hoyer signed on for his third stint with the Patriots earlier this week. New England also selected Auburn quarterback Jarrett Stidham in last year's NFL draft.
If the Patriots don't add another quarterback in free agency or through the trade market, they can draft one this year, too. New England likely won't be in the running for presumed top picks Joe Burrow, Justin Herbert, or Tua Tagovailoa, though.