Cam Newton's NFL Career is More Amazing Than You Realize
Cam Newton doesn't get enough credit for being a tremendous NFL player. Despite a long list of achievements with the Carolina Panthers, he sometimes gets a bad rap among the media and fans. While Newton is saddled with an injury this year, it helps to look back at just how good he's been to keep his career in perspective.

Cam Newton's career overview
The Carolina Panthers drafted Newton with the first overall pick of the 2011 NFL Draft. Here's what he's achieved in his career so far:
Win-loss record of 68-55-1
29,041 passing yards
182 passing touchdowns
4,806 rushing yards
58 rushing touchdowns
One NFC championship
2015 NFL Most Valuable Player Award
Some members of the media don't care for Newton despite him having a stellar record of charitable actions off the field. Since coming to Carolina, Newton hasn't just been a big part of the team's on-field success. He's also played a big role in the community.
Cam Newton's 2019 season
Newton played in only two games in 2019, and unfortunately, that's all he'll play in. The Panthers placed Newton on injured reserve, effectively ending his season. While substituting starter Kyle Allen has won five of six starts in Newton's absence, the team still misses Newton:

"I've talked about how much we love Cam, how we're friends on and off the field," wide receiver Jarius Wright said. "It's bittersweet. You get the bitter of not having a guy you love to be around, not having one of your friends out there with you, but the sweet part is a guy like Kyle Allen gets the chance to be the guy he is."

It is an all-too-foreseeable fate for Newton, whose style of play made him quite susceptible to injury.

Why Cam Newton's NFL career is much better than you realize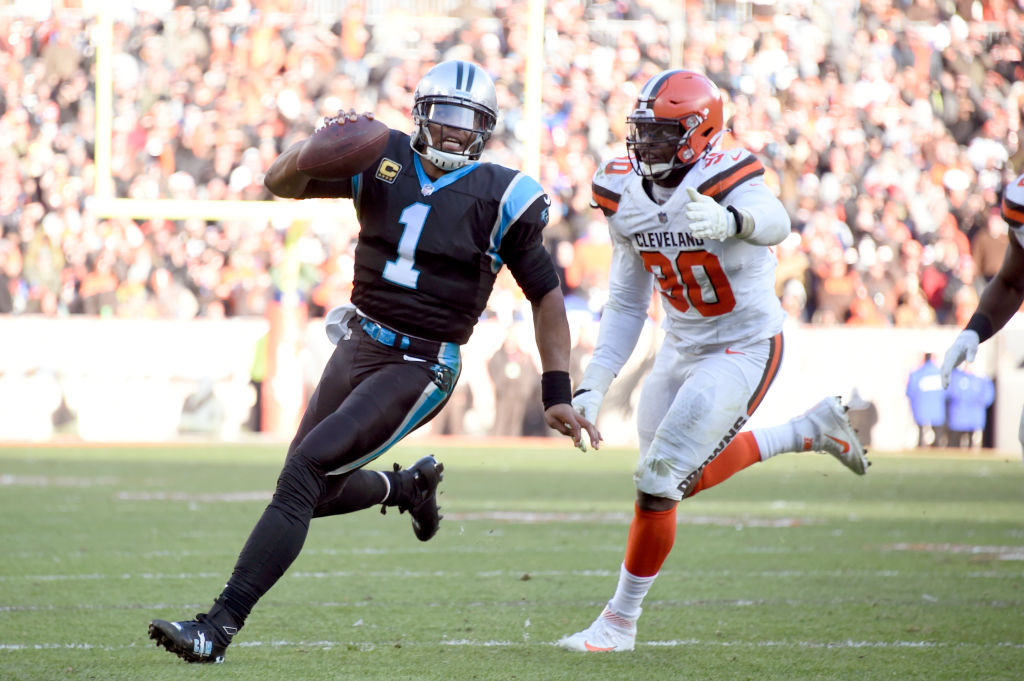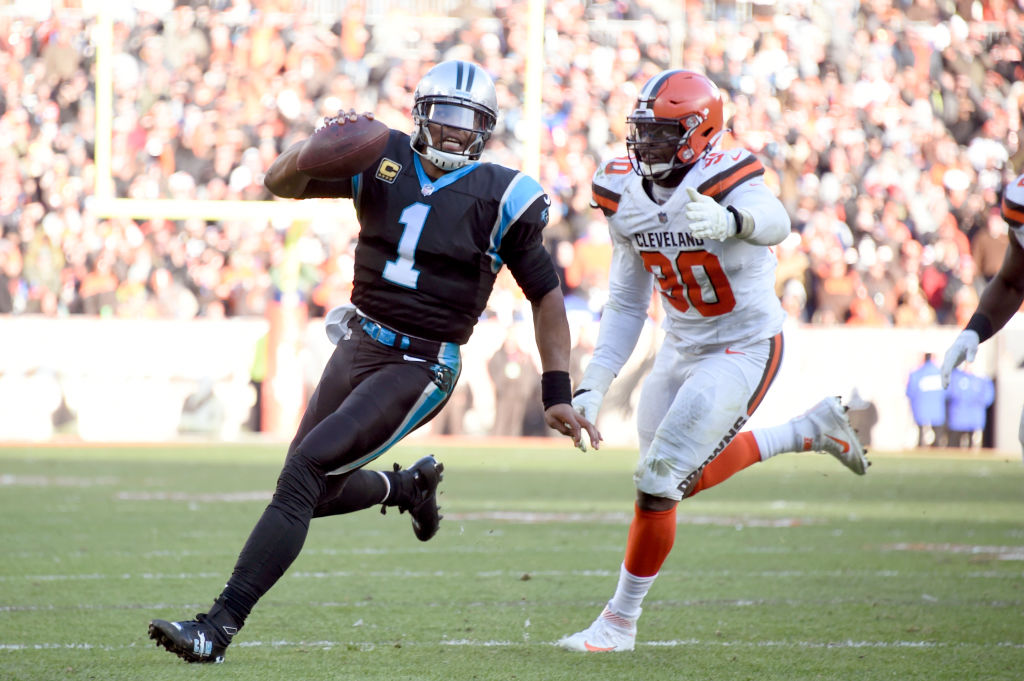 Looking at Newton's stat sheet from this year doesn't do him justice. He's had a great career. Even if it ended today, he'd be able to look back proudly and call himself one of the best quarterbacks of his era. In an article covering Newton's move to the season-ending injured reserve, ESPN threw out a few stats that show just how good he's been:

"Newton leads the Panthers in career touchdown passes (182) and rushing touchdowns (58). He is the first quarterback in NFL history with at least 50 rushing touchdowns, the most in league history. He is third on the NFL's all-time rushing list for quarterbacks with 4,806 yards. Michael Vick leads the way with 6,109, followed by Randall Cunningham with 4,928."

Newton and the Panthers have had issues in the last few seasons, to say the least. And this latest setback is certainly discouraging for both the team and the player. But the numbers outlined above show what a truly great player Newton has been during his career. The fact that Cam Newton is the franchise leader in both touchdown passes and rushing TDs proves how amazing his NFL career has been so far.

Cam Newton is the greatest QB in Panthers' history
Newton's injury even speaks to his greatness. While he can be a polarizing figure to some fans, there's no denying that Newton has often sacrificed his body for the good of the team to his own detriment. He does that to help the team while putting himself in great personal peril. He's clearly paid a significant cost for his high-risk style of play.

It would be a shame if Newton were remembered for his failures when he has so many successes to look back on. At the end of the day, he's a former NFL MVP who led a team to a Super Bowl and put it all on the line as a franchise quarterback. He'll certainly go down as the greatest Carolina Panthers' quarterback ever no matter what happens after this year.