Can Anybody Challenge Von Miller and J.J. Watt for the NFL Sack Title?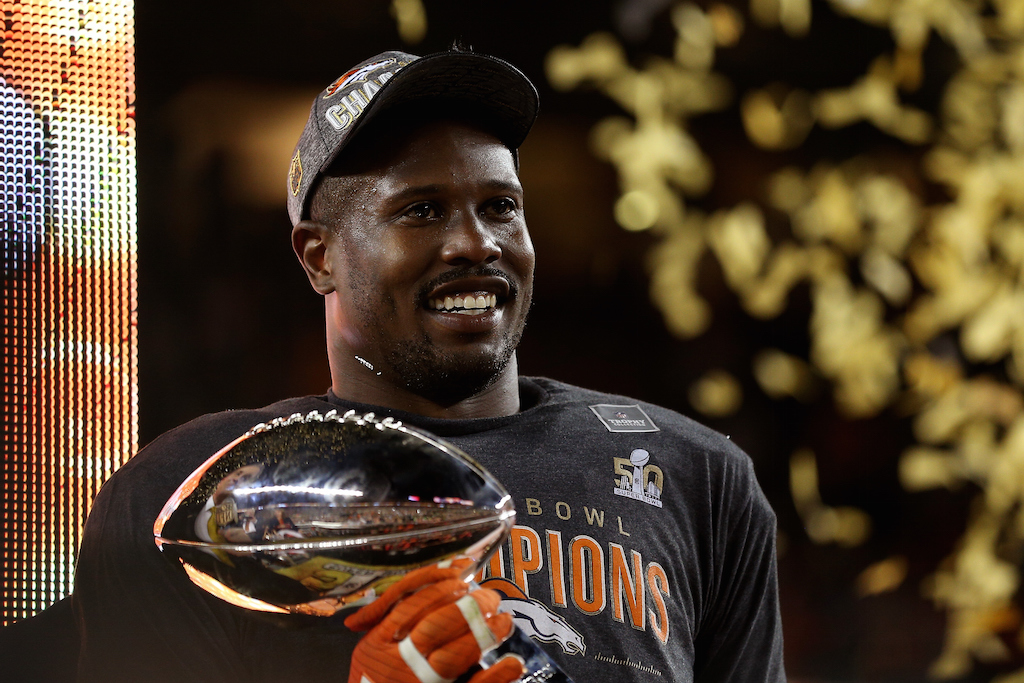 Outside of quarterbacks, pass rushers are the most valued position in the National Football League. The two best pass rushers in the league today are Denver Broncos outside linebacker Von Miller and Houston Texans defensive end J.J. Watt.
Miller, who has arguably the quickest first step in NFL history, is capable of single-handedly taking over games. As a pass rusher, Miller requires constant double teams from opposing offenses, freeing up his teammates for more 1-on-1 situations.
Watt is capable of recording sacks from literally any position along the defensive front. He has a relentless motor, and his raw power makes him nearly impossible for opposing offensive linemen to block. Watt should be even more lethal in 2017 with Jadeveon Clowney coming into his own on the other side of the Houston defense.
Given their proven dominance, it should come as no surprise that Miller and Watt are among the favorites to lead the NFL in sacks in 2017. Here's a look at the top-six contenders for the honor, according to the oddsmakers in Las Vegas.
Khalil Mack, DE/OLB, Oakland Raiders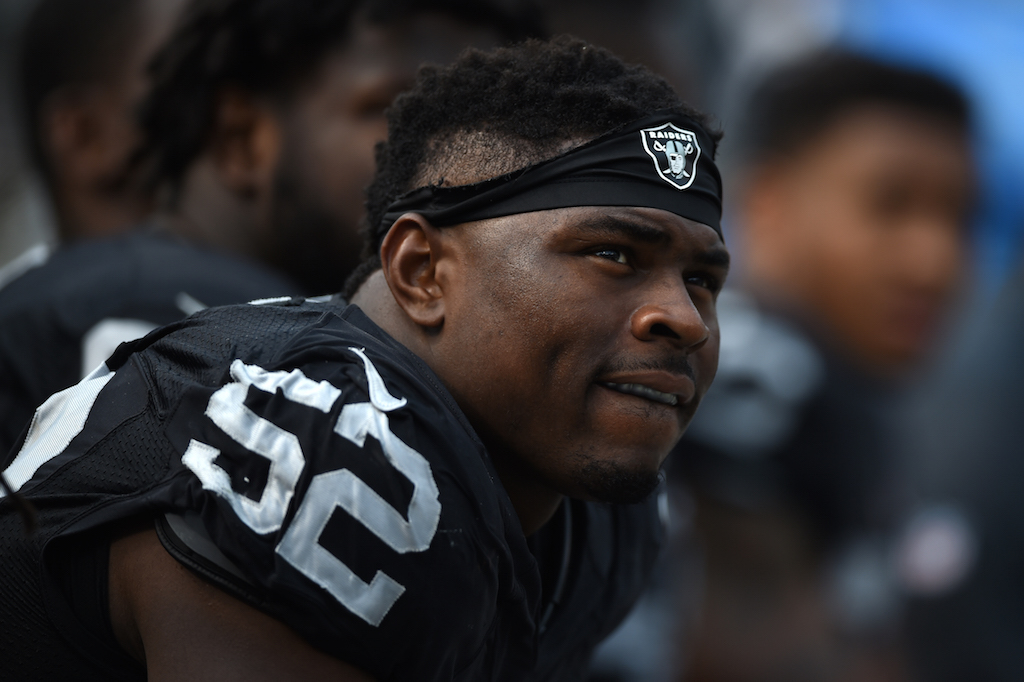 Vegas Odds: +900 (9-1)
Mack is undoubtedly one of the premier defensive players in the NFL today. In fact, he has proven All-Pro ability at two different positions (defensive end and outside linebacker). With that being said, when it comes to pure pass rush ability, the reigning NFL Defensive Player of the Year simply isn't on the same level as other players around the league. We would be surprised if he contends for the league-lead in sacks in 2017.
Justin Houston, OLB, Kansas City Chiefs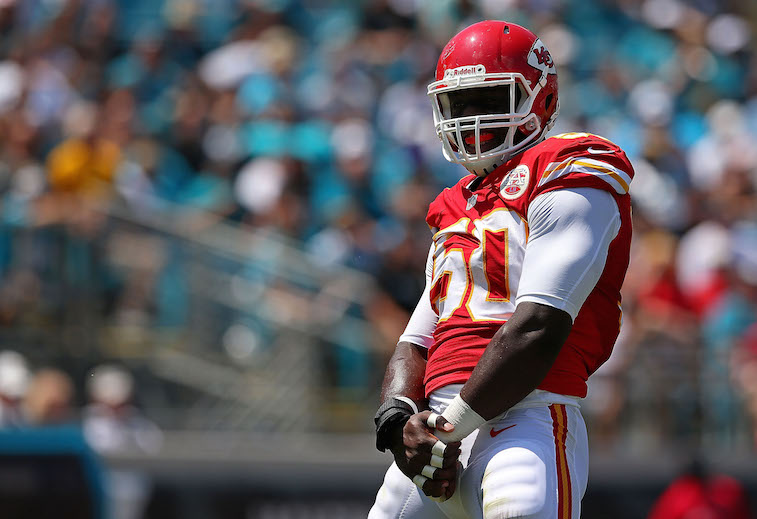 Vegas Odds: +800 (8-1)
Houston has struggled to stay healthy ever since landing his $101 million contract following the 2014 season. When he is healthy, though, he is absolutely one of the top pass rushers in the NFL.
Houston has gone on record saying that he is finally back to 100% heading into the 2017 season. If that proves to be true, his presence will be a huge boost for the Chiefs, and the former Georgia Bulldog will likely contend for the 2017 NFL sack title.
Von Miller, OLB, Denver Broncos
Vegas Odds: +800 (8-1)
We were shocked to see what the Vegas oddsmakers think of Miller's chances at contending for the 2017 NFL sack title. While he will see his fair share of double teams, and he won't have the added benefit of having DeMarcus Ware lined up on the other side of Denver's defense, there is simply no denying that there are times where Miller is unblockable. When it's all said and done, we would be shocked if the five-time All-Pro doesn't end up with 15 or more sacks in 2017.
Danielle Hunter, DE, Minnesota Vikings
http://www.gettyimages.com/license/610394882
Vegas Odds: +600 (6-1)
Hunter may be the best player in the NFL that nobody ever talks about. The 22-year-old defensive end is a physical specimen, and is coming off a 12.5-sack season in 2016. This year will be Hunter's first season as a full-time starter for Minnesota (he has one career start in two seasons), which means he will be on the field far more than he was in 2016.
After his breakout season last fall, opposing offensive coordinators are now aware of Hunter's ability. Nonetheless, he is talented enough to contend for the NFL sack title in 2017.
Joey Bosa, DE, Los Angeles Chargers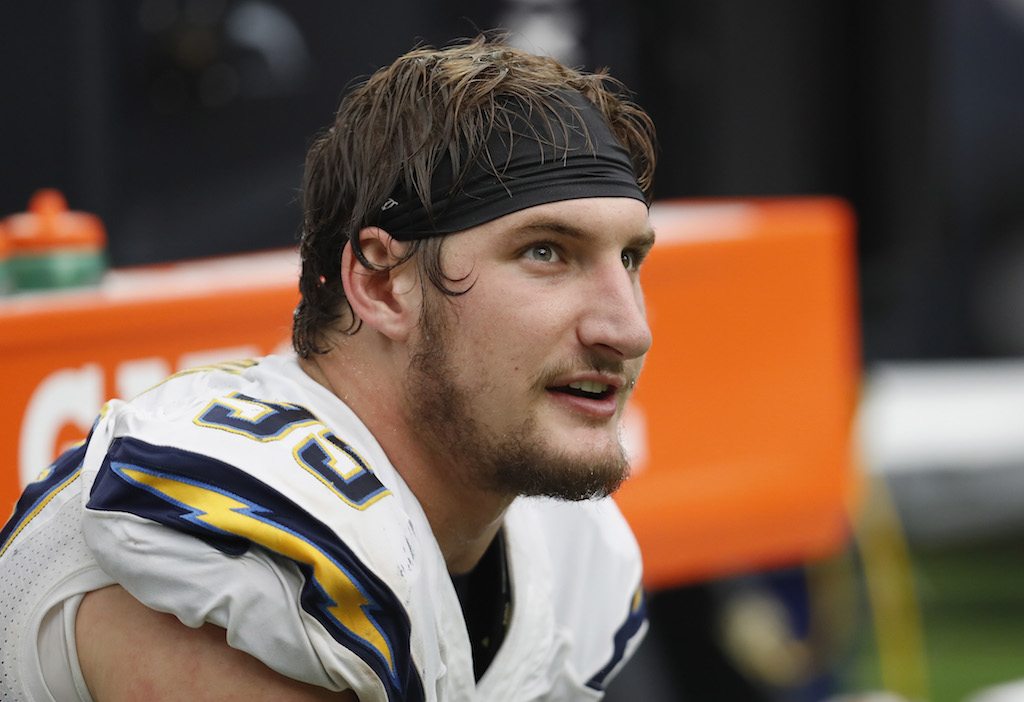 Vegas Odds: +400 (4-1)
Bosa drew comparisons to Watt leading up to the 2016 NFL Draft. By the end of his rookie season, it was beginning to look like those comparisons were spot-on.
Bosa recorded 10.5 sacks in 11 games in 2016. With an entire NFL offseason under his belt, he should only be better in 2017. With the former Ohio State Buckeye's All-Pro ability, and Melvin Ingram drawing attention from opposing defenses on the other side of the Chargers' defense, there is an excellent chance that Bosa will contend for the 2017 NFL sack title.
J.J. Watt, DE, Houston Texans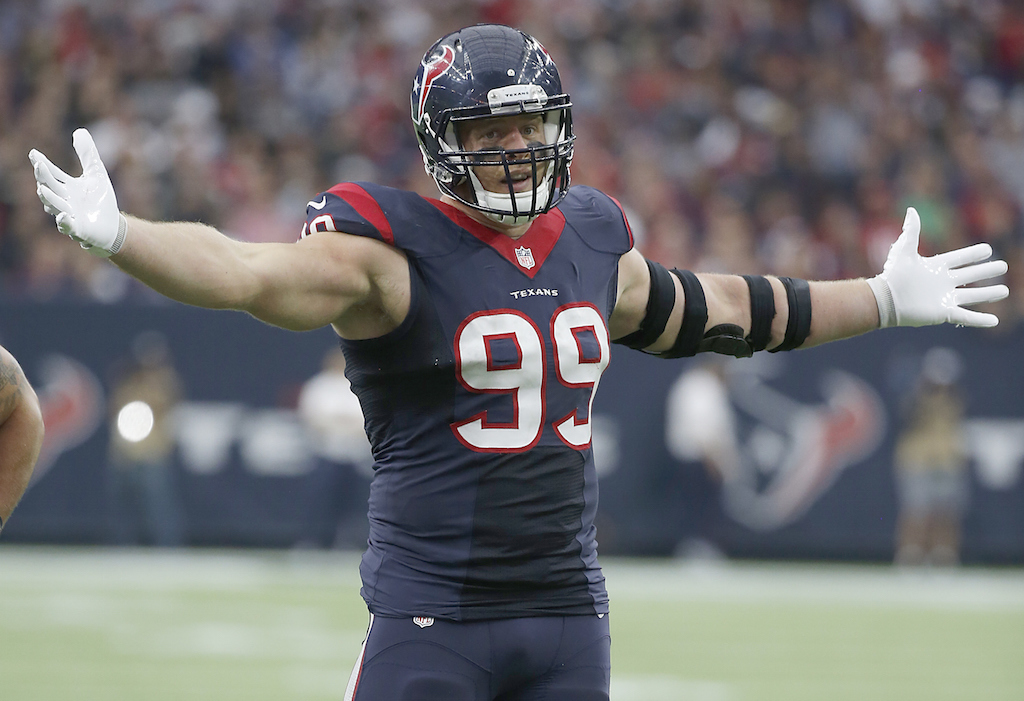 Vegas Odds: +220 (11-5)
From 2012–2015, Watt recorded 69.0 sacks while drawing constant double teams from opposing offenses. With the emergence of Clowney on the other side of Houston's defense, Watt should find himself in far more 1-on-1 situations this fall — if not, Clowney may contend for the 2017 NFL sack title in 2017. Expect to see Watt have a monster season this fall and seriously contend for his fourth career NFL Defensive Player of the Year award.
Statistics courtesy of Pro-Football-Reference. Odds courtesy of Sportsbook.ag.