Can Anyone Challenge Chris Sale in the American League Cy Young Race?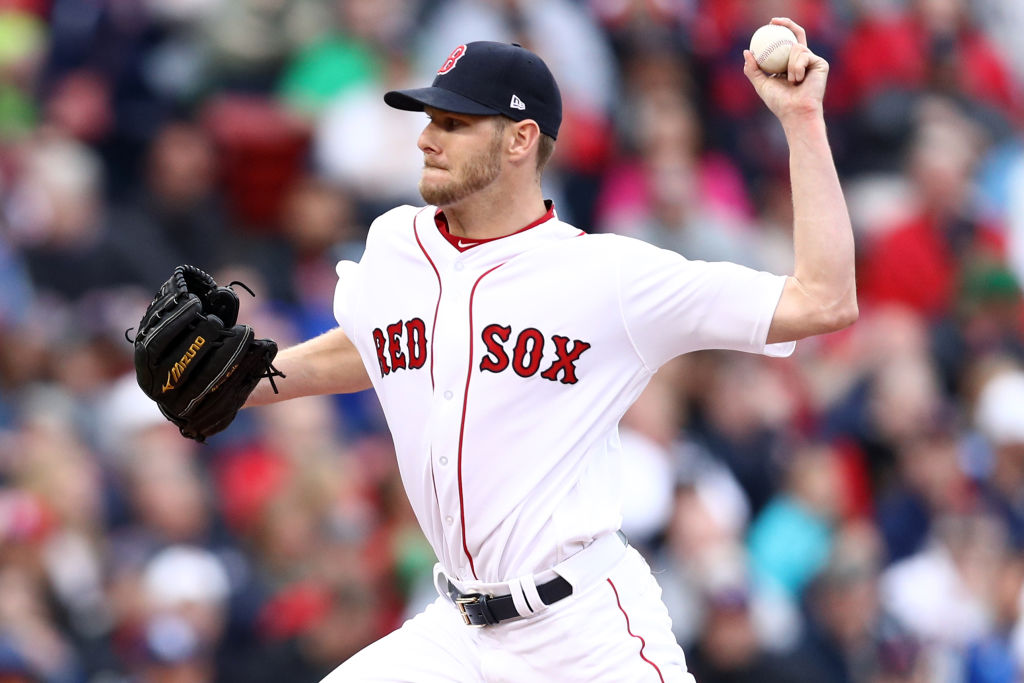 We're hitting the stretch run in Major League Baseball, with the division and wild-card races starting to take shape and the awards outlook for each league becoming more clear. Is there any doubt that Aaron Judge and Cody Bellinger will take home the Rookie of the Year awards in their respective leagues?
But what about the Cy Young award? A handful of players are having excellent seasons, especially in the American League. While the race may clearly favor one player over others, plenty can change between now and the end of September. Will any of the contenders in the American League Cy Young race be able to top Boston Red Sox left-handed starter Chris Sale?
[Note: We wanted to include Houston Astros pitcher Dallas Keuchel, who has a 1.67 ERA in 11 starts. But he currently is not qualified based on innings pitched.]

7. Marcus Stroman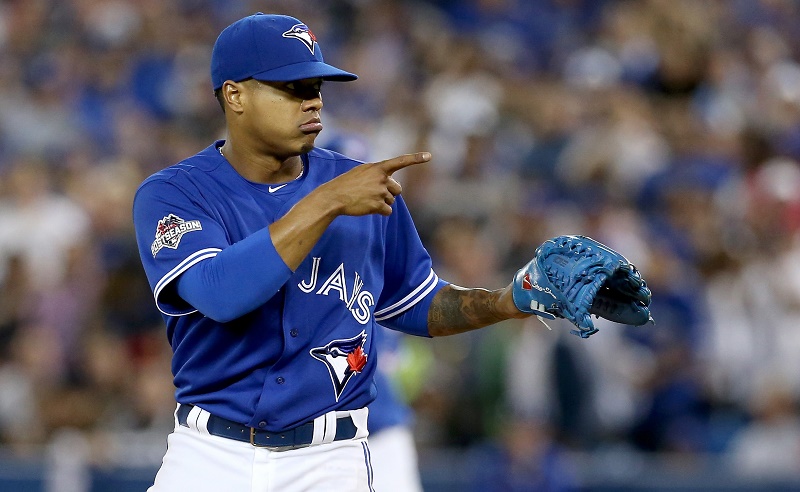 What a difference a year can make for Marcus Stroman. The Toronto Blue Jays right-hander is actually posting pretty similar numbers to his 2016 season, which most would consider a disappointment. His K/9 (7.5), BB/9 (2.6), and WHIP (1.263) are all very close, and his FIP (3.80) is actually slightly higher than it was in 2016 (3.71).
But Stroman has been very good in the run prevention department. He has stranded 80.3% of base-runners so far this season, compared to just 68.6% last year. That's a big reason for the drop in his ERA from 4.37 to 2.98. The ERA alone will get him a few extra glances from Cy Young voters this year, even if he probably doesn't come close to the top of the list.
6. Carlos Carrasco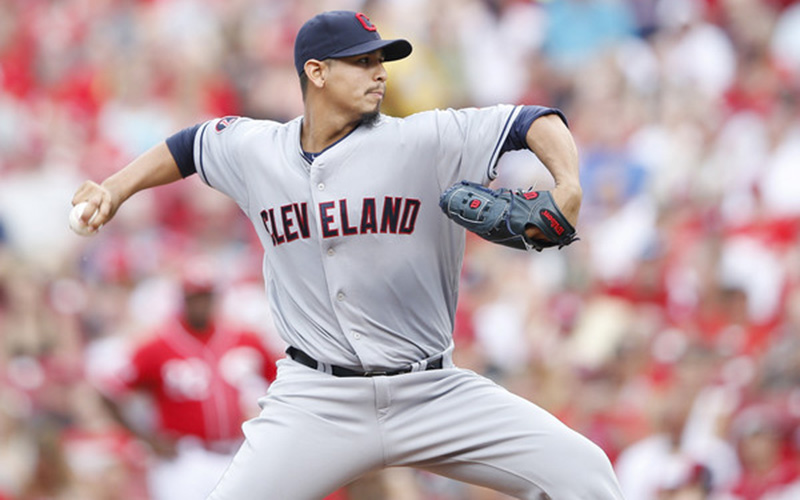 The Cleveland Indians' Carlos Carrasco is a 30-year-old right-hander who's having a really nice season. His 3.58 ERA probably wouldn't make you look twice, but his other numbers are some of the best of his career. Carrasco is striking out 9.9 batters per nine innings while walking 2.3. He's posting an excellent 1.095 WHIP and a 3.60 FIP.
The fact is, the Indians wouldn't rank first place in the AL Central without Carrasco, who has led Cleveland to a 15-5 record in his 20 starts. Six of his last eight starts have been quality starts. If he hadn't gotten hurt down the stretch and been unable to pitch in the postseason — including the World Series against the Chicago Cubs — it's possible that the Indians would've walked away with the trophy in 2016.
5. Chris Archer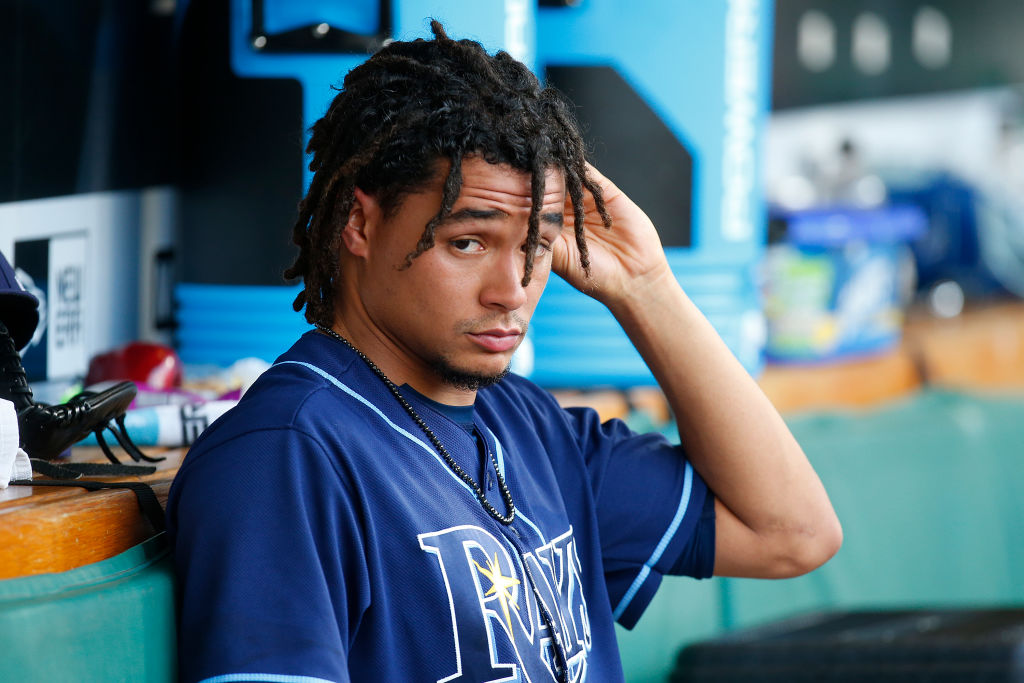 Much like Carrasco, many would look at Tampa Bay Rays starter Chris Archer and dismiss him based on a 3.77 ERA. But 2017 hasn't been like many seasons in recent history, with few pitchers representing the cream of the crop. With the juiced baseball, this is the kind of year when a 3.77 ERA might still get you a top-five Cy Young finish. Not to mention, the rest of Archer's external numbers have been phenomenal.
Archer has a 3.10 FIP so far this season with 11.1 K/9 and 2.9 BB/9. The 28-year-old has been dealing with trade rumors since last offseason, and all he has done in response is lead his team back from a slow start and into the thick of the AL East division race. Nine of Archer's last 12 starts for the Rays have been quality starts, which is an excellent example of how he gives the team a chance to win every single game.
4. Michael Fulmer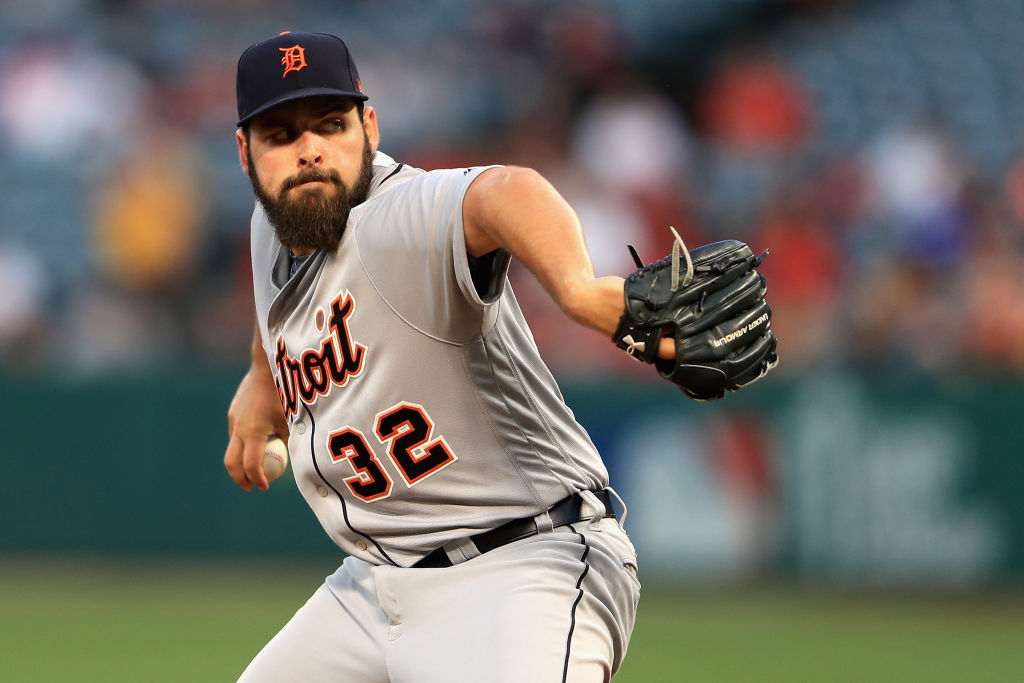 When Yoenis Cespedes broke out and led the New York Mets to the World Series in 2015, many looked back at the midseason deal the Mets made to acquire Cespedes from the Detroit Tigers like it was a major steal. Well, it still was. But that doesn't mean the Tigers didn't come away from that deal with something of value. That something is right-handed starter Michael Fulmer, who won the 2016 American League Rookie of the Year by posting a 3.06 ERA in 159 innings over 26 starts.
This season, Fulmer has been every bit as exceptional — and in some ways, even better. He has lowered his FIP from 3.76 to 3.35 while his ERA has jumped only slightly to 3.35 (a matching ERA and FIP? How strange). Fulmer is an ace in the truest definition of the word, having topped eight innings in four of his last six starts for the Tigers.
3. Luis Severino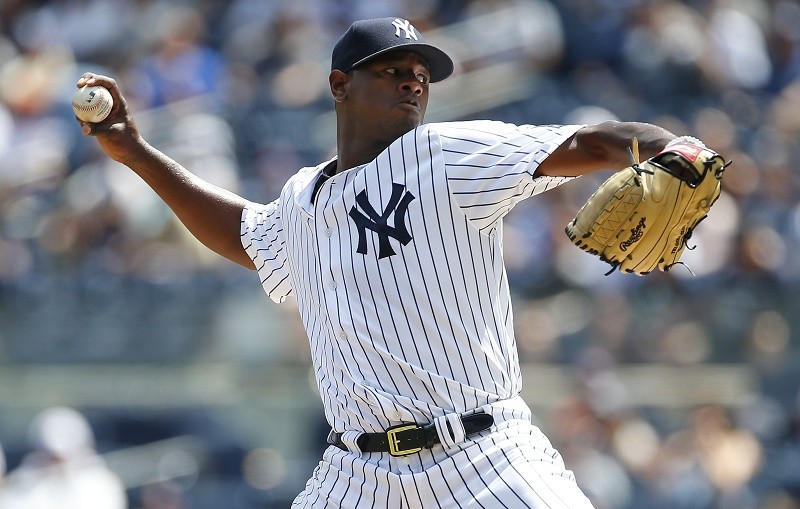 If you had tried to project New York Yankees starter Luis Severino coming into the 2017 season based on just his 2016 performance, putting him in the Cy Young balloting might have been the last thing you expected. He was actually bad enough that the Yankees moved him to the bullpen midseason. But the 23-year-old right-hander has insanely good stuff, something that his 5.83 ERA in 71 innings would not have told you.
But this season has been much better. Severino has started 20 games and thrown 127 2/3 innings, posting a 3.03 ERA, 2.95 FIP, 10.2 K/9, and 2.3 BB/9. He made his first All-Star team this year in what is his very first full season in the big leagues. Even more important: Severino has played a big role in helping keep the Yankees in the race in the AL East with the Boston Red Sox and Tampa Bay Rays.
2. Corey Kluber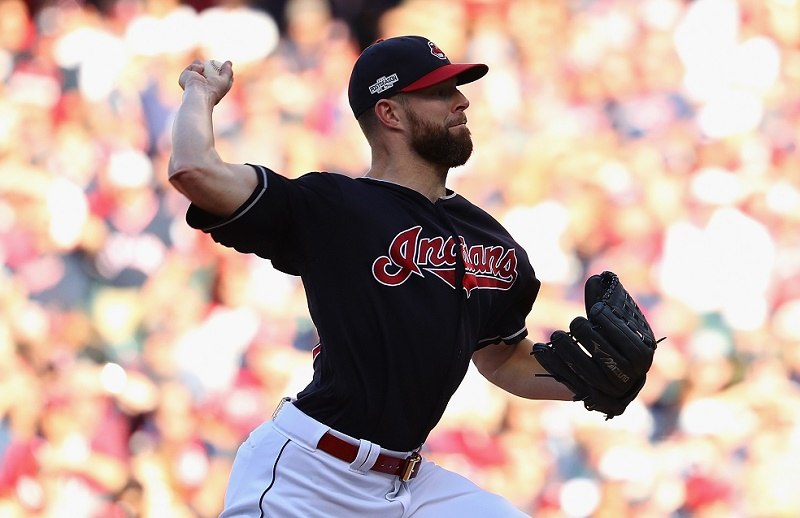 Cleveland Indians starter Corey Kluber took home the Cy Young award back in 2014, but in many ways he is having a better season in 2017. For his career, Kluber has a 3.26 ERA and 2.97 FIP with 9.8 K/9 and 2.1 BB/9 in 995 2/3 innings. He was electric in the postseason last year for Cleveland, starting six games and throwing 34 1/3 innings with a 1.83 ERA and 35 strikeouts.
This season, Kluber hit the disabled list in the first week of May with an ugly line. He had a 5.06 ERA and a .799 OPS-against in 37 1/3 innings over six starts. But he returned to the rotation a month later and has been lights out, making a strong push into the conversation for the AL Cy Young. Over his last 10 starts, Kluber has thrown 71 innings with a 1.52 ERA, a .451 OPS-against, and an absurd 108 strikeouts.
1. Chris Sale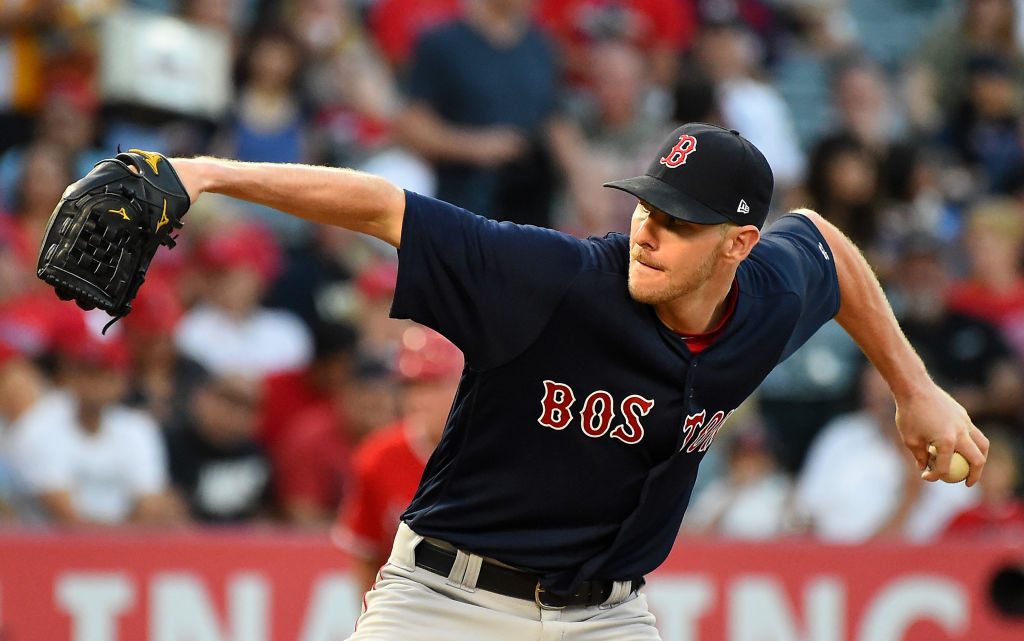 It's going to be tough for anyone to unseat Boston Red Sox left-hander Chris Sale from the top of this list. The Chicago White Sox famously acquired Sale in the offseason after he finished no worse than sixth in the Cy Young balloting in the last five years. Over that stretch, he posted a 3.04 ERA, 3.06 FIP, 10 K/9, and 2.0 BB/9 over 1,015 2/3 innings pitched for Chicago.
But Sale has raised his game in a Red Sox uniform. The 28-year-old has a 2.37 ERA and 1.92 FIP in 148 1/3 innings pitched, with 12.8 K/9 and just 6.2 H/9. Every single one of those categories leads the American League. If there is one blemish, it's that Sale had a tough month of May (4.24 ERA in 40 1/3 innings). But he's raised his game yet again, throwing 20 2/3 shutout innings over his last three starts.
Statistics courtesy of ESPN and Baseball-Reference.