Can Anyone in the NBA Today Catch LeBron in Triple Doubles?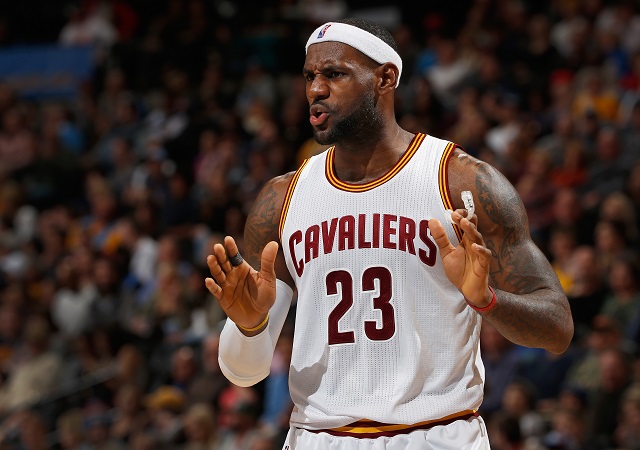 You may have heard that LeBron James notched his 38th career triple double against New Orleans earlier this season, going for 32 points, 12 rebounds, and 10 assists in a 118-110 victory. You may have also heard that it was all a bit of a hoax, as the NBA summarily went back and awarded one assist and one rebound to Tristan Thompson and Mike Miller, respectively. The net result, of course, is that LeBron James "only" has 37 triple doubles to his name, rather than 38. This is not, in the grand scheme of things, a very big deal, because not only is James still the best player in the league, he's also the active leader in triple doubles by a significant margin.
Among players who are still in the league, James is first, and his closest contemporary is Boston's Rajon Rondo, with 20. Beyond them, only Chris Paul and Kyle Lowry have recorded triple doubles this season — as James notched a "real one" in Detroit before the Pelicans game — although the year is still very young and there are more triple doubles to come. Needless to say, we're fairly confident in James's place atop this list, a position he's held since Jason Kidd retired to coach the Brooklyn Nets (Kidd retired with a staggering 107).  Mostly because we're not sure there are any other players left who could catch him?
To that end, who else is in the top 10 among active players? Let's examine it, with data courtesy of Basketball Reference, who still count James as 38, but are otherwise correct.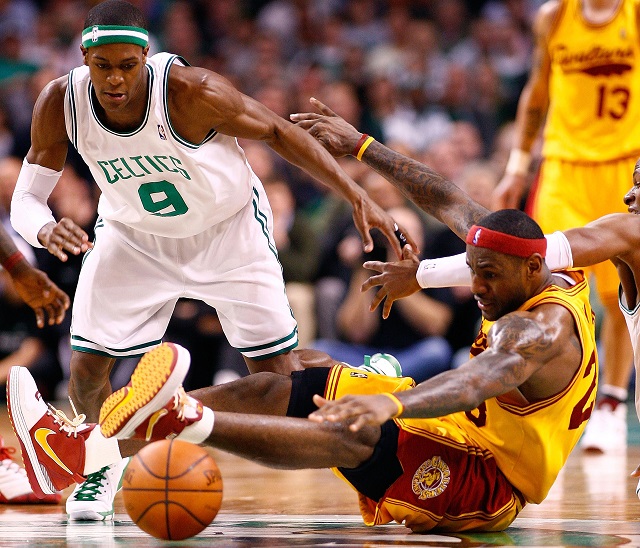 James and Rondo, as we've already covered, sit atop the active list with 38 and 20 triple doubles, respectively. Beyond them, rounding out the top five, are: Kobe Bryant (with 19), Kevin Garnett (with 16), and Chris Paul (with 12). Also of note: Lamar Odom, whose  NBA career is in limbo at the moment, also has 12. And that's it, as far as players in the league today are concerned. Of those, Paul is the most likely to continue to add to his total in a significant manner for the rest of his career, as KG and Kobe are not really the same kind of players they were when they were putting up numbers like that.
After that, it's a three-way tie for sixth place, as Andre Miller, Paul Pierce, and Andre Iguodala each have nine, while Russell Westbrook and Pau Gasol round out the top 10 with seven and six trip-dubs, respectively. Overall, though, this list is going to be headed by LeBron as long as he's in the league, regardless of how many statisticians mistake him for Mike Miller in the future. Don't worry about it, Mr. James. You're still a good basketball player.