Can Christian McCaffrey and Cam Newton Deliver for the Panthers?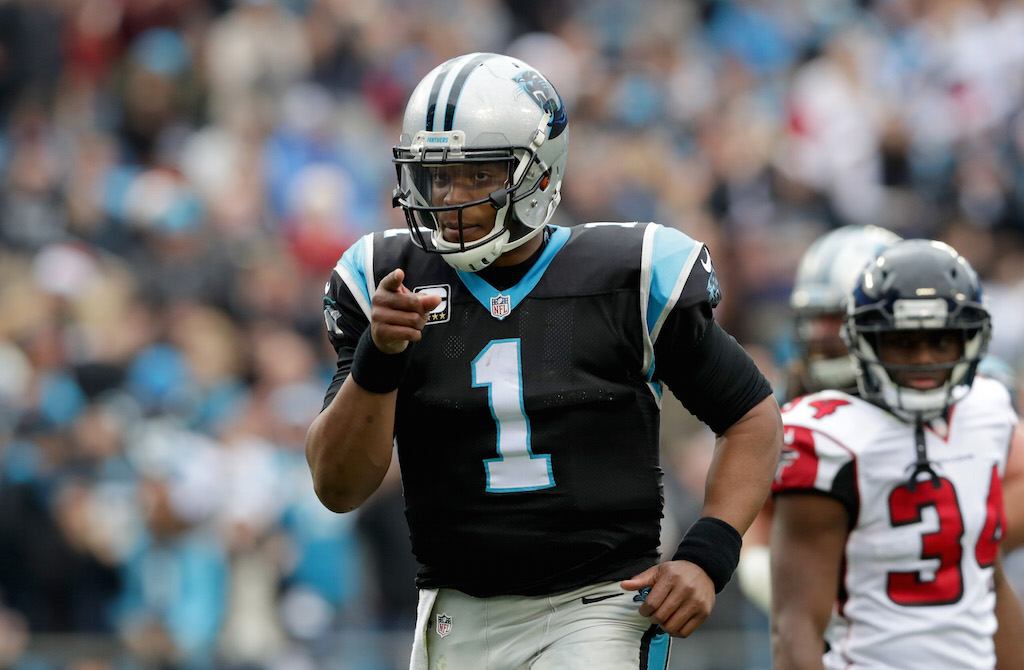 One year after reaching the Super Bowl — and losing — for the second time in franchise history, the Carolina Panthers came back down to earth. In 2016, the Panthers looked nothing like the 2015 squad that went 15-1 and put up a league-leading 31.3 points per game. Instead, Carolina scored 23.1 points per game (15th of 32), allowed 25.1 points per contest (26th of 32), and finished 6-10 on the year. Fortunately for the franchise, 2017 offers a shot at redemption.
By selecting Christian McCaffrey, a potential breakout rookie, with their first-round pick, the Panthers showed their desire to make life easier for franchise quarterback Cam Newton. While it's a start, the exciting partnership between these two studs isn't the only reason to feel optimistic about Carolina's chances in 2017. See for yourself.
Christian McCaffrey can do it all on the football field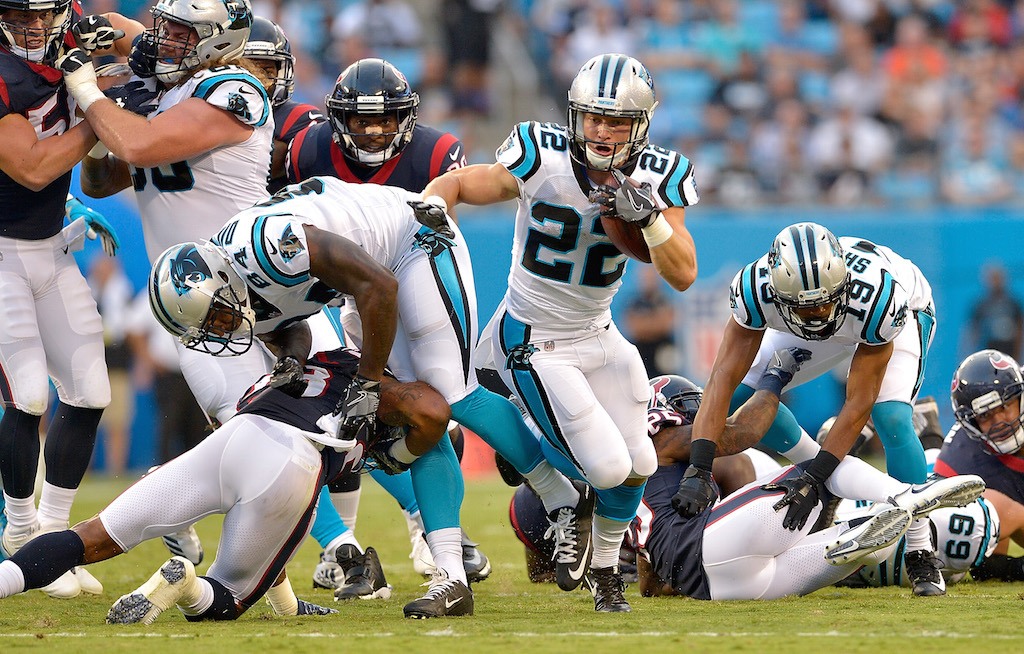 The Panthers didn't hesitate to select McCaffrey with the eighth overall pick in the 2017 draft because they know what he brings to the table. During his stint at Stanford, the All-American was among the most exciting players in college football. He decimated the competition in a multitude of ways, including returning both punts and kicks.
While many question whether McCaffrey has the size to be an every-down back in the NFL (for the record, we think he'll be just fine), there's no denying his ability to catch passes out of the backfield.
In fact, McCaffrey might very well be the best route-runner in the entire draft class. In McCaffrey, the Panthers have a versatile player who they can use to create countless matchup nightmares for the opposition. We can't wait to see how they unleash this weapon.
Curtis Samuel brings crazy versatility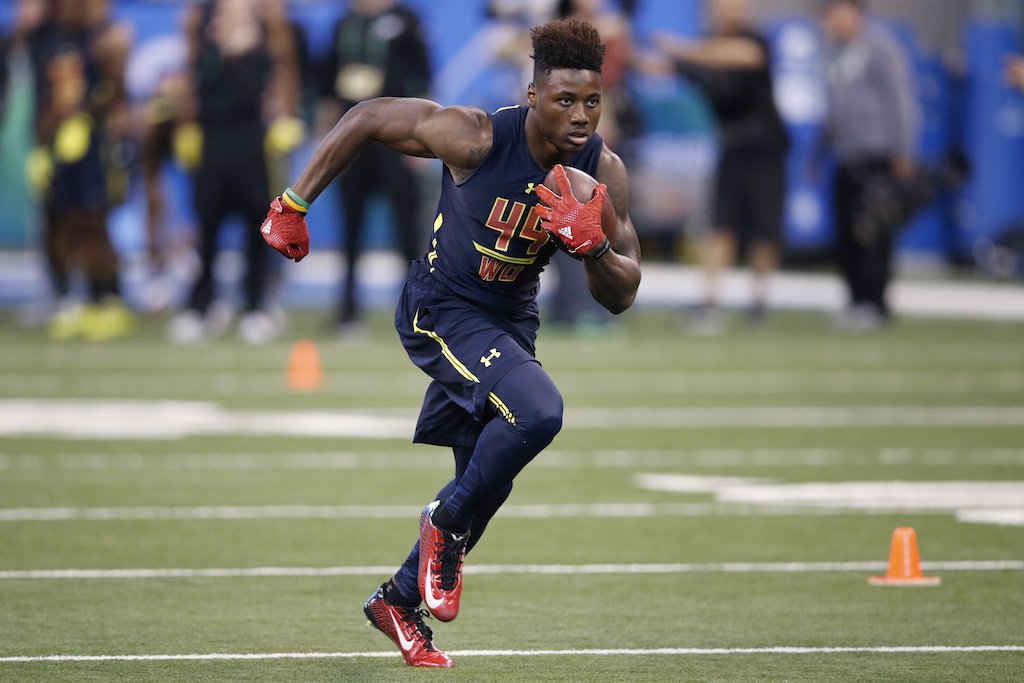 Speaking of versatile playmakers, the Panthers continued to add weapons to the offense, drafting Ohio State's Curtis Samuel with the 40th overall pick in the draft. Although the wideout-running back hybrid's collegiate numbers aren't nearly as eye-popping as McCaffrey's, he did run a blazing 4.31 40-yard dash at the NFL Combine.
Samuel is quick, fast, and nothing short of a big play waiting to happen. Talk about another dynamic player who will make Carolina's offense that much scarier in 2017.
Lighter load for Jonathan Stewart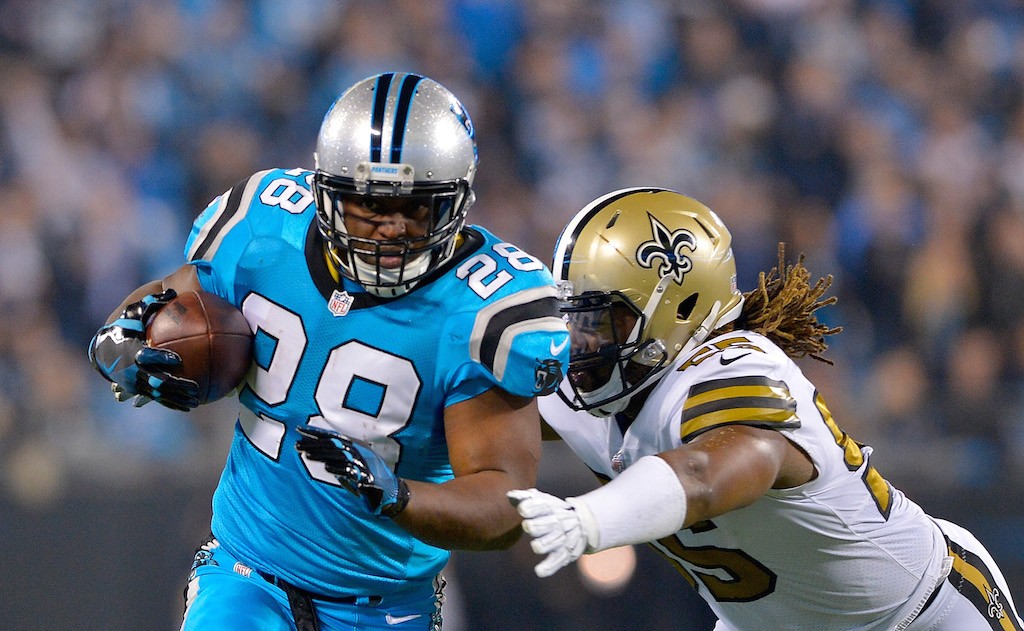 Jonathan Stewart followed up his 2015 Pro Bowl season with another solid campaign in 2016. The 5-foot-11 running back carried the ball 218 times, averaged 63.4 rushing yards per game, and finished the year with 824 yards on the ground and nine rushing scores. However, for the third straight season, Stewart played just 13 regular-season games.
Fortunately, the addition of McCaffrey means the Panthers won't be forced to run their veteran back into the ground. With fresh legs and a lighter workload, Stewart is destined to be an even more productive player moving forward.
Kelvin Benjamin can become elite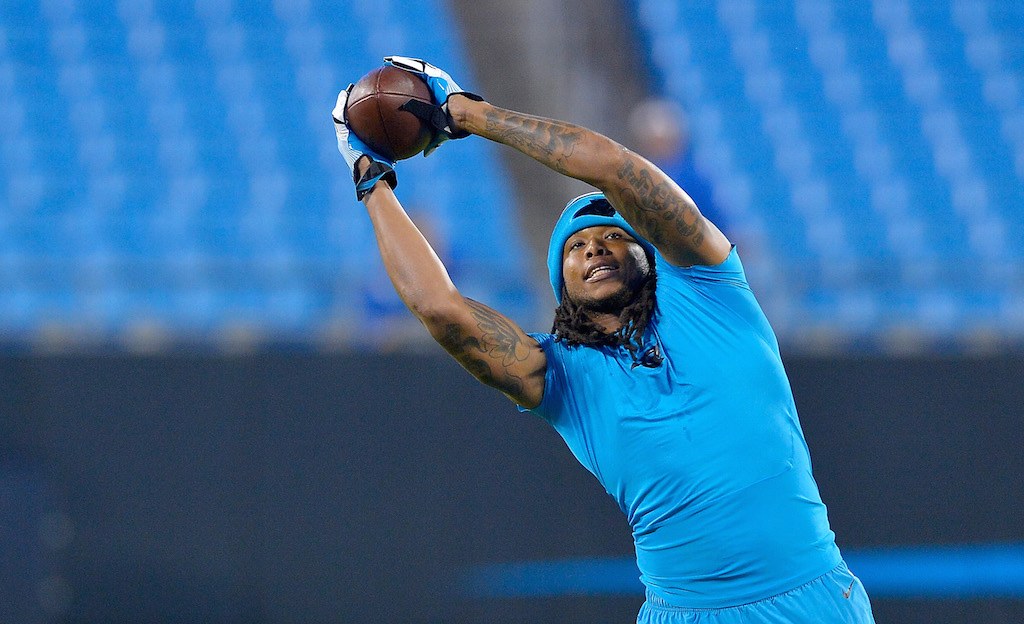 Nothing helps a team's passing game quite like an effective run game. If the Panthers get the job done on the ground, then it'll open things up through the air. And that should bode well for 6-foot-5 wideout Kelvin Benjamin.
With his size, athleticism, and impressive catch radius, the former Florida State product has a chance to be an elite receiver in this league. He didn't have a breakout season in 2016, but word out of camp is that Benjamin is preparing to rectify that in his fourth NFL season. Opposing secondaries, you've been warned.
'Iron sharpens iron'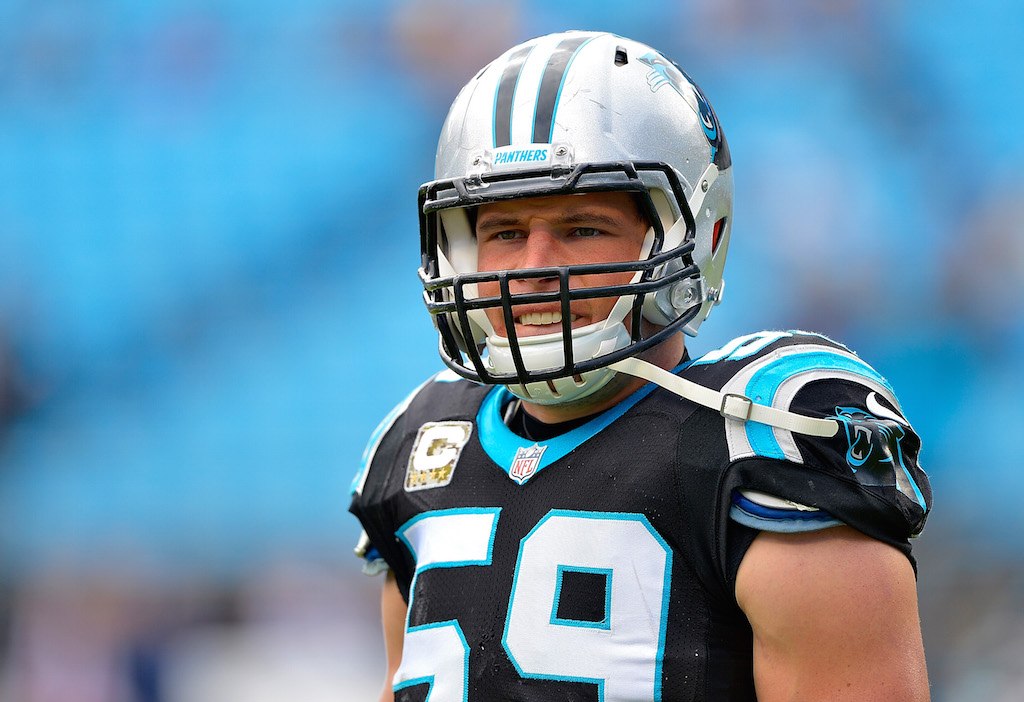 Luke Kuechly is easily one of the best linebackers in the National Football League. In five NFL seasons, the former Boston College standout has been to four Pro Bowls and earned three First-Team All-Pro honors.
The only thing that would truly prevent Kuechly from remaining among the game's elite would be another head injury.
Still, there's nothing like some good old-fashioned competition to keep a player on their toes. Going up against a player with McCaffrey's skill set day in and day out at practice will pay dividends for Kuechly come the regular season. After all, it's true what they say: "Iron sharpens iron."
Time for Cam Newton to have fun again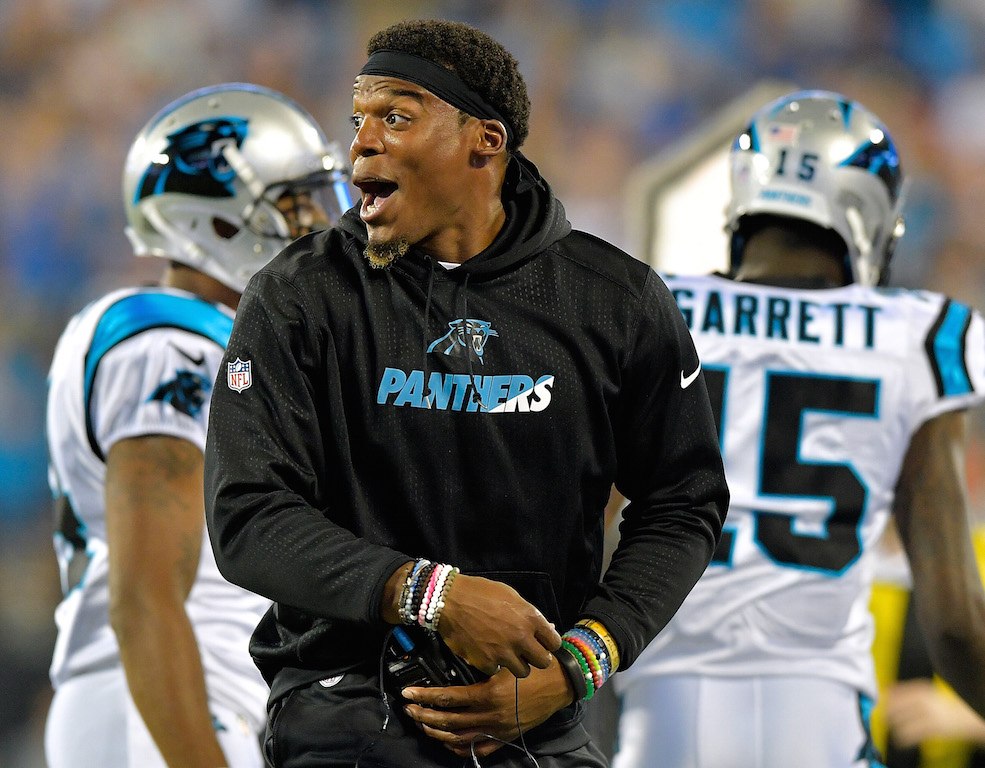 The 2016 season was rough for Newton. In fact, it was the sort of injury-plagued season he probably wished never happened. Luckily for him, things are looking up for 2017.
The former MVP looks as lean as ever, he has more weapons at his disposal on offense, and his confidence seems to be at an all-time high. When Cam is having fun on the field, the Carolina Panthers tend to thrive. That smile says it all. Newton is ready to get after it.
Statistics and information courtesy of Sports-Reference, NFL.com, and ESPN.