Can J.R. Smith and Jamal Crawford Still Play for NBA Teams This Season?
Two NBA stars that have not played this season are J.R. Smith and Jamal Crawford. Both of these guys, though, could be nice additions to teams that are looking to go deep in the playoffs. However, with this season being bizarre after the league suspended it due to COVID-19, can these two, still talented, NBA players actually play this season?
Jamal Crawford has been a good scorer in his career
RELATED: Jamal Crawford Broke Michael Jordan's Scoring Record in Final NBA Game
From the time he entered the league in 2000, Jamal Crawford has been an excellent scorer in the NBA. Playing for the Chicago Bulls, Crawford only scored 5.9 points per game in his first two seasons, and he only played in 23 total games in 2001-02. 
However, after averaging 10.7 points per game for the Bulls in 2002-03, he took a massive step in 2003-04 as he averaged 17.3 points per game. Crawford then played for the Knicks for over four seasons, and from the 2003-04 season with the Bulls through 2006-07 with the Knicks, Crawford averaged 16.6 points per game and 4.4 assists.
In 2007-08, Crawford scored a career-high 20.6 points per game for the Knicks. He then averaged 19.7 points per game for the Knicks and Golden State Warriors in 2008-09 before having a couple of nice seasons with the Atlanta Hawks. Crawford helped lead the Hawks to a 53-29 record in 2009-10 as he averaged 18 points per game and won the Sixth Man of the Year award.
In 2010-11 with the Hawks and 2011-12 with the Portland Trail Blazers, Crawford averaged 14.1 points per game. However, he then had five good seasons with the Los Angeles Clippers. In five years with the Clippers, Crawford averaged 15.3 points per game, averaging as much as 18.6 in 2013-14. He also won two Sixth Man of the Year awards during his time there. 
Crawford averaged 10.3 points per game in 2017-18 with the Minnesota Timberwolves and 7.9 with the Phoenix Suns in 2018-19. He, however, did not play this season. 
J.R. Smith has also been a solid player his entire career
RELATED: Why J.R. Smith Deserves More Credit For His Time on the Cavaliers
J.R. Smith first played for the New Orleans Hornets in 2004-05 and 2005-06 and averaged 9.2 points per game in those seasons. In the next five seasons, though, he played for the Denver Nuggets, which is where he became a star. Smith averaged 13 points per game in 2006-07 for the Nuggets. Then after scoring 12.3 points per game for the Nuggets in 2007-08, Smith scored 15.2 points per game in 2008-09. He also helped the Nuggets become an excellent basketball team that year too. 
In 2008-09, the Nuggets went 54-28, the most wins for the team since the 1975-76 season. They also reached the Western Conference Finals that year.
Smith then played for the Nuggets in 2009-10 and 2010-11 (and he averaged 15.4 points per game in 2009-10). Then he played for the New York Knicks. 
After only playing in 35 games in 2011-12, Smith had the best season of his career in 2012-13. He averaged 18.1 points per game and 5.3 rebounds for the Knicks, both career-highs. He ultimately won the Sixth Man of the Year award too.
Smith then played in one season, and a part of another one, with the Knicks in 2013-14 and 2014-15. However, during the 2014-15 season, Smith began playing for the Cleveland Cavaliers. 
During five separate seasons with the Cavaliers, Smith averaged 10.3 points per game. He also went to four straight NBA Finals with the Cavaliers and won an NBA championship with them in 2016. 
Smith only played in 11 games in 2018-19, though, and has not played since. The Cavaliers waived him in July 2019, according to NBA.com. 
Can either one of them play this season?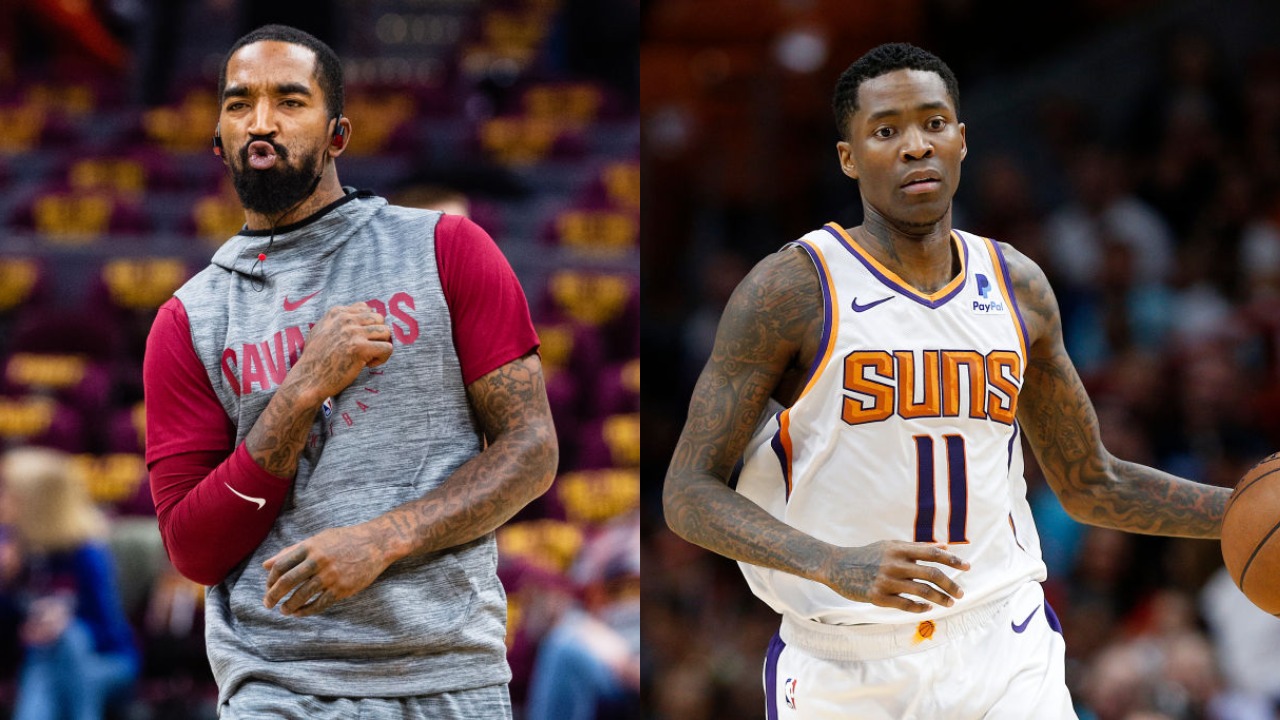 RELATED: J.R. Smith Was Once Fined $25,000 for Tweeting an Inappropriate Photo
It looks like the NBA will be returning this season with 22 teams playing in Orlando. However, the league is now trying to figure out how teams will replace players who suffer serious injuries or test positive for COVID-19 while they are there.
This is not certain yet, but ESPN reports that players who will be eligible to replace players will probably have had to be signed in the NBA or G League or be on training camp contracts this season. If these are the restrictions that the NBA decides to go with, then Jamal Crawford and J.R. Smith will, unfortunately, not be able to sign with teams.
We all want to see Jamal Crawford and J.R. Smith helping NBA teams during the playoffs this season. From what things are looking like, though, this is probably not going to be possible. Maybe we will see them again next year.
Stats courtesy of Basketball Reference