Can Nick Kyrgios Be Tennis's Next Superstar?
Does professional tennis have a rising superstar? Some believe that he's already there, but he just needs to realize this himself. Nick Kyrgios has become a polarizing presence in men's tennis. On the one hand, when he is fully engaged, he can go toe-to-toe with Raphael Nadal, win tournaments, and get the crowd on his side with his down to Earth demeanor. On the other hand, he is a player who is prone to theatrical antics that some deem to be unsettling.

Nick Kyrgios has the talent to be a superstar, but will he be able to realize these talents and rise to those ranks himself?

The rise of Nick Kyrgios
Nick Kyrgios, who was born in Australia, is just 24 years old. He has a 150-88 career record, nearly $8 million in career earnings, six titles to his name, and is currently ranked No. 27 in the world. According to his bio on the ATP's official website, he began playing tennis at the age of six with his mother. He made his professional debut as a teenager in 2013.

He made a name for himself after defeating Rafael Nadal at Wimbledon and has seen sporadic success since then. Recently, his name has been getting bigger both in part due to his skill, but also due to his knack for theatrics. Depending on who you ask, these theatrics can be an entertaining part of a traditionally reserved sport or a meaningless distraction
Criticisms
Some believe Kyrgios could be a top tennis talent if he wanted to be. While he plays tennis professionally, he often shuts down and plays as though he does not want to be there, especially if he feels the umpire's calls are not going his way. He's loud, opinionated, and occasionally goes into fits of rage involving water bottles and rackets alike.
Some question whether Kyrgios even wants to be a tennis player. A look at his Twitter biography may have the casual observer thinking he was a member of the NBA's Boston Celtics, of which he is a big fan. When things go his way, he seems happy to be on the court, but when things are not, he gets heated. That was on display in Cincinnati, where Kyrgios butted heads with an official, broke two rackets in a bathroom break, and cursed at him upon leaving the field. The result was a $167,000 fine.

Nick Kyrgios as a cult hero
This same thing that makes him something of a cult figure to other factions of tennis fans. They view his antics as the actions of an anti-establishment hero who is just trying to have some fun out on the court. While others see Kyrgios' theatrics as a detriment to the game and himself, these people see him as a source of amusement in a sport that can be perceived as joyless and full of itself.

Kyrgios' reputation might remind fans of the one that John McEnroe perfected . He's loud, occasionally profane, entertaining, candid with his emotions, and downright angry. Yet at the end of every match, you may see him making a child's day by giving away a racket, crowdsourcing his next move, or thanking his smoothie guy following a tournament victory.

Can he do it?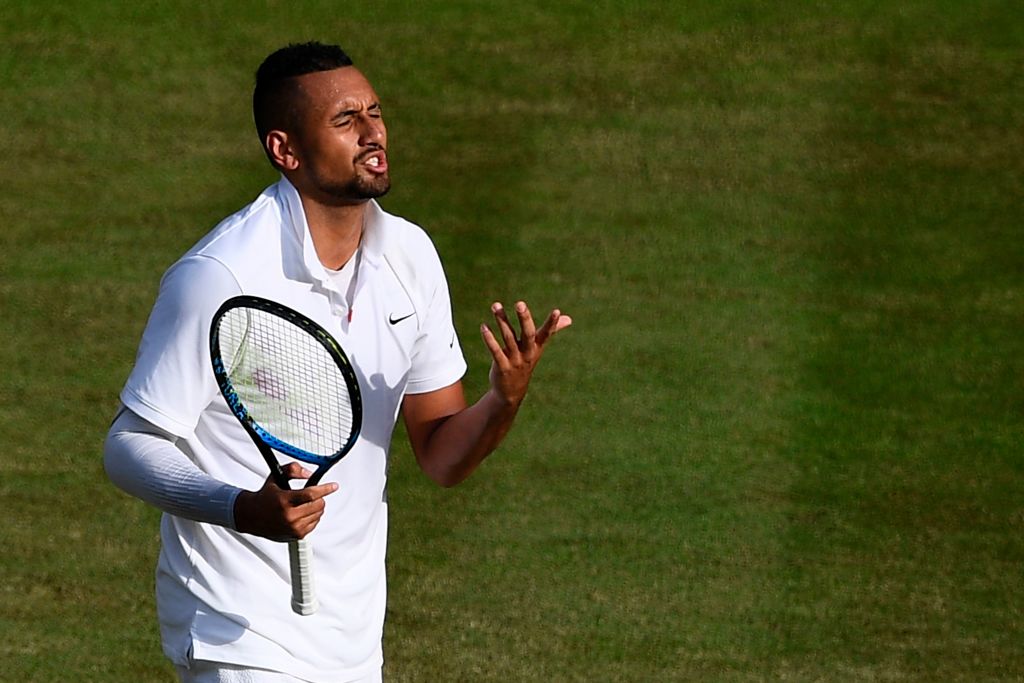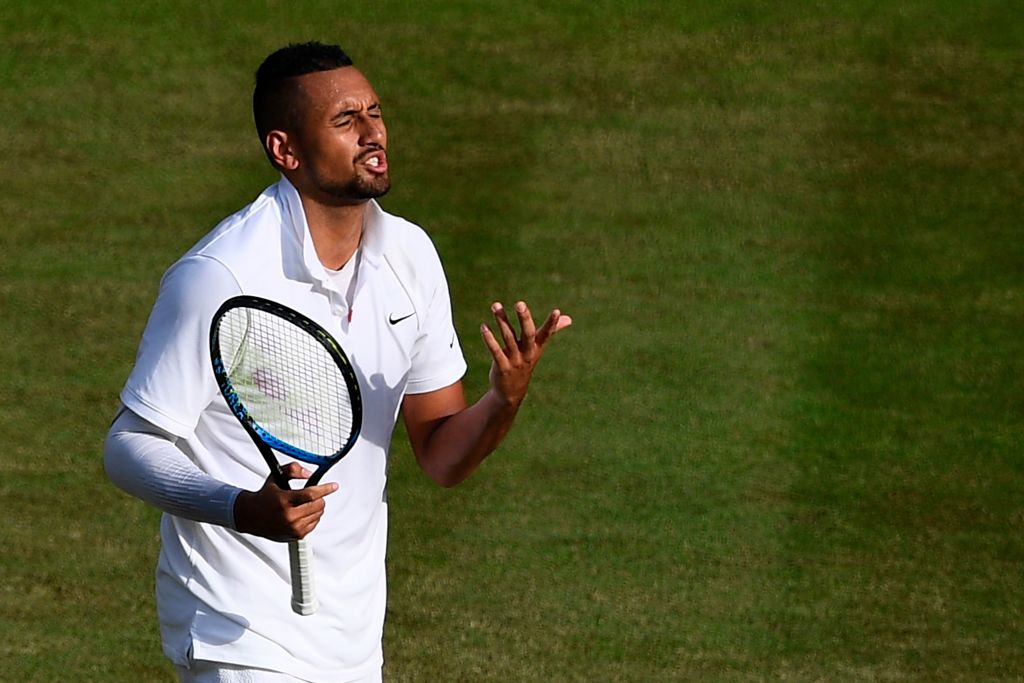 His antics may turn some people off, but they also are what could make Nick Kyrgios a household name if he can match his vibrant personality with his performance on the court. Sports fans, advertisers, and media love to have a polarizing figure like Kyrgios who can help garner attention to a sport that not everyone enjoys.
Whether or not he realizes it, Kyrgios could be the superstar that professional tennis needs. The only question is whether or not he will allow for this to happen.