Can Notre Dame Make a Run in the NCAA Tournament?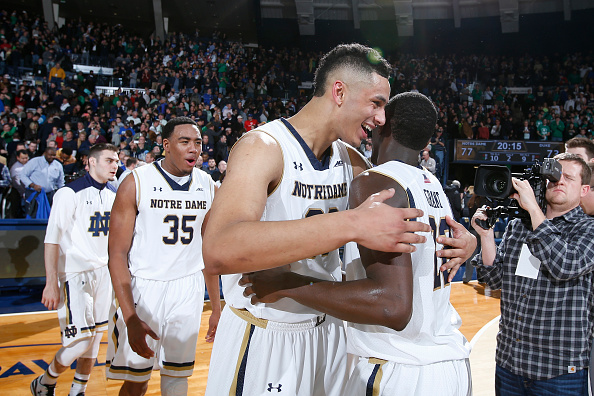 The Kentucky Wildcats are the best team in men's college basketball this season and good luck finding anyone willing to say otherwise. That's what happens when you finish the regular season 34-0, take home both the SEC regular season and tournament titles, and dominate opponents on both ends of the floor. John Calipari's young Wildcats are so talented that he doesn't have substitutes, he has reinforcements.
Common sense says that this group, when it's all said and done, will be the last team standing. But just because this outcome seems to be the consensus among most, that doesn't mean you shouldn't still fill out your bracket. After all, this is still March Madness we're talking about; anything can happen. And sometimes, all it takes is for the right team to get hot at the right time. Then all bets are off.
There are few teams in the country right now that seem to be peaking. But as we have seen in past years, it's these programs that can become the most lethal when the tournament rolls around. Everything they've been working on throughout the season finally starts to click and it appears as if they're on the verge of taking their game to a whole new level. It's difficult to describe this scenario, but you know it when you see it. And right now, it seems like the Notre Dame Fighting Irish are reaching that point. And we can't help but wonder if this is the team destined to make a run in the 2015 NCAA Tournament.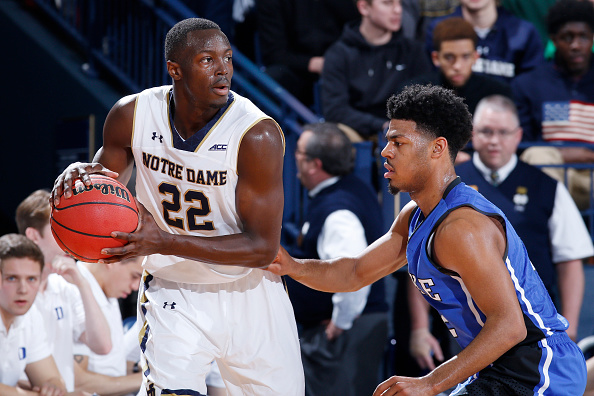 Back in February, when the Fighting Irish were getting manhandled in Cameron Indoor Stadium, it would've seemed crazy to suggest that this team was capable of doing damage in the postseason. However, ever since that 30-point beat down at the hands of Duke, Notre Dame has done nothing but play high-quality basketball. They have now won eight of their last nine games, including capturing the ACC tournament title. Perhaps they could be ready to take the next step. The pieces to do so are certainly there.
Coach Mike Brey's squad has found success because they are one of the most offensively efficient teams in the land. The Fighting Irish lead the nation with an offensive rating of 121.3 and this has played a major part in them going 29-5 on the year. Another important element to this team is their maturity. The Irish have a lot of upperclassman on their roster and this experience could pay dividends in the tournament. Led by senior Jerian Grant, who is averaging 16.8 points, 3.0 rebounds, and 6.6 per game, Notre Dame plays with a lot of tenacity, poise, and heart. The only way to advance in the NCAA tournament is if you don't get rattled by the big stage. And so far this season, no matter has been too big for this bunch.
For all we know, Kentucky is going to barrel through the rest of the field on the way to completing their perfect season. But maybe that won't happen. Maybe they'll come up against a fearless opponent whose confidence has them believing they can beat anyone. This is a team where everything is clicking, they're firing on all cylinders, and they can't be stopped offensively. There's no telling if this will actually happen, but given the way they've been playing lately, it's not safe to count out the Notre Dame Fighting Irish.
All statistics are courtesy of SR/College Basketball and ESPN.go.com.