Can Someone Save Anthony Davis From the Pelicans, Please?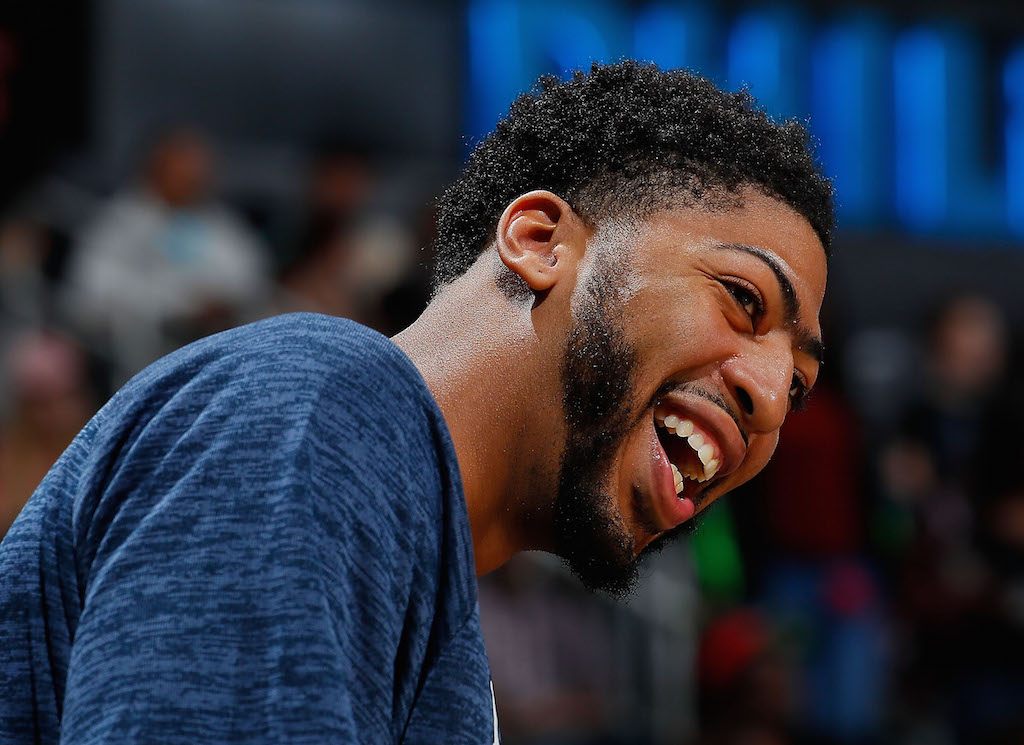 All too often, we as sports fans sit back and watch teams consistently squander generational talent. Rather than supplying these players with the necessary means to succeed, franchises do them a disservice, opting instead to put them in a position where they must carry the weight of an entire organization on their shoulders. No matter how gifted a player is, this role cannot be easy. Just ask New Orleans big man Anthony Davis.
After playing in just 61 games in 2015–16, the three-time All-Star began the new year with arguably the most impressive season-opening performance in NBA history. In 41 minutes, The Brow knocked down 17 of 34 shots, hit 16 of his 17 free-throw attempts, and finished the game with 50 points, 16 rebounds, five assists, seven steals, and four blocks. In case you wonder, no, those sort of numbers have never been posted in an NBA game before. Ever.
Unfortunately, in the end, it didn't make a single difference, as the Pelicans still fell to the Denver Nuggets 107-102. And therein lies the problem; one we don't see going away anytime soon.
Following his team's opening-night victory, Nuggets coach Mike Malone talked about his group's defensive mindset; particularly how limiting Davis wasn't exactly a top priority: "When you play against a great player, you have a problem you need to answer: Are you going to shut him down and create problems elsewhere or are you going to let him get his and hope nobody else goes off?"
In this case, the Nuggets opted for the latter — and it paid off. While Davis connected on 50% of his shots, the rest of the Pelicans only combined to go 21 for 58 from the field. Given the club's uninspiring roster, something tells us this will be a regular occurrence. As it turns out, if you listen to the Pelicans superstar speak, it appears he has the same expectations: "I'm going to have to — probably not 50 every night — but try to get somewhere along those lines every game to give ourselves a chance,"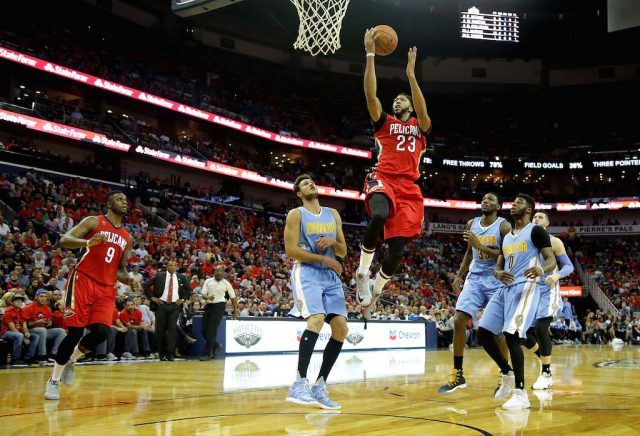 If you look at his overall production since entering the league as the No. 1 overall pick back in 2012, Davis makes it clear that he is more than capable of putting up big numbers on a nightly basis. At 6-foot-10, 253 pounds, AD shoots nearly 50% from the field on average. He can connect from long range (he shot 32.4% from three in 2015–16), protect the rim, and handle the rock like a guard. Simply put, from a basketball perspective, he can do it all. However, he can't do it all by himself.
When the Pelicans went 45-37 in 2014–15 and made the postseason as the No. 8 seed in the Western Conference, many of us felt it would be the franchise's turning point. From that point on, with a player like Davis at the forefront, New Orleans was destined to be a perennial playoff team. The Pelicans would eventually (hopefully) improve enough to become a legitimate, annual title contender. But that hasn't happened. In fact, after finally getting its first taste of success, the team actually regressed last season. From what we can tell, unless something changes, and changes quickly, things will only continue to go downhill.
Players like Anthony Davis don't come around often. With his combination of size, skills, instincts, and basketball IQ, he has all the tools to become a once-in-a-generation superstar. Barring any further injuries, Davis will, one day, be the best player in the National Basketball Association. He's just that good. But, as we've seen before, one man alone can't win a title.
The New Orleans Pelicans are doing themselves a disservice. Their star player is just 23 years old, yet they've done little to improve his chances of becoming an NBA champion (they currently sit two games outside the playoffs, with the West's 8th seed currently held by the Sacramento Kings. No, that's not a typo). Not only is that sad, it's downright unacceptable. As he ages, Davis will continue to improve as a basketball player. This is pretty much a guarantee. Do the Pelicans have what it takes to keep up with him? That we don't know.
It's been said before that "the saddest thing in life is wasted talent." We can't argue with that. But what about those who waste other people's talent? Let's not pretend they deserve a pass.
Statistics courtesy of Basketball-Reference, ESPN, ESPN Stats & Info, and Elias Sports Bureau.