Can the Chiefs Afford to Keep DT Chris Jones?
When the franchise tag period opened at the end of February, the short-term fate of defensive tackle Chris Jones got sealed almost immediately. Fresh off productive back-to-back seasons, however, Jones likely won't play through the 2020 season under the tag. He has the makings of a franchise player.
The Chiefs' front office faces many big decisions. From picking through a robust free-agent market to hammering out decent contracts with a Super Bowl-winning 2019 core, it'll be a complex offseason in Kansas. Will the Chiefs figure out how to keep Jones when it's all said and done?
How Chris Jones set the tone for his future with the Chiefs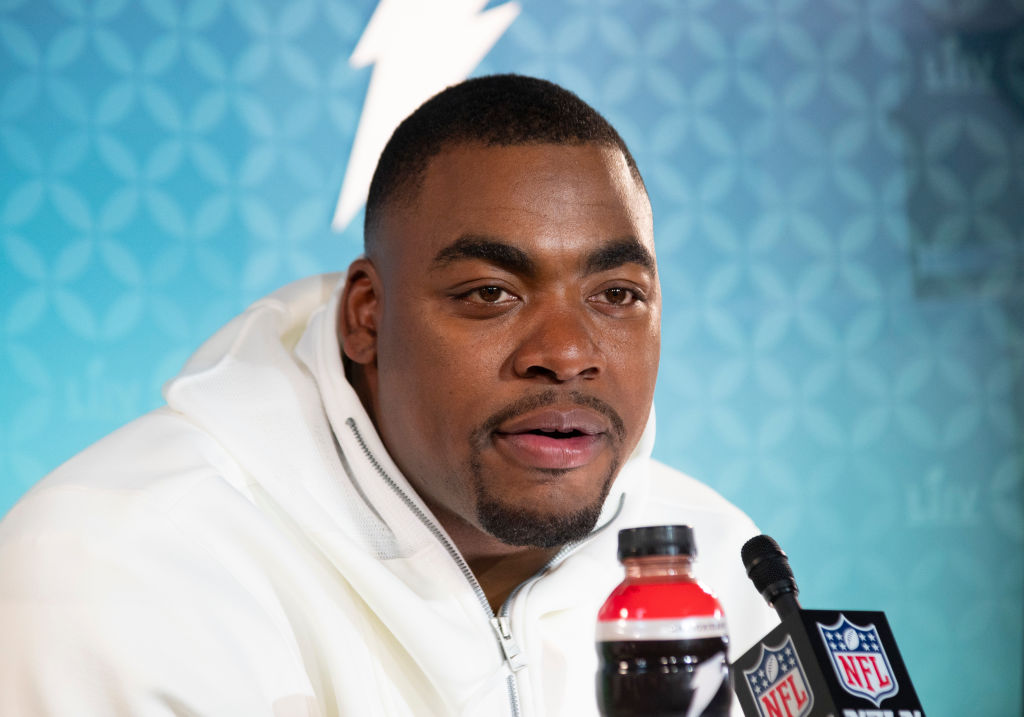 Across 2018 and 2019, Jones established himself as an elite pass rusher. He had a record-setting 11 sacks across consecutive games in 2018 and ended the season with 15.5 overall. This ranked him with the second-most sacks in the AFC and third-most in the NFL.
It wasn't a flash in the pan. In 2019, Jones earned the first of what will hopefully be many Pro Bowl appearances. He proved his value to the Chiefs' defense after a groin injury sidelined him for three weeks. Kansas City's finest seemed unable to shut down offenses like they should. Upon Jones' return, in Week 5 against the formidable Vikings, he was the difference-maker in a tight victory.
With all eyes on quarterback Patrick Mahomes in Super Bowl LIV, the Chiefs' impeccable defense truly sealed the 49ers' fate. Jones led set the tone, forcing the first turnover early on. Clearly, the Chiefs need to keep this star DT on board. But can they afford to?
The state of the Chiefs' cap space for 2020
Spotrac estimated that the Chiefs had $16.5 million in cap space to work with for 2020. That's very little wiggle room, and it'll decline further as draft day contracts eat up several more millions. This explains why, as a tool to buy some time, the organization placed the franchise tag on Jones in late February.
Chiefs General Manager Brett Veach faces some difficult suggestions. To keep Jones on board, some solid players will almost certainly get cut. Veteran players will need to take salary cuts. More creative moves, like reworking $5 million of defensive end Frank Clark's salary into a signing bonus, will follow in the coming weeks.
Some players may need to get released. Wide receiver Sammy Watkins is a commonly-discussed target in the media, as 12Up reports. It's risky to cut too much depth at a particular position. But this is what the math looks like for organizations running down to the wire on cap space.
The negotiations between the Chiefs and Jones
After winning Super Bowl LIV, Jones made it clear he wanted to run it back in 2020. At a post-game conference, he told the gathered press about his long-term intentions. "I want to be a Chief for life. I plan to stay here forever, man, and win not only one championship, two, three, four," Jones said. "We got to build a dynasty here."
That openness likely explains Veach's need to clarify that the franchise tag is not necessarily meant to stick for the full year. "We certainly would like to see if we could work something out with [Jones]," Veach said at an NFL Combine press event. "I think the tandem of Chris Jones and Frank Clark is something any team would want."
Clark is signed and ready to play. Jones will be a Chief, but his contract depends entirely on how many players Veach is willing to cut. According to 24-7 Sports, Jones' market value likely tops out in excess of $18 million per year. The Chiefs may be in a situation where a player they want to pay in good faith is stuck with the franchise tag instead.
Follow more updates from Sportscasting on our Facebook page.