Can the Clippers Win Without Blake Griffin?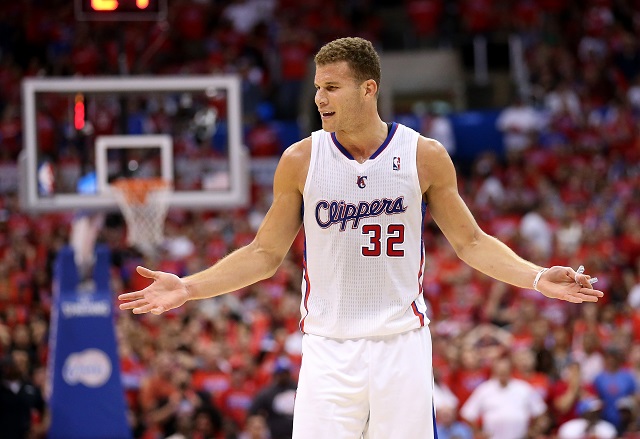 The Los Angeles Clippers are 33-19, and currently sit in second place in the Pacific Division. They are almost certainly going to be one of the eight teams in the Western Conference to make the playoffs. They are experienced and talented and led by a coach who knows what it takes to win. They have the makings of a championship-caliber team.
But the only way to see if you're really ready to make a run at the title, is to see how you respond to adversity. That's the true test of a champion. And right now we're about to see what the Clippers are truly made of, as it was revealed yesterday that power forward Blake Griffin would be out indefinitely with a staph infection in his right elbow.
The superstar is scheduled to have surgery today in order to remove the infection, but there is no telling how long the Clippers are going to be without him. One thing is for certain: This is going to be a defining stretch for the Los Angeles Clippers. Do they have what it takes to survive without Blake Griffin?
All statistics are courtesy of Basketball-Reference.com and ESPN.go.com
Yesterday's matchup against the Oklahoma City Thunder was the first for the Clippers without their superstar power forward, and it was clear they missed him out there, as they got blown out 131-108. According to head coach Doc Rivers, "We're depleted right now, but no one feels sorry for us. I don't feel sorry for us. You got to just figure it out and keep playing." Considering what Griffin brings to the table each night, that's going to be easier said than done.
Not only is Griffin the team's leading scorer with 22.5 points per game, but he also averages 7.5 rebounds, and 5.1 assists per contest. He is an all-around talent who poses an incredible matchup problem for most defenders. His athletic ability is pretty much unrivaled, but he has also developed a mid-range. And these are all things that the Clippers are going to need if they hope to stay in the hunt out West. There is no room for error at this point.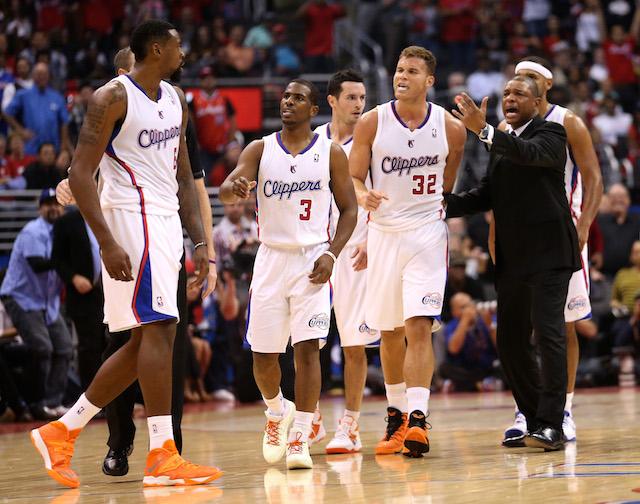 The Clippers may still sit in sixth place in the Western Conference, but they are currently 5-5 in their last 10 games, and are losers of their last four games in a row. They also have a very difficult stretch ahead of them, as they play four of their next five contests against the Dallas Mavericks, Houston Rockets, San Antonio Spurs, and Memphis Grizzlies. These are all playoff teams, and they are all capable of beating the Clippers with Griffin out there. His absence will do nothing but make things that much easier for anyone who faces Los Angeles during this difficult stretch. And, who knows how long that will be?
Simply put, Blake Griffin's the type of player that you don't replace easily. And besides point guard Chris Paul, he is one of the guys whose production and presence the Clippers can't afford to lose for an extended period of time. He may not be the floor general, but Griffin is the energy, the motor, and in our opinion, the heart of this organization. This is a big, big loss. And, like we said, we're about to find out what kind of team the Los Angeles Clippers are.