Can the Colts Win a Super Bowl With Phillip Rivers?
It's official, the Indianapolis Colts have a new quarterback. ESPN's Adam Schefter reported on Tuesday that the Colts agreed to terms with Phillip Rivers for a one-year deal worth $25 million. The Colts were Super Bowl contenders prior to the 2019 season before the shocking retirement of Andrew Luck. They then finished 7-9 in 2019 without Luck. With Rivers, an eight-time Pro Bowler, now lining up behind center in Indy, can the Colts be contenders again and maybe even win it all?
Andrew Luck put the Colts in a bind
The Colts had one of their best rosters in years heading into the 2019 season. They were also coming off a 10-6 season in 2018 and they won a playoff game that year against the Houston Texans. After missing all of 2017, Andrew Luck threw for 4,593 yards, 39 touchdowns, and 15 interceptions in 2018.
However, right before the start of the 2019 season, Luck announced his retirement from the NFL. Luck was just shy of 30 years old at the time.
That forced the Colts to turn to backup Jacoby Brissett. After a 5-2 start in 2019, Brissett struggled the rest of the season as the team finished 7-9. Brissett threw for 2,942 yards, 18 touchdowns, and six interceptions in 2019. Additionally, he only threw for over 200 yards in two of the Colts' final seven games.
It was safe to say he was not the answer for the Colts in the post-Andrew Luck era.
Indy is still stacked everywhere else
Indianapolis has a lot of nice pieces on defense. They have one of the best linebackers in the NFL in Darius Leonard. That's in addition to two other solid linebackers in Anthony Walker and Bobby Okereke. They also have Justin Houston who is still a productive pass rusher and they just traded for All-Pro defensive tackle DeForest Buckner on Monday. Additionally, their secondary is pretty loaded with guys like Pierre Desir, Kenny Moore, Khari Willis, and Malik Hooker.
Offensively, the Colts have one of the best offensive lines in football. Pro Football Focus ranked the Colts' offensive line as the third-best in the NFL after last season. They have one of the best young guards in Quenton Nelson who has been a first-team All-Pro selection in each of his first two seasons. They also have one of the better tackles in the league in Anthony Castonzo.
Also on offense, they have a four-time Pro Bowl receiver in T.Y. Hilton, a good young receiver in Parris Campbell, and running back Marlon Mack. In 2019, Mack had 1,091 rushing yards and eight touchdowns in 14 games.
With a stacked roster, how can this team perform with Phillip Rivers?
Phillip Rivers can lead the Colts to a Super Bowl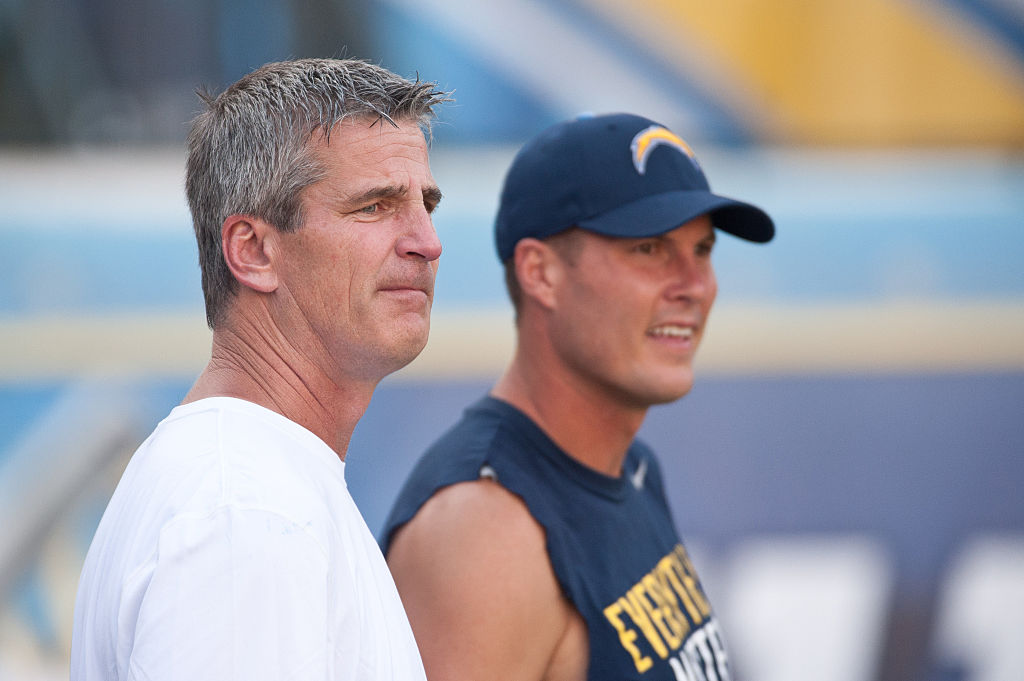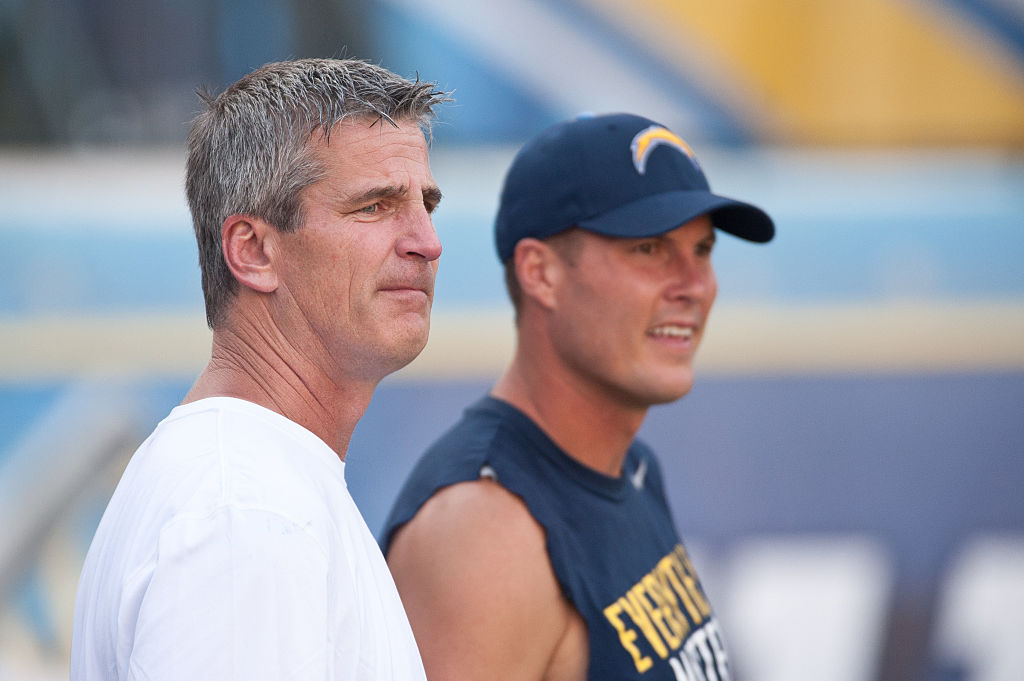 Rivers is an aging quarterback as he turns 39 in December. However, he threw for a lot more yards than Brissett in 2019 as he had 4,615 passing yards and 23 touchdowns for the Los Angeles Chargers. However, he had 20 interceptions in 2019. He had a good year in 2018, though, as he threw for 4,308 yards 32 touchdowns, and only 12 interceptions.
The Colts won't rely on Rivers to throw as much. Brissett only had 447 attempts in 2019 compared to Rivers' 591. They just need him to be more productive and pass the ball down the field better. What could also help Rivers in 2020 is the offensive line. He was sacked 34 times in 2019 while Brissett was sacked 27 times. More time in the pocket could equal better decisions for Rivers.
Two other things will help the Colts in 2020. The Houston Texans might not be as tough to beat after trading DeAndre Hopkins. Last season, Hopkins had nine catches for 106 yards and one touchdown in the Colts' first meeting with the Texans. He then had six catches for 94 yards and two touchdowns in their second meeting.
The other thing that can help them has to do with the new CBA deal. There will be one extra playoff team in the AFC moving forward than in years past. A higher chance of getting into the playoffs equals a higher chance of getting to the Super Bowl.
The Kansas City Chiefs and Baltimore Ravens rule the AFC. The Colts, however, have one of the best rosters in all of football. If Phillip Rivers can play similar to the way he played in 2018, he can certainly get the Colts to the playoffs. Then if everyone is pretty much healthy once they get there, Rivers can lead the Colts to a Super Bowl win.