Can the Portland Trail Blazers Still Win an NBA Title?
The Portland Trail Blazers may have won 94-75 against the Dallas Mavericks on Thursday night, but they paid a heavy price in the process, as shooting guard Wesley Matthews tore his left Achilles tendon and will be out for the remainder of the season.
After an MRI confirmed the worst, Matthews was clearly in shock as he spoke with reporters. "I've made that same cut hundreds of thousands of times in my life," Matthews said. "I felt the initial pop, and I think you guys could tell on the replay, I looked back, and it feels like someone kicked you. I was praying that someone was back there. No one was back there, and I heard Ron [Garretson], the ref, he actually says, 'Oh no,' like he knew."
As if the Blazers didn't have enough to worry about in the ultra-competitive Western Conference, now they'll have to go the rest of the way without one of their best shooters. With the playoffs just around the corner, the Trail Blazers hold the third spot out West, with a 41-9 record, and are currently riding a five-game winning streak. However, success in the playoffs often times comes down to depth and health. With that being said, is this latest setback enough to derail any chance that Portland may have of challenging for an NBA championship?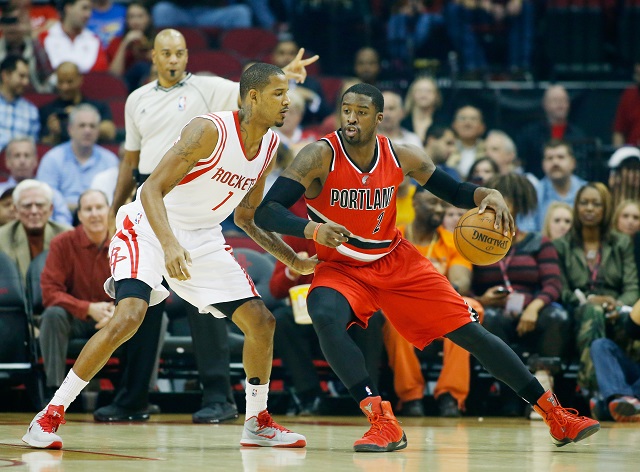 This loss is a major blow for the Portland Trail Blazers. Matthews was the third-leading scorer on the team, with 15.9 points per game, and was one of only three players that averaged in double figures on the year. He also provided quality minutes for the team, with his 33.7 minutes per contest good for fourth on the roster. Matthews was also having the best individual season of his career.
In addition to his point totals, the shooting guard was 44.8% from the field and 38.8% from three-point range. And he had also connected on 173 three-pointers, which was the fourth most in the NBA this season. It will difficult to replace this kind of production, but Matthews also brings a lot more to the table than just statistics.
After news of the injury was reported, fellow Blazers were having a difficult time digesting things. LaMarcus Aldridge went so far as to say, "It's tough, man. He's the heart and soul of this team; he brings a lot to this team. I've played with him seven, eight years now, so not having him out there is going to be tough." Point guard Damian Lillard reiterated that sentiment as well. "Wes plays harder than anybody on our team. It's hard for our team to think about not having him out there because of everything he brings to this team and the person that he is."
From what his teammates have said about him, it appears that Matthews's leadership, work ethic, and toughness will be missed the most in his absence. Unfortunately, those particular traits aren't easily replaced — if ever. So that will be a major setback. However, perhaps the Blazers can find a way to make up for his production on the court.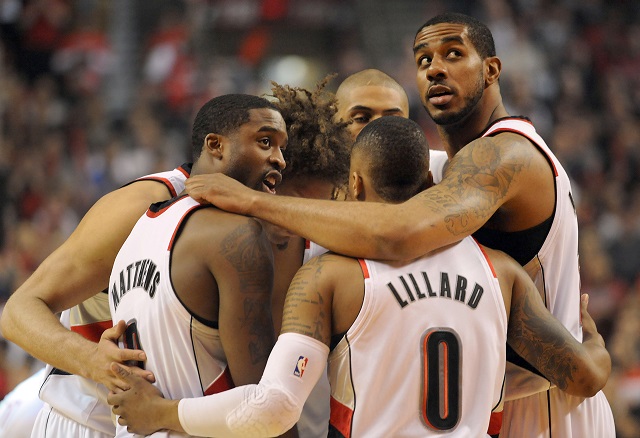 The Portland Trail Blazers are not without plenty of talent on their roster, but other players are going to have to step up in Matthews's absence. Second-year guard C.J. McCollum may be young, but he has plenty of upside. Right now he is only averaging 4.8 points per game in 12.3 minutes, but this could be a great opportunity to see what the kid is made of. After all, he did average 21.3 points per game during his time at Lehigh University, so we know he can put the ball in the bucket. Coach Terry Stotts will also have to figure out a rotation that takes advantage of his bench, that includes players like Allen Crabbe, Dorell Wright, and Alonzo Gee. But in the end, the thing that might save Portland the most, is their recent acquisition of Arron Afflalo.
In Afflalo, the Blazers picked up a player with plenty of experience. He is a capable shooting guard who can also defend on the perimeter. With his 83.8% from the free-throw line on the year, Portland can also trust him on the floor with the game winding down. He is exactly the type of player you need when you reach the playoffs. And without Wesley Matthews, the trade for Afflalo becomes that much more important for the Blazers. Now's the time for Arron Afflalo to prove his worth; he's needed now more than ever.
We're not sure if the loss of Wesley Matthews automatically crushes Portland's title hopes, but we know that it will make things a whole lot tougher. But if you want to be a championship team, then you better be prepared to overcome a little adversity. The Portland Trail Blazers are going to have to come together as a team and work harder than they have all season. They could still make a run this season, but only if they are able to rise to the occasion. Let's see if they have it in them.
All statistics are courtesy of Basketball-Reference.com and ESPN.go.com.