Can the Seattle Seahawks Win the Super Bowl Without Earl Thomas?
Based on numbers alone, it's easy to make the claim that the Dallas Cowboys are the team to beat in the NFC. Behind rookie sensations Dak Prescott and Ezekiel Elliott, America's Team is 11-1 on the year (riding an 11-game winning streak) and has already clinched a berth in the postseason. When it comes to assessing Super Bowl contenders, the Cowboys are simply impossible to ignore. And yet, while our head says Dallas is the team to fear, our heart points us in a different direction — to the superpower in the Pacific Northwest.
After watching the Seattle Seahawks — now 8-3-1 — dismantle the defending NFC champion Carolina Panthers by the score of 40-7, it appears as if Pete Carroll's club is hitting its stride at just the right time. Second-year sensation Thomas Rawls amassed 106 yards on the ground and two touchdowns, Seattle racked up 534 yards of total offense, and Seattle's defense was absolutely ferocious, forcing two turnovers and limiting the Panthers to just 271 yards of their own.
Although Carolina has been one of the most disappointing teams in the NFL this season, this is the sort of complete team win that shows just how dynamic the Seahawks can be at their absolute best. Sadly, this may be the last time we see it all season. Following a collision with teammate Kam Chancellor, it was confirmed that Seahawks safety Earl Thomas broke his left leg and would be out for the rest of the year. Normally, the loss of one player (who's not a franchise quarterback) wouldn't be enough to derail a team's whole season. Yet, it's safe to say Thomas is not your average player. This is a major blow for the Seattle Seahawks, and one that could seriously hurt their chances of winning the Super Bowl.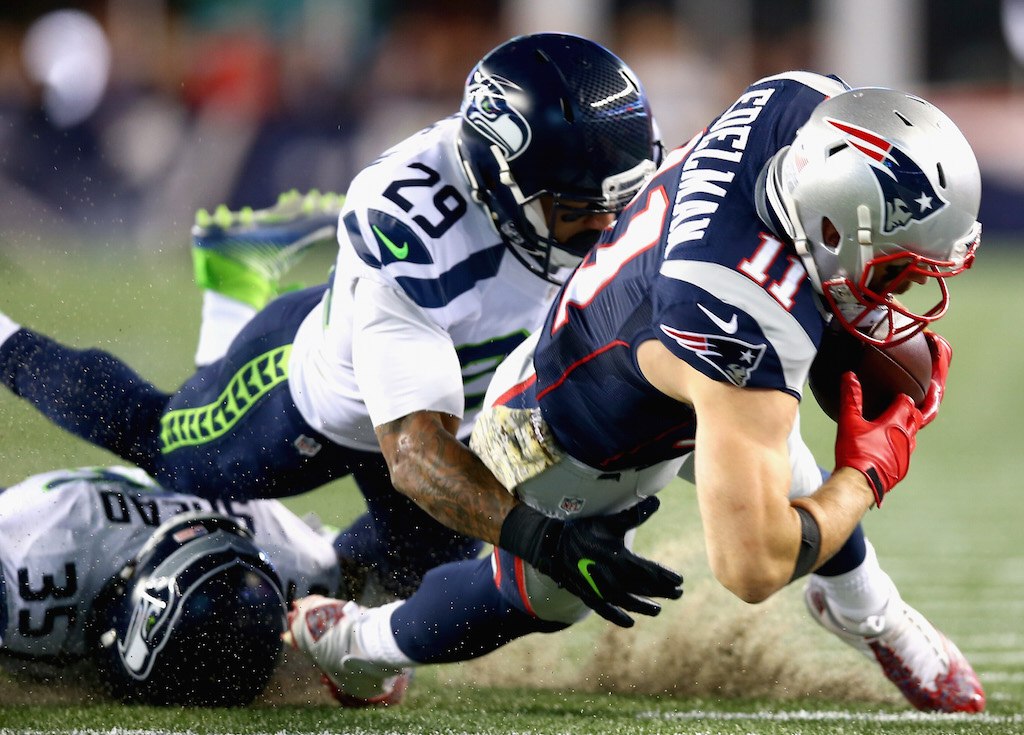 Just so we're clear, there is absolutely no chance that Thomas makes it back on the field in 2016. Carroll was pretty straightforward about that on Monday: "He's got a serious recovery that he's got to go through, and it's going to take a while." With Thomas gone, the Seahawks will turn to third-year player Steven Terrell to fill the void at safety. But as we all know, you can't exactly "replace" No. 29.
Ever since Seattle selected the former Texas All-American with the 14th pick in the 2010 draft, Thomas has been the ultimate lynchpin for one of the game's top defensive units. He's a game-changing safety with incredible range and top-of-line instincts who has established himself as one of the most reliable players in the NFL (he played in 118 straight games — playoffs included — prior to missing Week 12 of this season). Yet, as difficult as it will be to be without Thomas "the player," it will be equally hard to be without Thomas "the person." Chancellor said after the game, "It's hard to see your brother go down like that. Somebody you care about dearly, somebody you came into the league with, somebody you look at like a brother. All I can do is send my prayers to him and keep checking on him and help him fight this battle."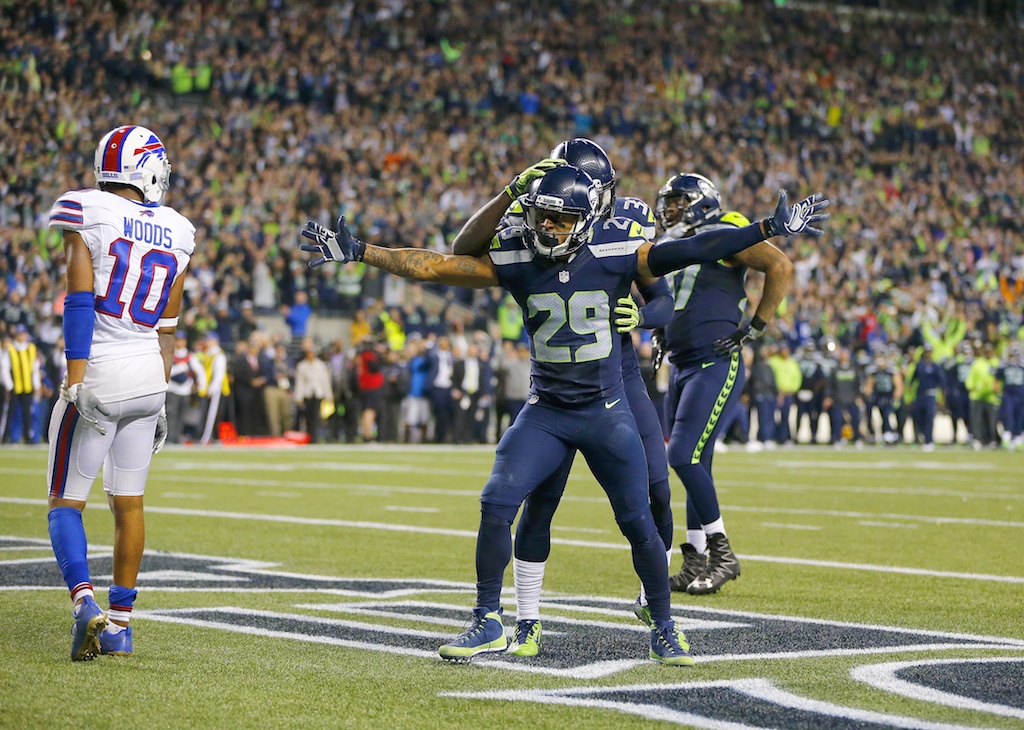 In Thomas, the Seahawks have a player who allows them to thrive in a single-high safety system. Thomas covers a ridiculous amount of ground, is punishing against the run, and is rarely out of position. This is why he's been to five Pro Bowls and earned three First-Team All-Pro honors in his relatively short NFL career. His absence is going to have a major effect on a defensive unit that's only giving up 16.2 points per game (best in the NFL). There's really no sugarcoating it.
If you're the Seahawks, you have to hope that quarterback Russell Wilson can keep the offense playing at a high level. As long as the group can maintain a balanced attack, we think it's more than capable of putting points on the board. With Thomas' absence for the remainder of the year, it's more important than ever for Seattle to get the job done on both sides of the ball.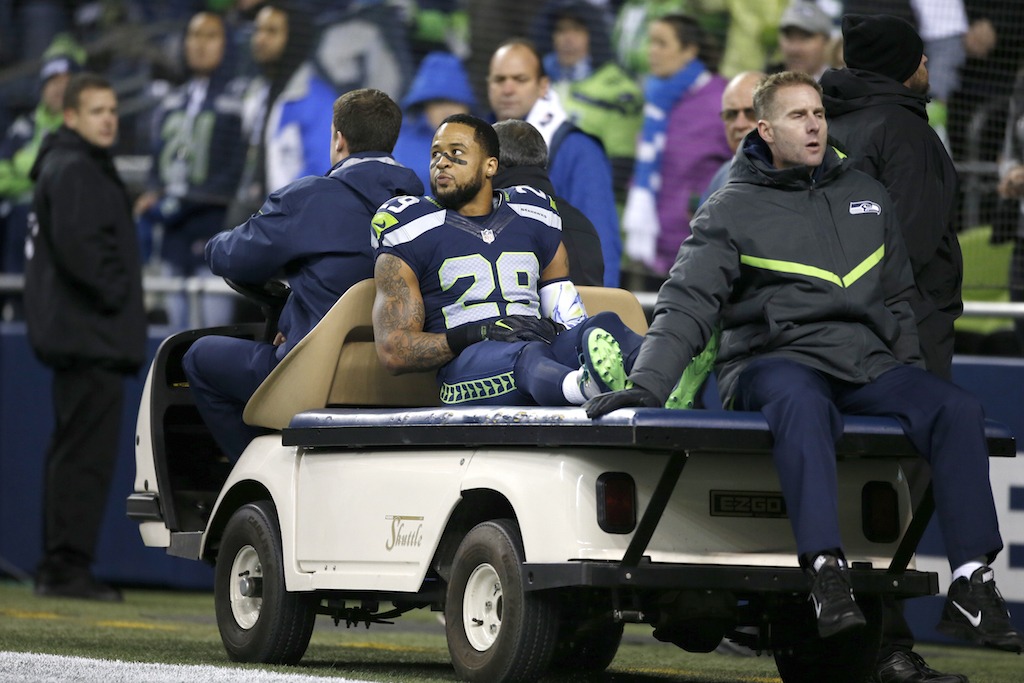 An injury to a player like Earl Thomas is not one a team just "gets over." In order to keep their Super Bowl hopes alive, everyone on the Seattle Seahawks is going to have to rise to the occasion and take their game to the next level. As Carroll noted:
Earl's been a fixture here for a long time. He had missed two games in his life playing football. We're going to miss him enormously. Like I said, Steve Terrell knows how to play the game. He knows what we're doing. He knows how to give us what we're looking for, and he's played very well.

We're all going to miss the heck out of Earl because we love having that guy back there, but we don't get to. Steven will step up, and we'll count on him to come through for us.
Seattle is not going to be able to replace Thomas. He's simply too valuable to the team's overall success. But adversity is part of the job; it's something all champions are, in one way or another, forced to eventually go through. The Seahawks are no exception. This is a make-or-break moment for the organization, and it can only go one of two ways. Are the Seattle Seahawks out of the Super Bowl hunt? We'll have our answer soon enough.
Statistics courtesy of Pro-Football-Reference and ESPN.