Can These College Teammates Please Reunite in the NBA?
It's not easy to find success in the National Basketball Association. Talent alone is not enough. It takes hard work, dedication, sacrifice, and, sometimes a little help. One individual, no matter how great they are, cannot do it alone. But two players, well, that's a different story.
Throughout the course of NBA history, plenty of dynamic duos have come together and created magic on the basketball court. Some of these pairings happened by accident; others from an unbelievable stroke of good luck. Of course, if you're among those individuals not willing to leave things up to chances, there's always the third route: Take matters into your own hands.
According to Washington Wizards All-Star John Wall, he and former Kentucky teammate DeMarcus Cousins have talked about the possibility of reuniting in the NBA. Considering how much fun these two had in their college days, it only makes sense that they'd want to play together again at the game's highest level. Of course, while most took this opportunity to discuss whether or not this reunion could actually happen, we chose to focus on the big picture; more specifically, what other college teammates we'd love to see join forces in the NBA. And after much research, these are the pairs we came up with.
1. DeMar DeRozan and Nikola Vu?evi?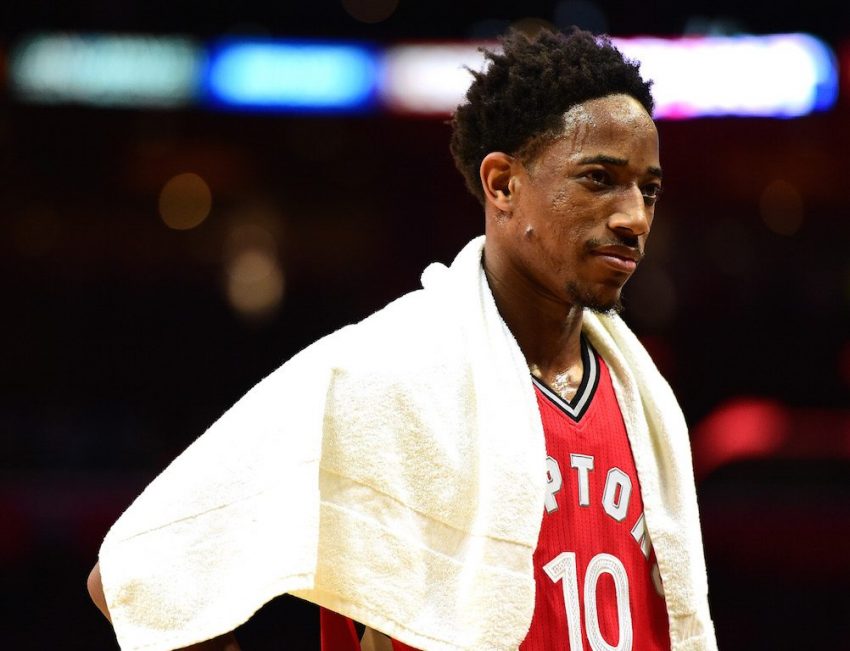 DeMar DeRozan and Nikola Vu?evi? suited up together for the USC Trojans during the 2008–09 season. They were both freshman at the time  and neither was close to realizing their true potential — DeRozan averaged 13.9 points and 5.7 rebounds per game while Vu?evi? was limited to just 2.6 points and 2.7 rebounds per contest. With the way both of these Trojans have evolved since hitting the pros, though, we think these former teammates would have much better luck this time around.
After signing a massive contract extension with the Toronto Raptors this past offseason, DeRozan has done nothing but earn his paycheck, averaging 29.2 points (third in the NBA), 5.2 rebounds, and 4.1 assists per game while shooting 48.1% from the field and dunking on anyone who gets in his way. For his part, Vu?evi? gives the Orlando Magic a bona fide double-double machine, averaging 12.1 points and 11.6 rebounds through the first 18 games in 2016–17. These two may play in the same league, but life would be so much sweeter if they played for the same team.
2. Al Horford and Joakim Noah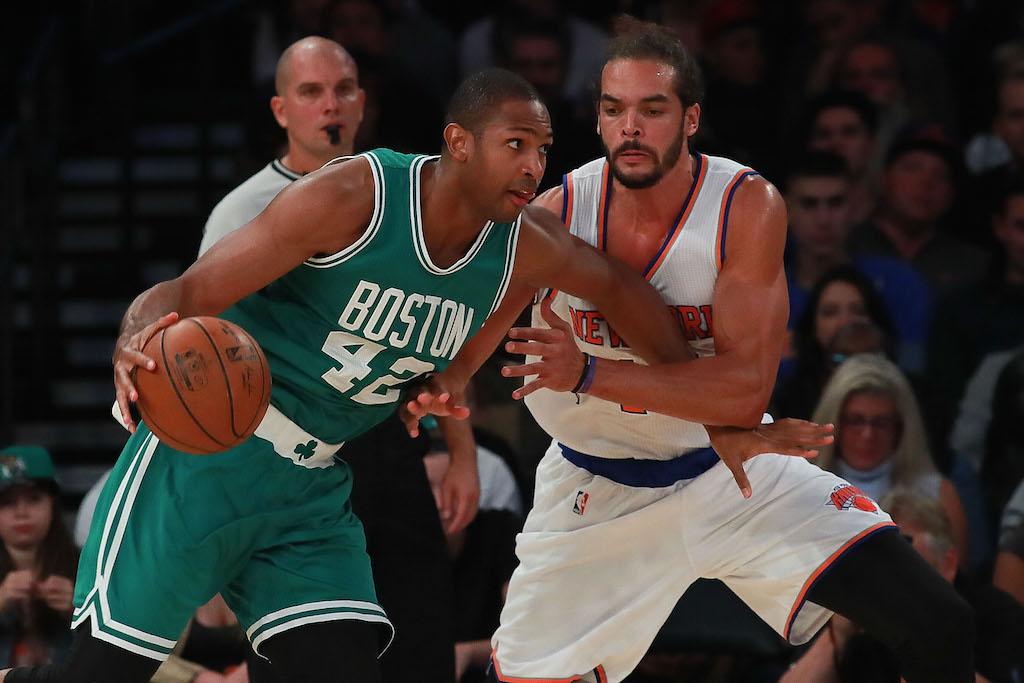 From a financial standpoint, both Al Horford and Joakim Noah are doing just fine. Boston gave the former a max contract to give them his talents, while the latter was paid quite handsomely — more than he deserved, if you ask us — to bring his game to the Big Apple. And yet, since entering the league back in 2007, neither has managed to raise a banner into the rafters. That wasn't the case during their days back at Florida.
As key members of an elite Florida Gators squad, Horford and Noah took the college basketball world by storm, winning back-to-back titles in 2006 and 2007. This group was not only special on the court, but it seemed to genuinely enjoy playing together. Wouldn't it be nice to feel something like that again? The answer to that question probably looks a little like this.
3. Andrew Wiggins and Joel Embiid
Seeing photos or footage of Andrew Wiggins and Joel Embiid suited up together as freshman at Kansas feels like something from another lifetime — or another era. Perhaps that's because foot injuries have held out the latter for the last two seasons, while Wiggins' relative seclusion on a sneakily fun Timberwolves squad rarely receives national airtime. But in 2016–17, we finally get a glimpse of both players' potential, and it's clear the sky's the limit for these former Jayhawks.
While Wiggins is averaging 22.9 points per game for the T-Wolves, it's Embiid who really took us by surprise, notching 18.2 points, 7.8 rebounds, and 2.4 blocks in just 22.8 minutes a night. The only thing we'd enjoy more than watching these two reach their full potential is seeing them do it together — on the same squad.
4. Russell Westbrook and Kevin Love
It doesn't get more obvious than the pairing of Russell Westbrook and Kevin Love. These two played together at UCLA during the 2008–09 season, when the Bruins went to the Final Four with a 35-4 record. Unfortunately, a loss to Memphis in the national semifinal was the last time these two studs would ever sport the same uniform. Now, Love is an NBA champion, Westbrook is putting up historic numbers, and both are perennial All-Stars. If the duo ever reunites in the National Basketball Association, we can only see things ending up one way: fun.
Statistics courtesy of Sports-Reference and ESPN.