Can Vernon Adams Jr. Be Oregon's Version of Russell Wilson?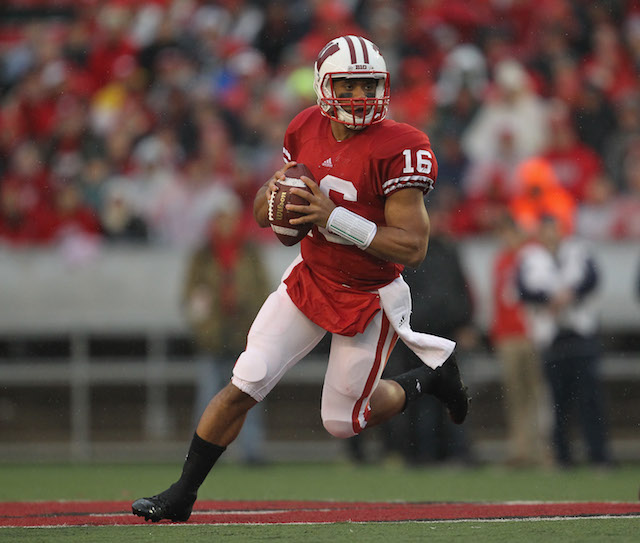 Russell Wilson brought the NCAA's graduate transfer rule to the forefront of major Division-I college football when he decided to transfer from North Carolina State to Wisconsin in 2011. Wilson had an All-American caliber season in leading the Badgers to an 11-3 season and Rose Bowl berth in his only season in Madison. Wilson, as we all know, has moved on to NFL stardom, but the immense success of his transfer has forever changed the landscape of college football. Some of the best high school quarterbacks now begin their college careers with every intention of graduating in three years, thus giving them the option of turning pro, working toward a Master's degree, or transferring to another school. Of course, other players choose to take advantage of the graduate transfer rule to simply find a better playing situation or to move to a more prestigious program for their final season of college eligibility.
Former Eastern Washington quarterback Vernon Adams Jr., the marquee name of the potential graduate transfers in 2015, has chosen to finish his college career with the Oregon Ducks after also receiving serious interest from UCLA and Texas. If Adams wins the Ducks' starting quarterback job this offseason, he will be facing the unenviable task of trying to replace 2014 Heisman Trophy winner Marcus Mariota. As if replacing one of the best players in college football history wasn't enough, Adams will also be transitioning from playing at the Football Championship Series level to playing in the Pac-12, one of the toughest conferences in the Football Bowl Subdivision.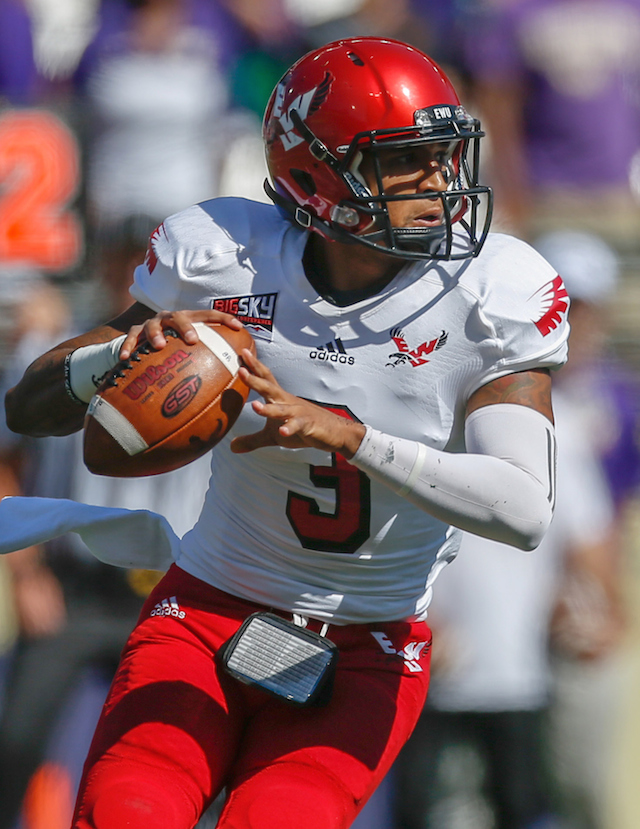 Despite putting up video game-esque numbers at EWU, the fact that he is coming to the Pac-12 from an FCS school makes it somewhat difficult to accurately project the type of impact Adams will have on the Ducks' offense. He has twice been named an FCS All-American, and twice he has finished as the runner-up for the Walter Payton Award, the FCS version of the Heisman Trophy. As impressive as those feats are, he accomplished them against opponents such as Montana, Montana State, and Idaho State. All three are strong FCS programs, but are an extremely far cry from the likes of USC, UCLA, and Stanford.
During his three seasons as the starter for EWU, Adams totaled 10,438 yards and 110 touchdowns through the air, while adding 1,232 yards and 11 touchdowns on the ground. Coaches and players at both the FCS and FBS level who have played against Adams have no doubts that he has the ability to succeed at college football's highest level.
The first question that comes to mind when looking at Adams is, how did such a talented player end up at an FCS school? Long story short, Adams is another story of a fantastic high school player not having the prototypical size that big-time college football coaches are looking for. He wasn't even rated as a college prospect by Rivals.com, and his only two scholarship offers came from EWU and Portland State. Adams is listed at 6-foot on EWU's official roster, but in reality he is closer to 5-foot-11. His size didn't limit him during his time at EWU, and given the nature of Oregon's offensive scheme, it really shouldn't limit what he can do with the Ducks either.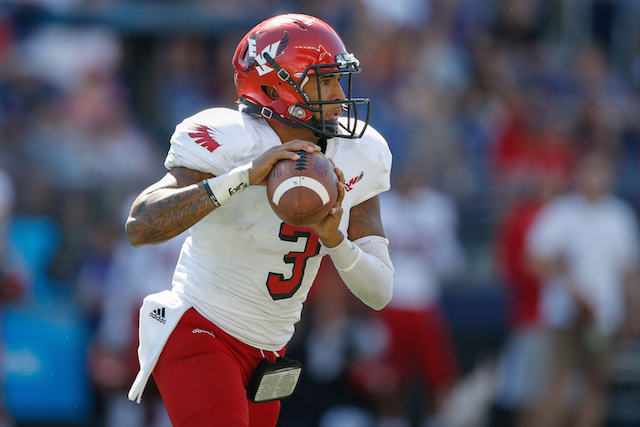 The scouting report on Adams reads that he is an extremely accurate passer with enough mobility to escape pressure and make plays with his feet if need be. His playing style at EWU was actually very reminiscent of another player who was once an Oregon commit who eventually went on to win the 2013 Heisman Trophy. That player is Johnny Manziel. The other player Adams is often compared to is Seattle Seahawks quarterback Russell Wilson. They have similar builds, and very similar skills. While Adams has yet to have the off-field drama of Manziel, the jury is still out on whether or not he has the intangibles that Wilson possesses.
While Adams has an excellent skill set and strong past performances against Washington and Oregon State on his resume, his success at Oregon may depend on how well he picks up the Ducks' offense. He will miss spring practice while he finishes his degree at EWU, leaving him only summer workouts and Fall Camp to learn the offense and win the starting job. If he proves to be a quick learner, Adams would have enough talent around him that he could easily lead the Ducks back into national title contention. If he struggles to grasp the playbook, he could end up seeing little, or possibly no playing time for the Ducks.
Only time will tell if Oregon has found their version of Russell Wilson.