Can Wisconsin's Jonathan Taylor Win the Heisman Trophy in 2019?
Jonathan Taylor has been one of the nation's best running backs over the last two seasons. Taylor rushed for 1,977 yards and 13 touchdowns in 2017 and followed that up with 2,194 rushing yards and 16 touchdowns in 2018. With one of the best offensive lines in the country and a head coach dedicated to running the football at Wisconsin, Taylor and his elite talent have had the chance to shine.
While Jonathan Taylor has racked up yardage at a Heisman level in his career, his low touchdown rates may have prevented him from getting more love from the voters. But with the touchdowns piling up in 2019, could this be the year that Taylor gets invited to New York?
Sensational through Wisconsin's first three games
Jonathan Taylor rushed for 135 yards and two touchdowns and caught two passes for 48 yards and two touchdowns in Wisconsin's 49-0 season-opening win over the South Florida Bulls. In a 61-0 win over the Central Michigan Chippewas, Taylor rushed for 102 yards and three touchdowns on 19 carries and added a receiving touchdown on one of his three catches for 17 yards.
The Badgers opened Big Ten conference play against the Michigan Wolverines in Week 4. Despite missing the entire second quarter with cramps, Jonathan Taylor still finished the day with a staggering 203 yards and two touchdowns on only 23 carries.
On the season, Taylor has now rushed 58 times for 440 yards (averaging 7.6 yards per carry) and has scored 10 total touchdowns in three games.
Stern competition at quarterback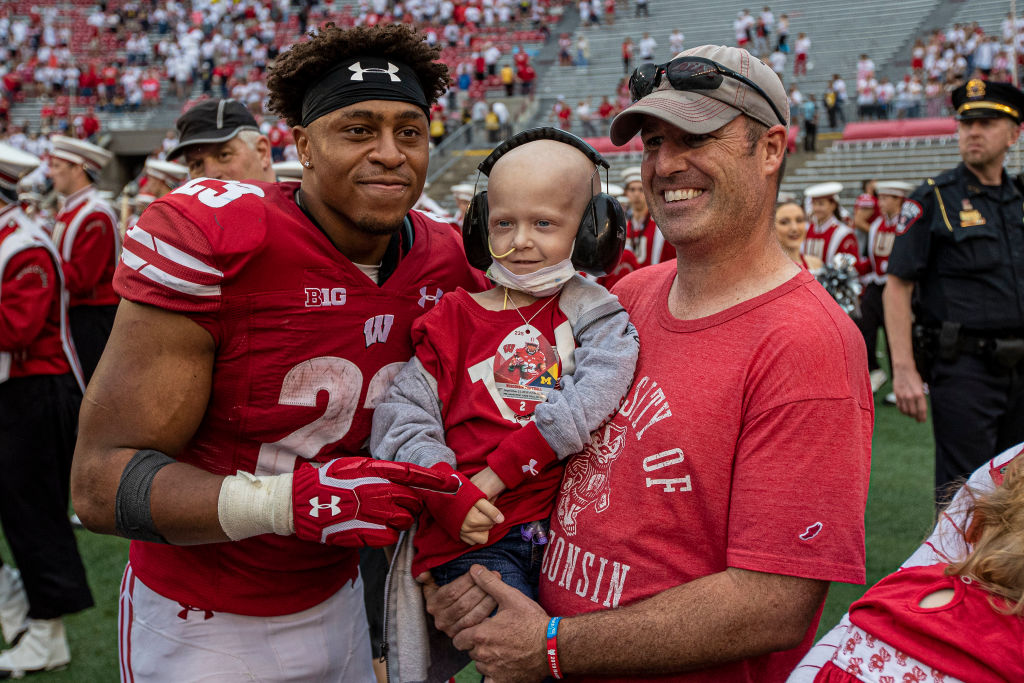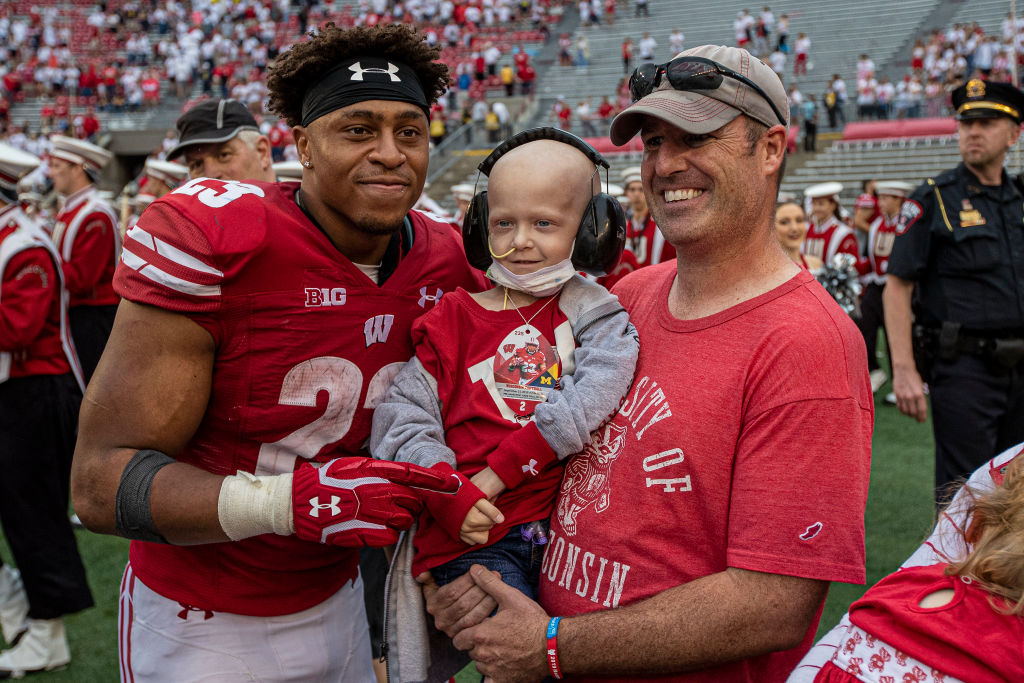 Eight of the last nine Heisman Trophy winners have been quarterbacks. Unfortunately for Jonathan Taylor, he is up against some pretty serious competition in the quarterback department this year.
Tua Tagovailoa was a preseason favorite to win the Heisman. He has not disappointed, collecting 1,300 passing yards and 17 passing touchdowns through the first four games in Alabama's season.
Joe Burrow had six touchdown passes and 398 passing yards in LSU's 66 to 38 win over Vanderbilt on Saturday. On the season, Burrow now has 1,520 passing yards and 17 touchdowns through his first four games in LSU's new high-powered offense.
Lastly, Jalen Hurts is firmly in the mix with 880 passing yards, nine passing touchdowns, 373 rushing yards, and eight rushing touchdowns through the Oklahoma Sooners' first three starts.
But perhaps the crowded quarterback pool will work to his advantage
How will Heisman Trophy voters decide between these three quarterbacks, and maybe even some other dark horse contenders like Georgia's Jake Fromm and Ohio State's Justin Fields?
Will they be drawn to the dual-threat ability of Jalen Hurts, or will they be less likely to vote him in as the third straight Oklahoma Sooners Heisman winner? Will Tua Tagovailoa and Joe Burrow split votes among SEC voters? And how will win-loss records play into the voting process?
Meanwhile, Jonathan Taylor has the potential to pull away from the pack and be the only running back garnering serious Heisman attention in December, especially if Wisconsin can make a push for the Big Ten Championship. He could find himself in the top 3-5 on virtually every ballot around the country, and old-school football fans that love a pro running game over the new fast-paced spread offenses that these quarterbacks are thriving in might give Taylor their first-place vote.
It's a long shot, but if Taylor keeps finding the endzone and the Badgers keep winning, it may not be as long of a shot as the 16-to-1 it was listed at Saturday morning.